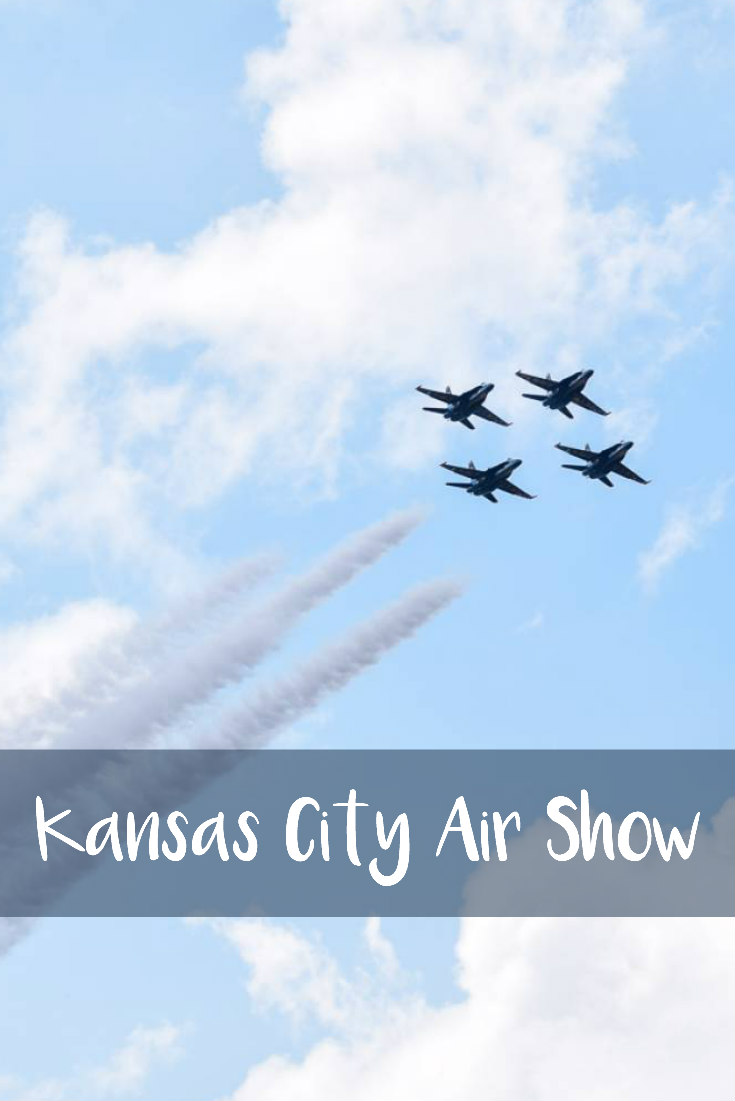 When I heard the Blue Angels would be in Kansas City again for the air show, I added it to our calendar right away! Dave, Simon, and I headed downtown to watch the show. We decided not to go to the show itself, but to watch from somewhere nearby. Bad Mommy / Wife forgot to bring sunscreen, so standing on the bridge was not going to work. We ended up following some people into an apartment building and watching from the top of their parking deck. The Blue Angels flew right above us and it was really fun to see!
Here they are ready to take off. That's the bridge we were originally going to watch from.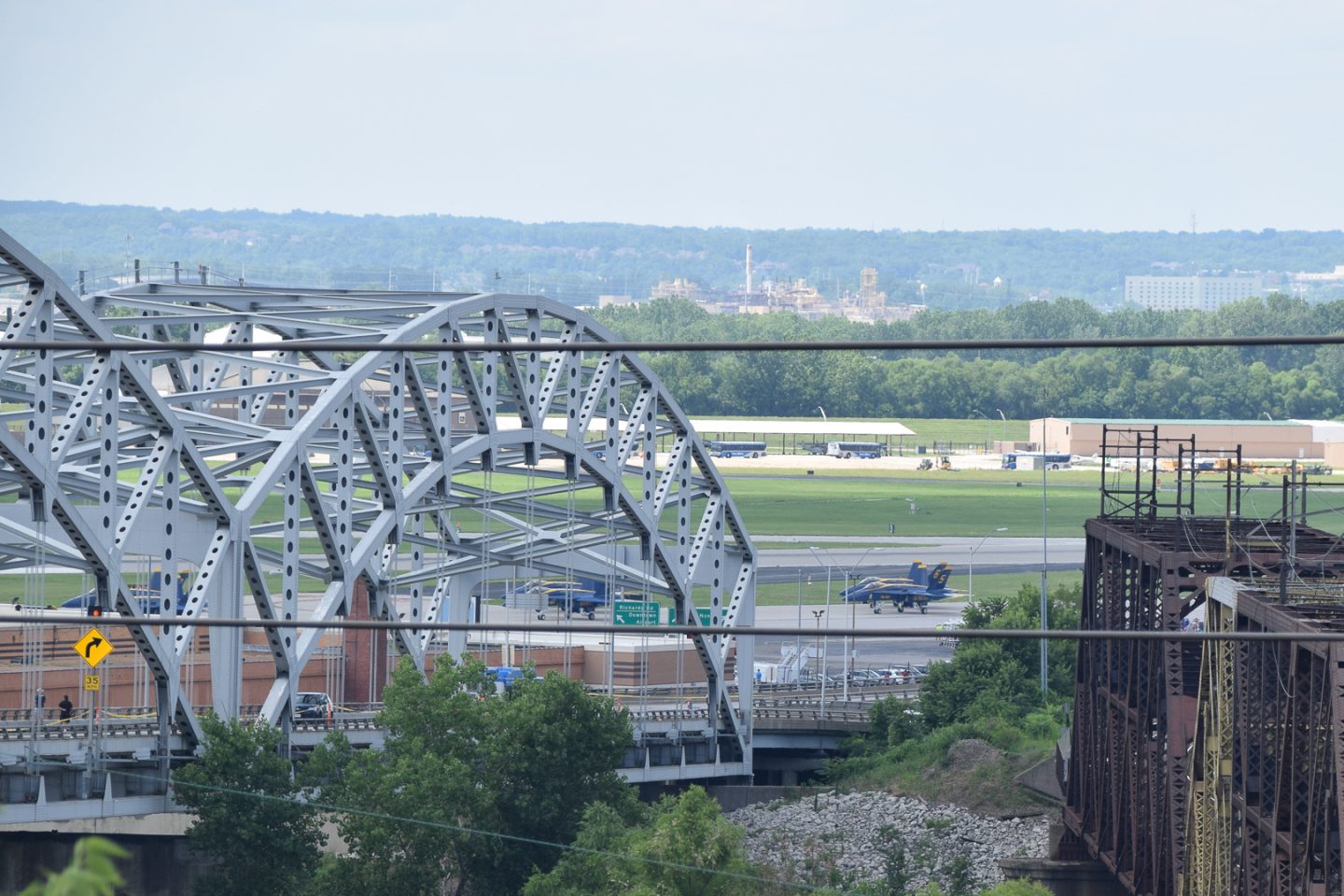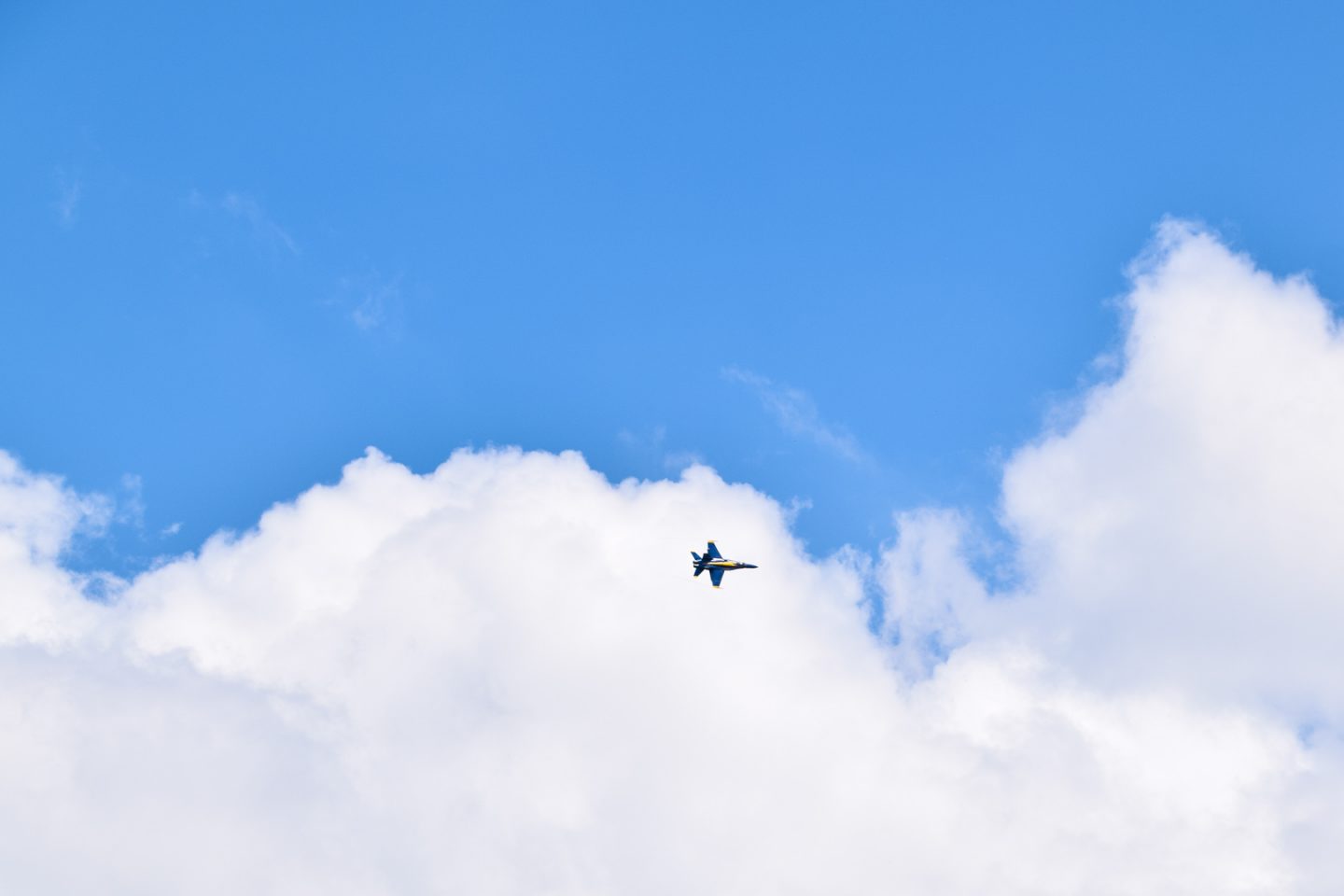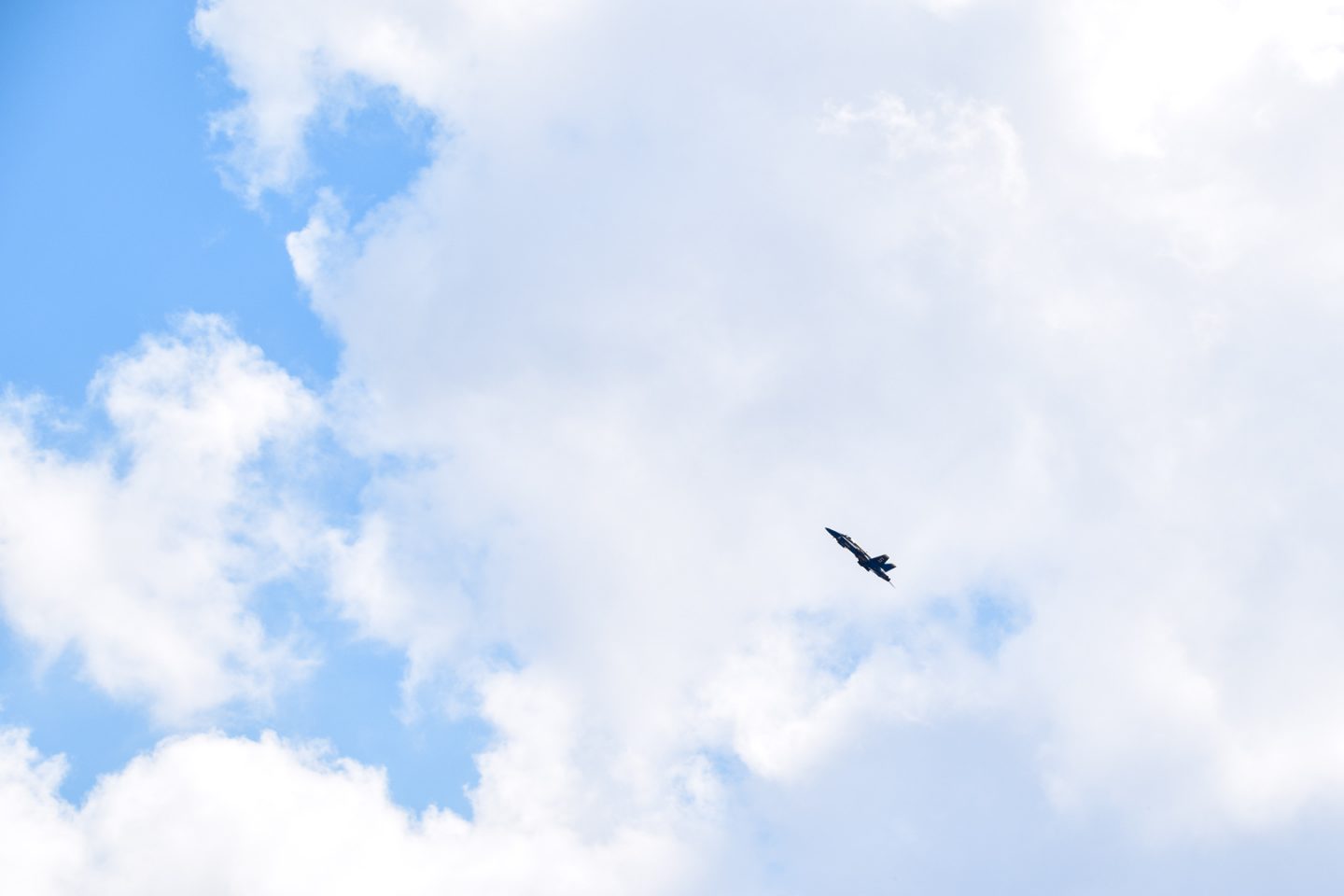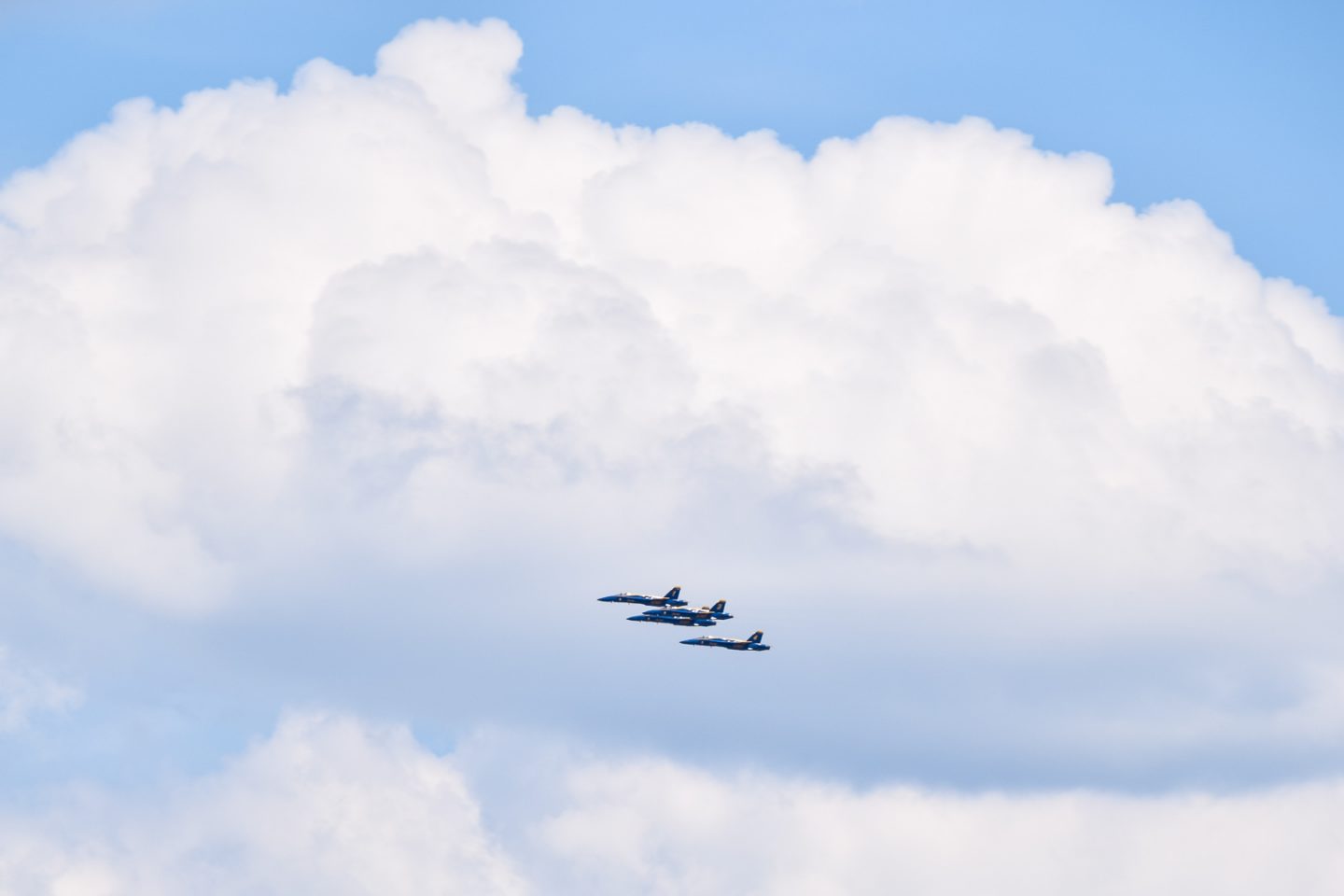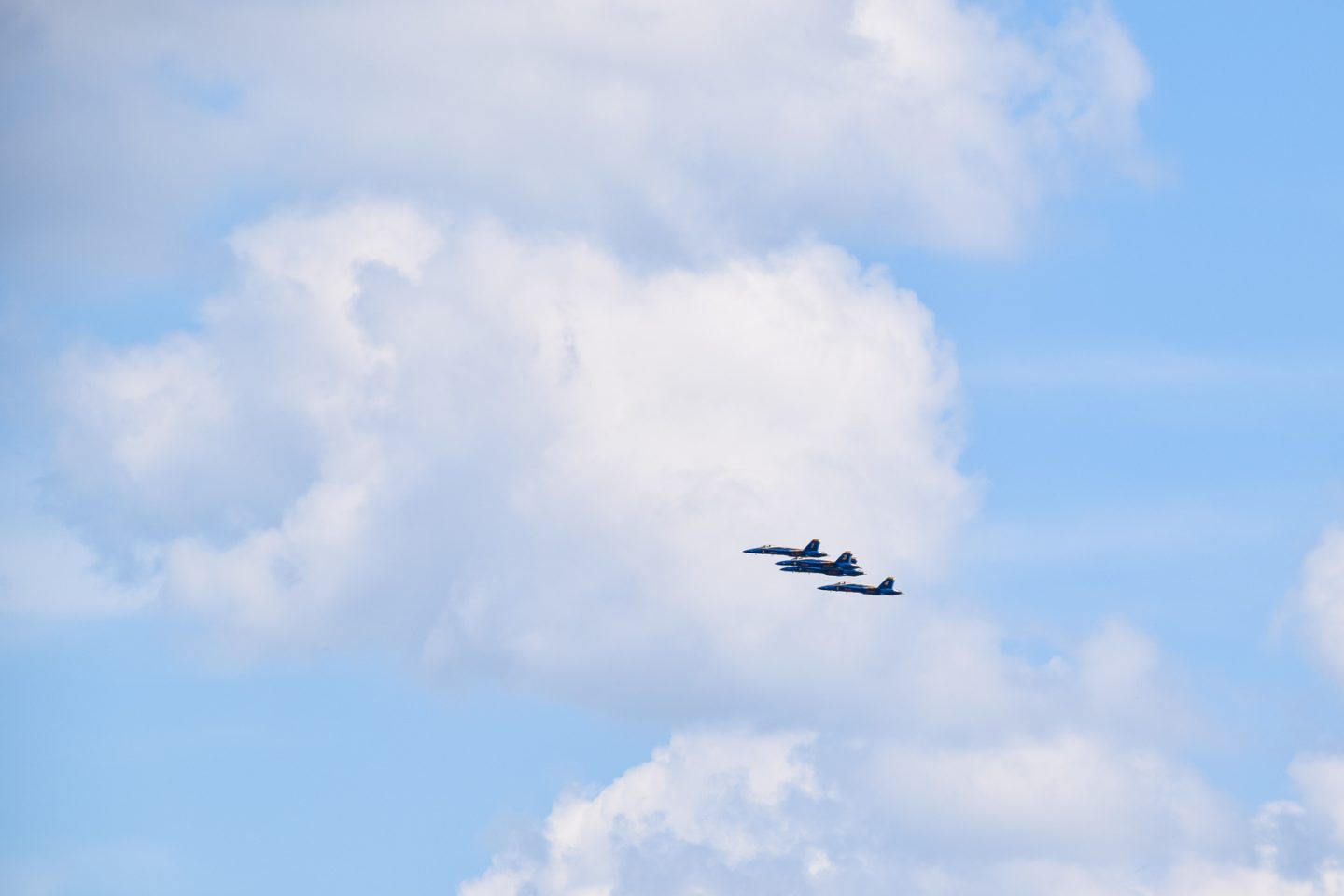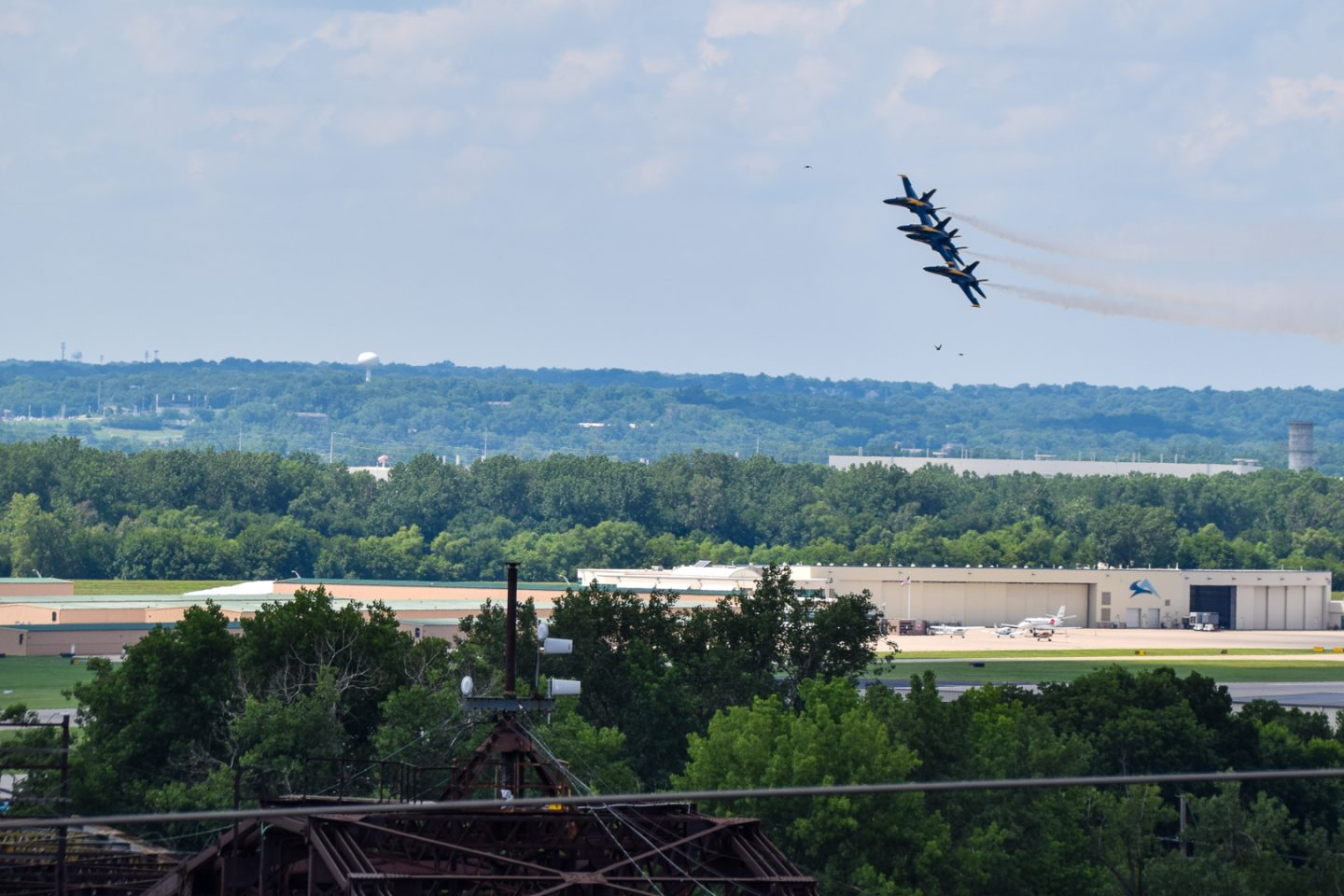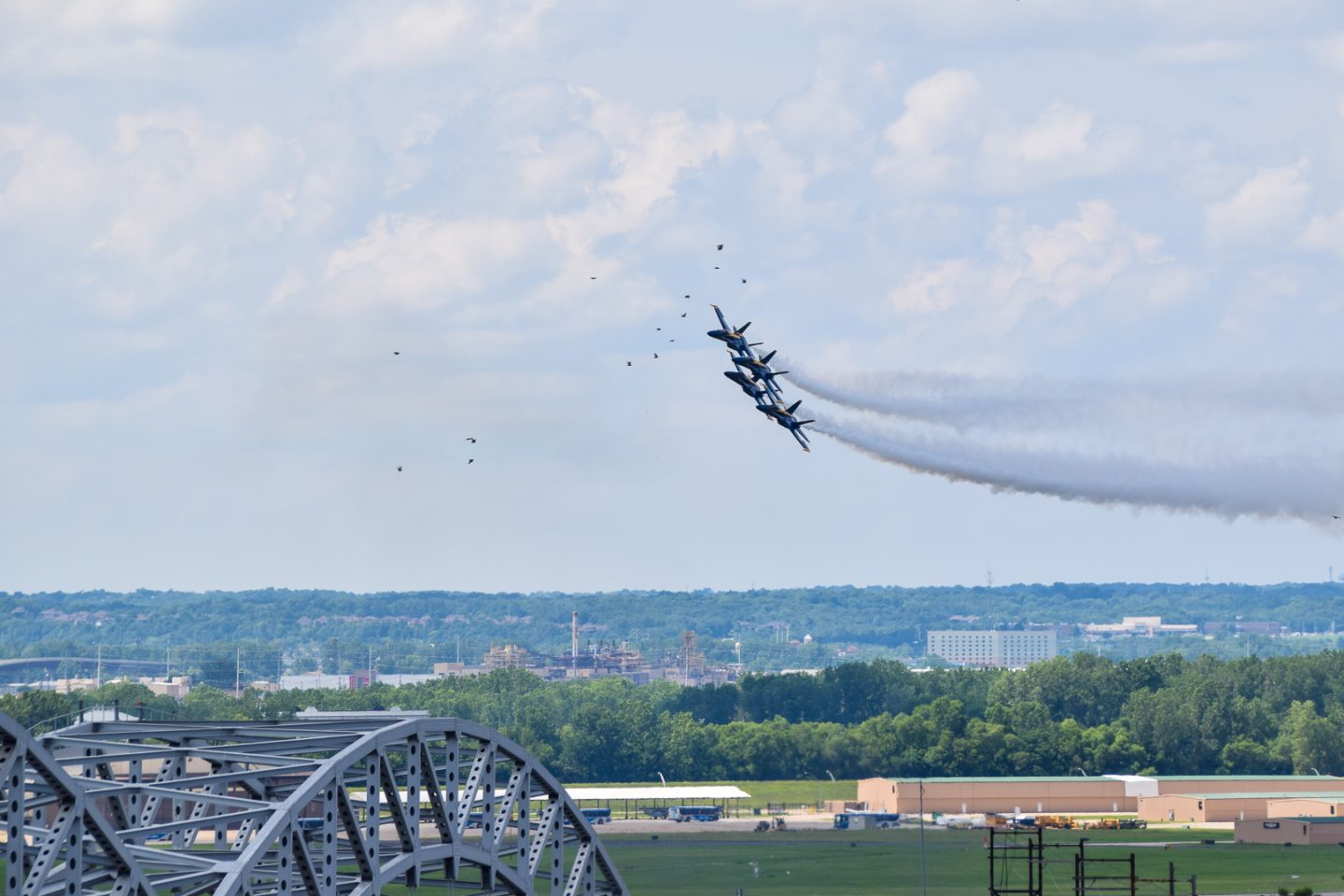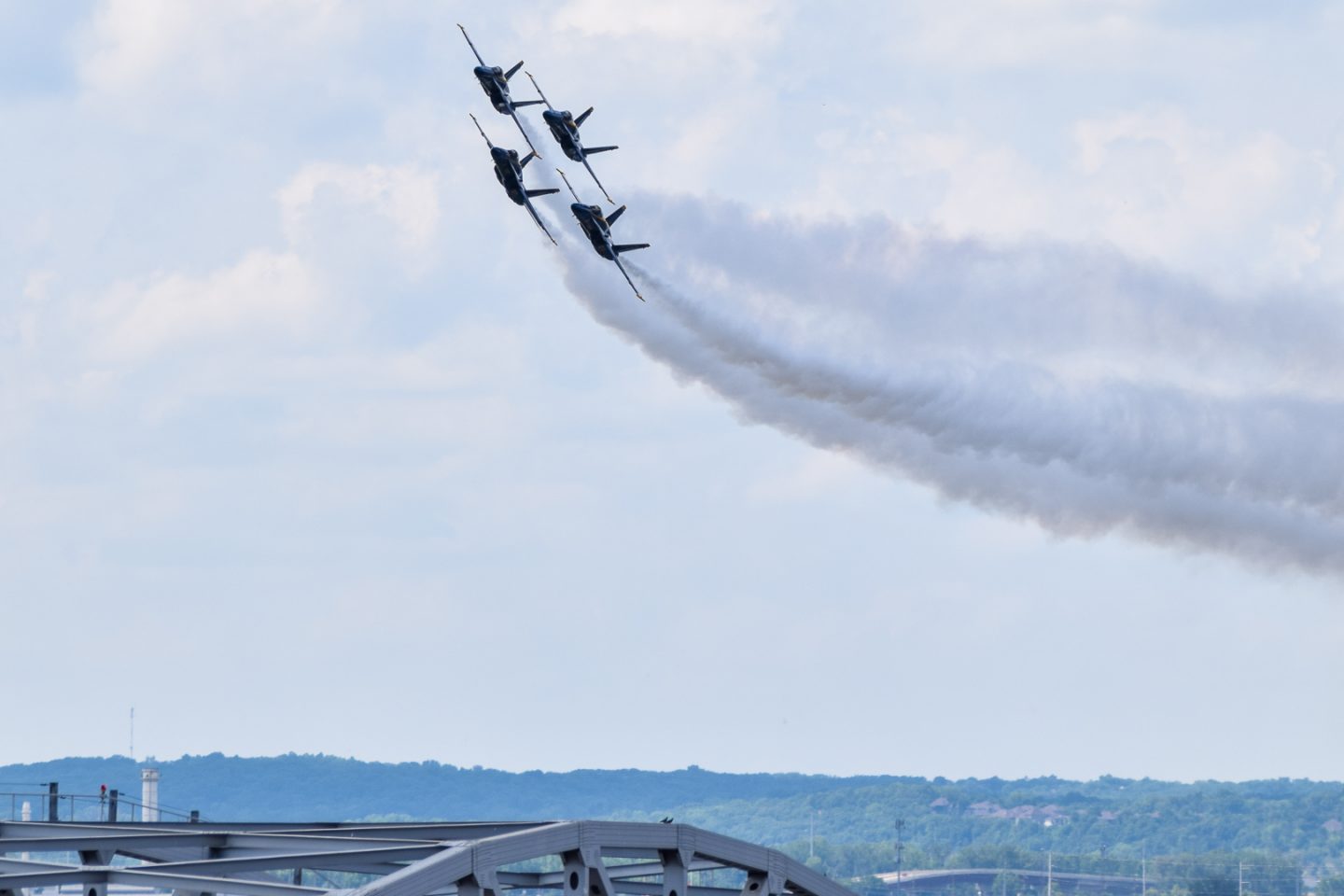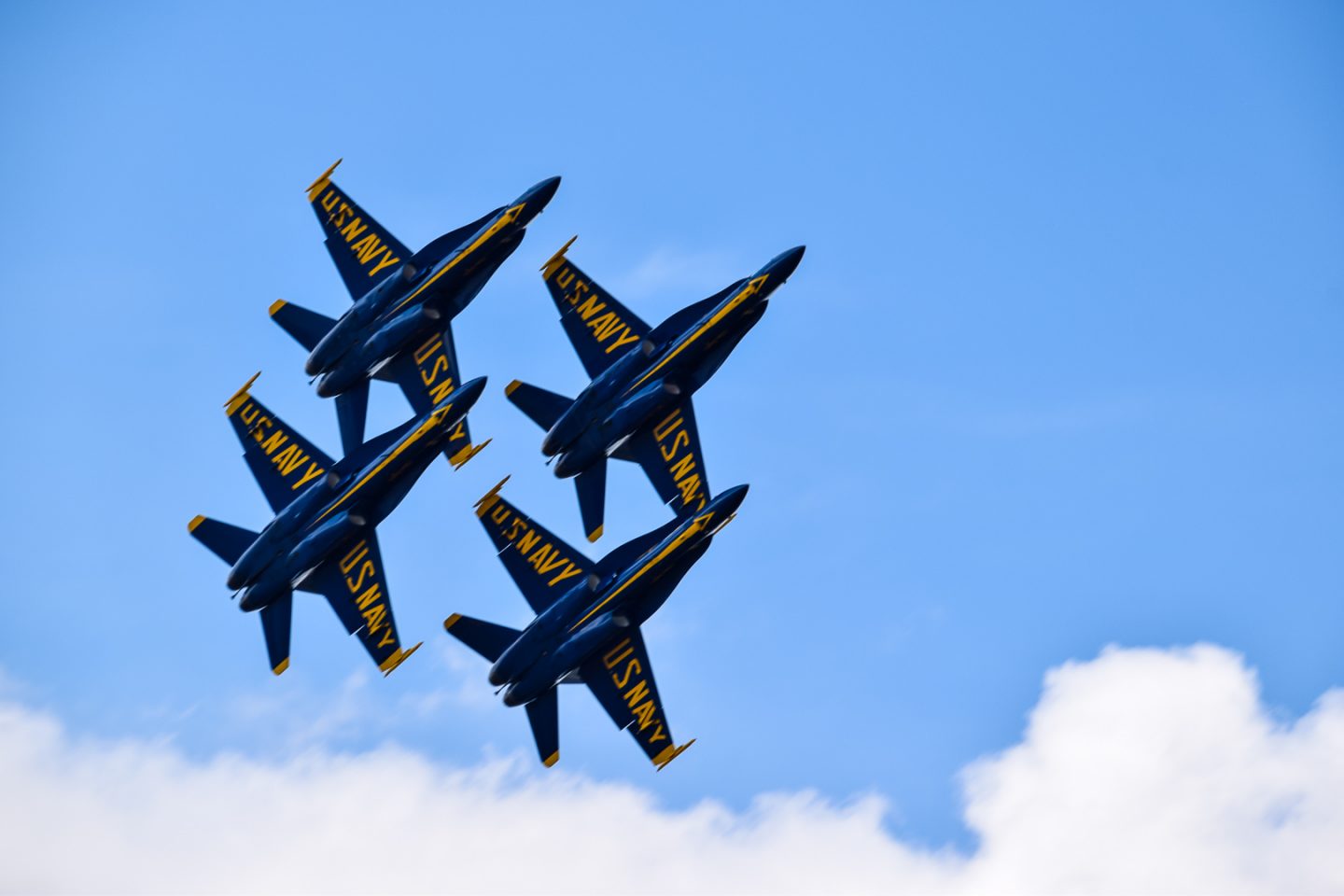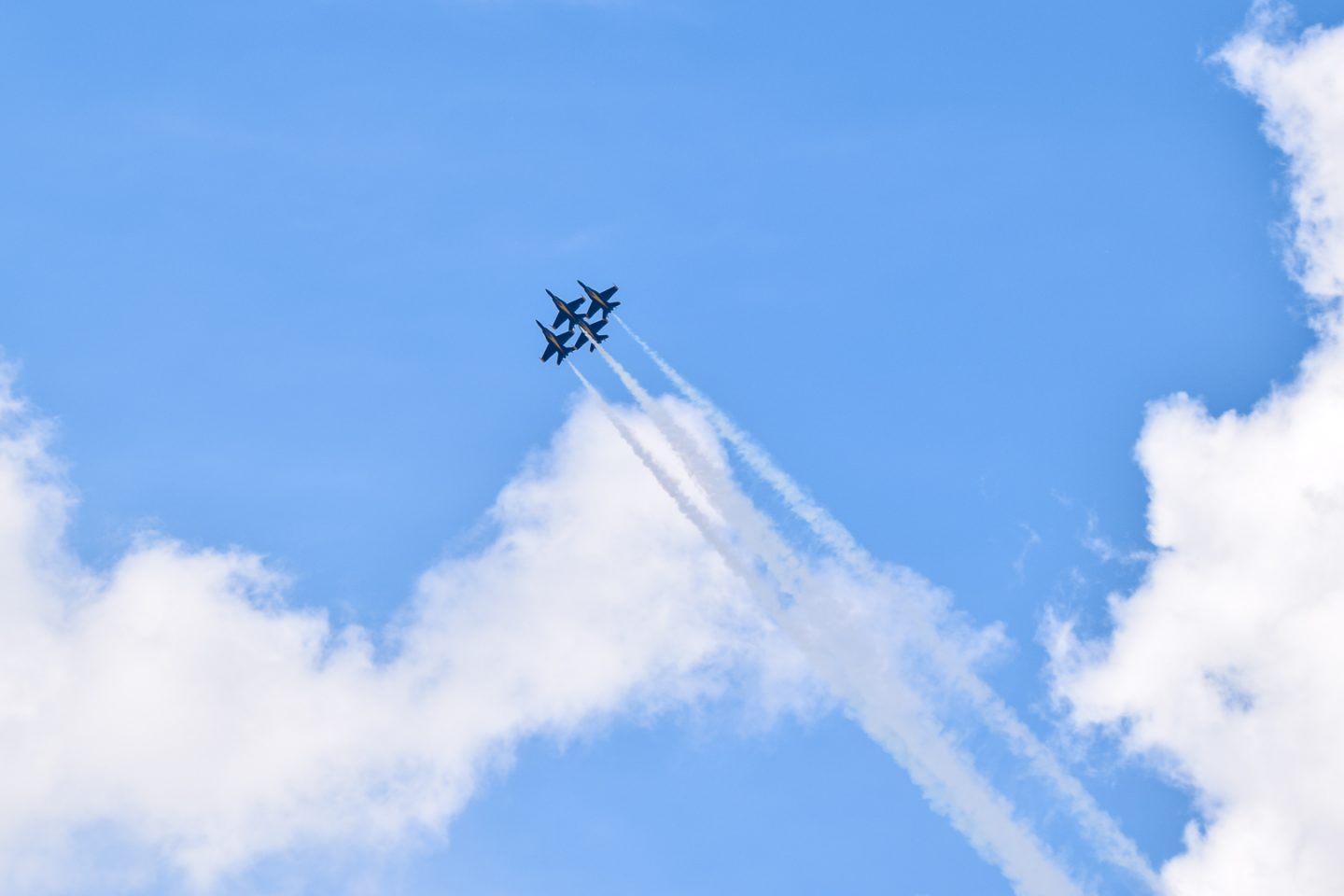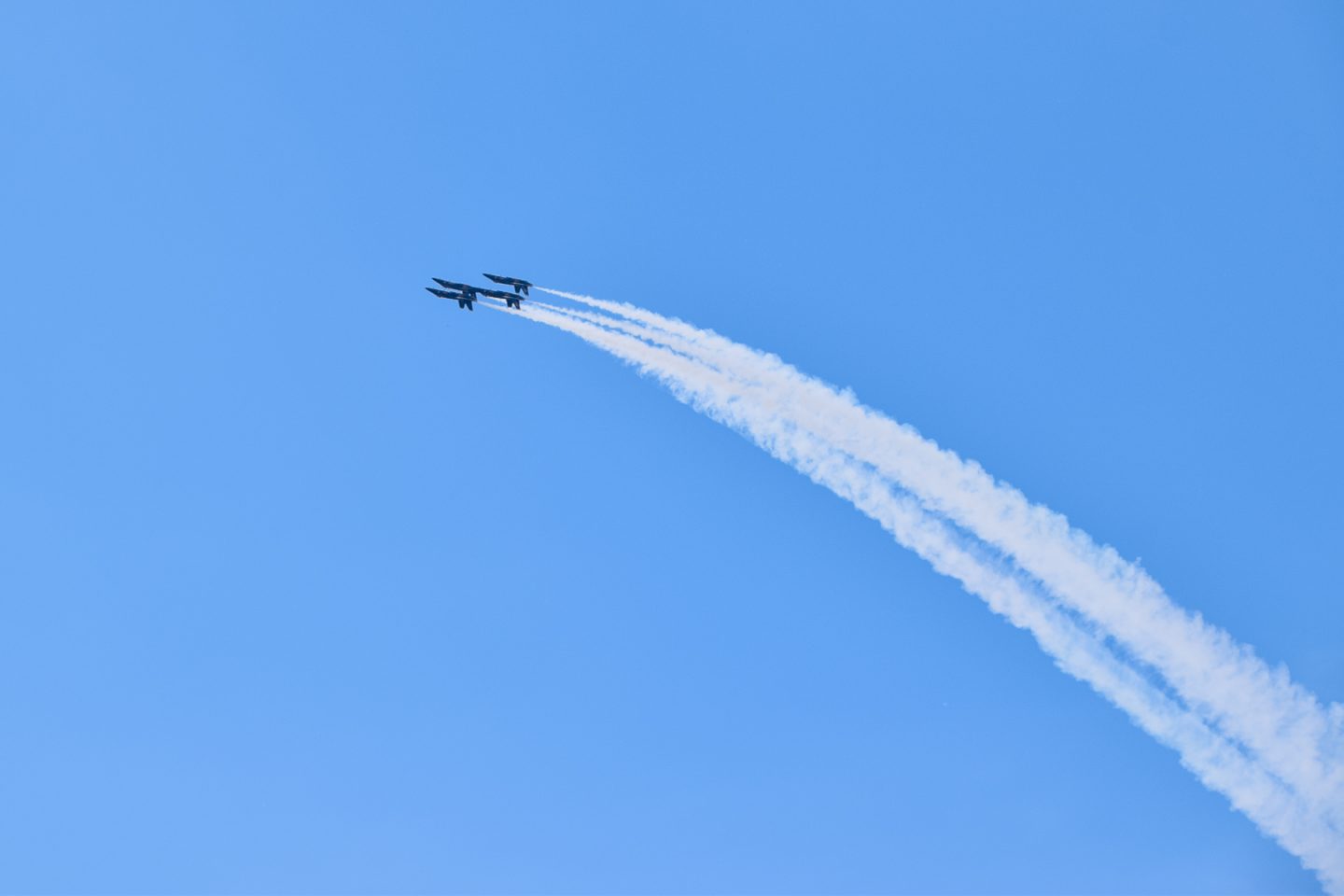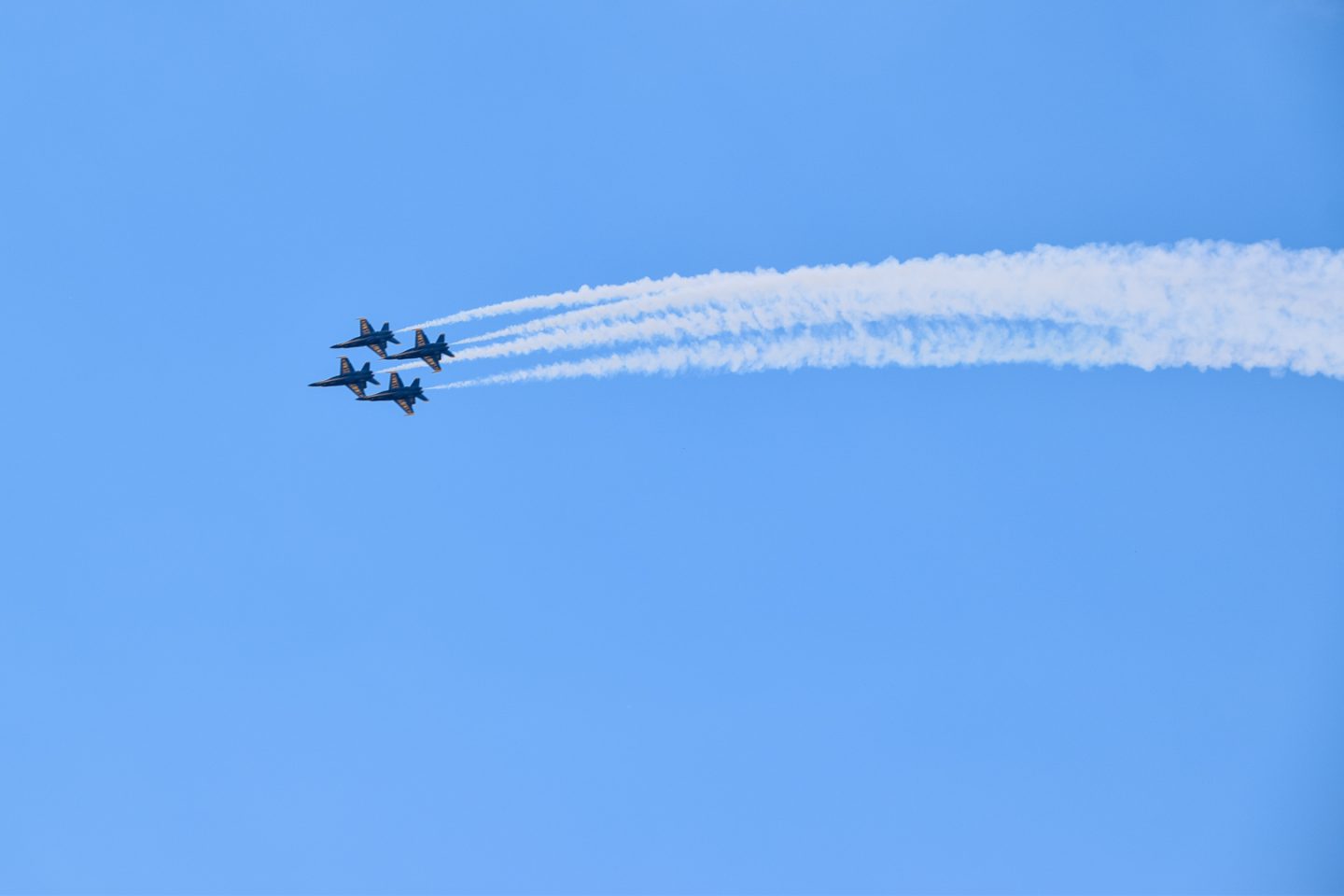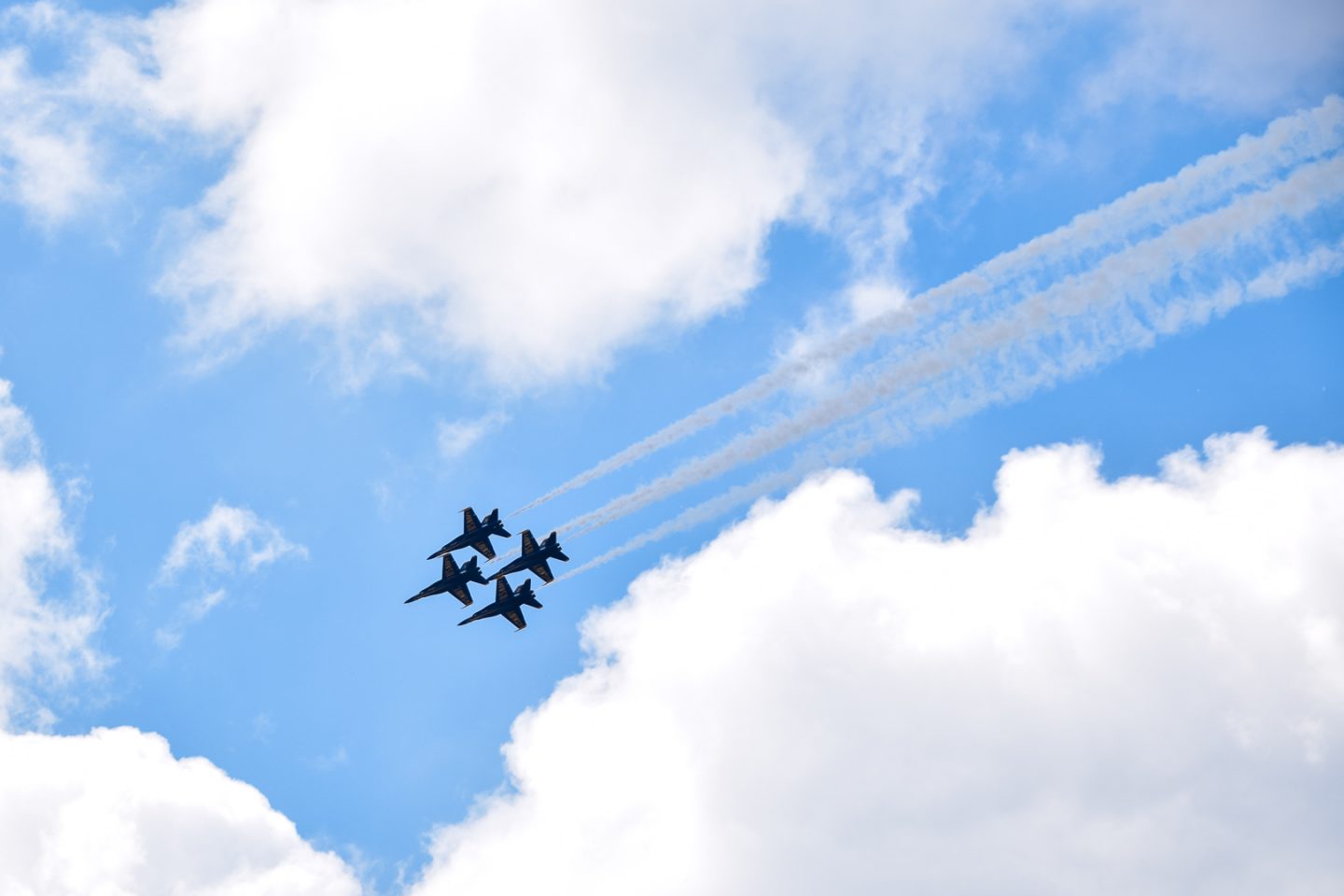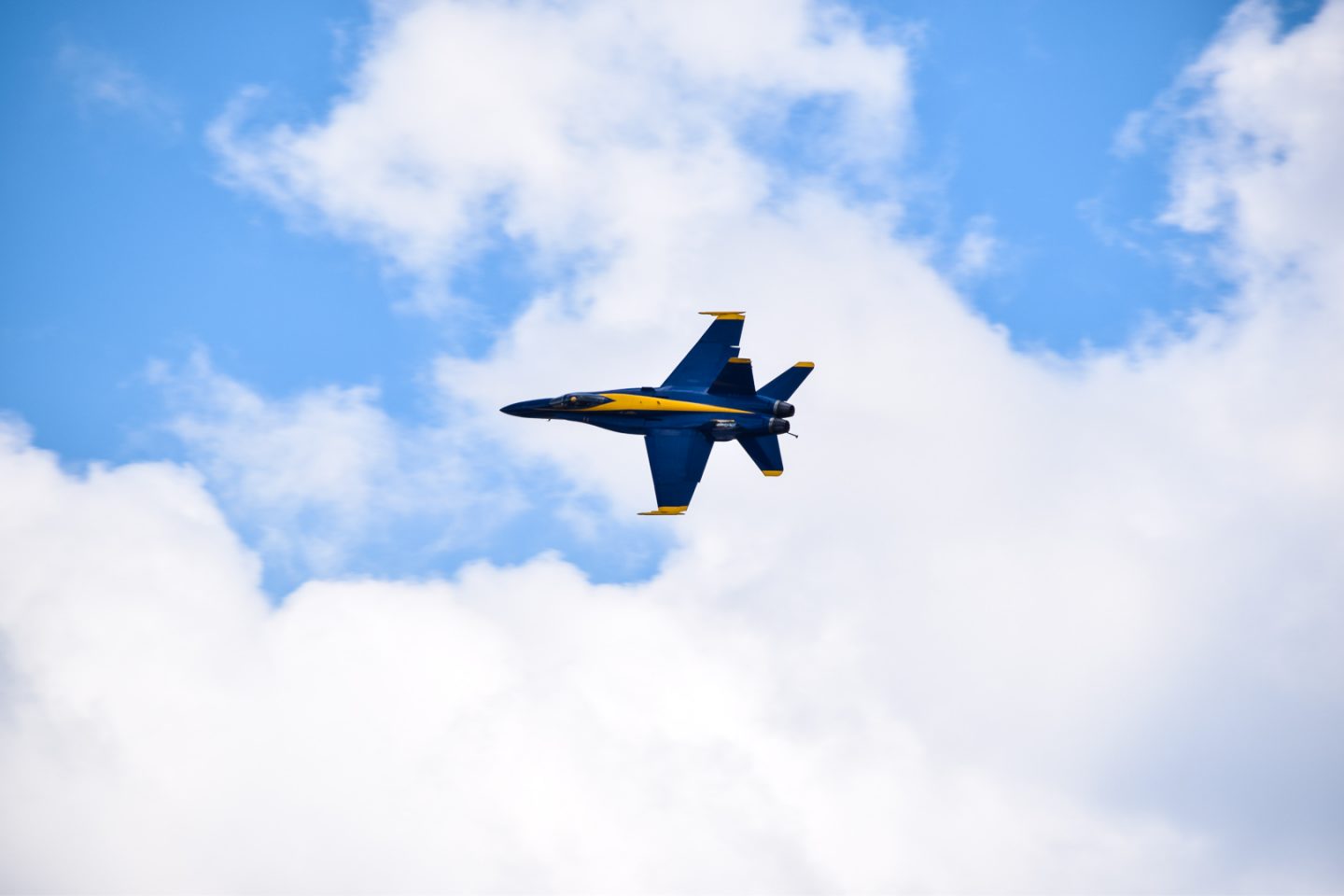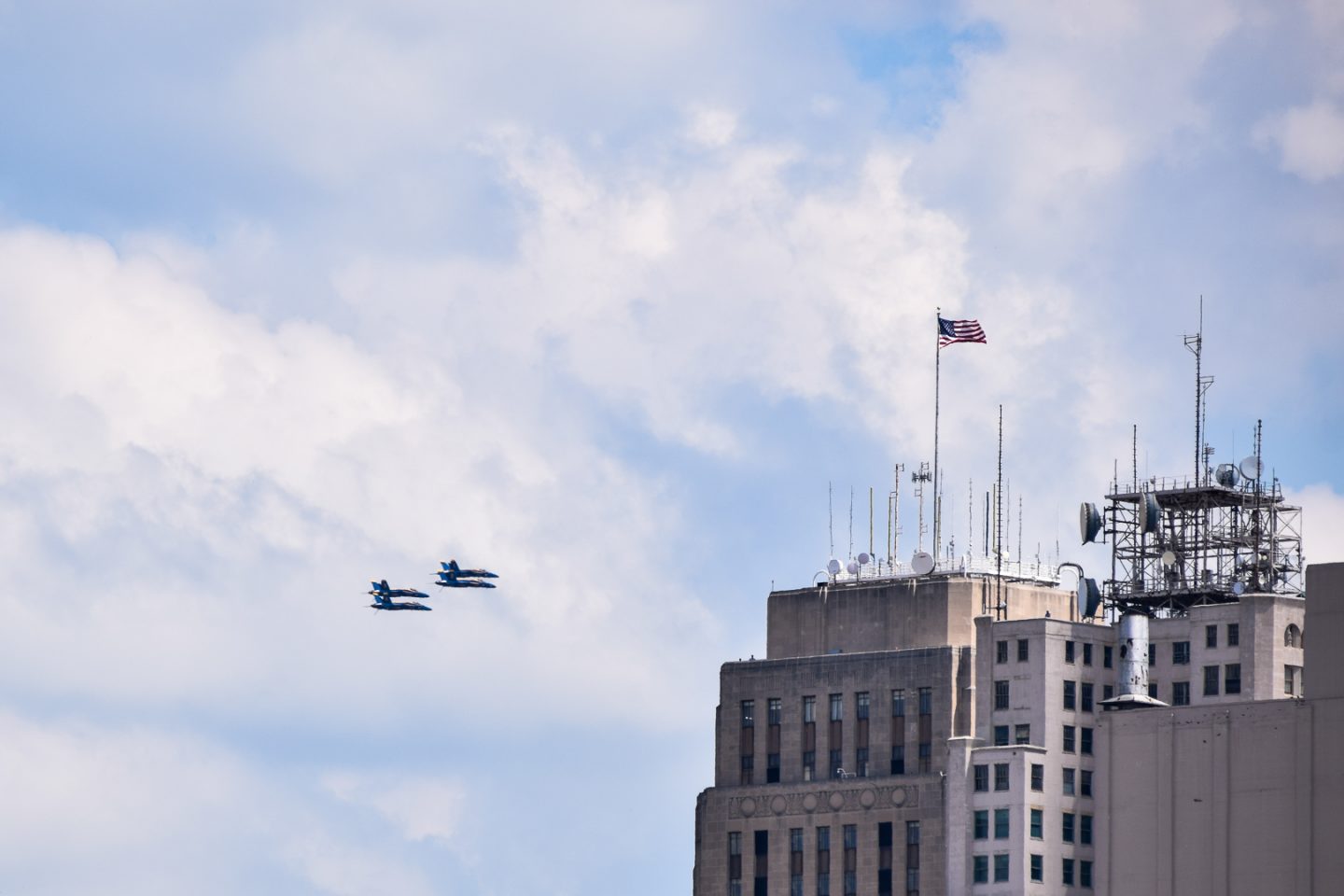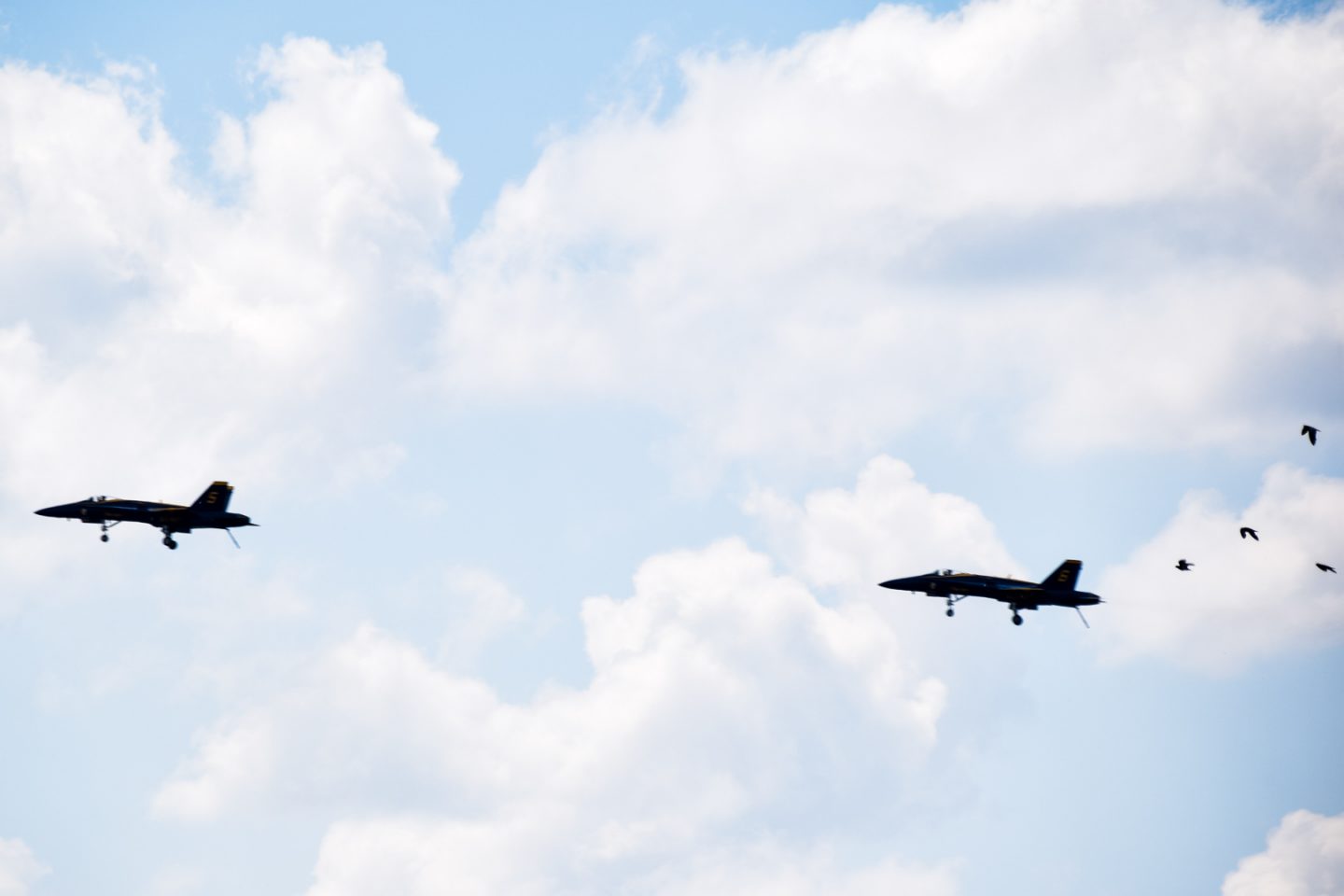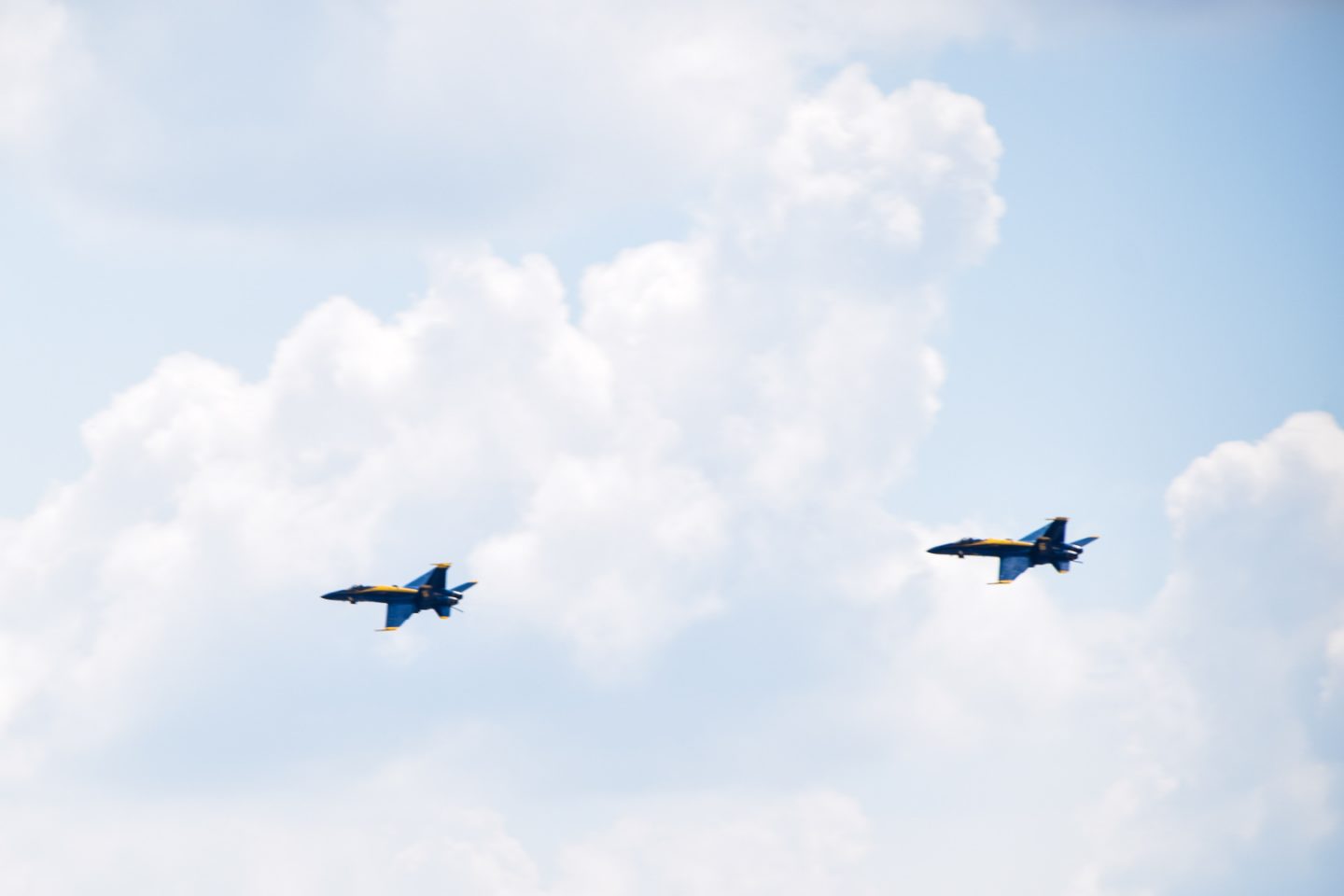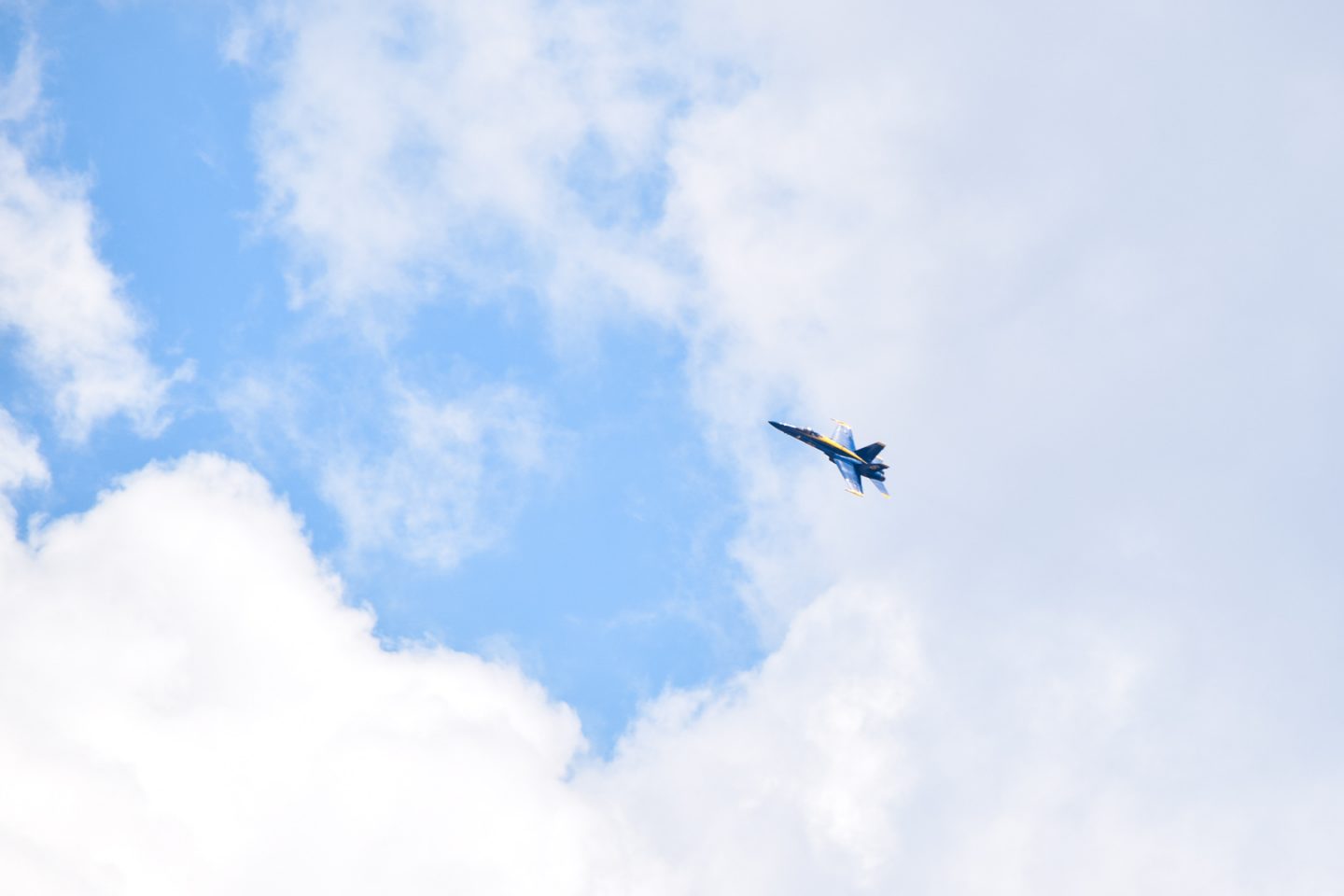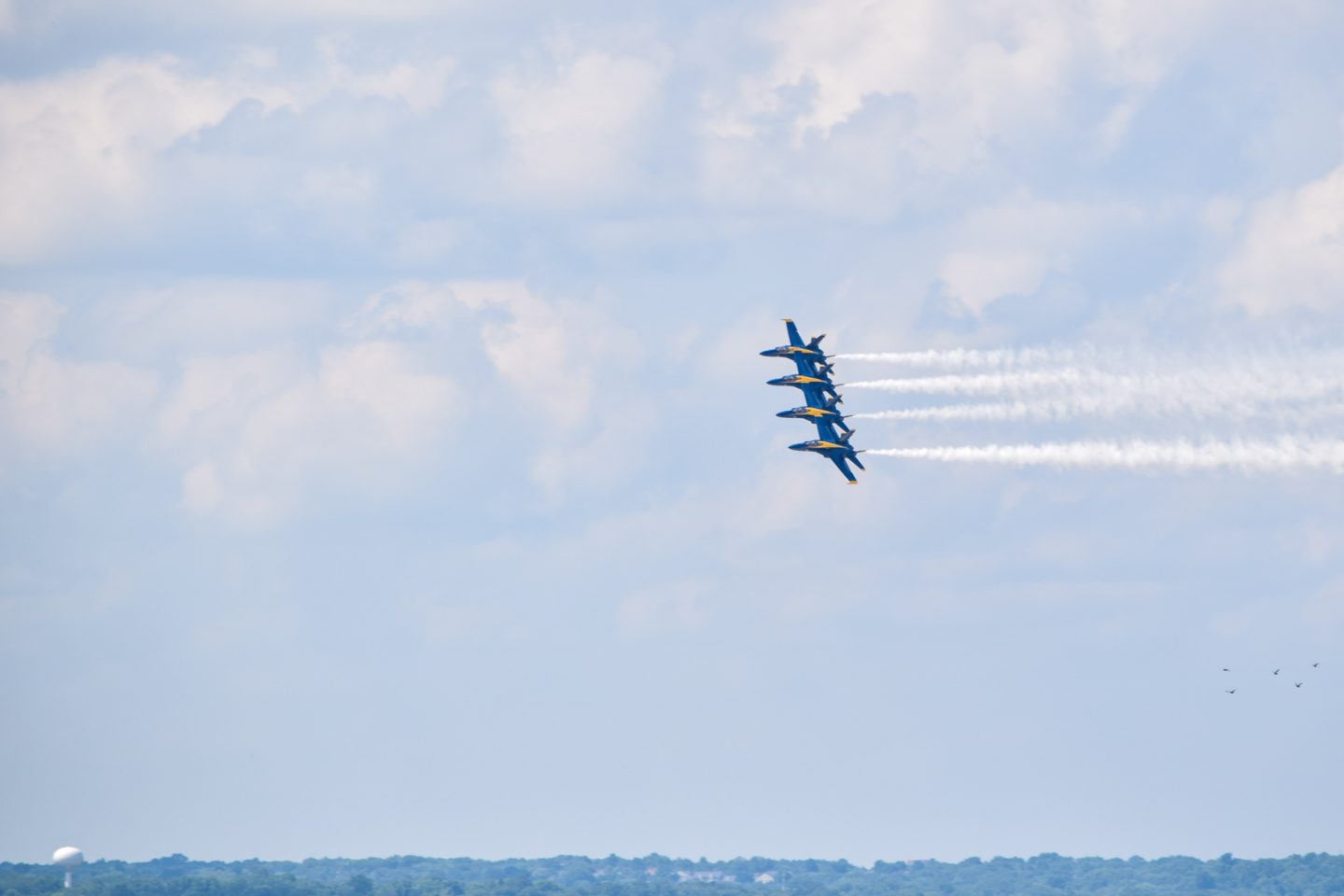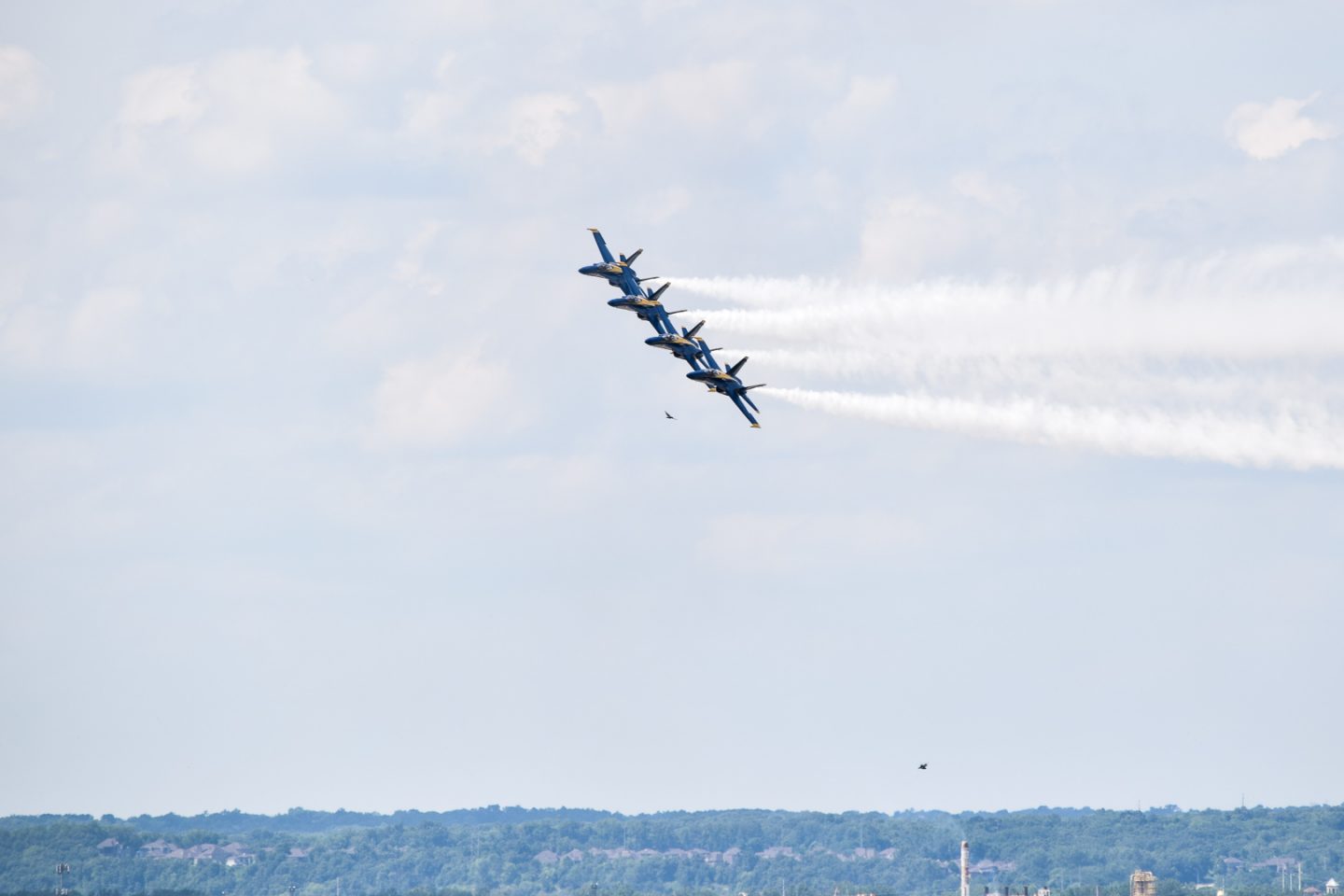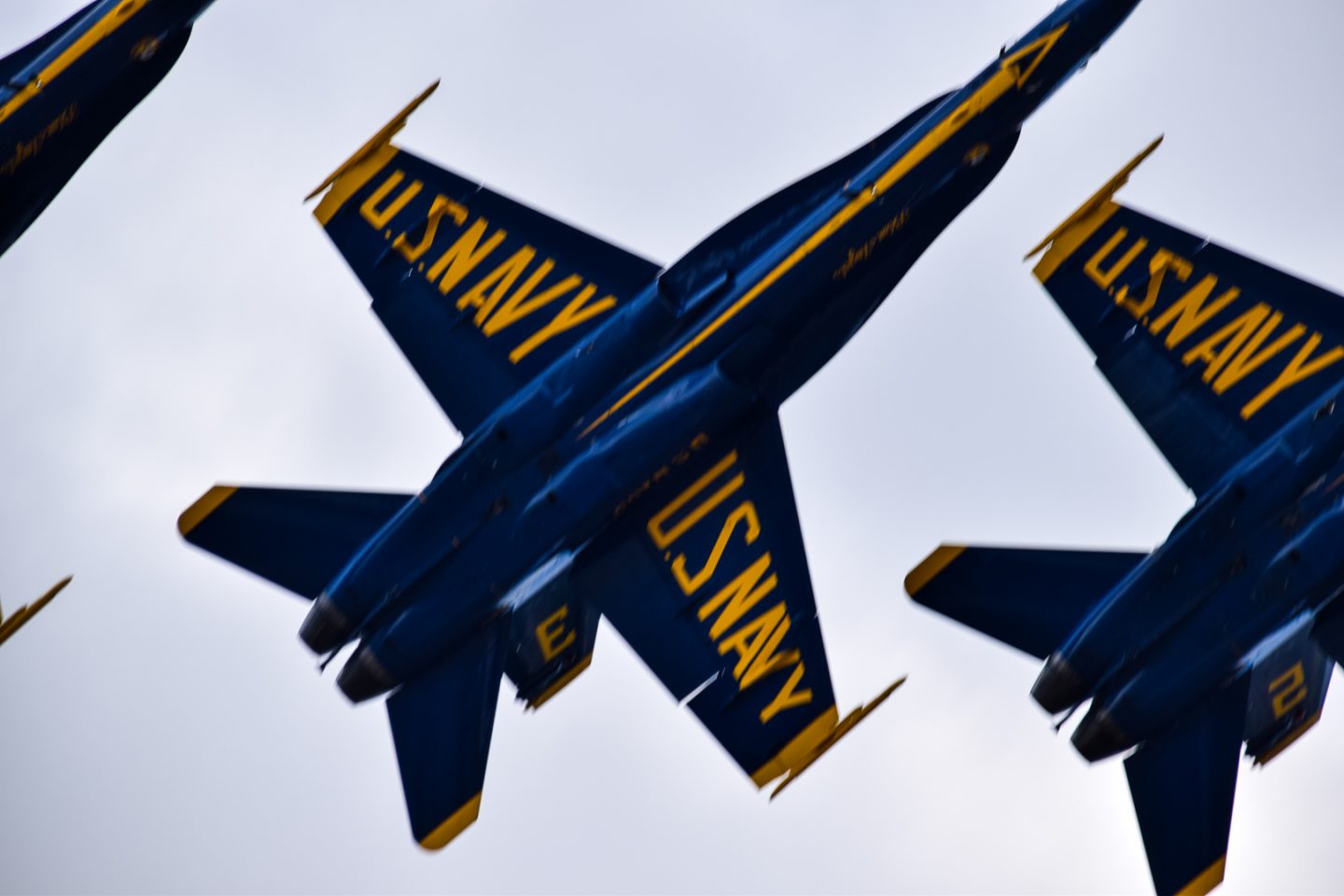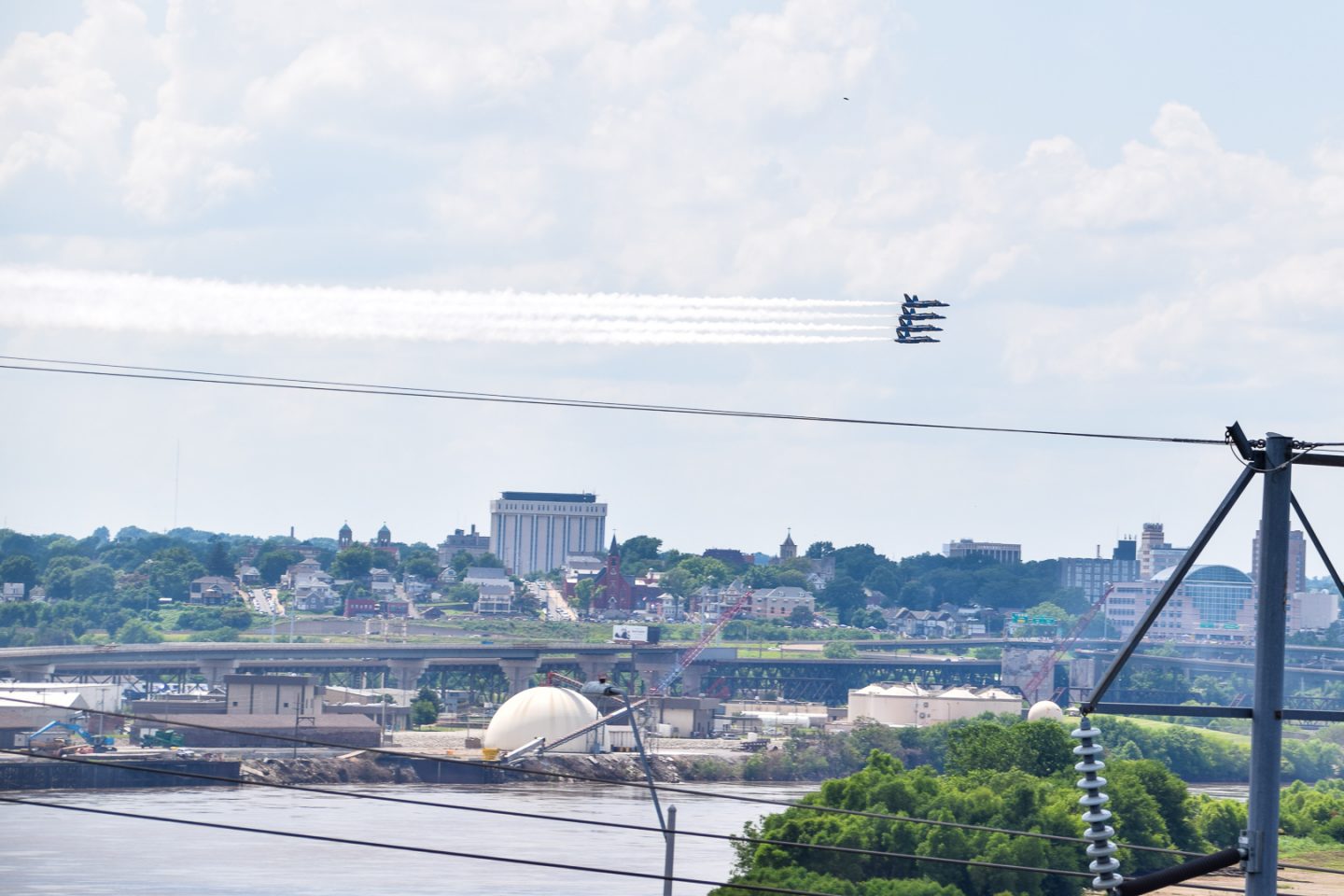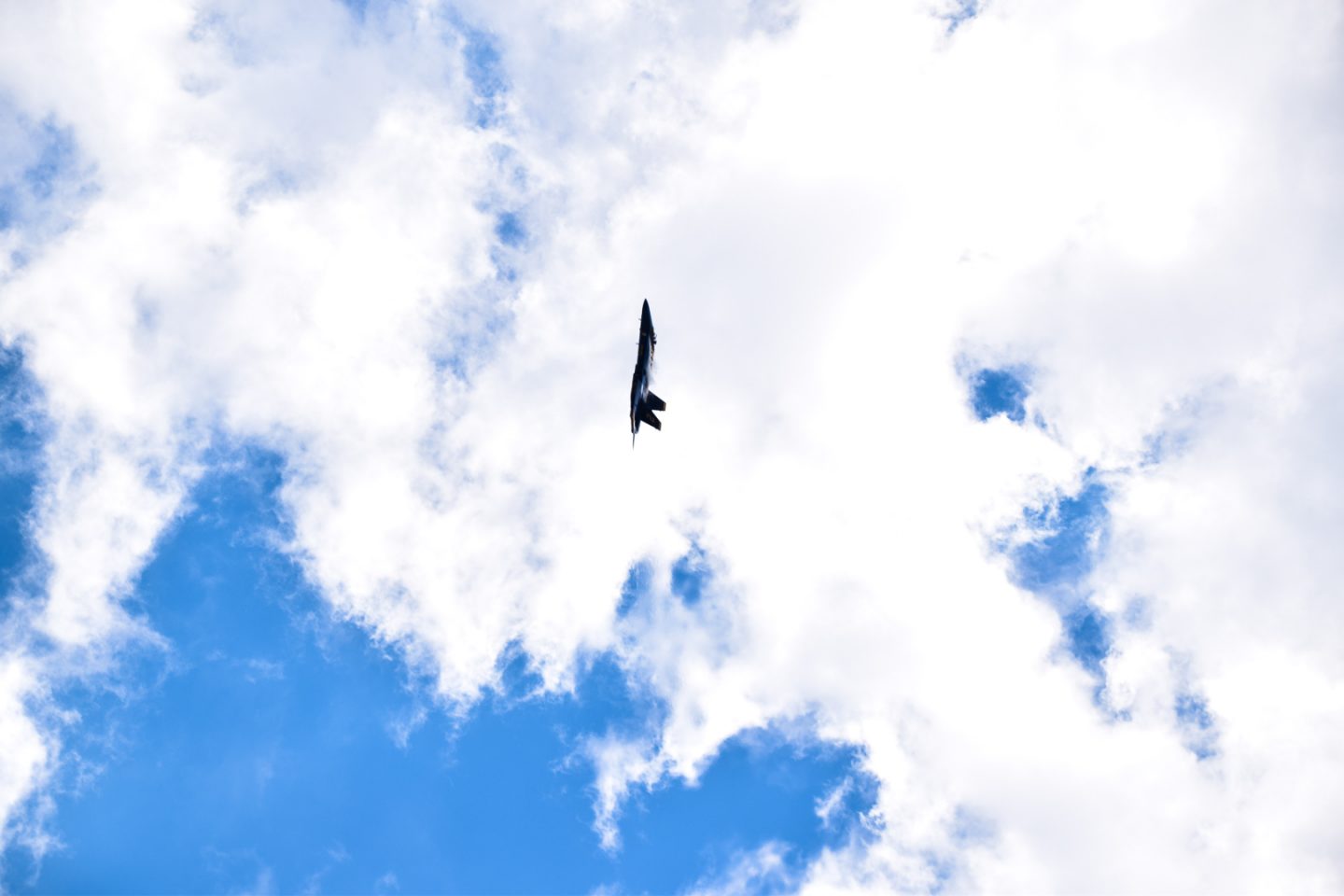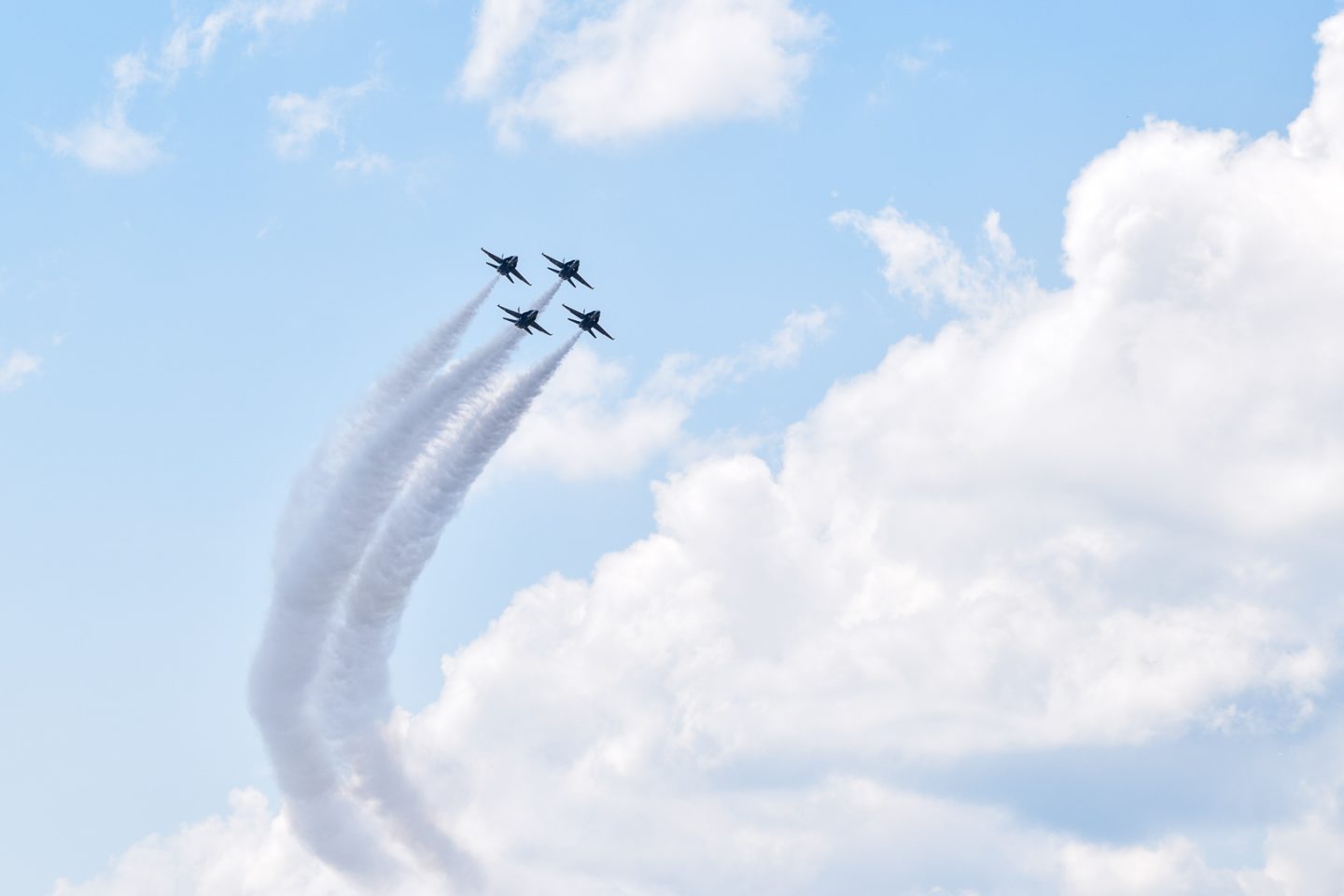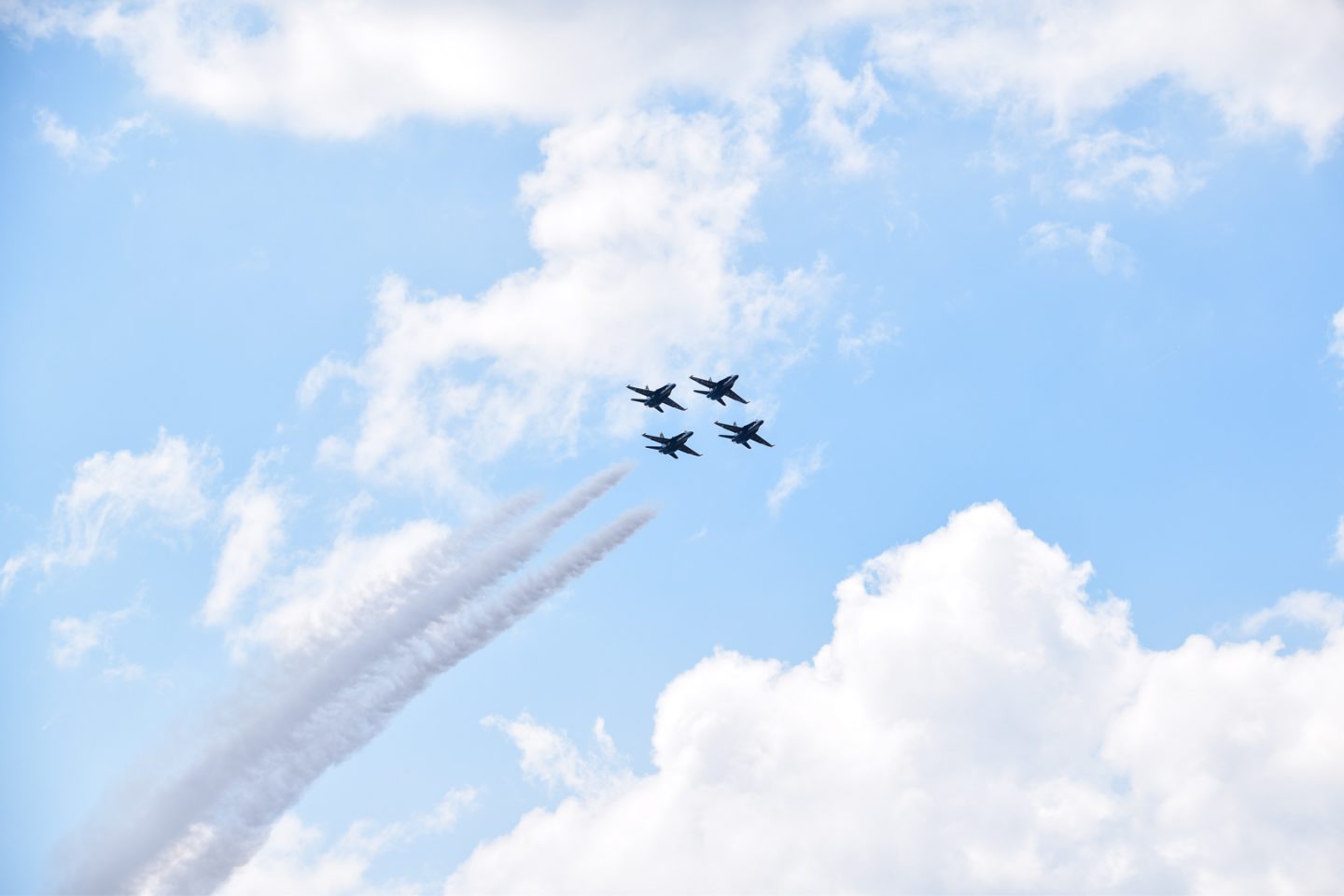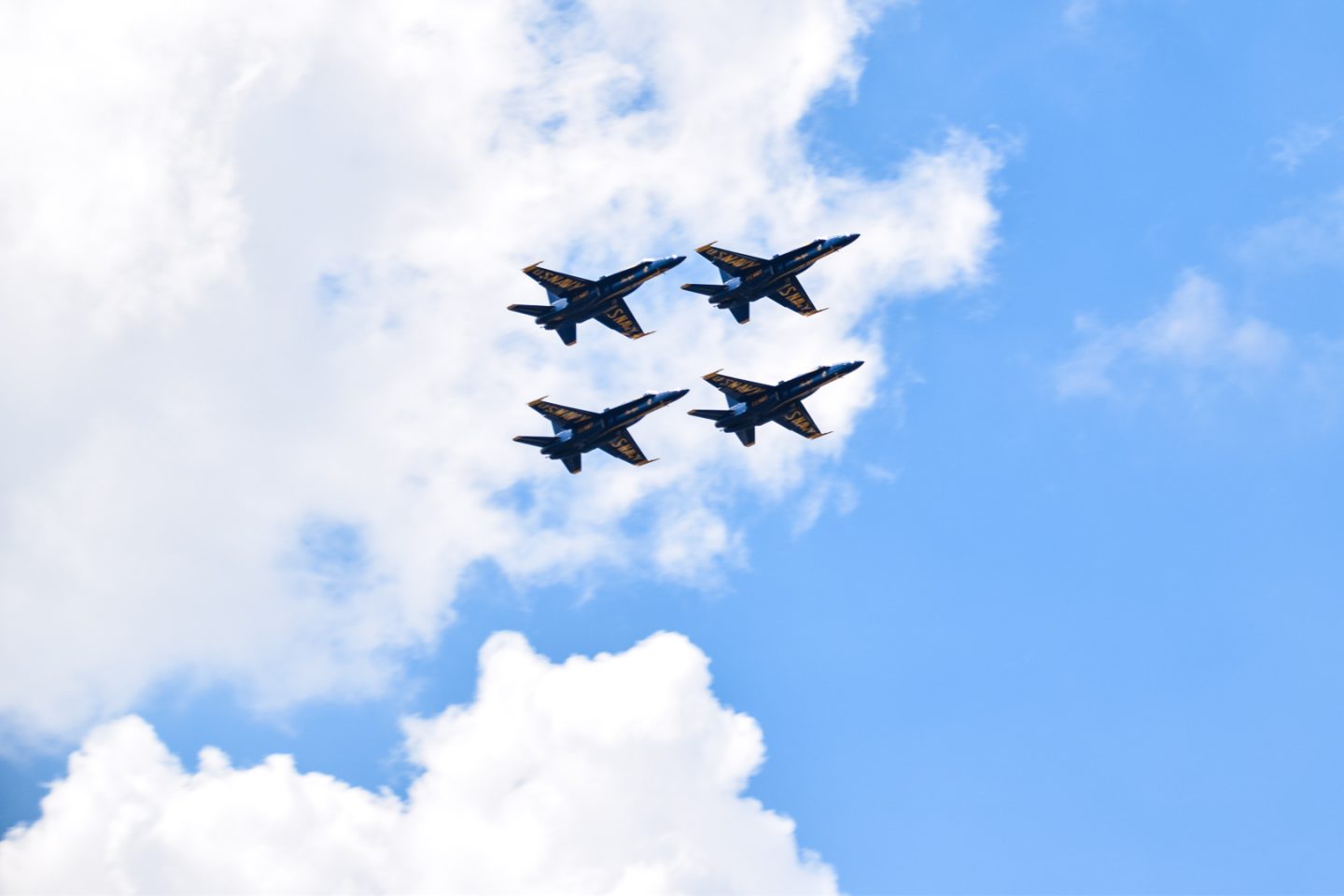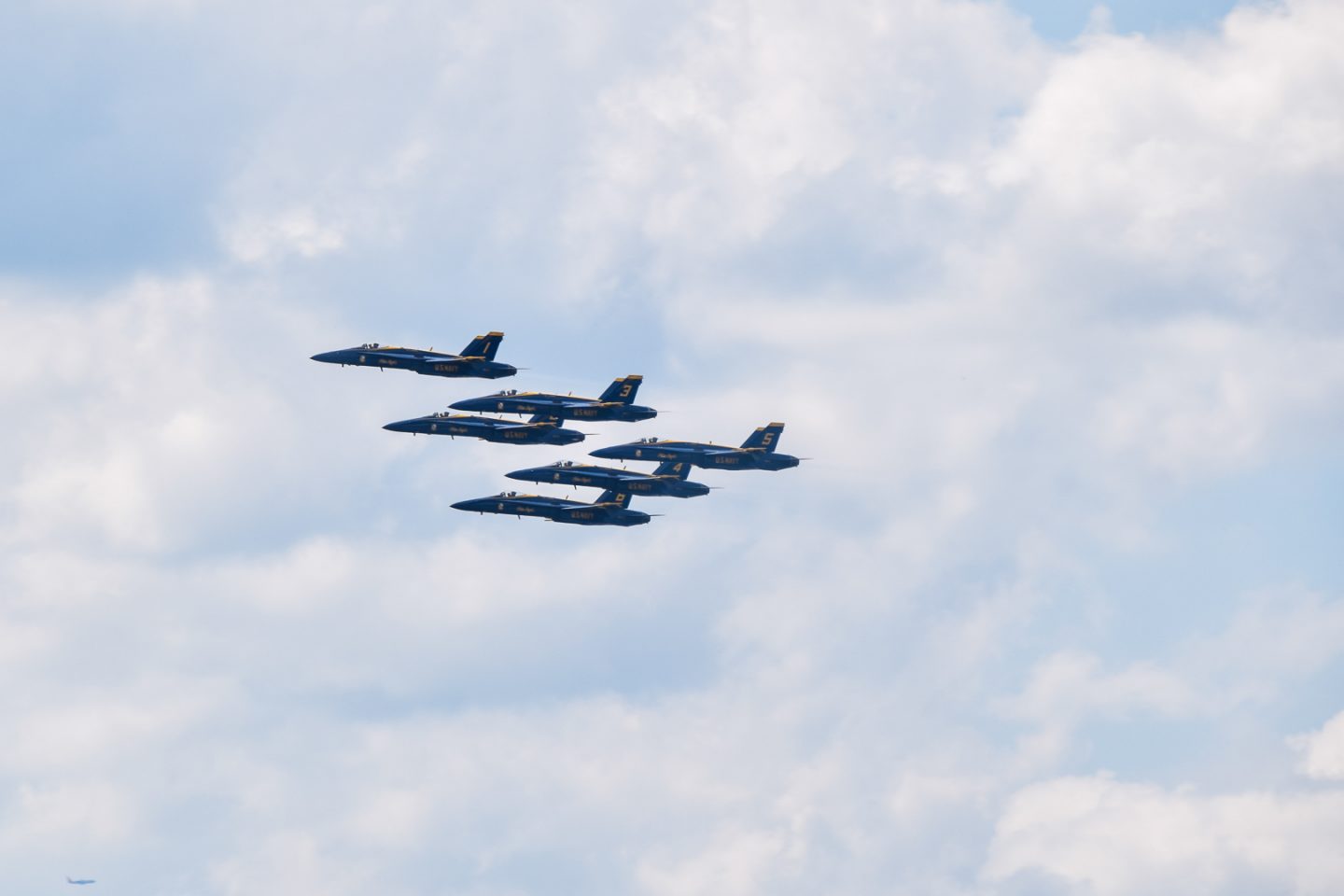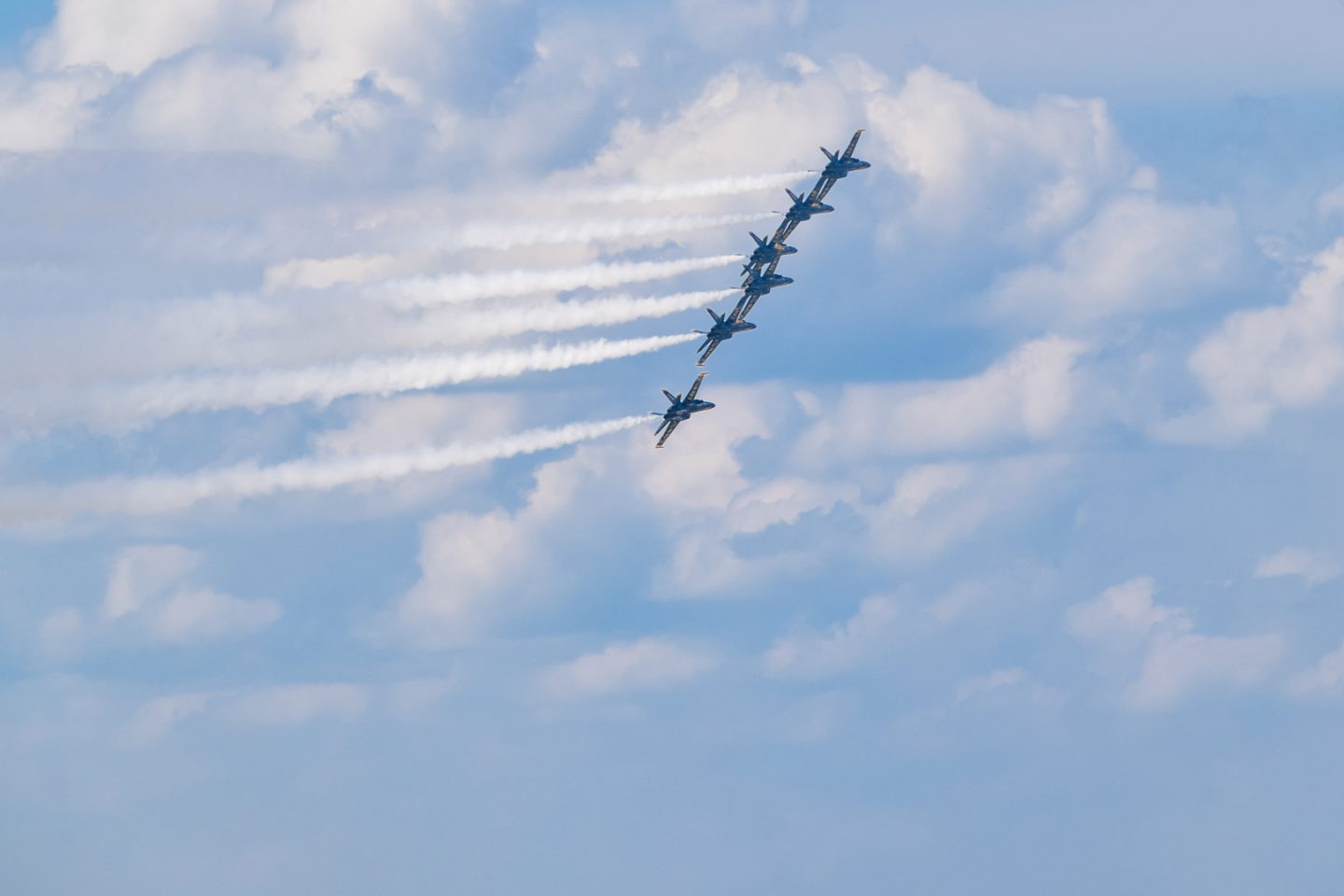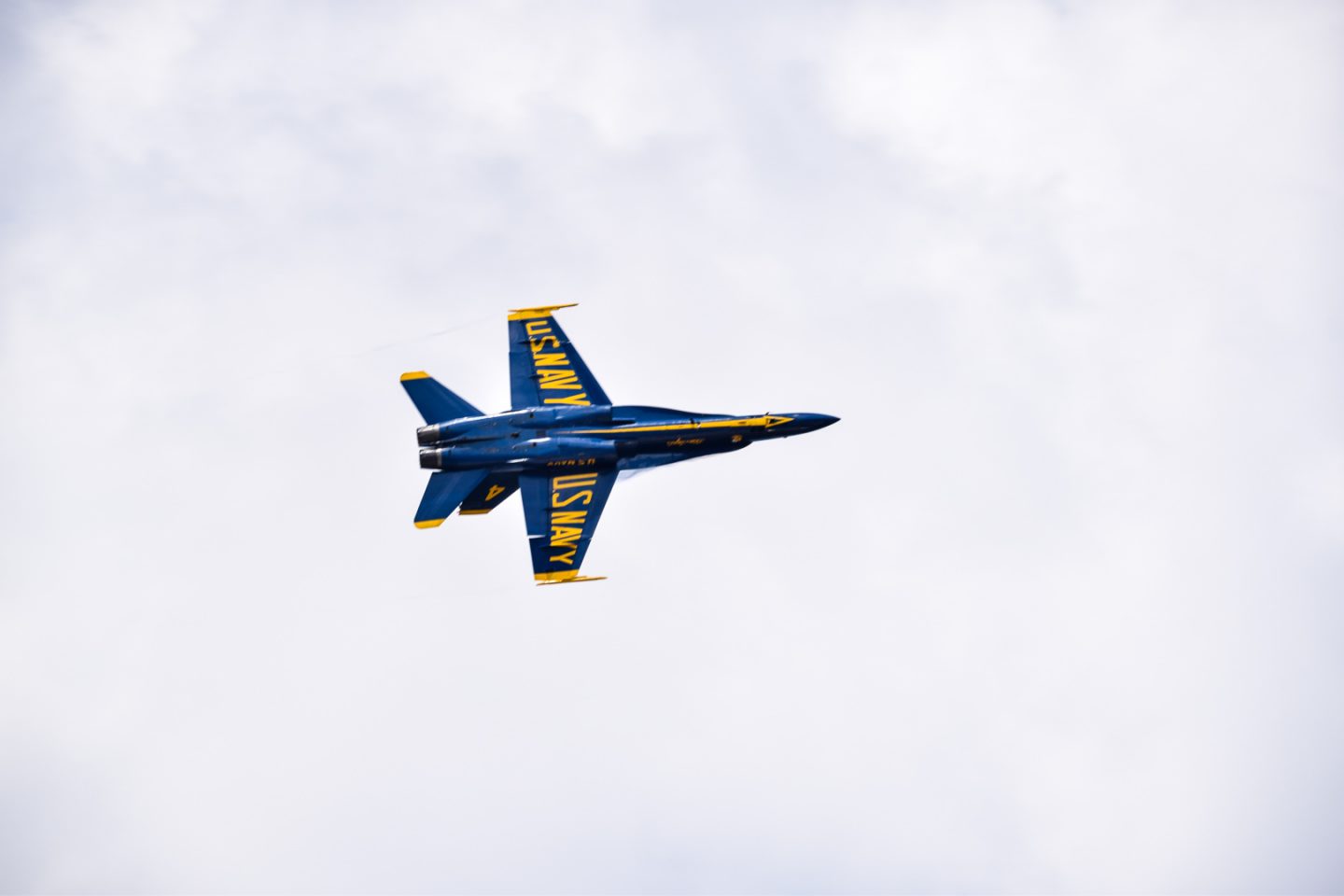 Have you ever gone to an air show?