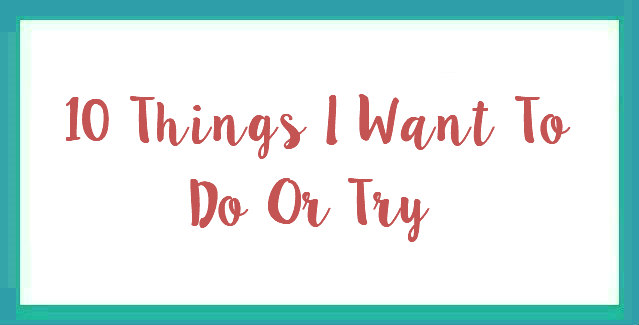 This month's theme for 10 on the 10th now hosted by Whitney at The Perfectly Imperfect Mama, is 10 Things I Want To Do or Try. As it turns out, this was the topic two years ago, so I decided to look back at the things I said I wanted to do or try then to see which ones I've accomplished!
10 Things I've Always Wanted To Do Or Try – as of 2 years Ago:
1. Be present for a baby's birth – not via c-section. This is something I have never been able to experience myself. (Read more about that here).
2. Visit all 50 states. The ones I have left are: Oregon, Idaho, Montana, North Dakota, Utah, New Mexico, and Louisiana. Update – I now have two left – Oregon and North Dakota!
3. Ride in a hot air balloon.
4. Attend an Olympics event.
5. Visit the Redwood Forest.
6. Write a novel.
7. Stay in a private bungalow on the water somewhere tropical.
8. Organize and participate in a progressive dinner. Update – I don't have a recollection of always wanting to do this!
9. Stand in 4 states at once – Done!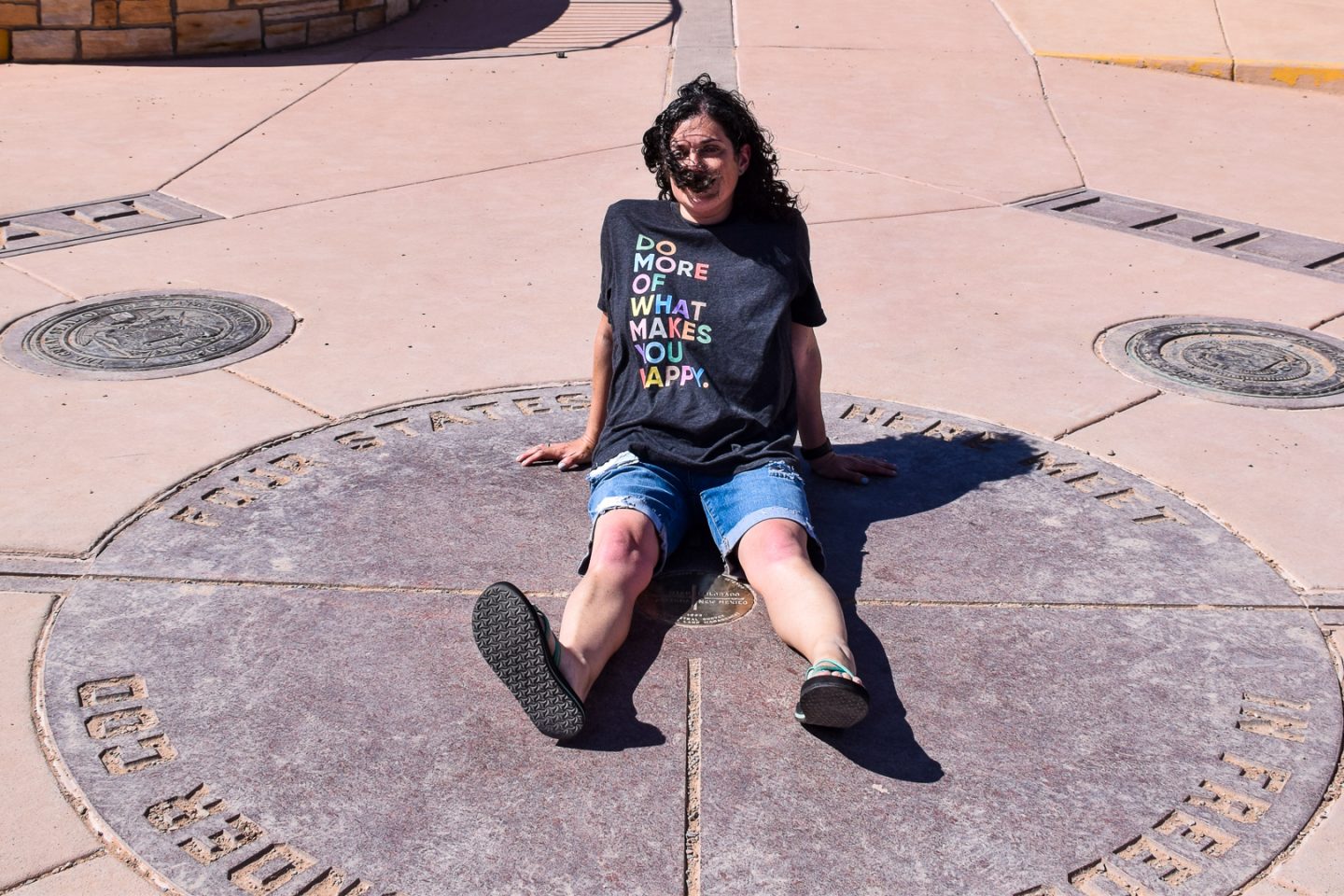 OK, I'm sitting. And you can't see the names of the states – blame the photographer!
10. Cheer on runners at a marathon.
I also wrote a list of things I hadn't necessarily always wanted to do or try, but were on my list at that moment:
1. Meet Tony Goldwyn. Done!
2. Try Paddle Boarding.
3. Do an Escape Room. Done!
4. Try Stitch Fix. Done!
5. Do a ropes course / zip line.
6. Get a makeover and have photos taken.
7. Ride a beach bike on the beach. Update – Not sure this is still on my list.
8. Participate in a pay-it-forward in the Starbucks Drive-Through line.
9. Take a trip with each of my kids individually. Done with Gabbie!
10. See the Northern Lights.
With these two lists, there are more than 10 things that I still want to do or try! Maybe two years from now I'll be able to check off even more items! Now tell me something you want to do or try, or something from my list that you've already done!