The internet is a fantastic place, but it's also one to be wary of, especially when your children may be browsing. It's something to be expected considering most younger generations have now started growing up alongside technology, and it's all they've ever known. It's hard to believe that it didn't exist before! Here are some tips to teach your children about the internet.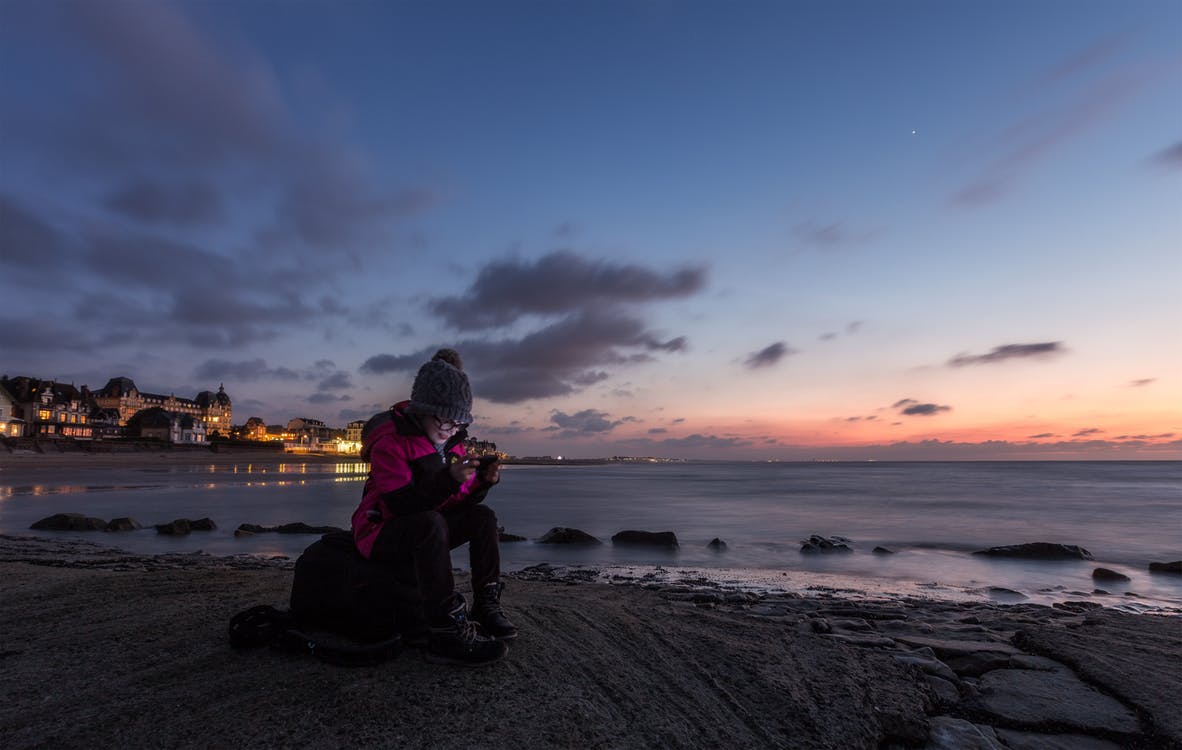 Don't Talk To Strangers
The main problem with being on the internet for children is that it's very easy to go onto sites where others roam and who end up talking to your children. What may seem harmless to them, may very quickly turn into something more sinister and that can pose a potential threat to both your child and to the household in general. Just like you tell your children not to talk to strangers when out and about, you should also make sure that they understand the same goes for the internet. Just because they can't see their face, doesn't make it acceptable to start a conversation. As a tip, you should keep the household computer in an area where it's visible.
Never Give Out Personal Information
Children are smart, and they can retain information very easily. Personal information is something they'll need to know if ever they need it in an emergency, but it should be stressed that they should never give out personal information via the internet. Of course, when purchasing stuff online, it's different, but there should be caution with that too, and if they are too young to be responsible, you should oversee what they're doing.
Ensure that they know they'd be putting everyone in danger by revealing any names, ages or an address, even the name of the school they go to can be dangerous. You can monitor what your children are up to by going on Family Orbit's website. These are one of many parental control apps that help you monitor what your child is up to and can help with blocking any dangerous websites and content in general.
Set Rules For Your Children To Respect
When it comes to using the internet, there needs to be a suitable balance of time spent on it and time spent off it. So it's good to set rules and to encourage your children to respect these rules as best they can. Let them know what is expected and set some guidelines of what they're allowed to browse and what websites they shouldn't be. Have control over the amount they use per day, and there are ways of setting caps on both laptops and mobile devices. No electronic devices should be in their bedrooms when it's time to go to bed, and hopefully, these rules will help them have a more healthier relationship with the internet in general.
Use Social Media Wisely
Cyberbullying unfortunately still exists, and when it comes to social media, bullying and trolling can be much worse and can seriously impact your child's mental wellbeing. Introduce social media when they are at an age that's acceptable and make yourself a profile to so that you can keep an eye on what they are posting and in return, what other people are commenting and interacting with. Encourage them to speak up though if they're ever going through a tough time or someone is treating them unfairly. Keeping quiet is never good, and so having an open communication with your child is important.
Teach Yourself About The Internet
And finally, it's a good idea to make sure that you are clued up about everything there is to know when it comes to the internet. It's no good preaching to your children about the web if you don't fully understand it yourself. The internet isn't something to be afraid of as it can be used for so many good things. However, being aware of the dangers is something that we can all educate ourselves on and keep updated with on a regular basis. The internet and the online world, in general, is forever changing and updating after all.
With these tips, your child will have a better understanding of the internet and how to use it in a safe manner. Tell them not to talk to strangers online and that they are not giving away any personal information that may endanger their safety or yours. Set rules for when they are using the internet and help them use social media wisely. Learn everything there is to know about the internet yourself so that you can educate your children with the right knowledge.
---
This guest post was provided by Simone Devonshire.