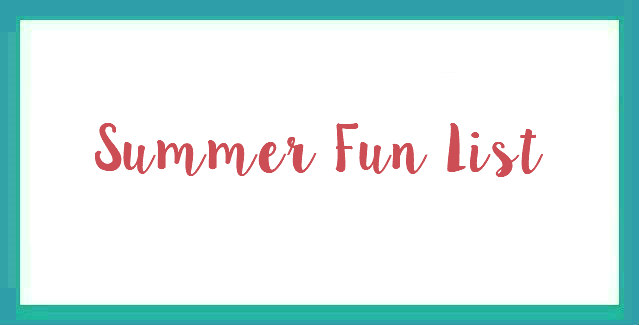 When I think about my kids being home for 12 weeks straight, I get a little stressed! It helps me to come up with a list of fun ideas that we want to do during the summer. [It also helps that the two older kids are going away to camp and Simon will be in day camp for two of the weeks they are away!] I asked the kids for their ideas and we came up with a list of things we want to do for fun this summer. Some of these are their ideas and some are mine!
[to make]
Edible play-doh
Soft pretzels
A chore jar (done!)
Smoothies
[to go]
Power Play
Draftcade
Swimming
Great Wolf Lodge (done!)
Science City
Mini golf
Pinstripes (done!)
Ice skating
[to see]
Aladdin (done!)
Secret Life of Pets 2 (done!)
Toy Story 4
The Lion King
[to do]
Get a pedicure (done!)
Sign up for summer reading (done!)
Keep track of the books the kids read
Read Hello Universe
Listen to audio books
Prepare the kids for camp
Visit coffee shops
Keep up with going to the gym
Reach my weight loss goal
Celebrate Zachary's birthday (done!)
Celebrate Simon's birthday
[to travel]
Road trip to National Parks
Visit Zachary in Milwaukee
What's on your summer list of fun?