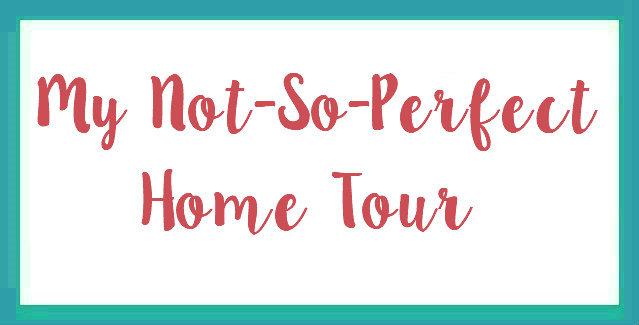 This month's topic for the Share Your 2019 Link Up is share your home, yard, favorite place to hang out, etc. I decided to take pictures around my house without making them look perfect, meaning I didn't clean up first! So you get to see my house in all of its real life not-so-perfectness!
We normally enter our house from the garage, which leads us to the kitchen, but I'll start here with our entry way!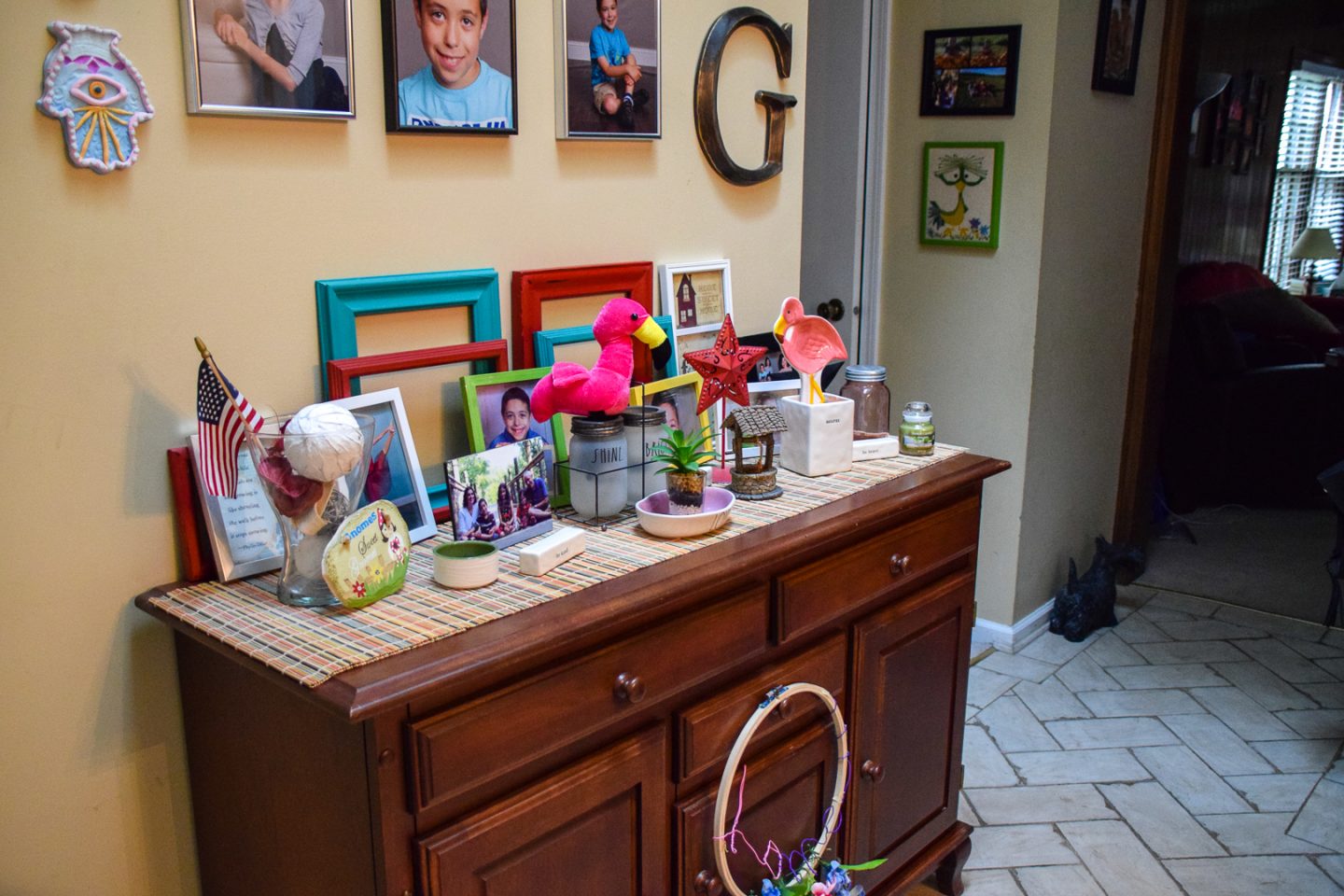 I change up the decorations on this table based on the seasons!
To the left of the front door is my office, where I spend the most of my time. In this picture, you can see Zachary having his turn on my computer.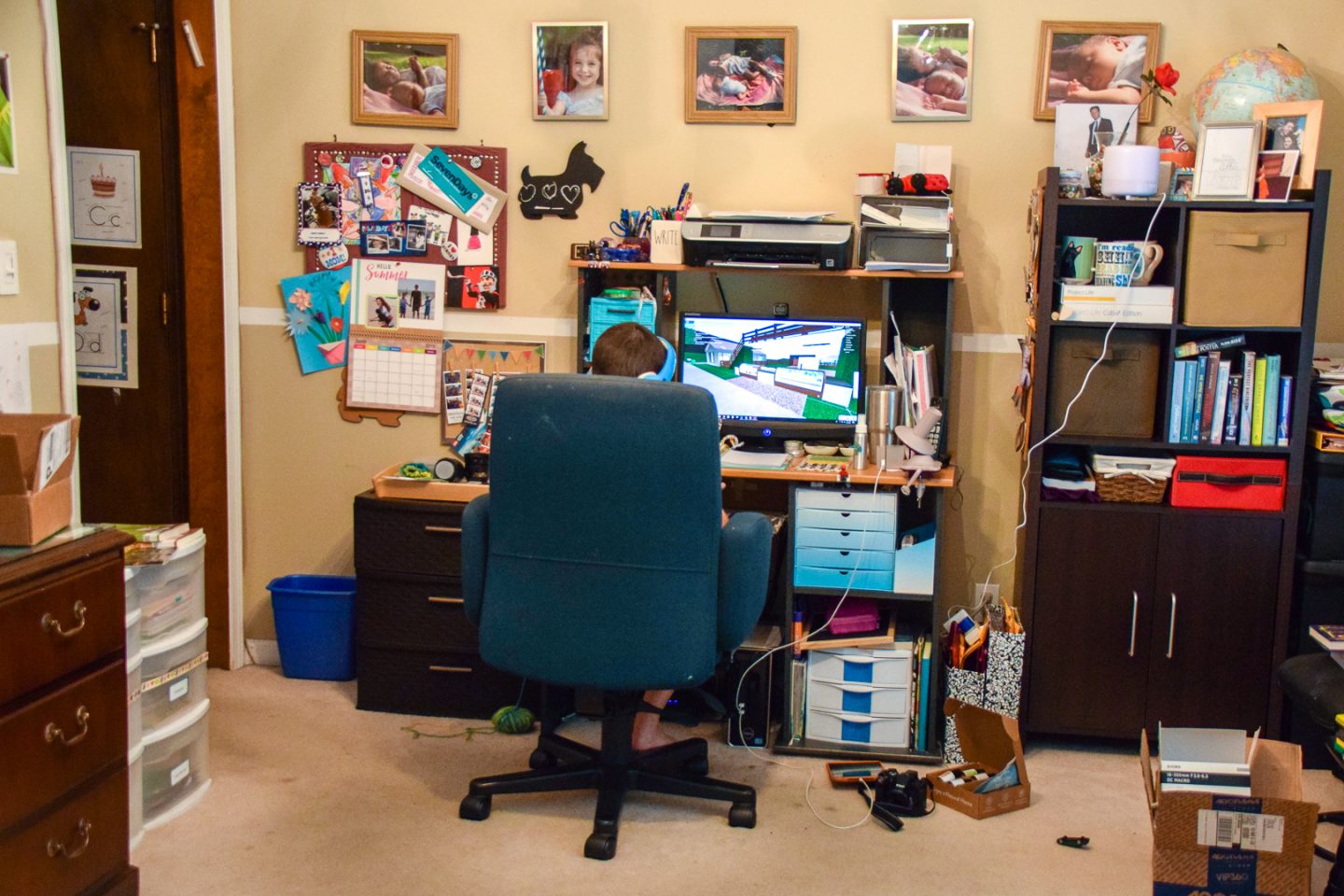 If you continue out the door on the left, you'll pass the garage door and enter the kitchen.
On the other side of the kitchen is the dining room.
And extending from the front entry, past the kitchen, and attaching to the dining room is the living room.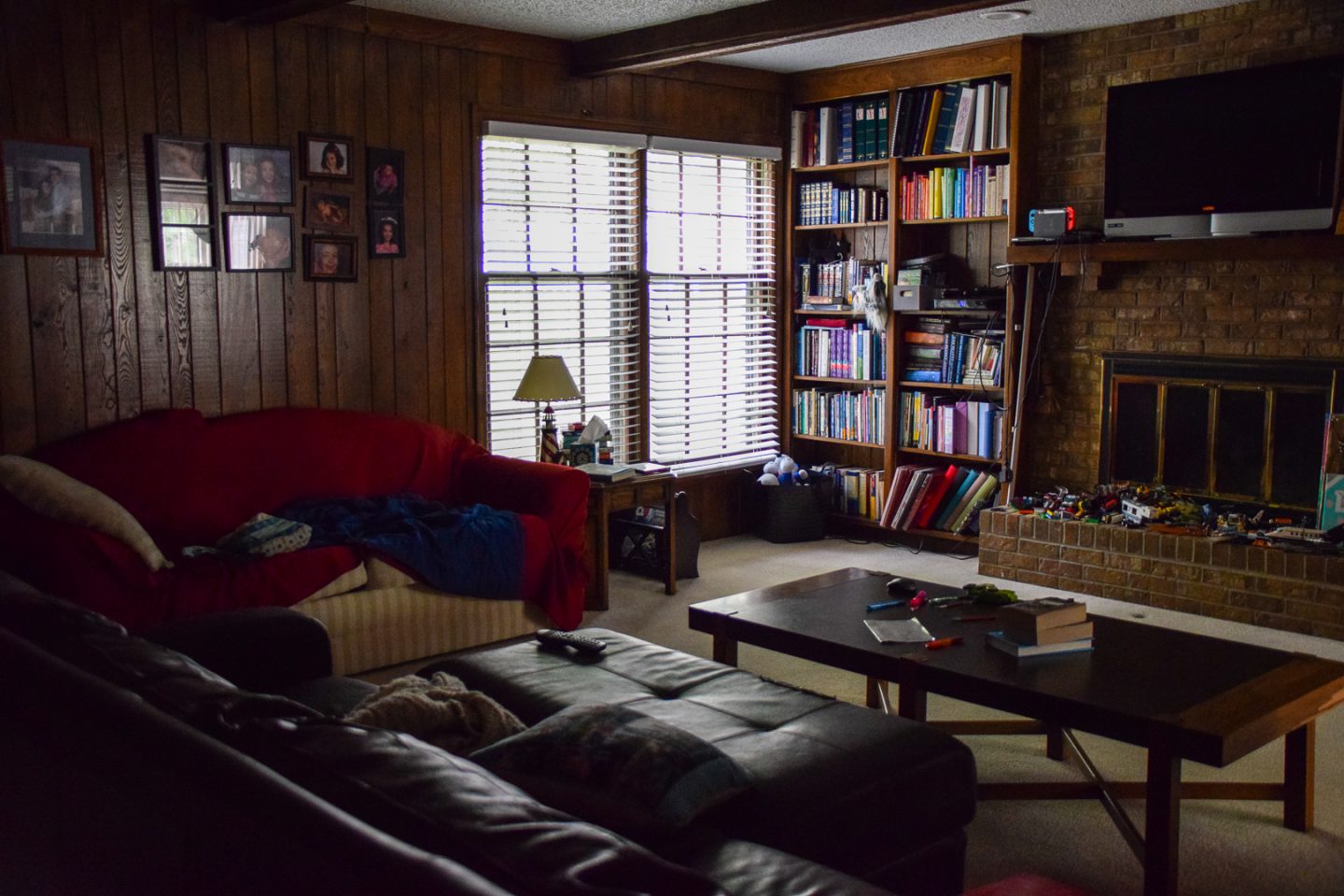 It's pretty dark and I wish it wasn't!
On the other side of the front entry is a hallway that leads to three bedrooms.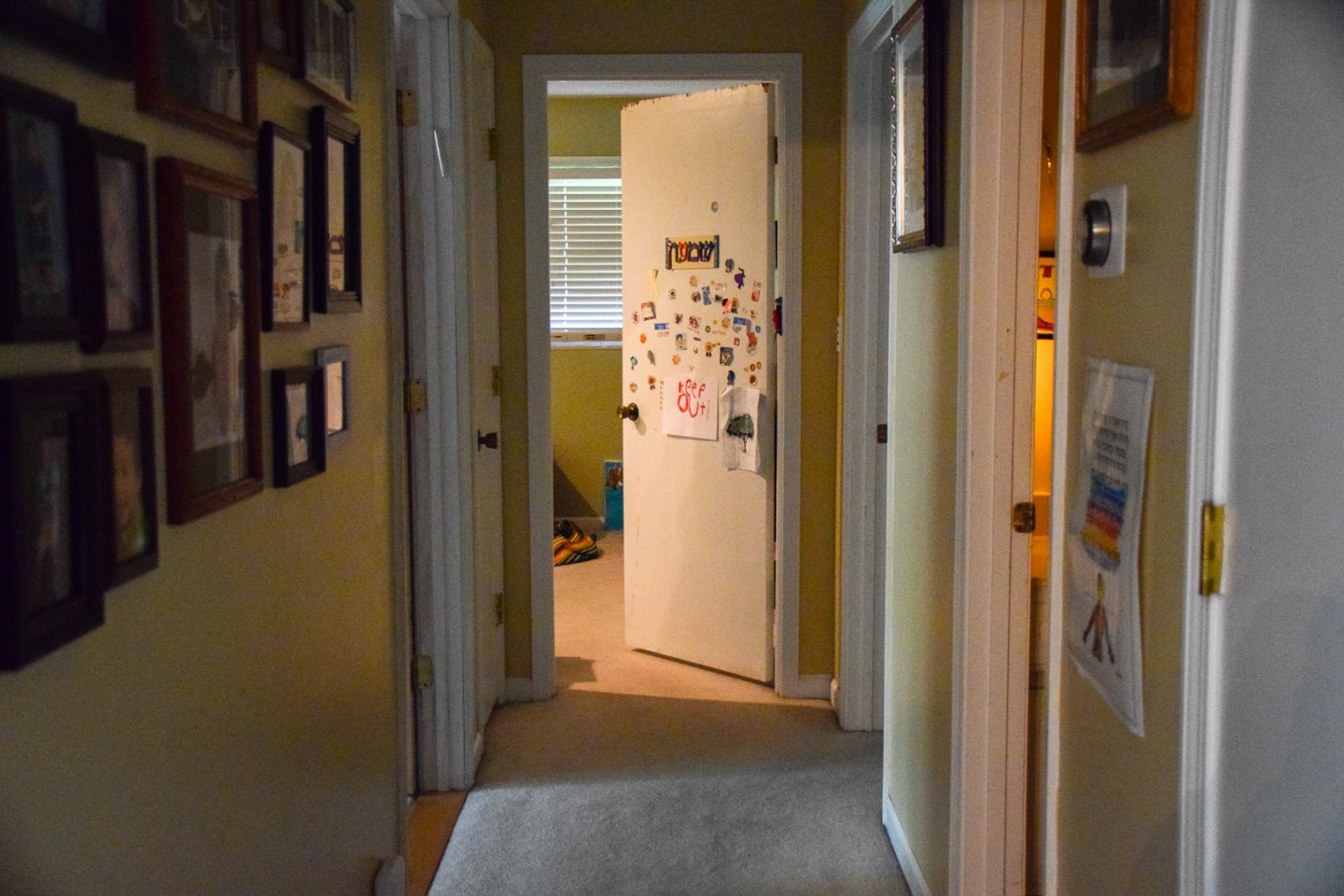 On the right is a bathroom and then our bedroom. The open door at the end of the hall is Simon's room. And the room on the left is the guest room.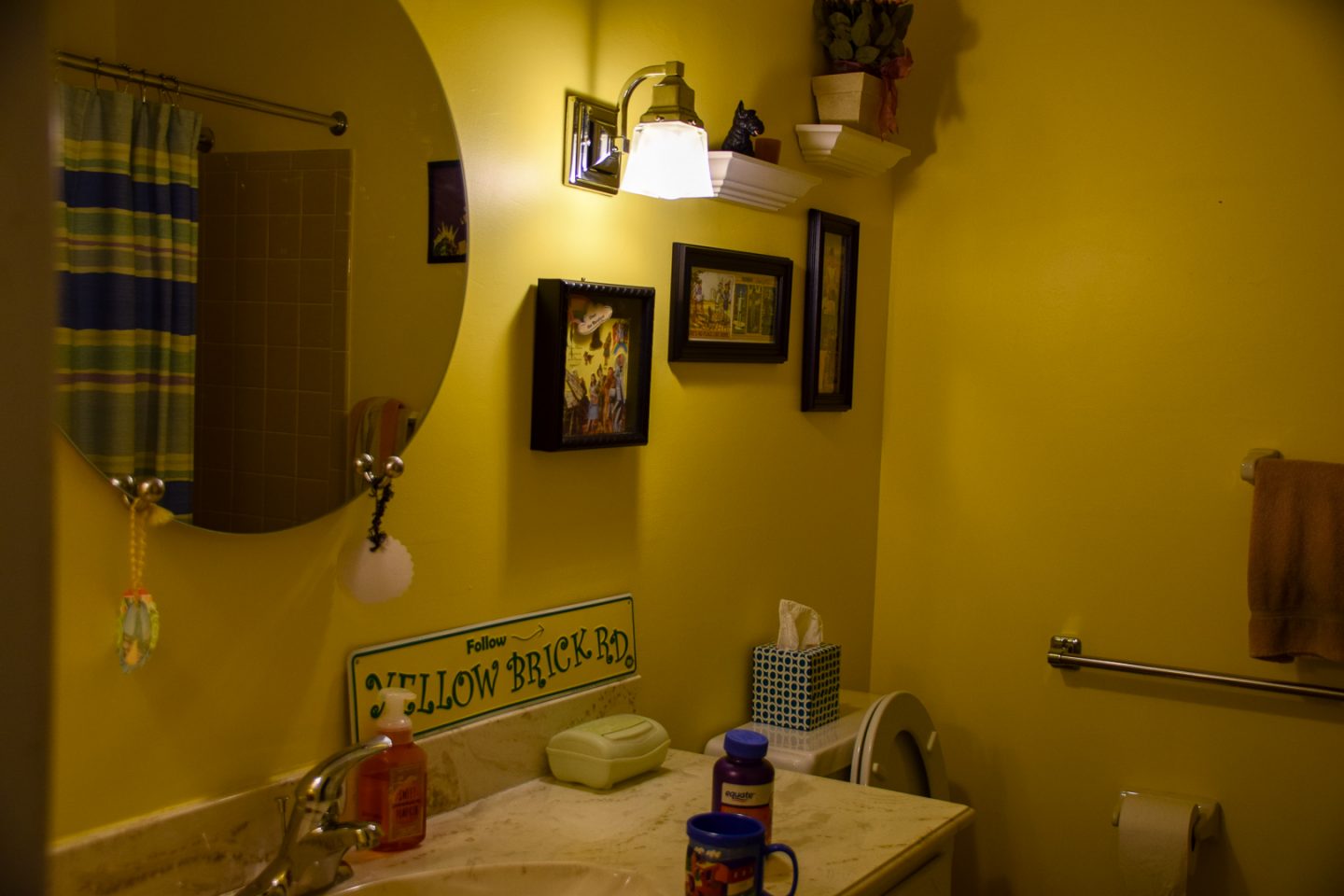 This bathroom has a Wizard of Oz theme.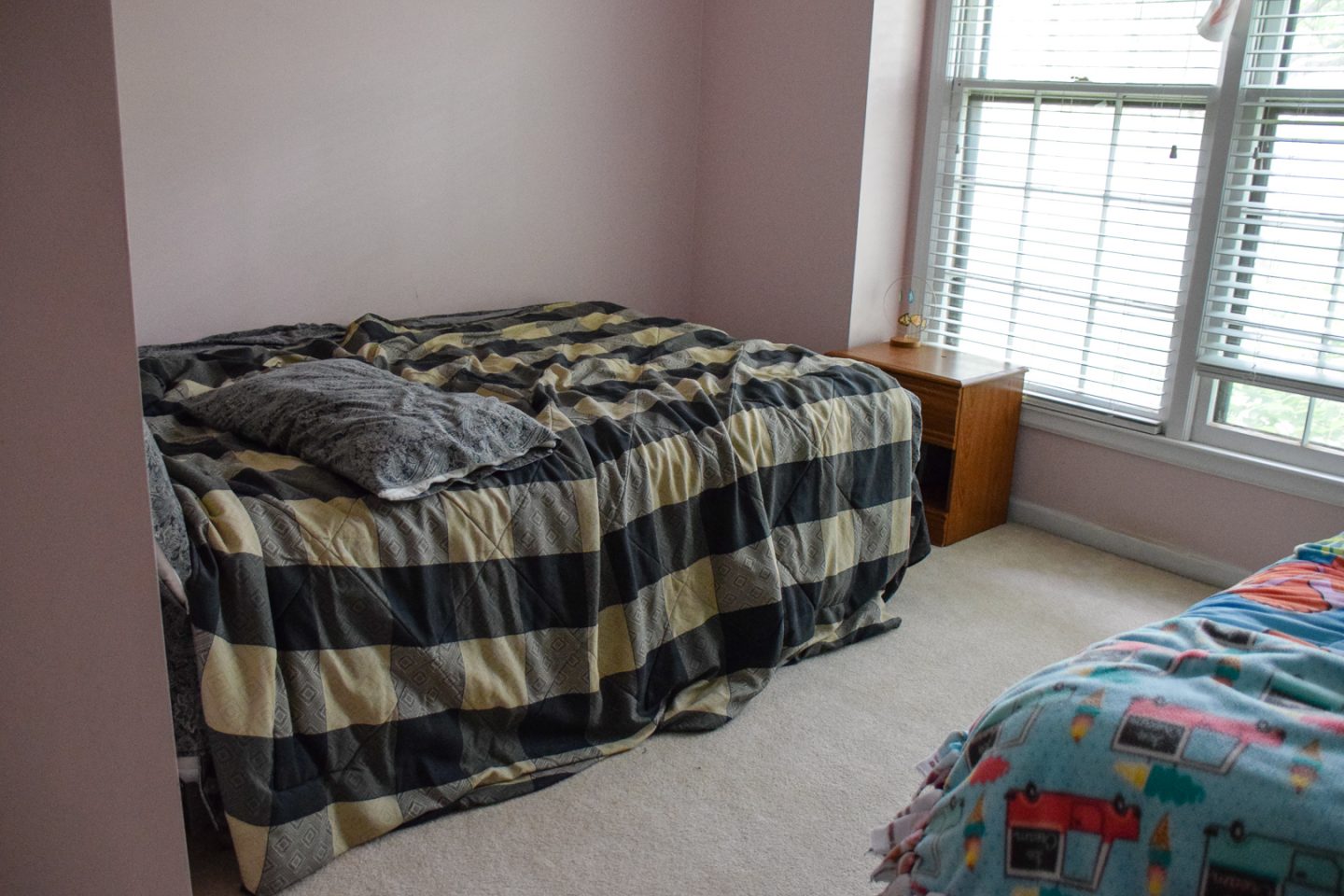 The guest room.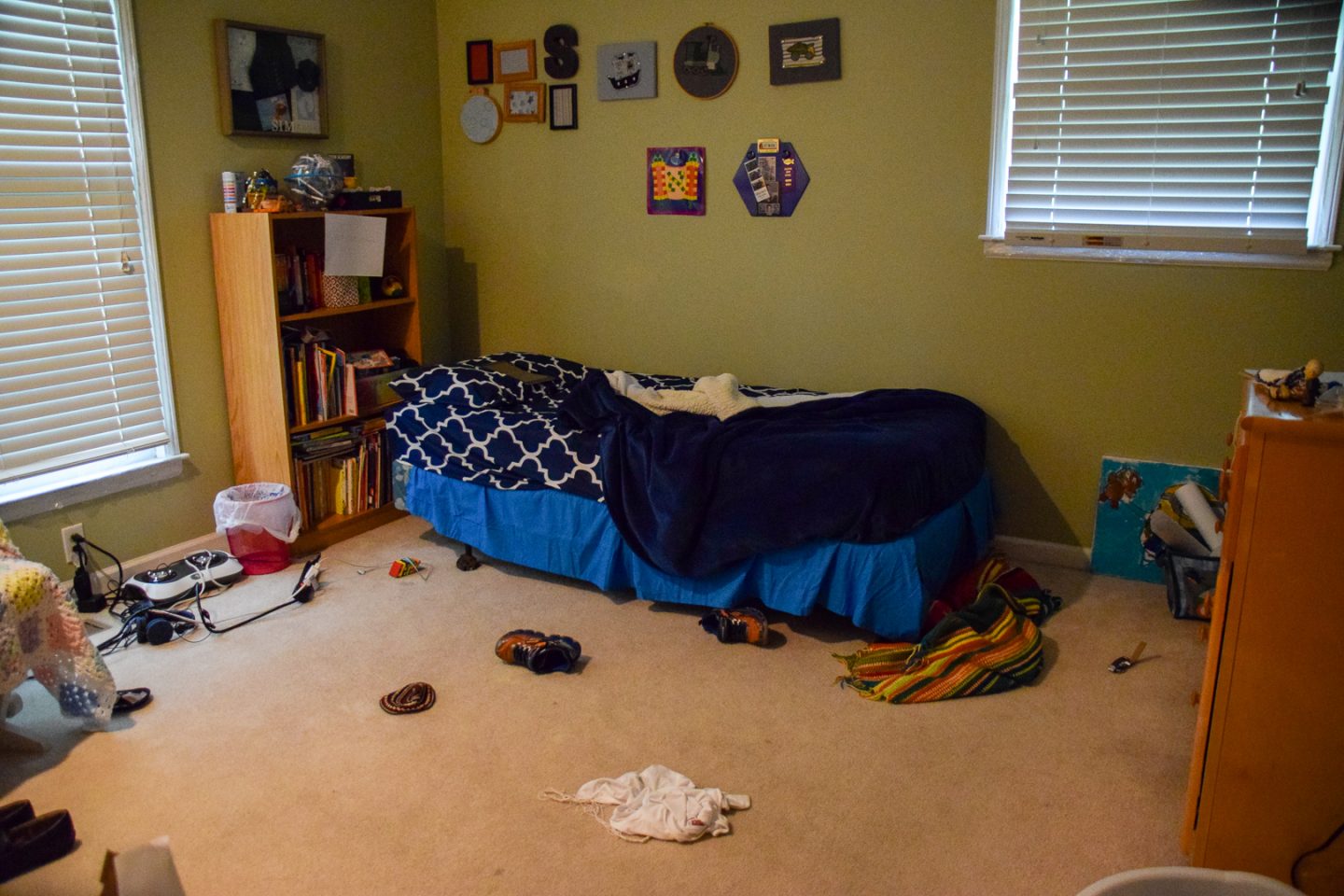 Simon's room.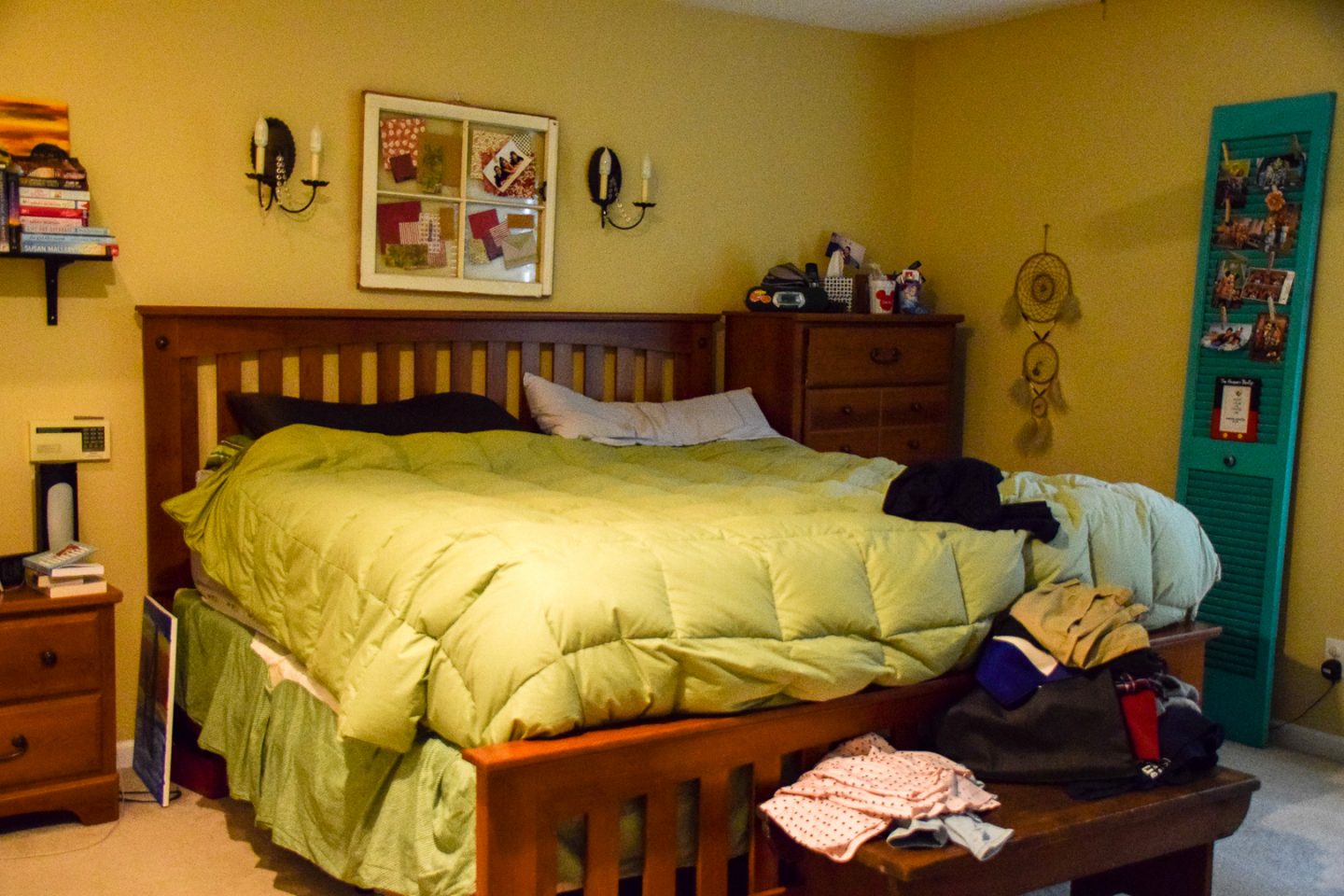 The master bedroom – my second favorite place to hang out!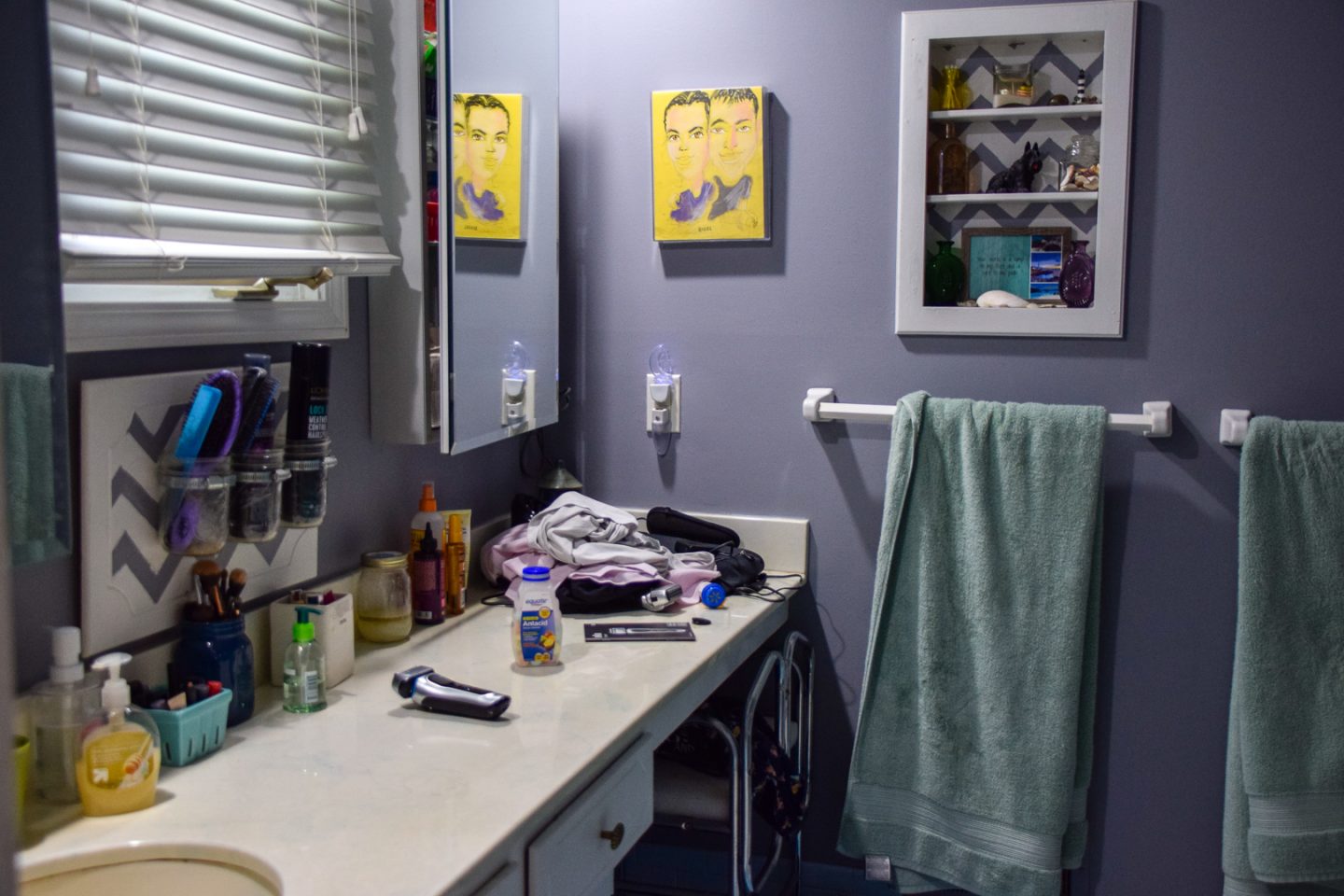 The master bathroom is on the other side of our room.
Back to the main entry, to the right are stairs leading up to where we have two more bedrooms and a bathroom – but I forgot to take a picture of the bathroom. I did post about it here!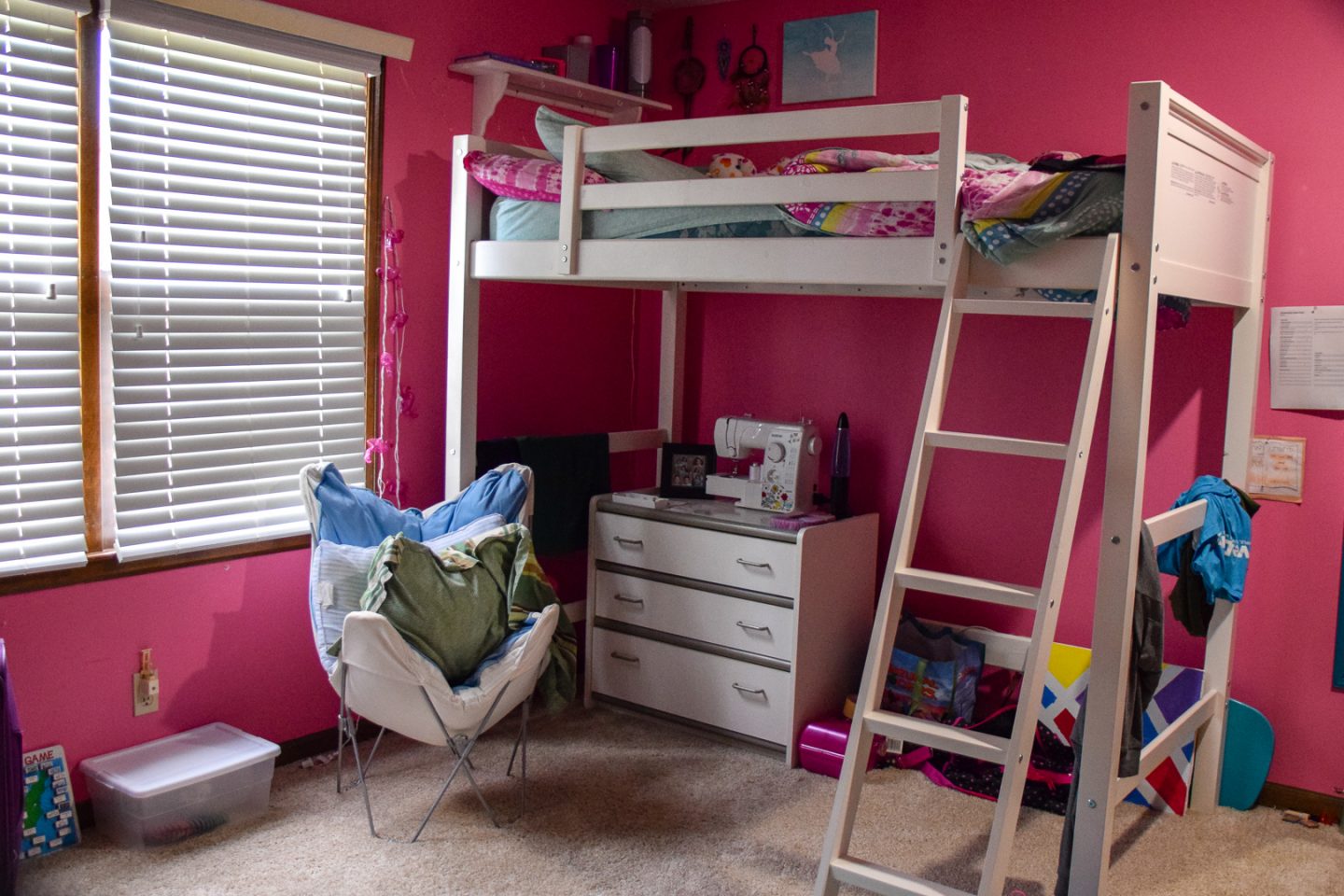 Gabbie's room.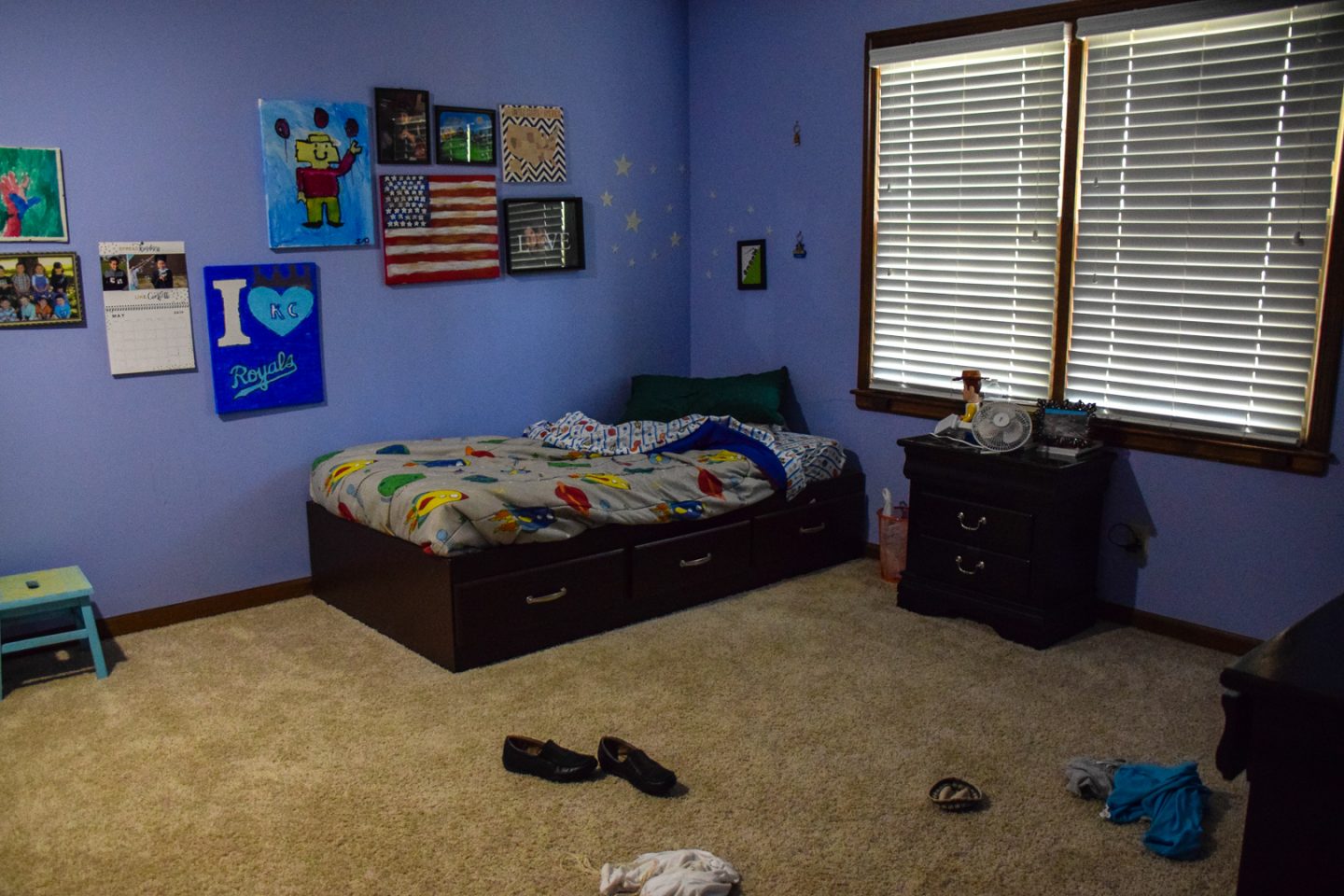 Zachary's room.
We also have a full basement which I didn't take pictures of this time!
Our house could be neater or fancier, but it's home! What's your favorite place in your home?