Spain is the ideal destination to head for any kind of holiday, it has a uniquely diverse mix of culture, history, architecture, passionate people, food and so much more. To me it is one of the best places in the world to visit. It also boasts some of the longest stretches of coastline on the Mediterranean Sea, which is definitely a plus.
The diversity of the country means that you can enjoy any kind of holiday you want there, whether it's a short break or a two week family holiday in Spain, it really doesn't matter. There is something to satisfy every kind of traveler.
Here are some cities that you absolutely must visit in Spain.
Barcelona
Barcelona is at the top of our list for one simple reason, it's an amazing place and perhaps the best city in all of Spain. Although its status as a "Spanish" city is debated due to the Catalan peoples feeling of independence from the rest of Spain, it is still an amazing city to visit.
Barcelona combines incredible architecture, nightlife, amazing food, beaches and rolling hills.
If you are visiting you should definitely visit the world renowned Segrada Familia, which is perhaps the most famous work of architect Antoni Gaudi. The spires reach high into the sky and can be seen from more or less anywhere in the city. Gaudi's other works also dot the city and are definitely worth looking at. One of my personal favourites is Parc Guell, which is like visiting a dreamland.
We already mentioned the nightlife and this is something that you should definitely take advantage of in Barcelona. There's nothing like starting dinner at around 9pm (the Spanish tend to eat later) and enjoying some mouth-watering tapas accompanied by some fresh and delicious sangria (a type of sweet wine often served with sliced citrus fruits). Then it's time to head out to enjoy the bars and clubs and enjoy the music that plays into the early hours of the morning.
Madrid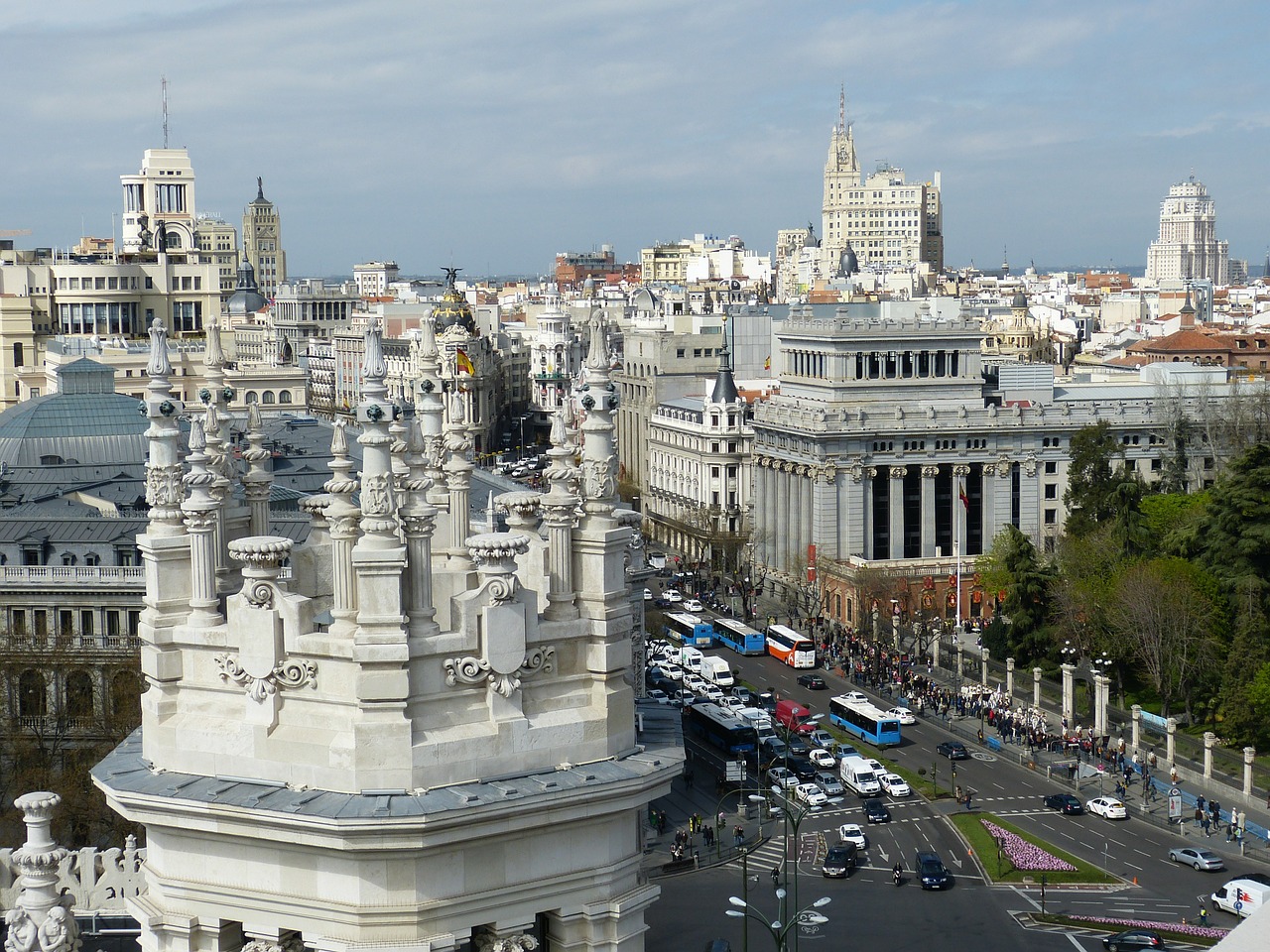 Madrid is the capital of Spain and naturally one of its most beautiful cities, it is the perfect place for a weekend break or for some slow travel.
Madrid oozes culture with great food, museums and architecture. The city has some of the most beautiful architecture that you are likely to see anywhere in Europe.
It has a wide array of museums, such as the Prado or the Thyssen-Bornemisza. The Prado is world famous and is home to many spectacular works of art dating back to the 12th Century.
The summer weather in Madrid is also especially warm, making it a great place to visit in the summer months. There's nothing quite like sitting at a street cafe sipping an iced coffee whilst watching people walk by, or wandering around the Buen Retiro Park, with its beautiful trees and fountains that allow you to escape the business of Madrid.
Seville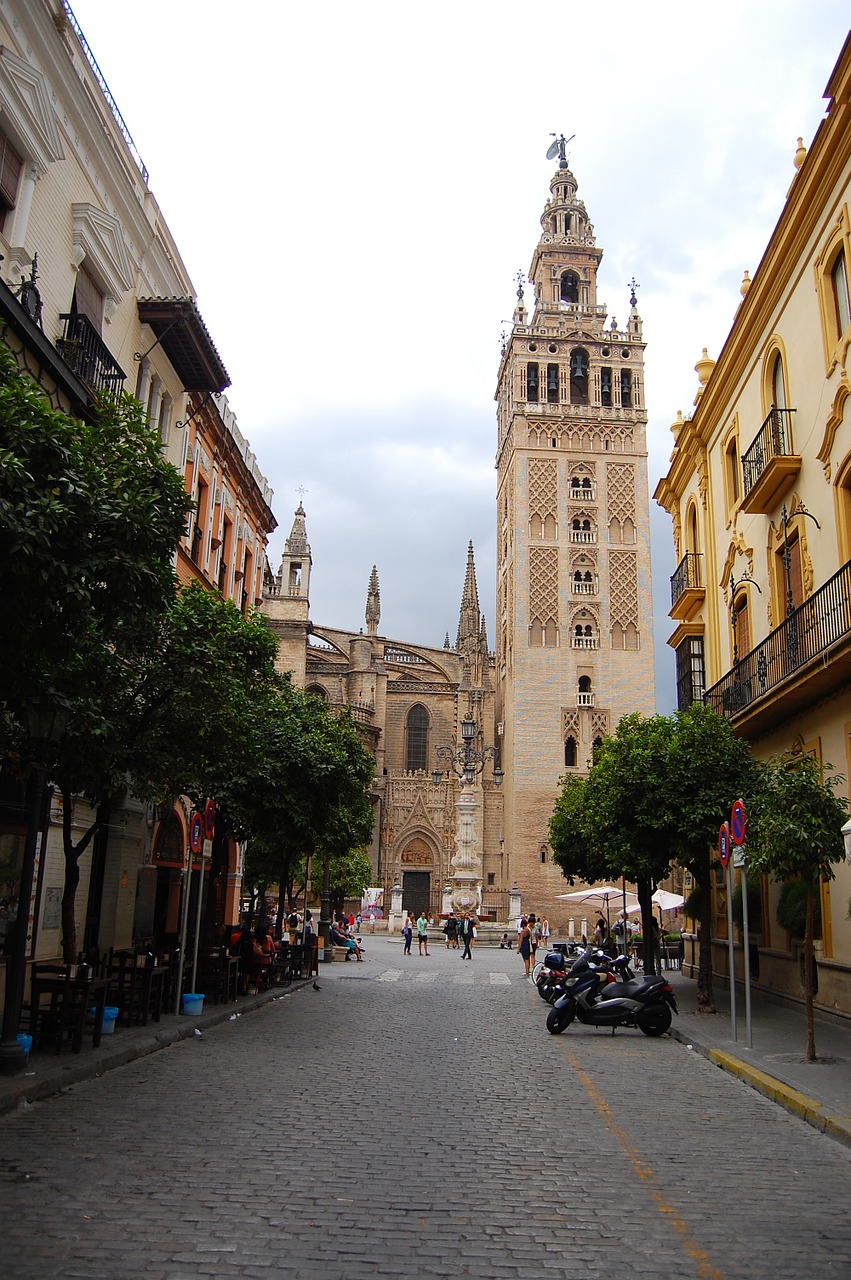 The Andalusian capital is the third largest city in all of Spain and is known all around the world for its flair, in particular for flamenco dancing.
Flamenco dancing combines colourful, flowing costumes, distinctive guitars, clapping and sudden but powerful movements that are mesmerizing. You can watch it or learn to dance in the Flamenco style, it's really something that you shouldn't miss in Seville.
The city shows signs of the past with its incredible mix of Moorish and Catholic architecture. This is particularly evident in the Seville Cathedral, which combines a Moorish minaret with a traditional Gothic style cathedral. There are many beautiful examples of this that dot the city and it is a great place to visit for anyone that loves architecture.
Another great place to visit is the Alcázar of Seville, which is the royal palace of the city. It has the amazing mixed architecture that we mentioned above as well as beautifully maintained gardens with palm trees and many places to shelter from the hot Spanish sun.
If you are looking for an entertaining and age old tradition you can watch bull fighting at the Plaza de Toros de la Maestranza. This beautiful bull ring with its distinctive white, yellow and red facade is worth visiting for the incredible architecture alone, but is even more interesting when you head inside to see an incredible display of man versus beast.
Valencia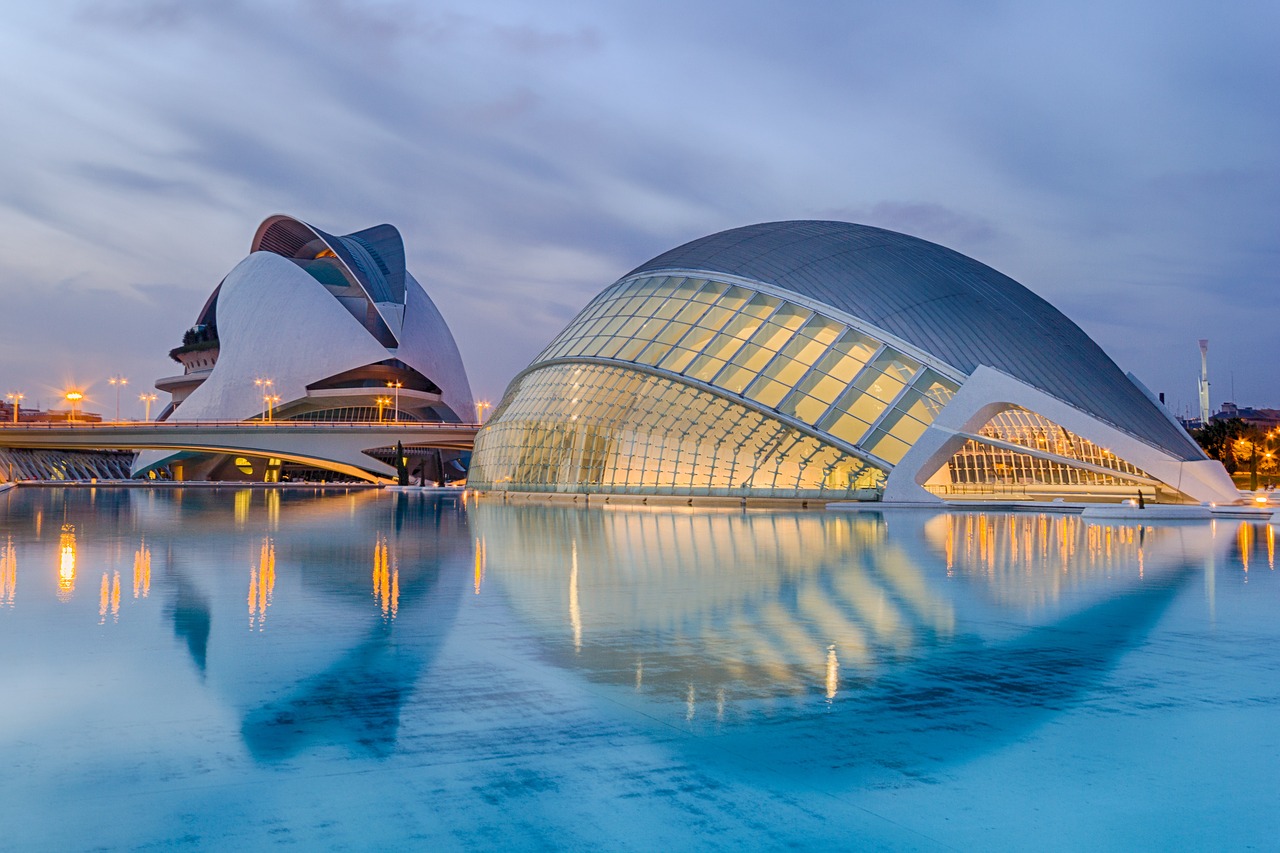 Valencia is an amazing city with it culture, science, art and great beach vibes. The city is also easy to access as it has a small international airport, so it doesn't matter where you are coming from, there is certainly a way to get there.
Let's start with the beach, it is some of the most beautiful coastline that I have ever seen on the Mediterranean. There are a number of beaches in the area and each sports the classic deep aqua water and white sands that pictures don't do justice. It's the perfect place to swim, relax on the beach or play some beach volleyball. Don't be afraid to head outside of the city a little bit in order to get to somewhere a bit more secluded, because the beaches can get quite busy in the summer months.
Valencia also has some pretty unique architecture with its eclectic mix of Art Nouveau buildings mixed in with the much older Gothic and Renaissance buildings and monuments. There are also some very interesting and futuristic buildings in the city, such as the Museu de les Ciències Príncipe Felipe (science museum), L'Oceanogràfic (aquarium) and Ciudad de las Artes y las Ciencias (art and science museum). There are also many more great examples that you can discover in the city, it's just a matter of exploring.
Bilbao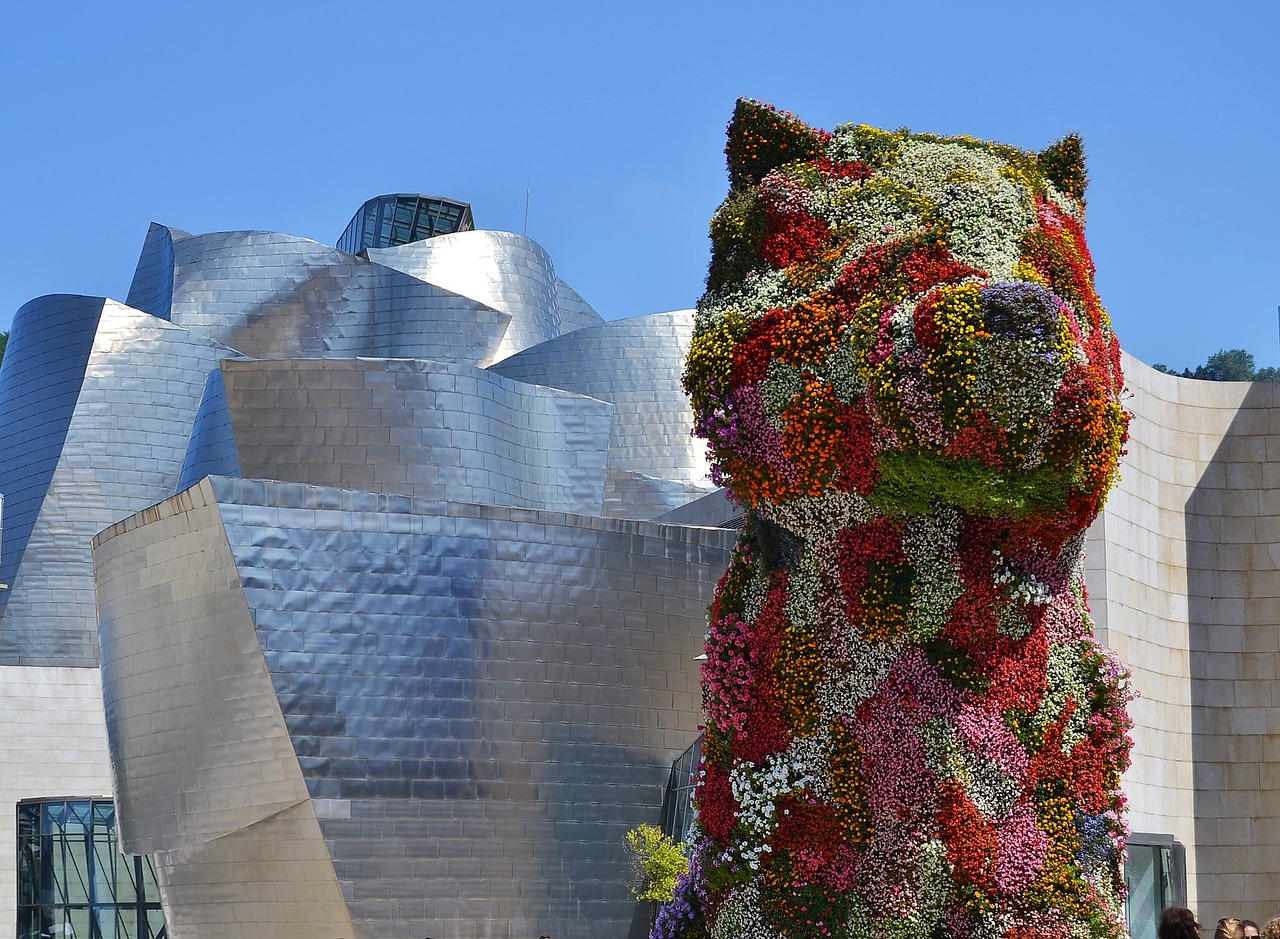 Bilbao is a small city that often does not get the kind of attention that it deserves when it comes to places to visit in Spain. It truly is worth a visit though.
Bilbao has around 350,000 people and is the capital of the Basque Country. Which is a very unique region of Spain that also has a very independent feeling to the rest of Spain. The Basque people also have their own language that is not similar to any other European language.
The Guggenheim Museum should be one of your first culture stops in the city, with its unique and sheet metal, brick-like exterior, which was designed by Frank Gehry. It is a sight to see, even if you don't want to go inside, but it is certainly recommended. Inside you can find pieces from the Solomon R Guggenheim collection and works by various contemporary artists such as Willem de Kooning, Mark Rothko and Clyfford Still. The gift shop is also a great place to find a nice souvenir.
The food is great in Bilbao too, with pintxos being the main event when it comes to Basque food. It is the Basque version of traditional Spanish tapas, but they differ in a very subtle way with pintxos usually having a toothpick and a bread base. This is a much better way to eat and there is no mess!
Whatever city you decide to visit, take every opportunity you can and enjoy the best of what Spain has to offer! Happy travels!
---
This post was written by Sam, a writer, blogger and world traveller that loves nothing more than being outdoors.