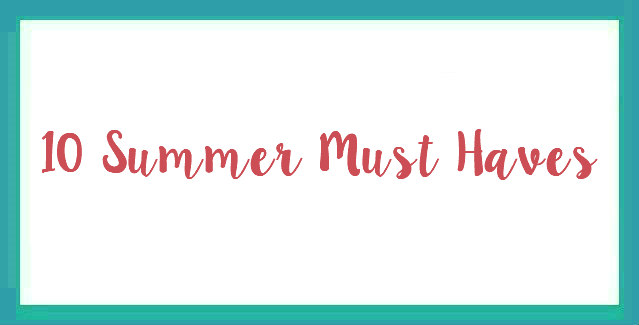 This month's theme for 10 on the 10th now hosted by Whitney at The Perfectly Imperfect Mama, is 10 Summer Must Haves. Today is the 11th, so I'm posting a day late due to being offline yesterday for the holiday of Shavuot. Summer is off to a good start here, and I don't think it will be too hard to come up with 10 Summer Must Haves to share here today!
[one]
My first summer must have is a list of plans or fun ideas. I will be sharing our list of ideas this week. We have a pretty long summer break and it helps me to have things going on to keep the kids busy!
[two]
I'm a relatively new graphic t-shirt fan, but I feel like you need some fun ones for summer!
[three]
A pair of sunglasses in your go to bag is a must. I hate when the sun is so bright that I can't see, but I am happy when I can just take out my sunglasses!
[four]
Along with the sunglasses, it's important to always have sunscreen with you!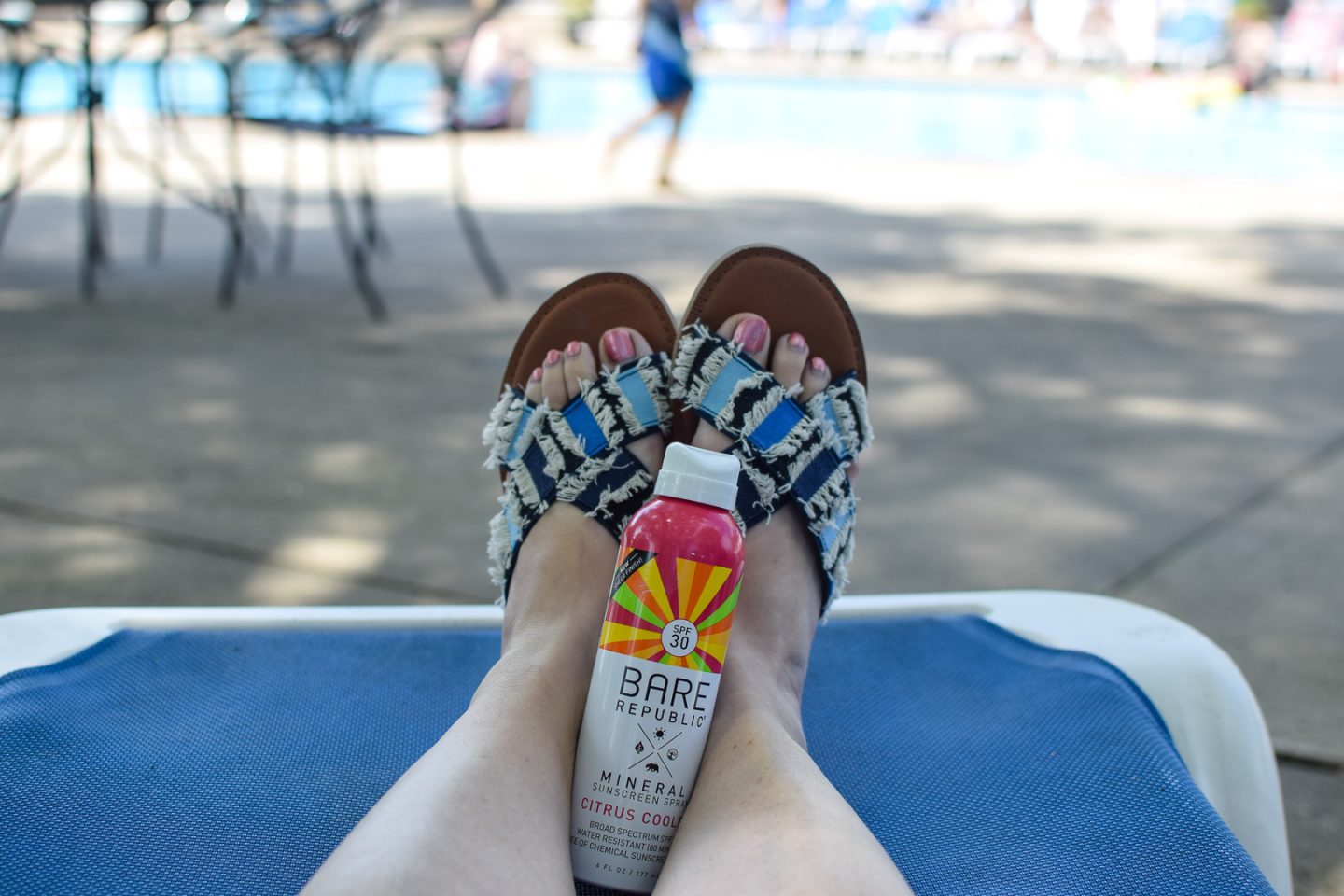 [five]
Nothing says summer like a barbecue for dinner! Hamburgers have always been my favorite. I also loved grilled chicken and steak! Summer Sundays just call for barbecues in my opinion!
[six]
I find it absolutely essential to have a place to take the kids to swim. We belong to a local pool and so far we have spent a ton of time there! Last year we made use of a friend's pool as well. It would be a dream for me to have our own backyard pool, but we don't want the responsibility.
[seven]
For myself, I'm finding that a must have is a good book to bring with us to the pool. Plus, I've been making the kids bring books along because sometimes two of them finish swimming before the other one and it's good for them to have something to do while he is still swimming!
[eight]
I'm so glad it's not that hot out yet, but last year the Cooling Towel Neck Wrap was a great find.
[nine]
I have mentioned my love of Teva flip flops a few times. They are my absolute must-have summer shoes! They are comfortable for walking and lightweight!
[ten]
Finally, make sure you have backup ideas for rainy, stormy, or super hot days. This year, our summer go to seems to be the library! The kids like to use the computers there and I can sit and read just like I can at the pool (even with more options)!
What are your summer must-haves?