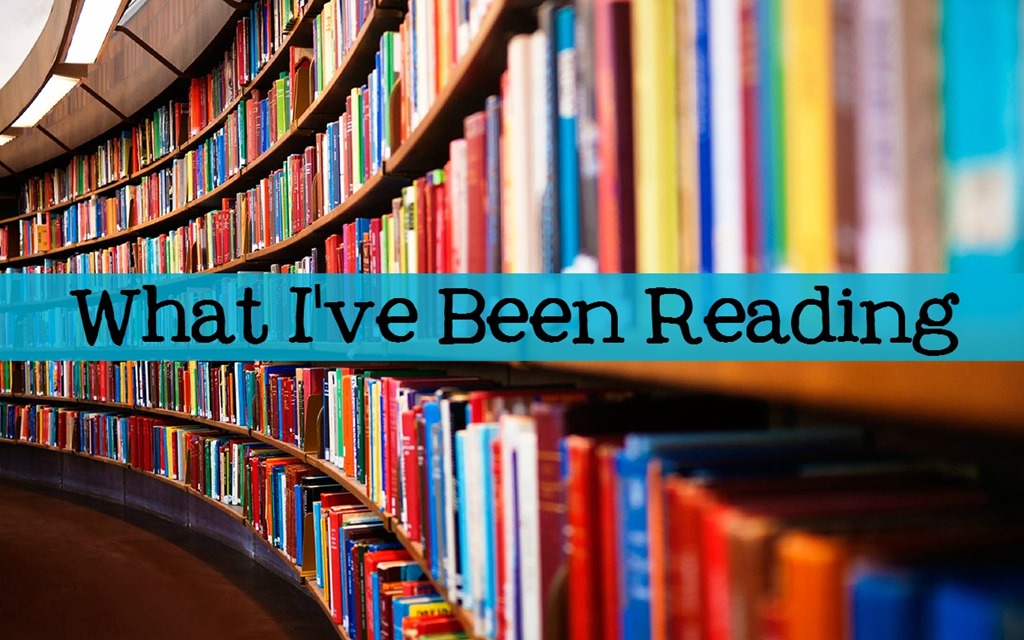 This is my 196th What I've Been Reading post. Maybe when I get to 200 I'll do a giveaway! This month, I've been working on catching up with the books I've received in exchange for reviews. It hasn't been a full month since my last review post, but this time I only have 4 to share. I will also have an additional post next week about another I'm currently reading.
Title: The Things We Cannot Say
Author: Kelly Rimmer
Genre: Historical Fiction
Publisher: Graydon House, 3/19/19
Source: Harlequin Publicity Team
My Rating: 5 Stars
I received a copy of The Things We Cannot Say by Kelly Rimmer from Harlequin Publishers. In fact, I received two copies, so Dave and I read this at the same time. We both really liked it. Whenever I read historical fiction that takes place during World War 2, I am impressed that there are new things to learn about that time period and new ways to write about it. This book is unique because it partially takes place in the present in Florida, as well as in the past in Poland.
"In 1942, Europe remains in the relentless grip of war. Just beyond the tents of the Russian refugee camp she calls home, a young woman speaks her wedding vows. It's a decision that will alter her destiny…and it's a lie that will remain buried until the next century. Since she was nine years old, Alina Dziak knew she would marry her best friend, Tomasz. Now fifteen and engaged, Alina is unconcerned by reports of Nazi soldiers at the Polish border, believing her neighbors that they pose no real threat, and dreams instead of the day Tomasz returns from college in Warsaw so they can be married. But little by little, injustice by brutal injustice, the Nazi occupation takes hold, and Alina's tiny rural village, its families, are divided by fear and hate. Then, as the fabric of their lives is slowly picked apart, Tomasz disappears. Where Alina used to measure time between visits from her beloved, now she measures the spaces between hope and despair, waiting for word from Tomasz and avoiding the attentions of the soldiers who patrol her parents' farm. But for now, even deafening silence is preferable to grief."
The book description doesn't mention the other part of the book – a mom raising two kids, one of whom has autism, deals with her own mother, her busy husband, and her grandmother, who is in the hospital after a stroke and seemingly unable to communicate. We can guess that the two stories are connected, but we are left to wonder how until towards the end of the book. I loved the characters from both story lines and found the book touching and moving.
This is one of the best Holocaust related fiction books that I've read and I highly recommend it.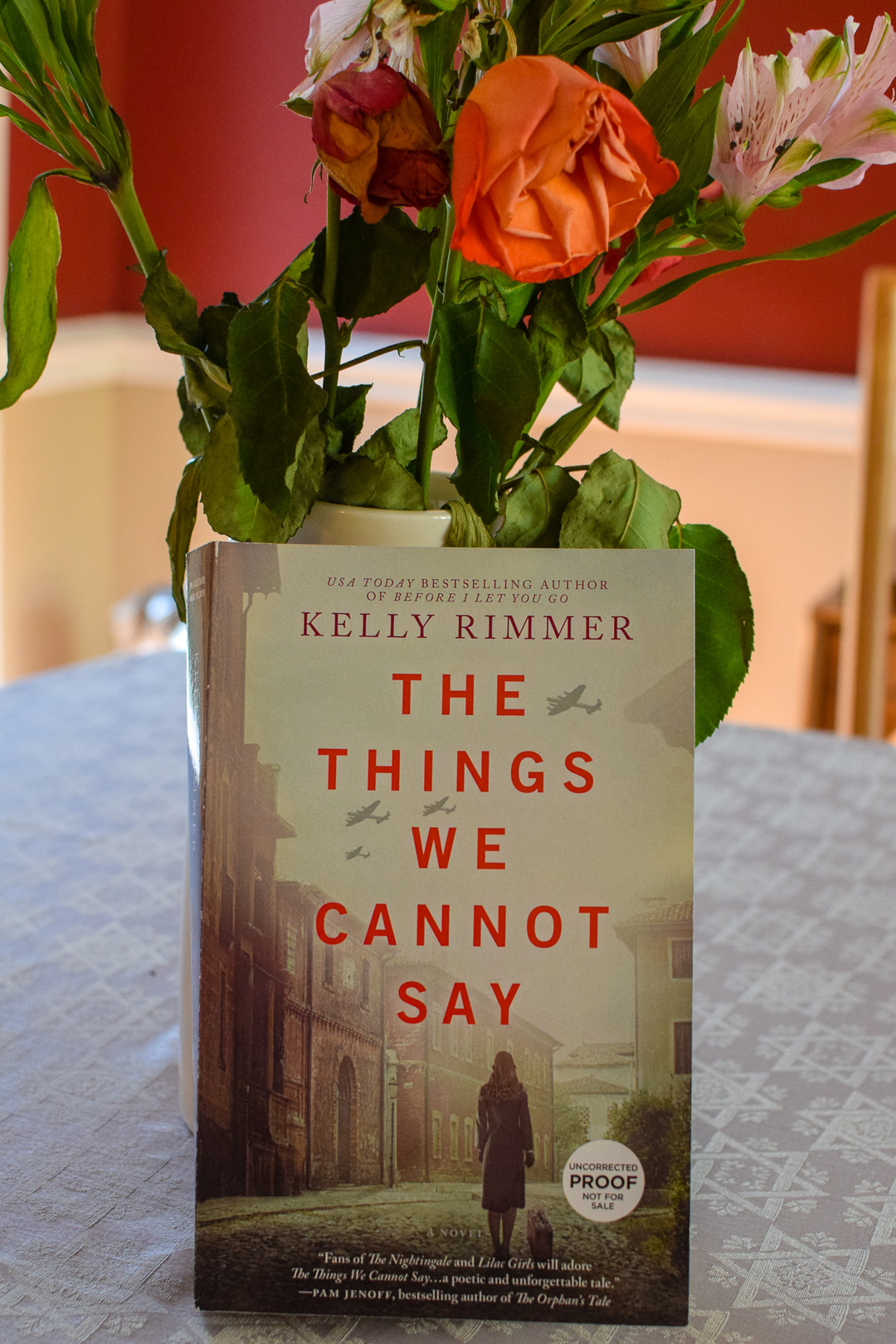 ---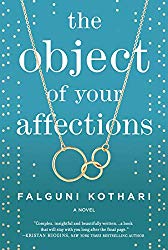 Title: The Object of Your Affections
Author: Falguni Kothari
Genre: Fiction
Publisher: Graydon House, 2/19/19
Source: Harlequin Publicity Team
My Rating: 2 Stars
Next, I read The Object of Your Affections by Falguni Kothari. This one was sent to me by Harlequin Publishers in February, but I hadn't had a chance to read it yet. Actually, I started it, but had to put it aside when I ended up with a bunch of library books to read. I had read a previous book by Kothari and it seems that she likes to write about couples and their best friends.
"Paris Kahn Fraser has it all—a successful career as an assistant district attorney, a beautiful home in New York City, and a handsome, passionate husband who chose her over having a family of his own. Neal's dream of fatherhood might have been the only shadow in their otherwise happy life…until Paris's best friend comes to town. Naira Dalmia never thought she'd be a widow before thirty. Left reeling in the aftermath of her husband's death, all she wants is to start over. She trades Mumbai for New York, and rigid family expectations for the open acceptance of her best friend. After all, there isn't anything she and Paris wouldn't do for each other. But when Paris asks Naira to be their surrogate, they'll learn if their friendship has what it takes to defy society, their families and even their own biology as these two best friends embark on a journey that will change their lives forever."
I didn't love this book and considered not finishing it, but I feel I make a commitment to review the books that Harlequin sends me as well as posting about them on Instagram! I didn't relate to Paris at all and I felt that if we were meant to understand her feelings about not having children, we should have seen more about the way she was treated as a child. I felt that her past was merely touched upon.
I have read other books about women who are surrogates for their friends and I feel this one was not as well done.
---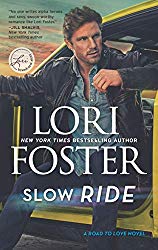 Title: Slow Ride
Author: Lori Foster
Genre: Romance
Publisher: HQN Books, 2/12/19
Source: Harlequin Publicity Team
My Rating: 3 Stars
Next up was Slow Ride by Lori Foster. Did you know this is a very popular title for a romance? In this case, it refers to the career of the main character, who works for a courier service. Like his brother Brodie in the first Road To Love book, Jack is hired by Ronnie's employers to help her make pick ups of their collectables, and he very quickly falls in love.
"Ronnie Ashford needs a distraction. In the morning, she has to offer arrogant, conventional Jack Crews a job and convince him not to take it. She doesn't need anyone's help, thank you very much. But tonight is all about the tall, sexy stranger who just walked in the bar—and all the delicious trouble they could get into together. Too bad just as things are heating up between them, he whispers the three little words that destroy everything: 'I'm Jack Crews.' Jack is determined to connect with fiery Ronnie—in bed and out of it—but her terms are clear. If he takes the job, helping her acquire prized artifacts for her mysterious bosses, anything between them is strictly off-limits. Somehow he has to convince a woman who's never felt like she belonged that she's found her place—with him. And with the danger sparking hotter than the fire between them, it's going to be one unforgettable trip…"
I found this second book quicker to get into than the first in the series (Driven to Distraction). It has a very similar plot line in that both books feature the characters having to pick up strange collectibles and dealing with danger along the way. I like that these books are suspenseful as well as romantic. I have been in the mood to read more general fiction than romances lately, which isn't good because I have another romance on my shelf that I haven't read yet!
If you do enjoy romances though, this one is enjoyable enough!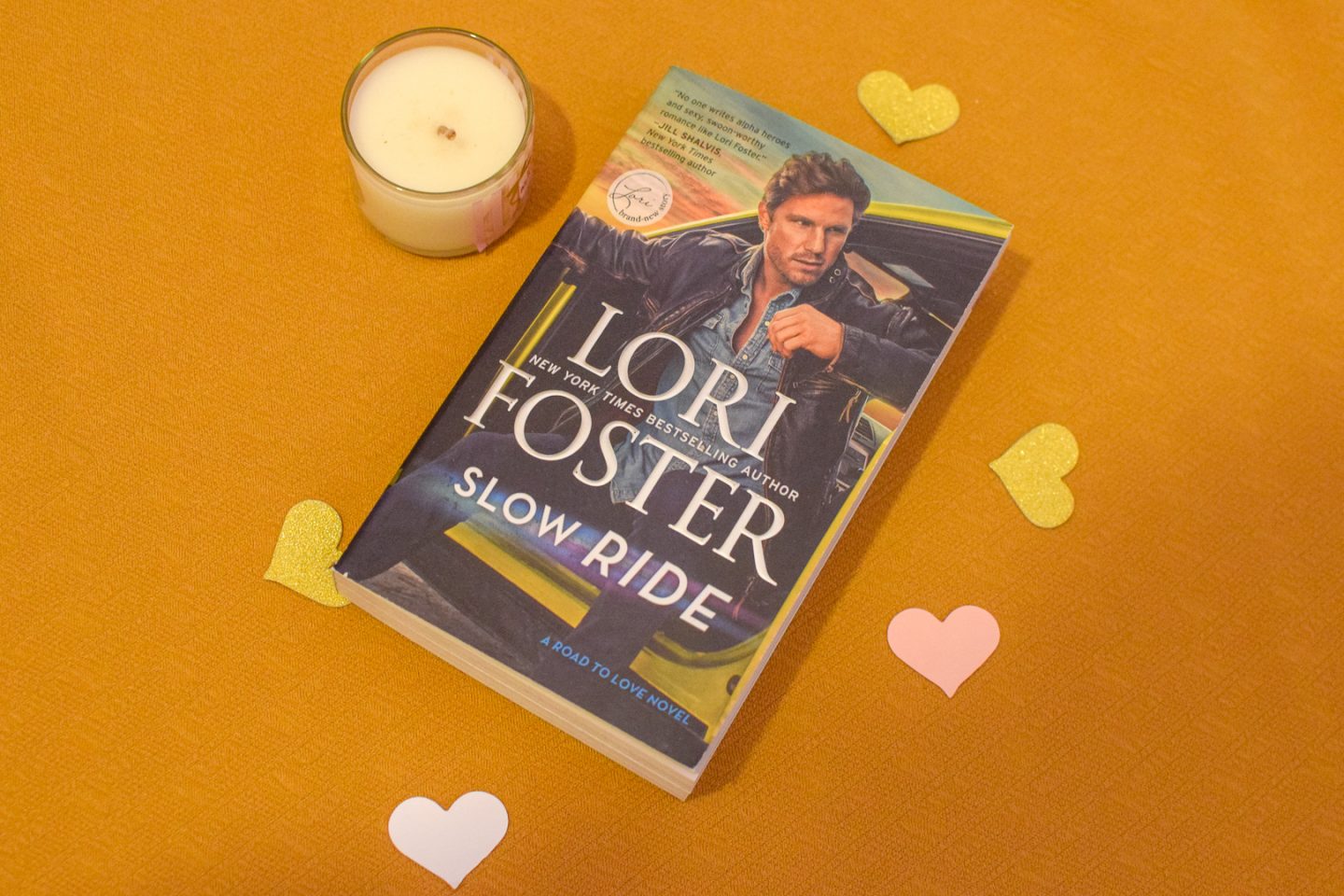 ---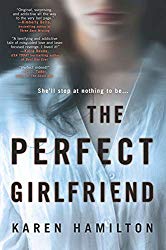 Title: The Perfect Girlfriend
Author: Karen Hamilton
Genre: Psychological Thriller
Publisher: Graydon House, 3/26/19
Source: Harlequin Publicity Team
My Rating: 4 Stars
Finally, I read The Perfect Girlfriend by Karen Hamilton. This book did address the reasons that the main character has issues, which I appreciated! This book kept making me say oh my at each crazy thing that happened and I loved the suspense of it!
"Juliette loves Nate. She will follow him anywhere. She's even become a flight attendant for his airline, so she can keep a closer eye on him. They are meant to be. The fact that Nate broke up with her six months ago means nothing. Because Juliette has a plan to win him back. She is the perfect girlfriend. And she'll make sure no one stops her from getting exactly what she wants. True love hurts, but Juliette knows it's worth all the pain…"
I really liked this one. Juliette's obsessiveness was amusing and the reader feels badly for Nate. The fact that Juliette is a flight attendant is also interesting to read about. This is definitely a good pick for fans of psychological thrillers!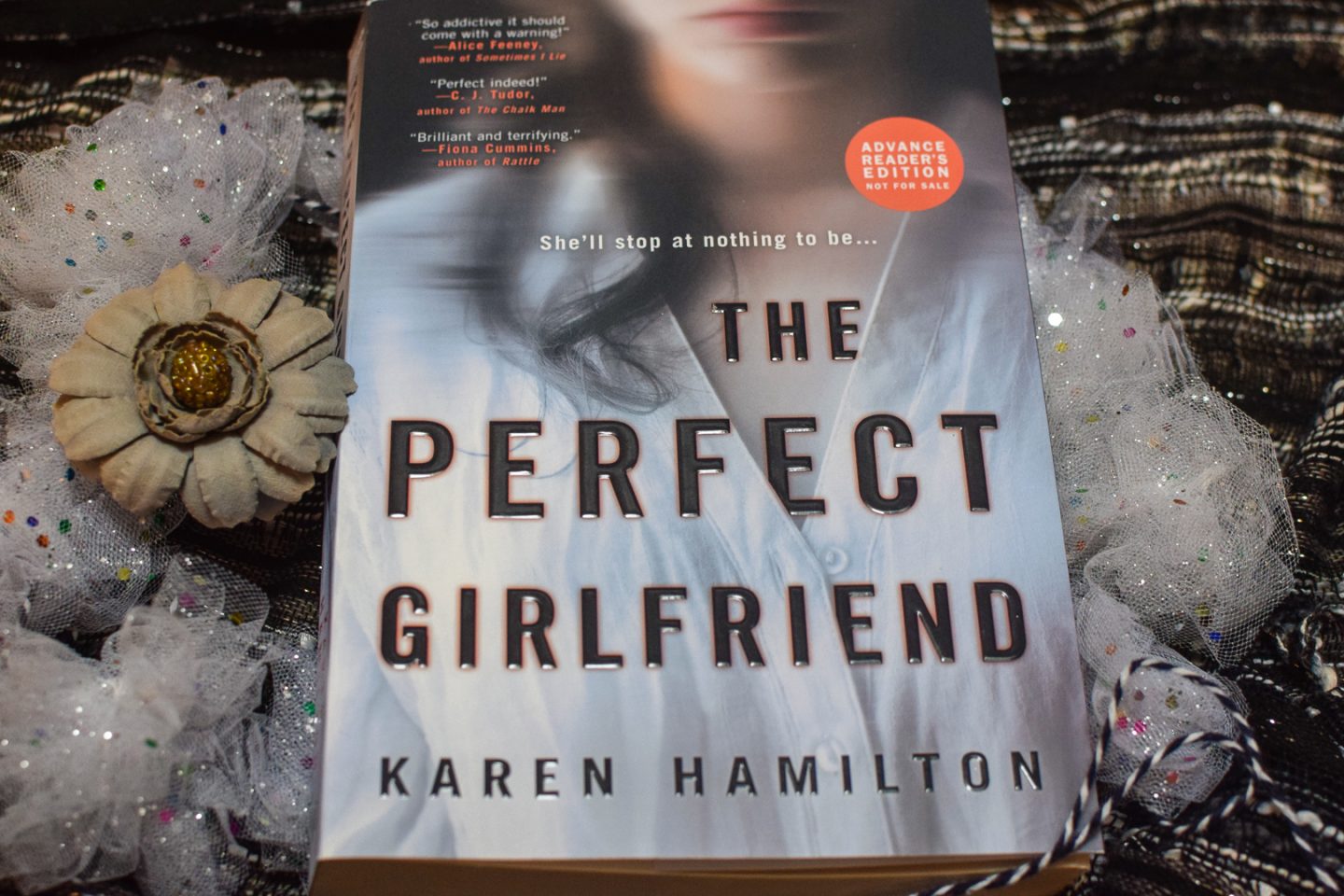 I still have more books on my shelf of books sent to me by Harlequin, so I will certainly be reviewing more of them next time!
What have you been reading lately?