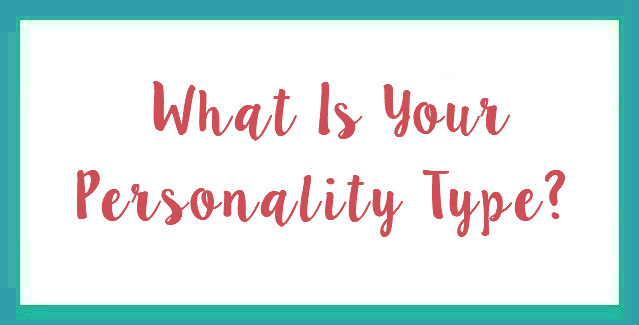 Since I started listening to podcasts, I have heard so much about personality types, mainly the Enneagram test. Both the Sorta Awesome Podcast and the Mom Hour Podcast often reference their Enneagram types, which of course made me curious enough to seek out and discover my own personality type.
My Meyers-Briggs Type

[source]
You have probably heard of the Meyers-Briggs Personality Test. That's the one that breaks down your personality into extroversion vs introversion, sensing vs intuition, thinking vs feeling, and judging vs perceiving. By taking the test, you are sorted into one of 16 different personality types, depending on your dominant personality traits. I can never remember my type (besides that I'm an introvert), so for the purposes of this blog post, I took the test again. My result was ISFJ-T, the Defender. According to the site, this means that I am sensitive, analytical, reserved, and receptive to change and new ideas. Strengths include being supportive, reliable, patient, observant, imaginative, enthusiastic, loyal, hard-working, and with good practical skills. Weaknesses include being humble and shy, taking things personally, repressing feelings, and being too altruistic.
My Enneagram Type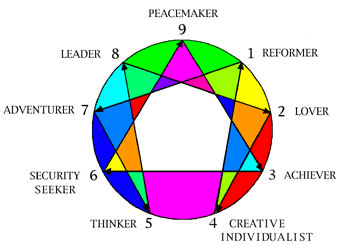 [source]
Similar to the Meyers-Briggs but with only nine types rather than 16, is the Enneagram Test. I took this test as well and it determined that I am a type 6, the Loyalist, or maybe a type 4, the Individualist. Type 6 is the committed, security-oriented type: engaging, responsible, anxious, and suspicious and Type 4 is the sensitive, withdrawn type: expressive, dramatic, self-absorbed, and temperamental.
What Does This All Mean?
Now that I know my personality types, the question remains about what to learn from them. The Mom Hour Podcast episode 203 spoke about knowing yourself as a mom – for example, if you are an introvert, how do you cope with the constant noise of having children? And this link discusses how each Enneagram type can build healthy habits. You can also apply these personality types to discover what sort of career might be right for you or how to thrive at your career based on your personality type. There is even a series written about the Enneagram and Blogging.
So what I want to know is what is your personality type? Is this something you knew already or did you have to take a test to find out? Do you consider your results to be accurate? Let's discuss!