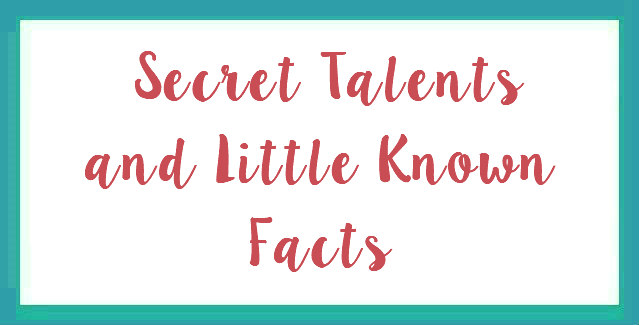 This month's topic for the Share Your 2019 Link Up is share your secret talents, what you are passionate about, and things people may not know about you. This may be a difficult topic, but I'll do my best!
Secret Talents
Last year I wrote a post about 10 things I'm good at. I also mentioned the things I'm not good at and one of them was drinking enough water – well now I've gotten so much better at that! As far as secret talents…here are a few.
1. I'm a dog breed expert. If we see a dog I can usually guess its breed. Otherwise, I'll probably ask and add it to my mental index!
2. I can sing the soundtrack to Rent by heart. Not in tune. But still.
3. If I set an alarm clock, I can wake up the minute before it goes off.
4. I'm good at researching things on the internet.
5. I'm good at making impulse purchases and regretting them later. That's a talent, right?
Passions
One of the ideas I got about building my blog and Instagram was to choose 5 things that describe me and posting about those things. I do have more than 5 passions, but if I focus on 5, they are:
1. Travel
2. Local fun
3. Books / Reading
4. Photography
5. My kids!
Things You May Not Know About Me
I'm pretty sure I've shared everything about me already! But I will give it a try.
1. After I was married but before I had kids, I did Tae Kwon Do. My proudest achievement was breaking a board.
2. As a teenager, I wrote to pen pals. This was before the internet and blogging. I guess I've always liked sharing with strangers!
3. I am easily annoyed. Lately we've been having people come to the house to look at a problem we're having with water coming into the basement. And they always park in the driveway, blocking me in. I go in and out a lot and really, if you're coming to my house, there is no reason not to park in the street!
4. I have a degree in social work and I used to work with foster children.
5. I only have three first cousins, but I have 3 nieces, 8 nephews, 4 great nieces, and 1 great nephew!
Did you learn anything new about me from this post? Now tell me something I don't know about you!