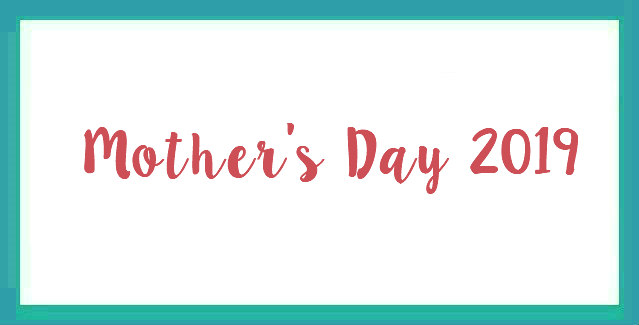 Today I want to recap my Mother's Day, which included a dance competition and a farm tour, as well as share my answers to Laura's monthly three things questions and Tanya's Sunshine Blogger Award questions that she posted for me on Monday!
Mother's Day Weekend started on Friday, when I found Simon's school project for Mother's Day in his bag.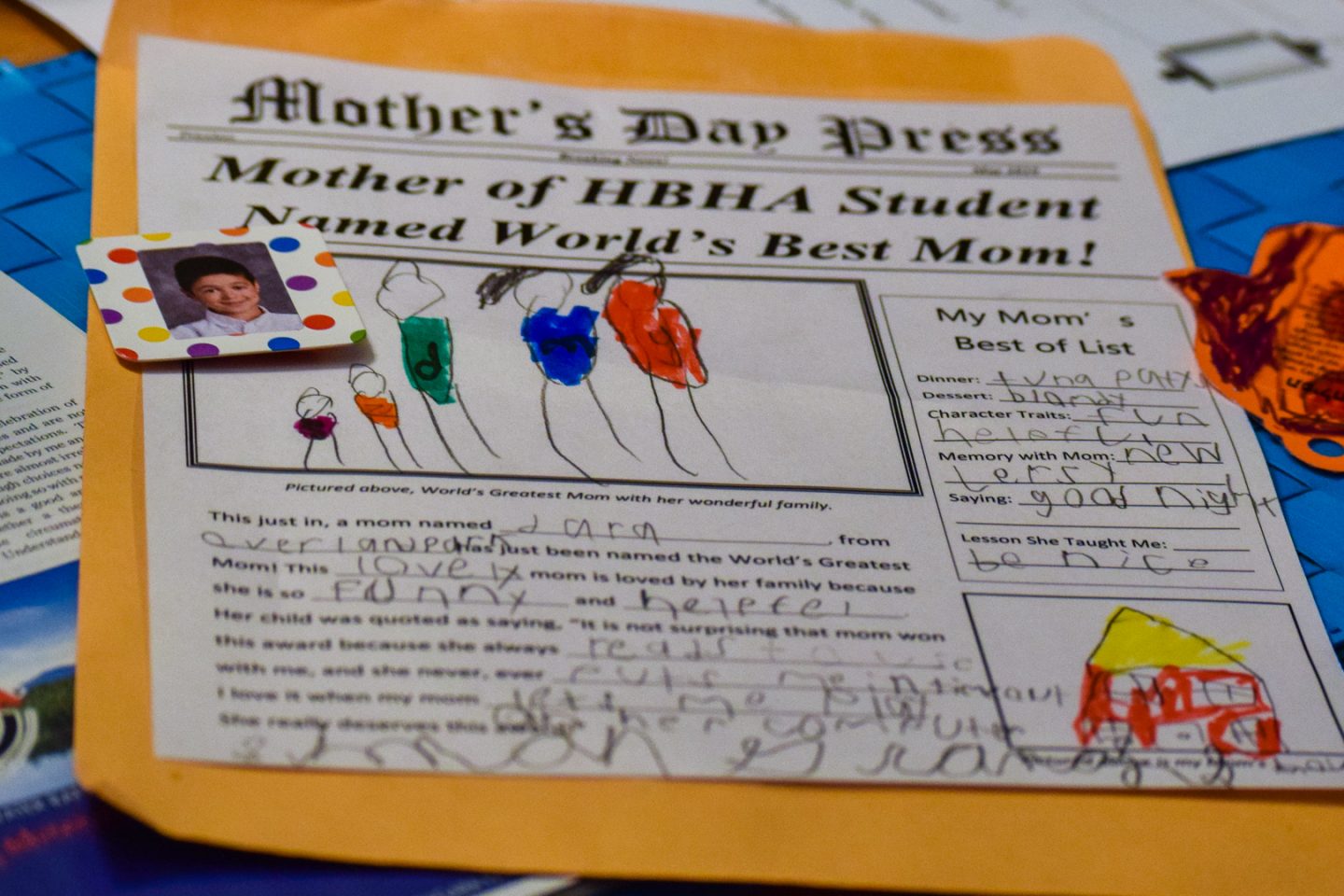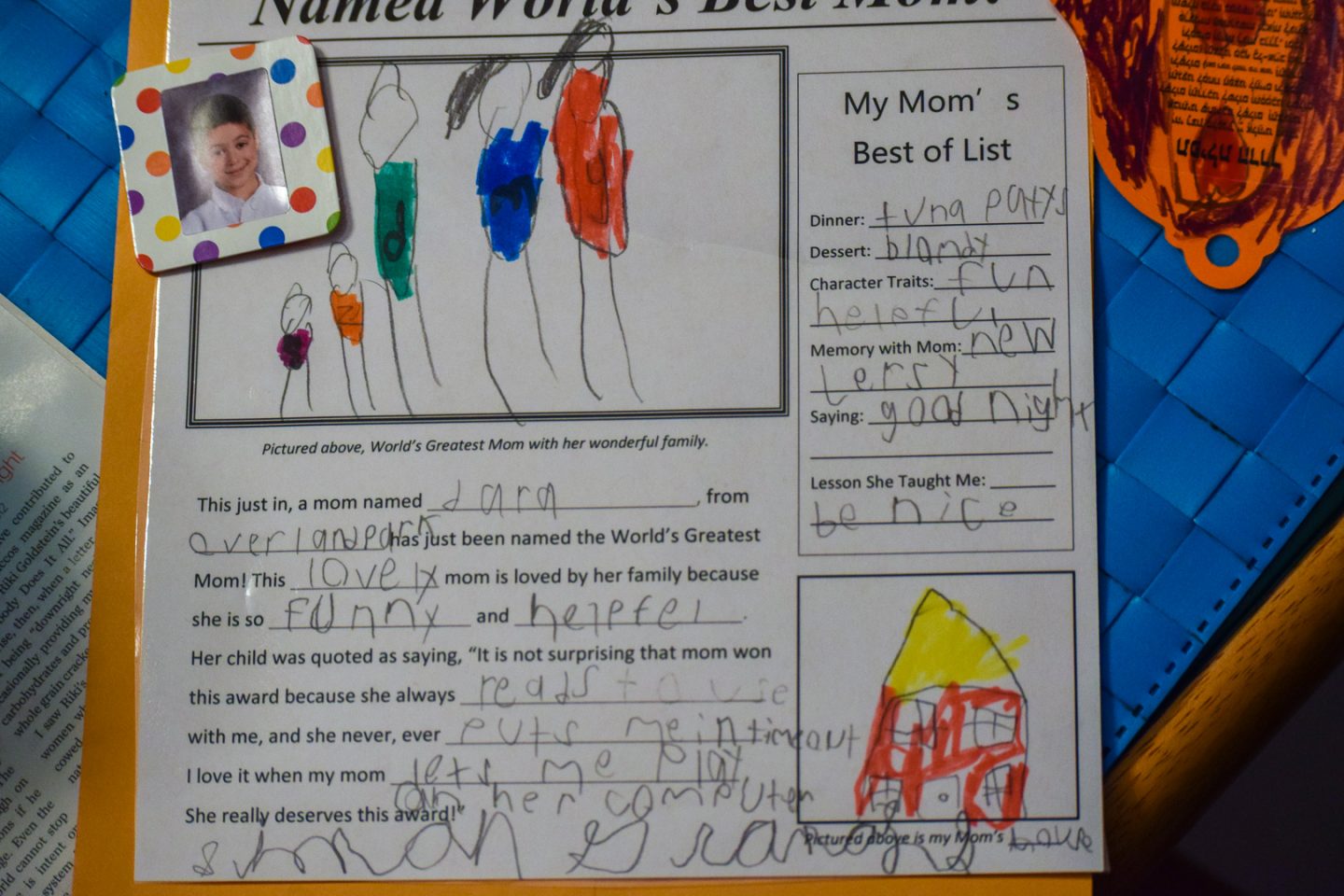 I love that he said I taught him to be nice! I just realized he said I'm helpful twice, I must really be helpful!
On Mother's Day morning, I took Gabbie to her last dance competition for the season. She performed two solos – one of which she choreographed herself – and her duet with her friend. All of the dances were great but her tap solo placed 3rd in her category! I was so proud of her! I don't have the competition's official photos yet, although I'll be getting them, but these are a few from awards.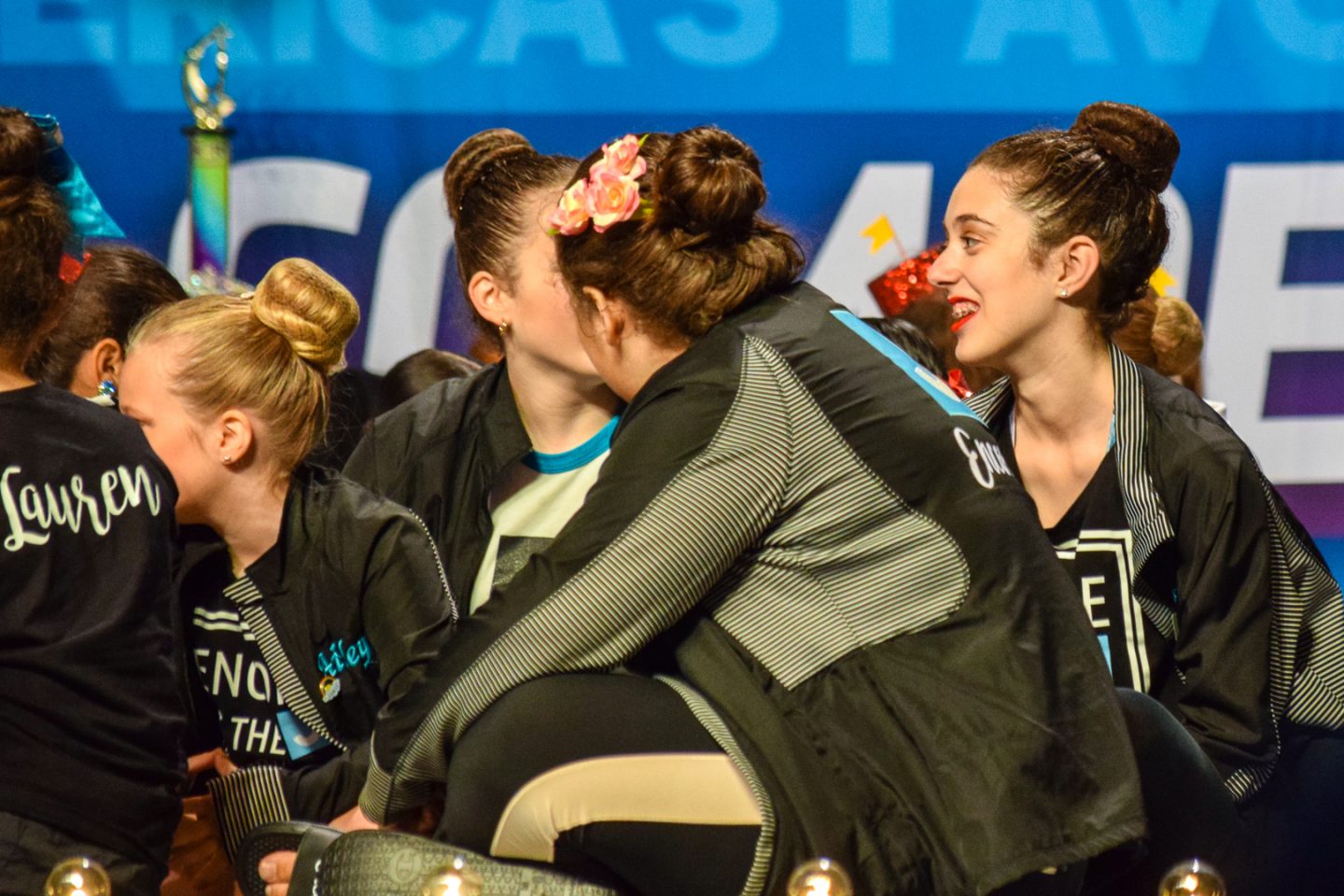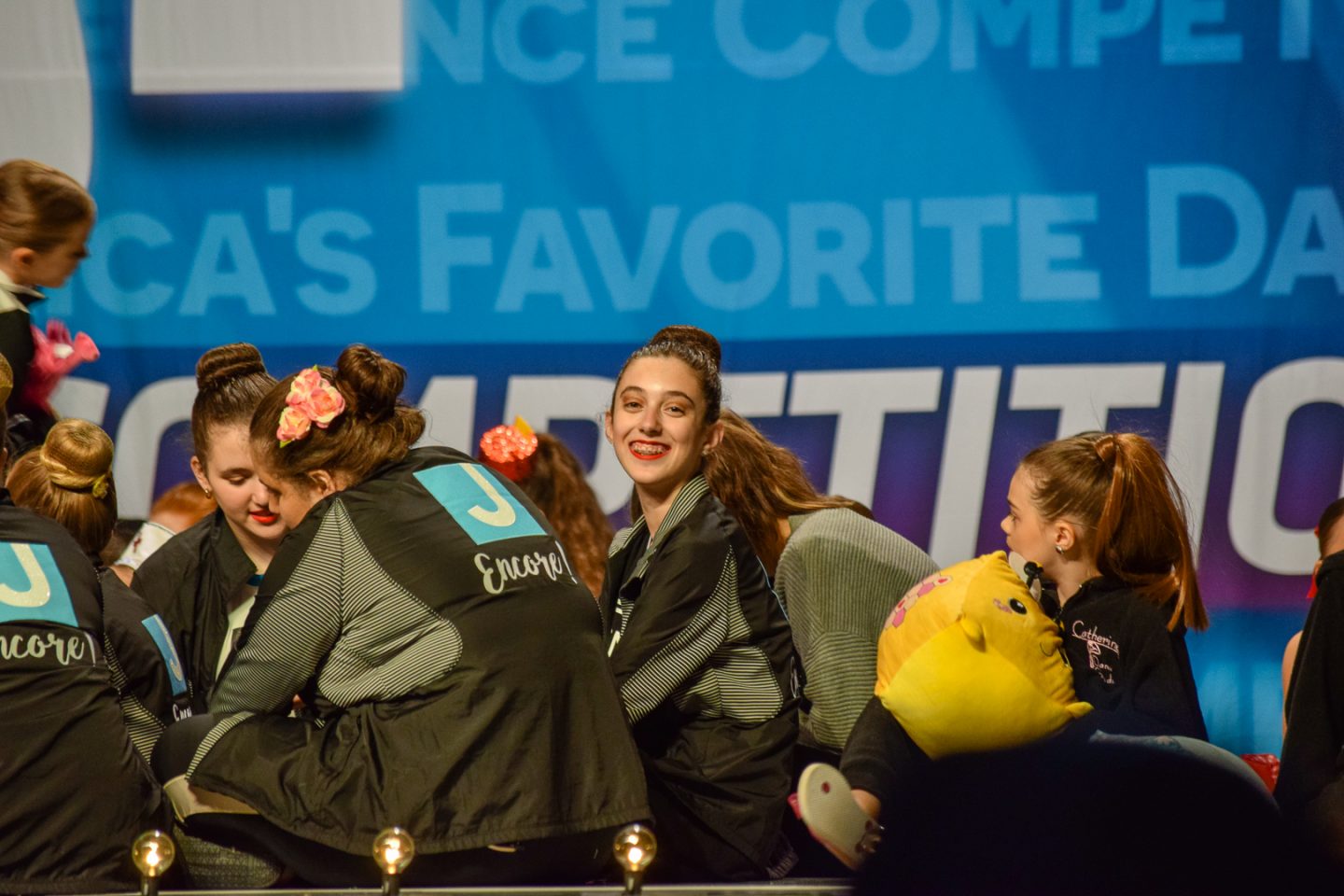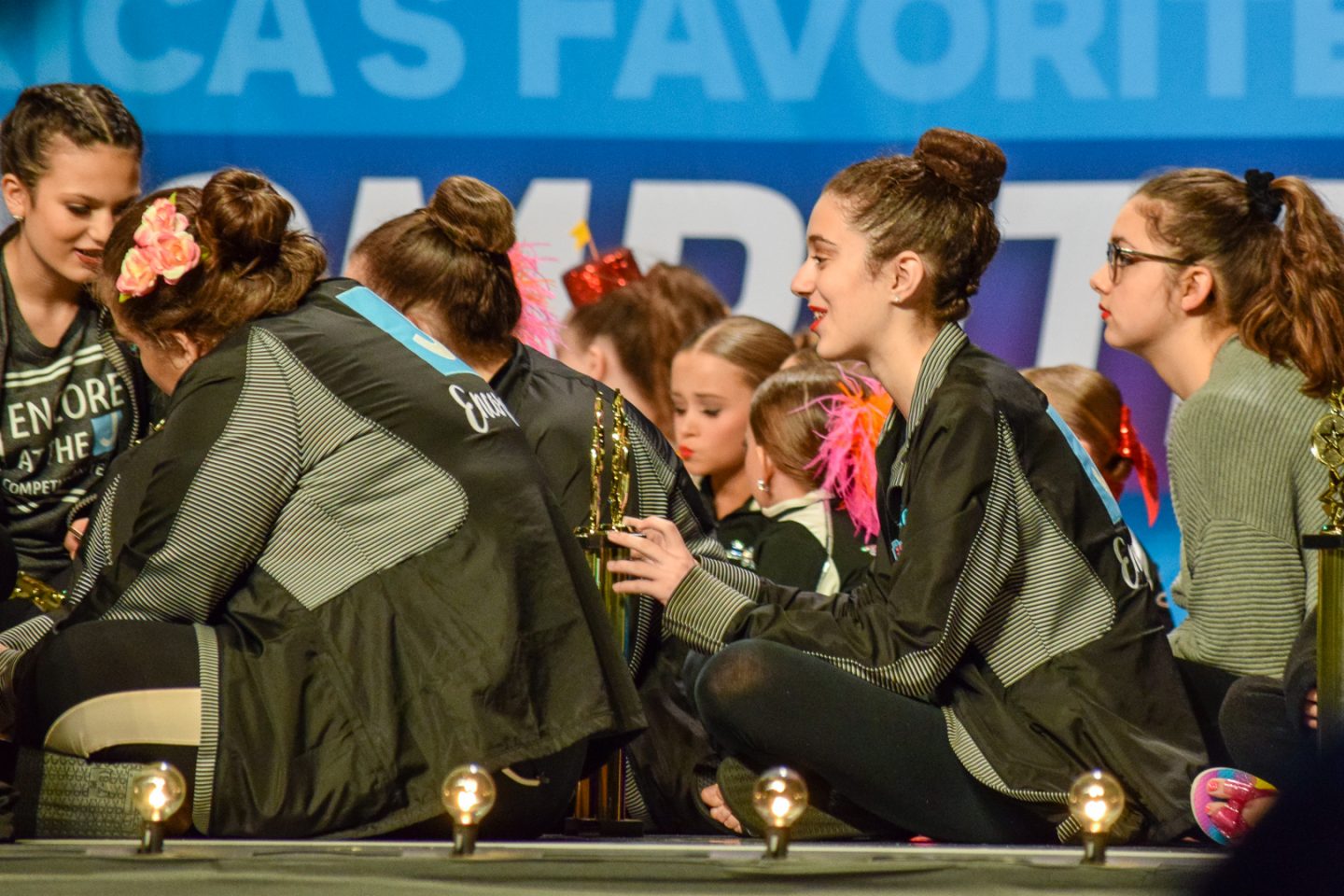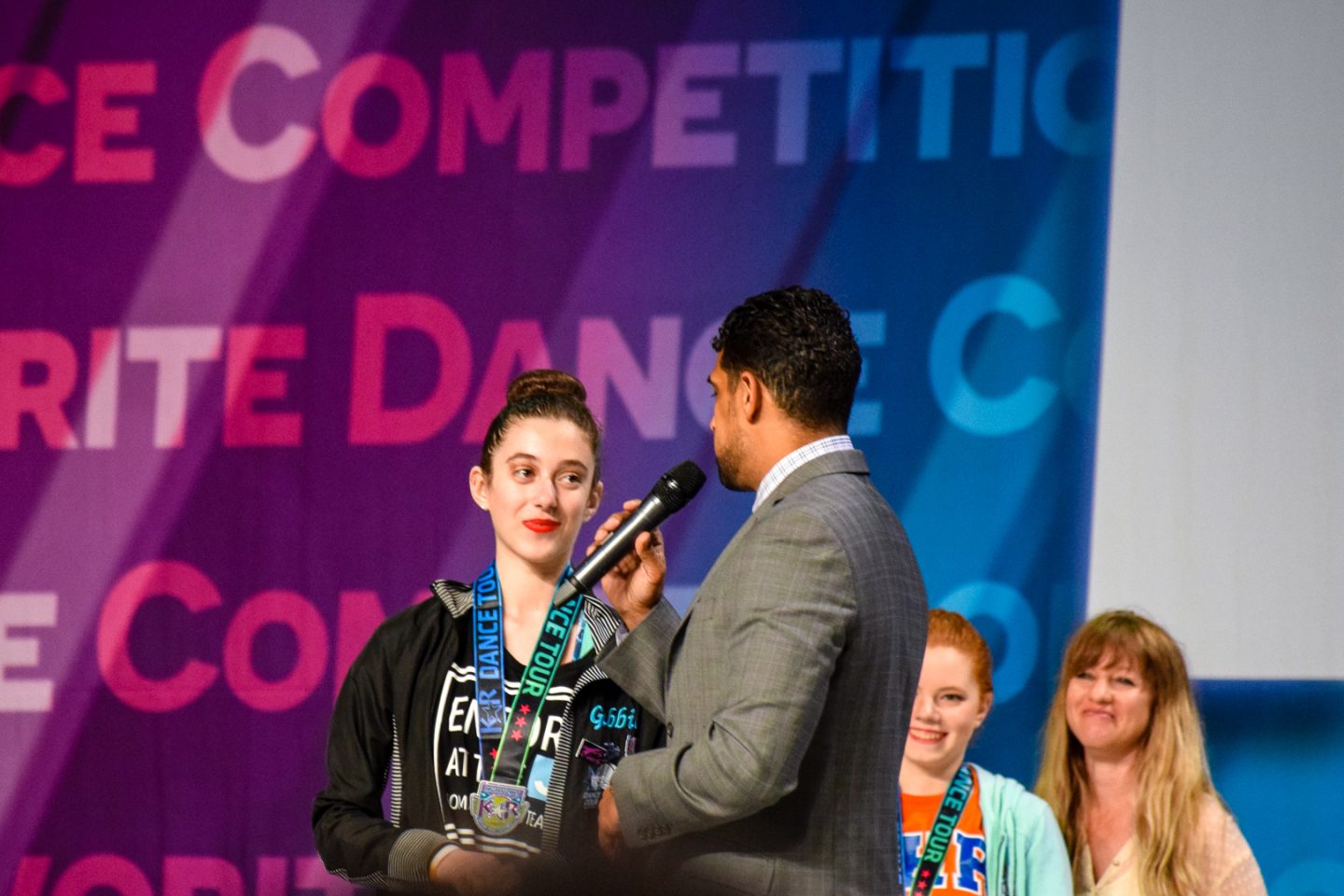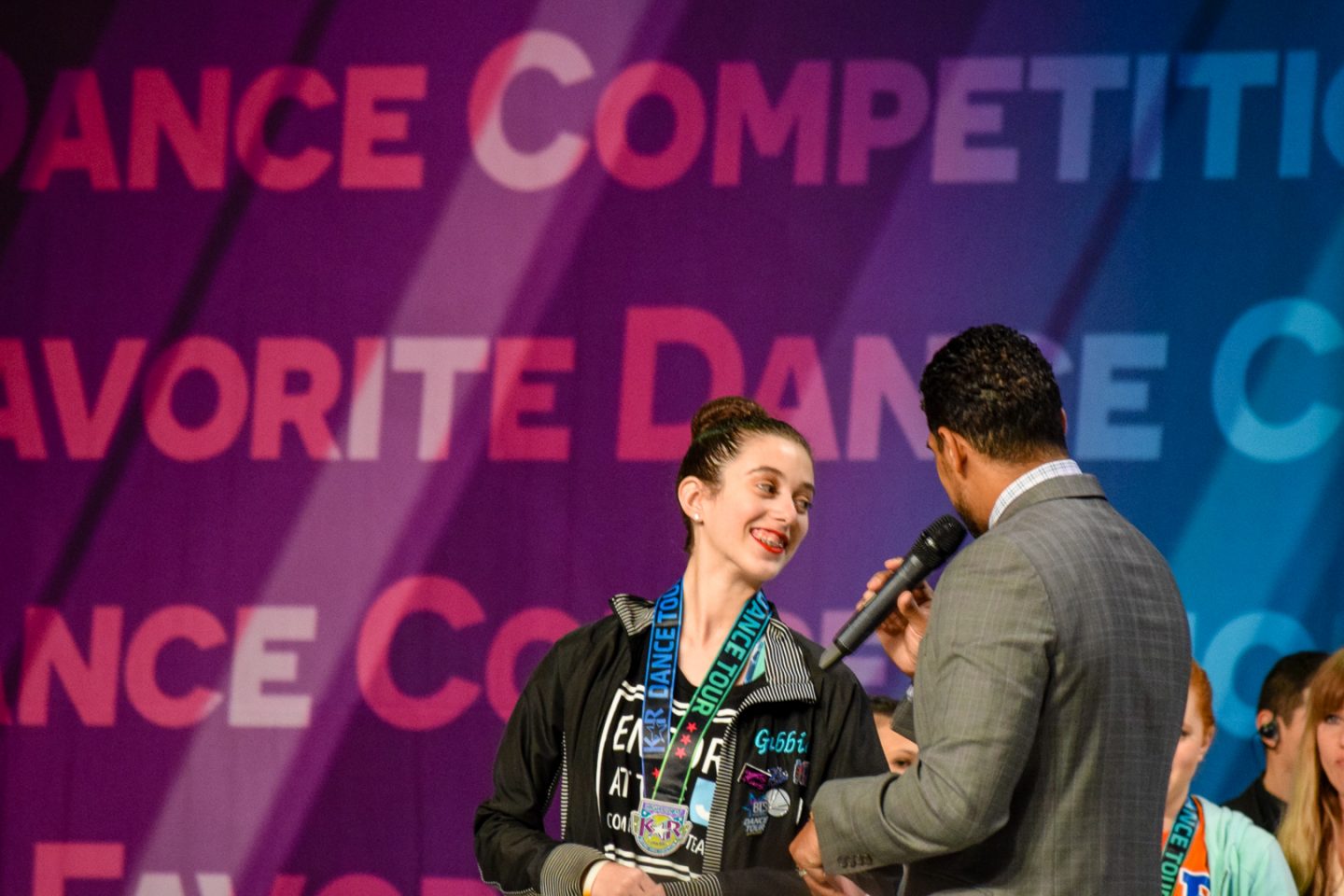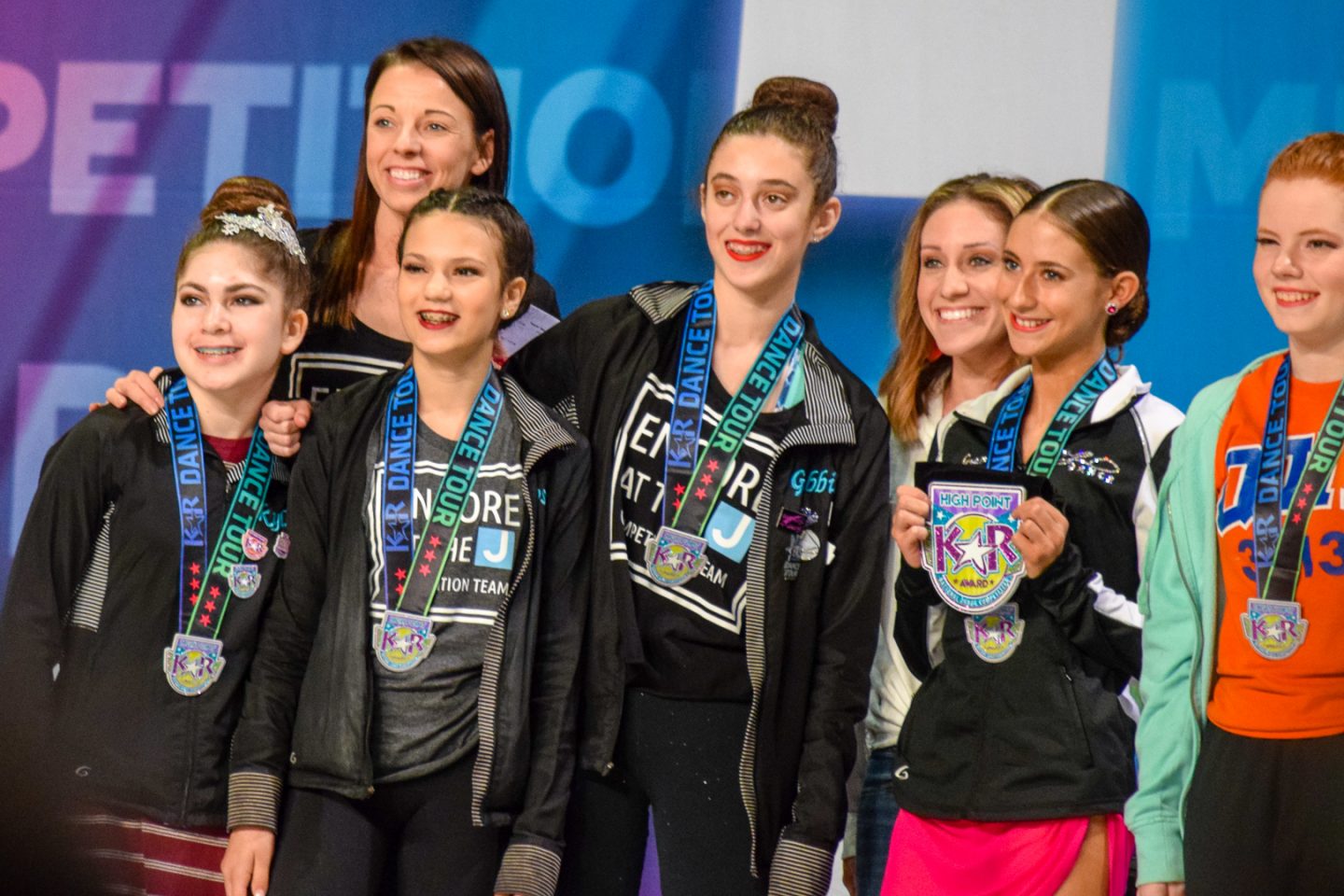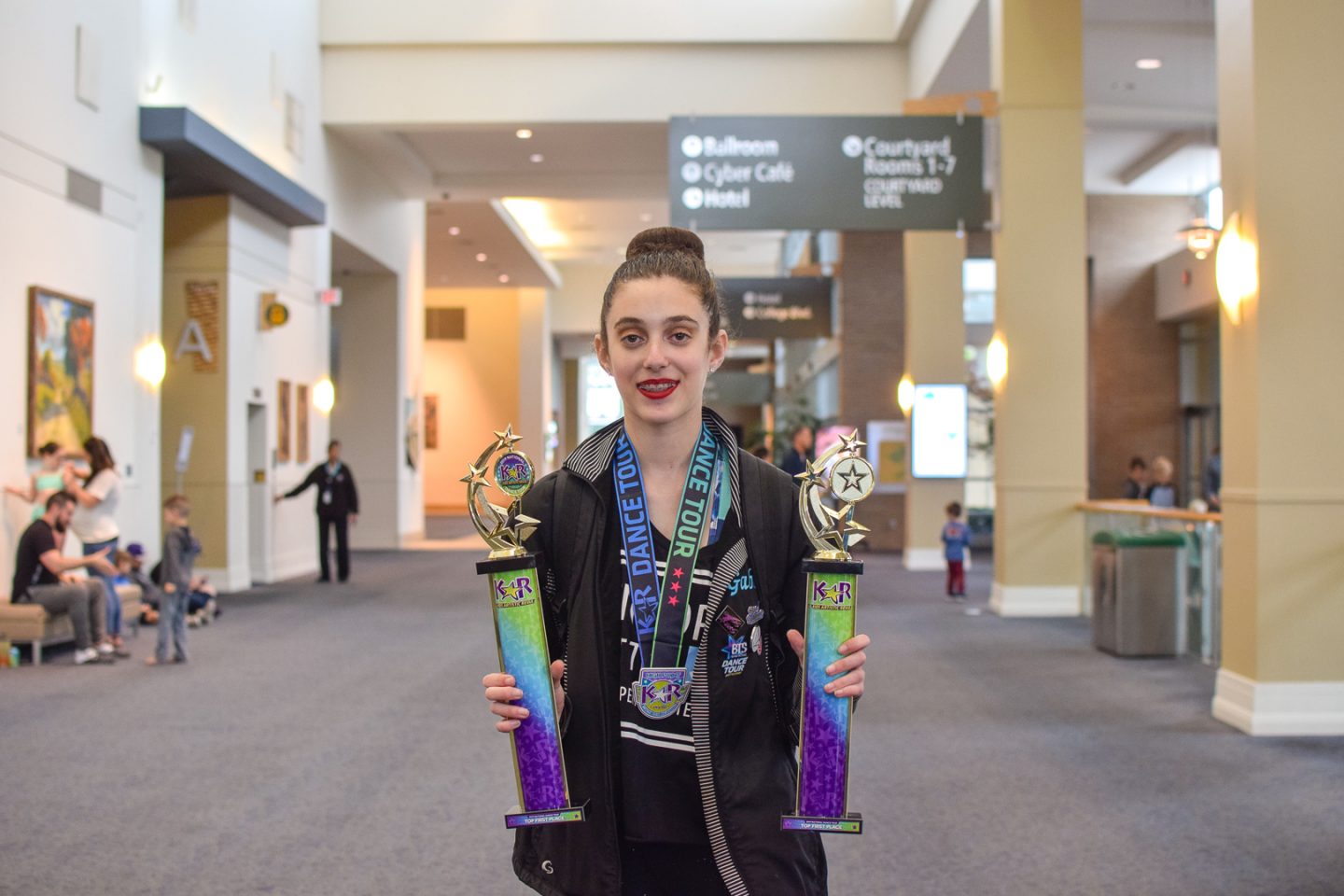 In the afternoon, we participated in the Miami County Farm Tour. We have done this in the past, but it had been awhile since we had a non-rainy day and last year Gabbie had a competition in the afternoon so I didn't get to go. People may think that all of Kansas is farmland, but where we live it is very suburban. These farms are just a bit more south of us!
Our first stop was at Foxfire Farm, where we got a tour of the crops they are currently growing and hung out with the chickens and goats. We also met a horse and bought some fresh eggs.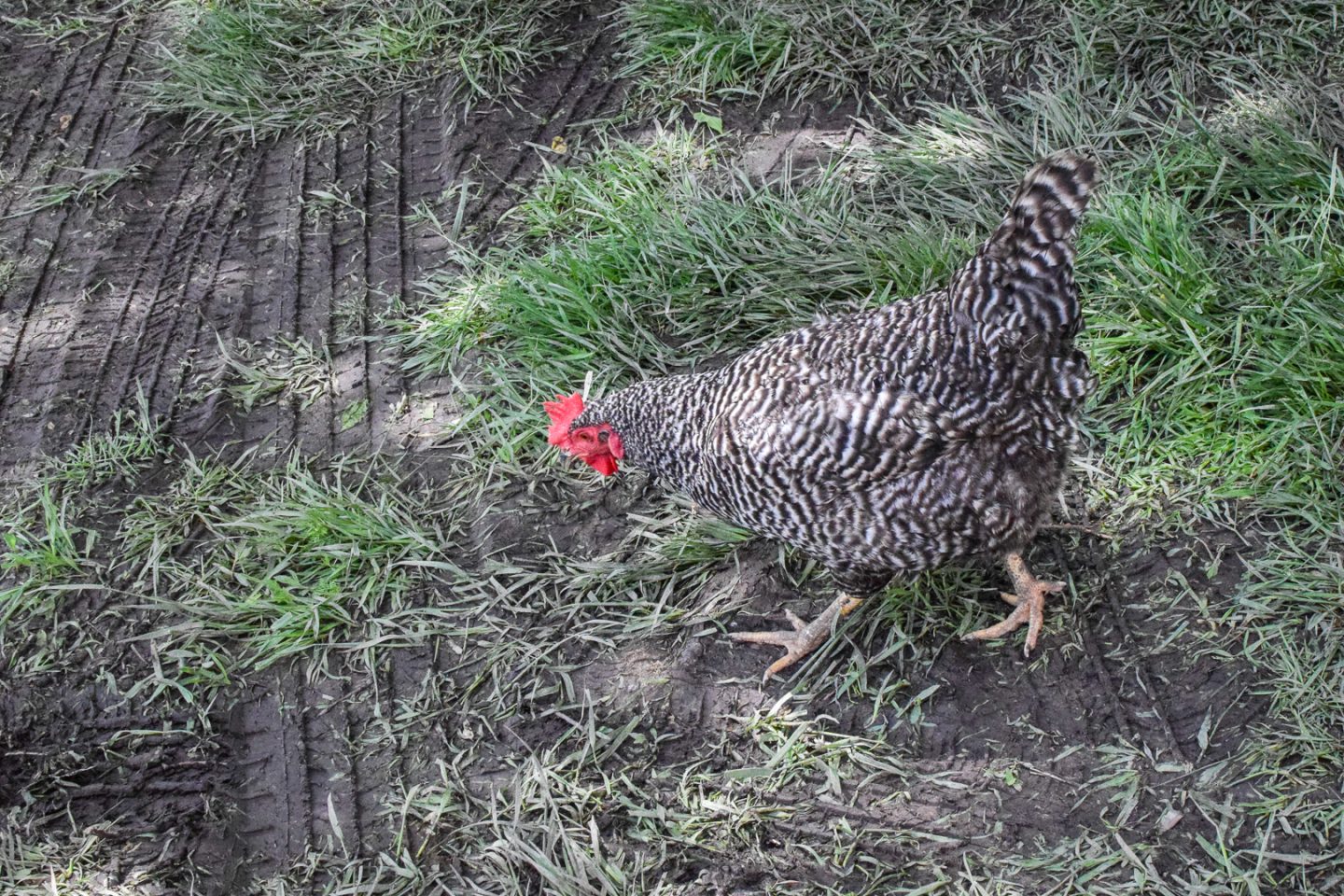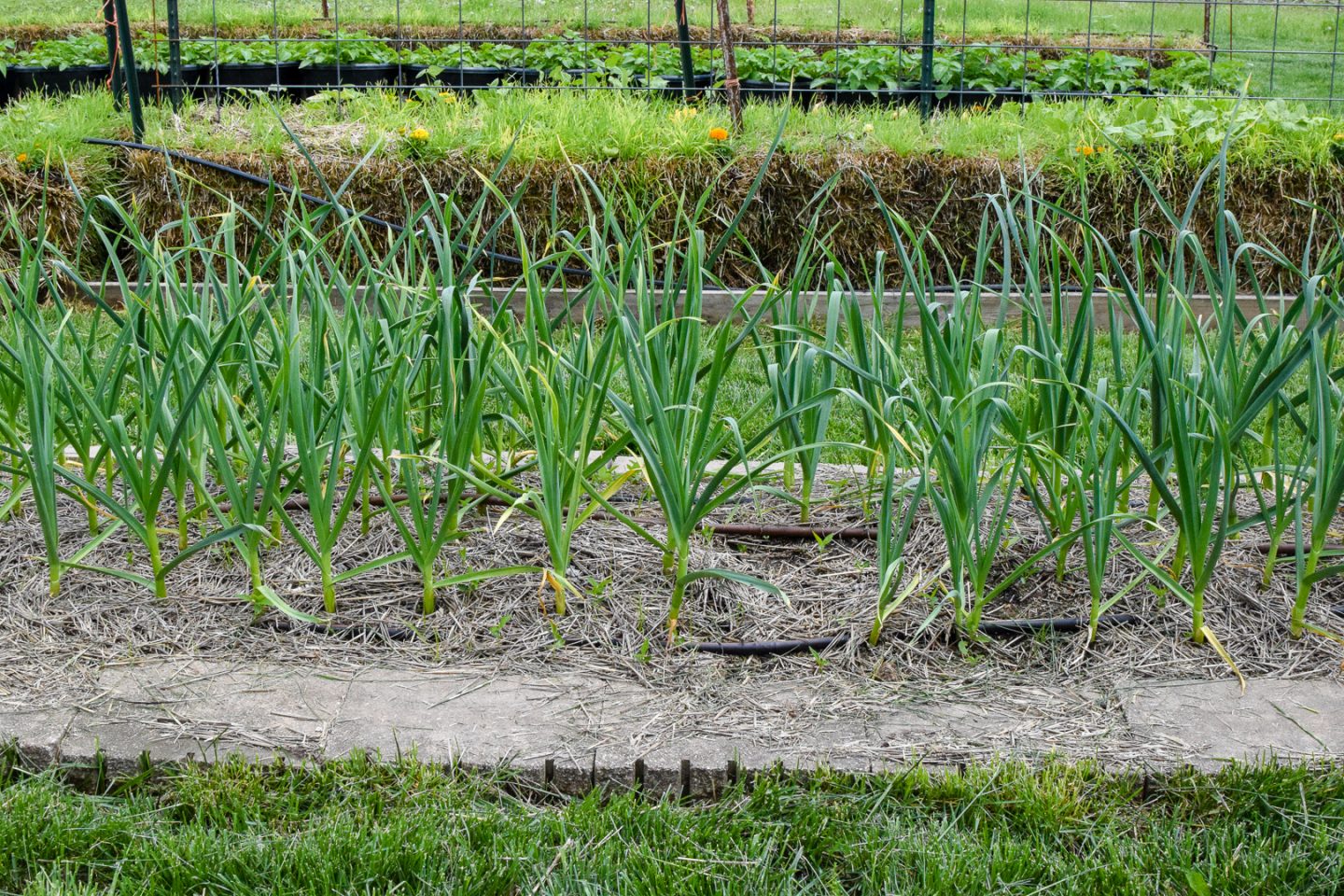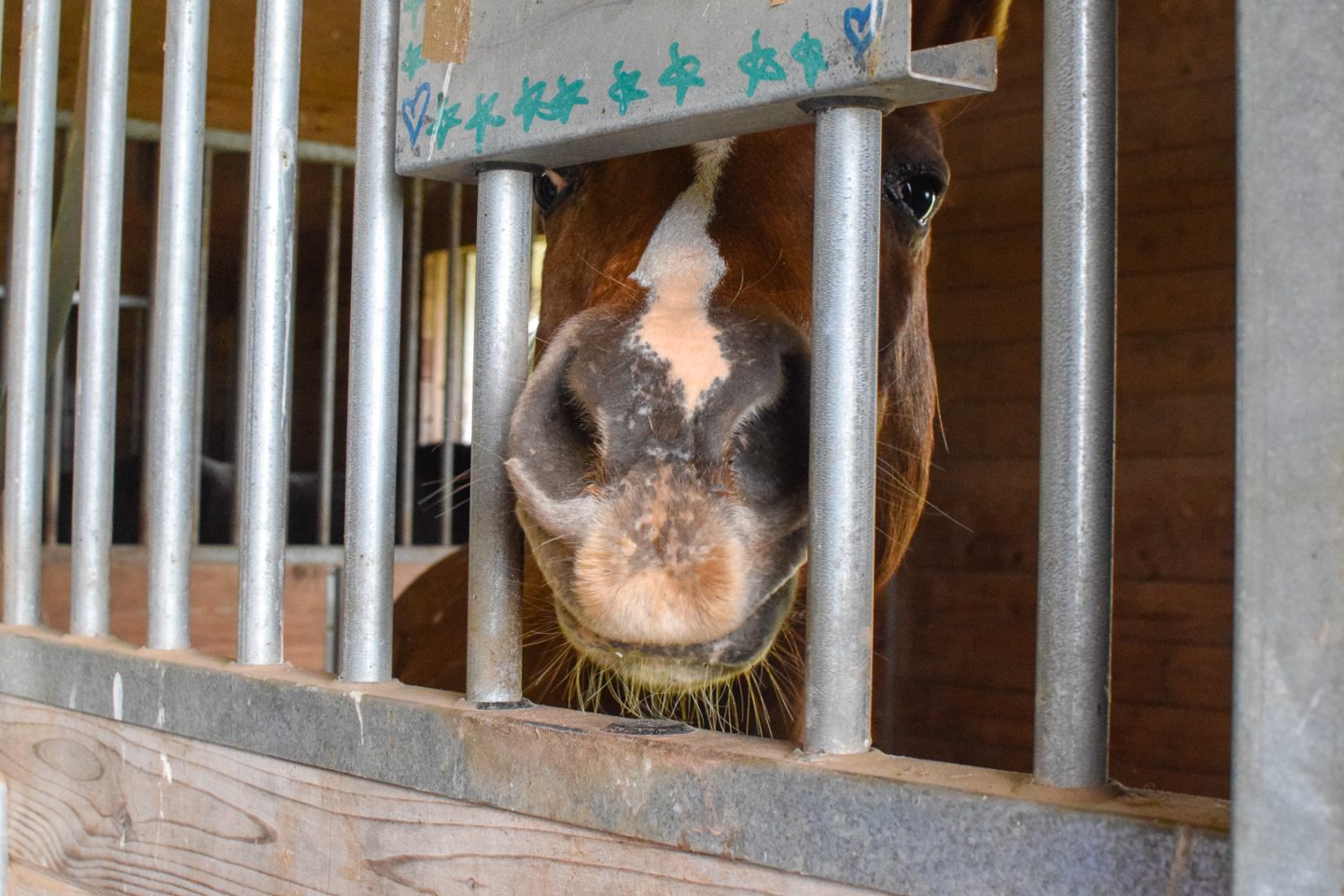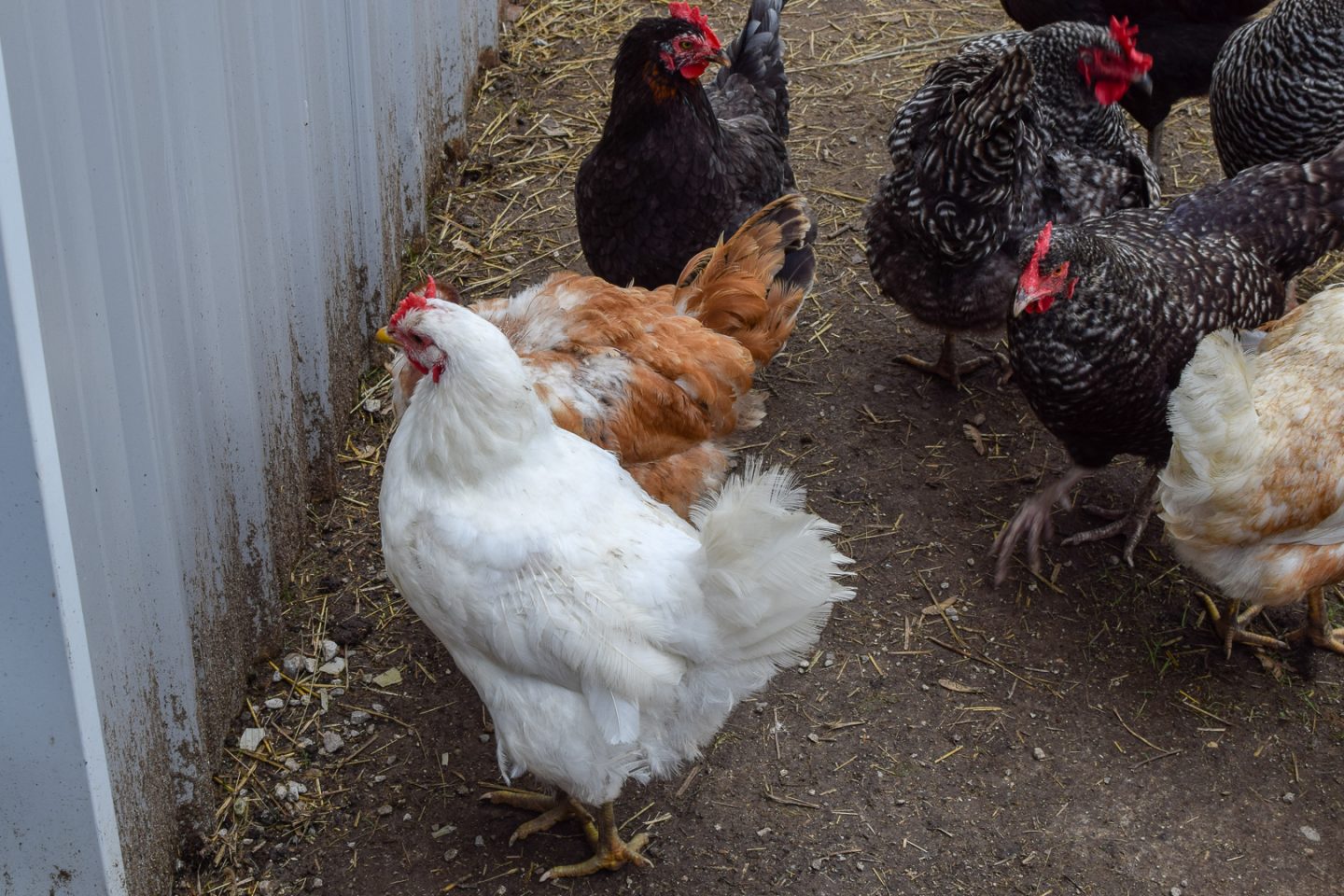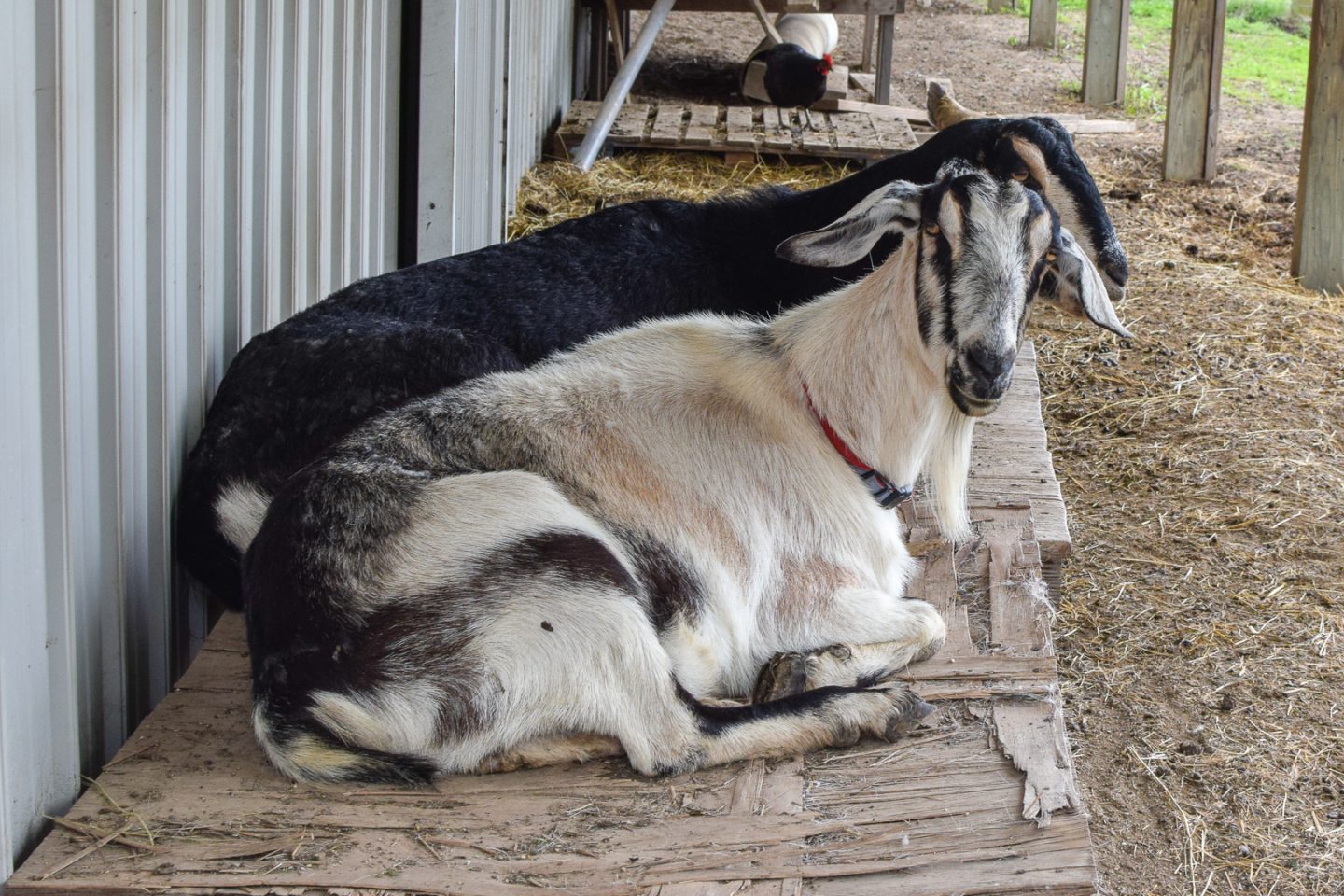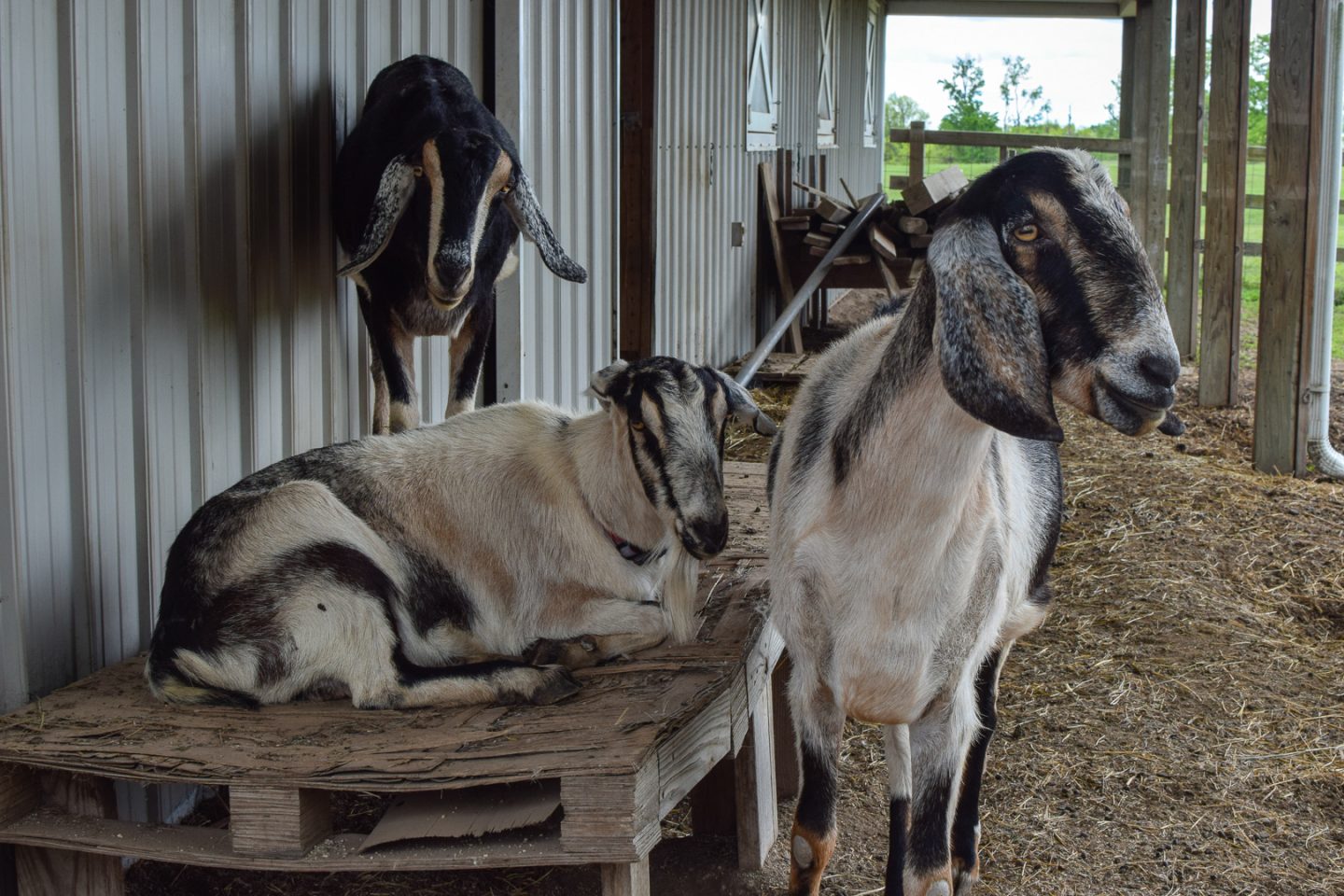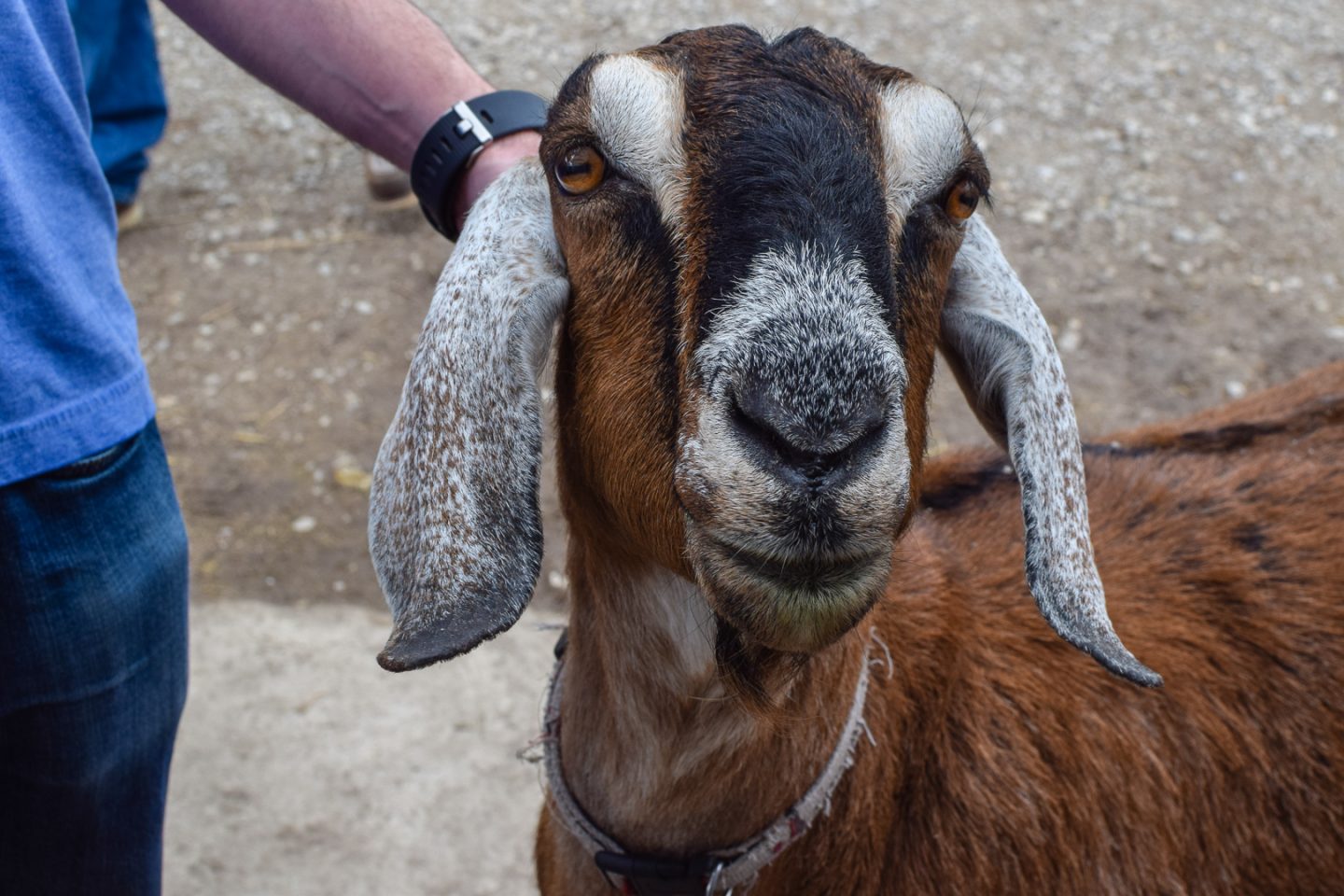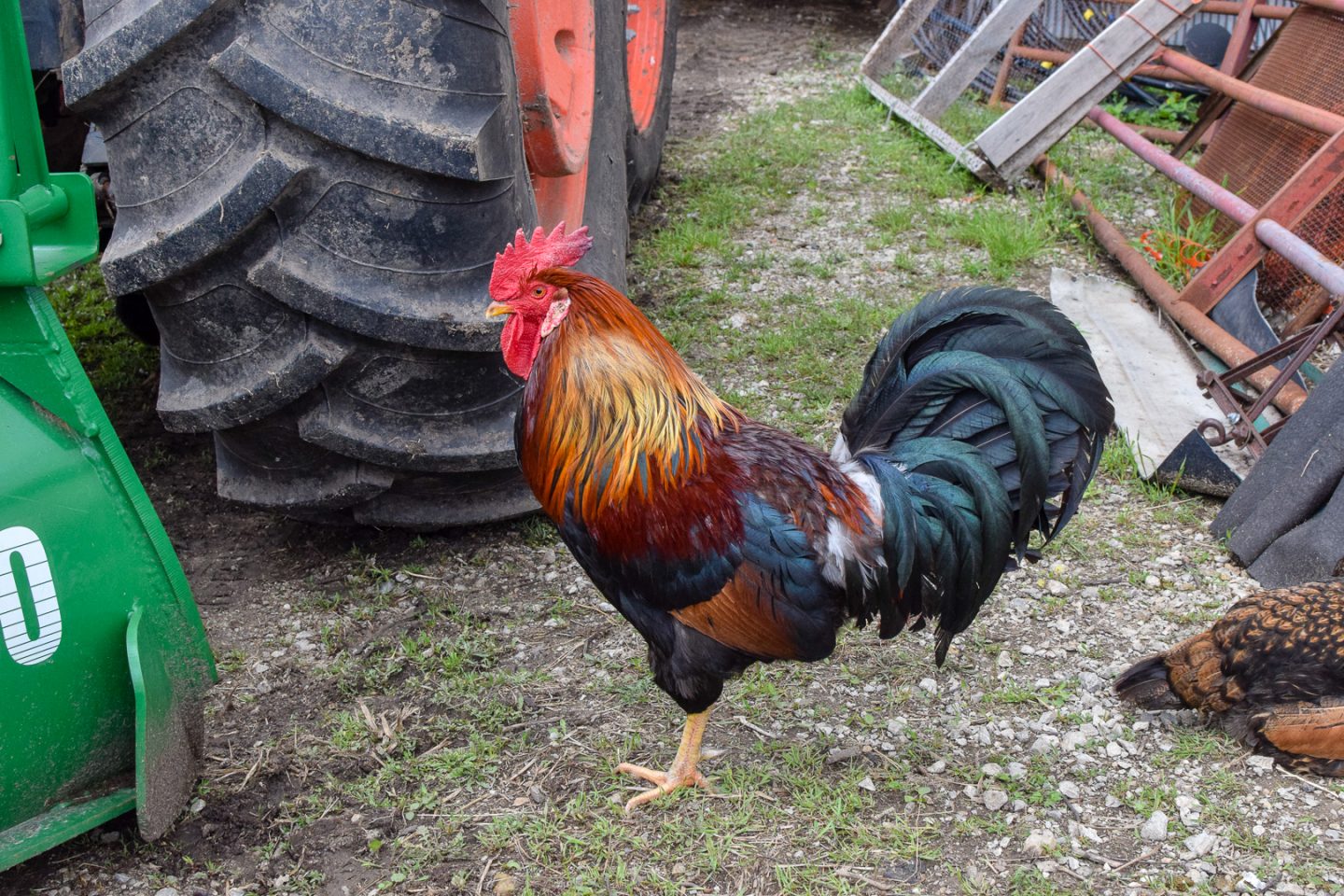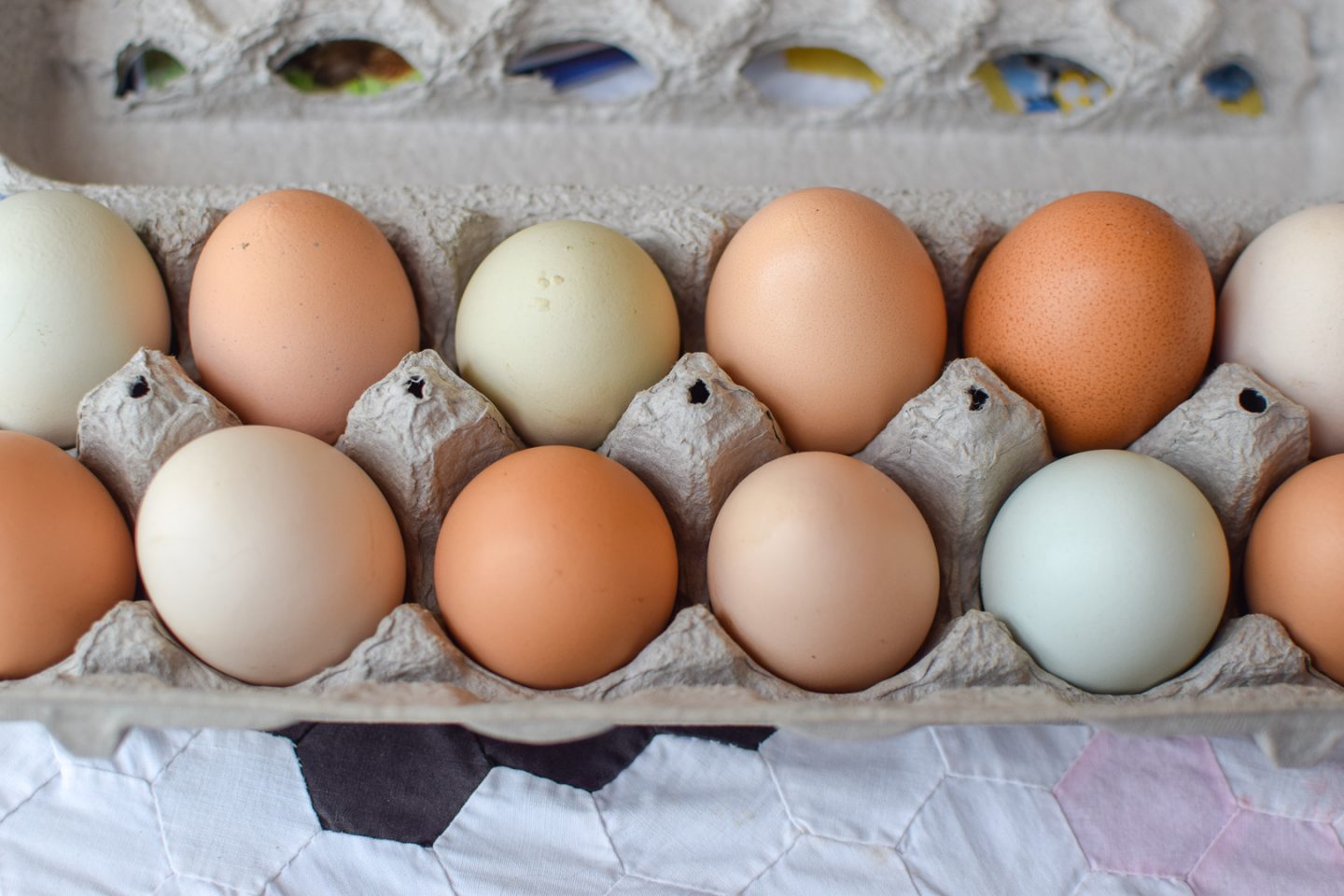 Next we visited Prothe's Pecans, where we enjoyed the flowers, took some Mother's Day pictures, and tried some pecans!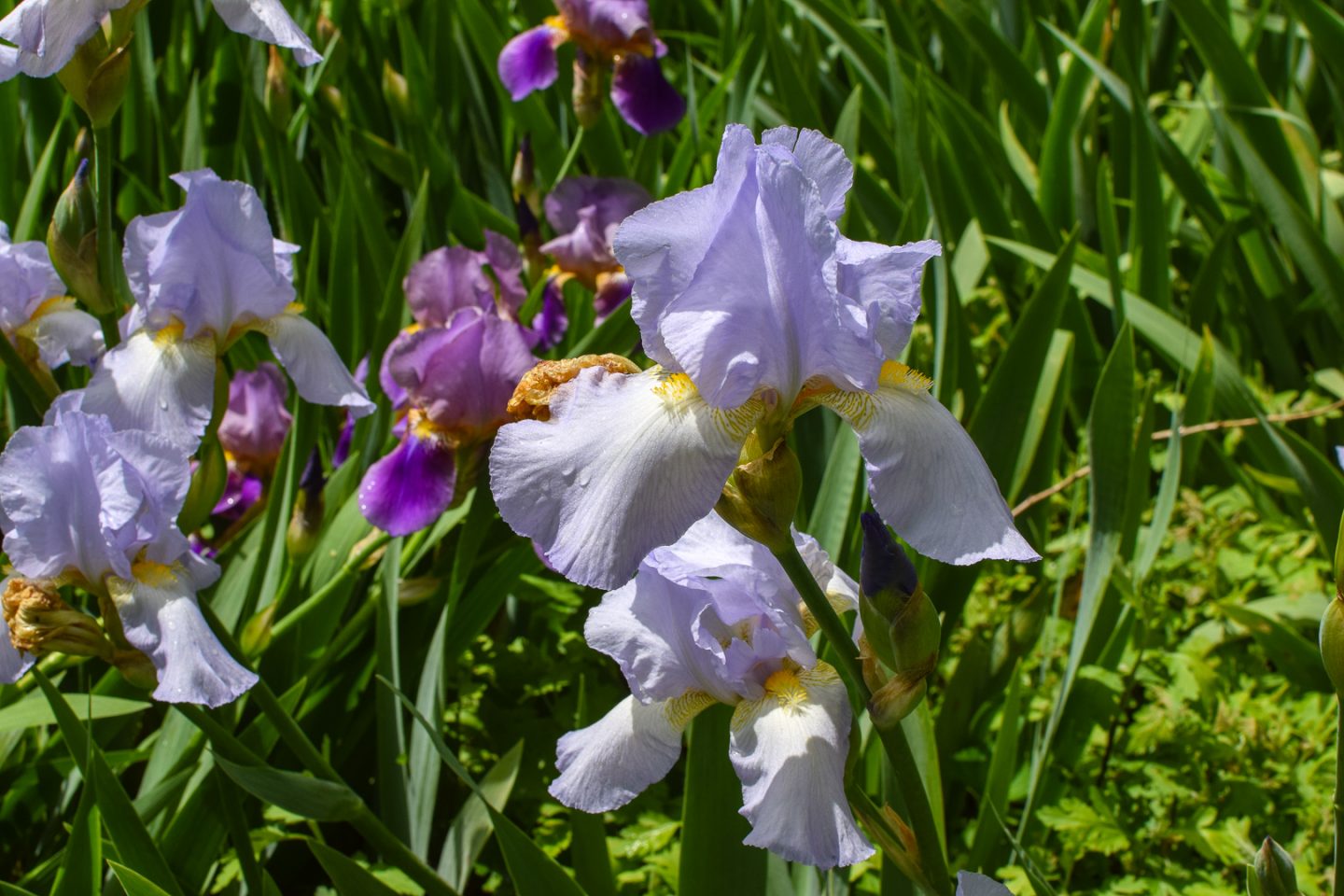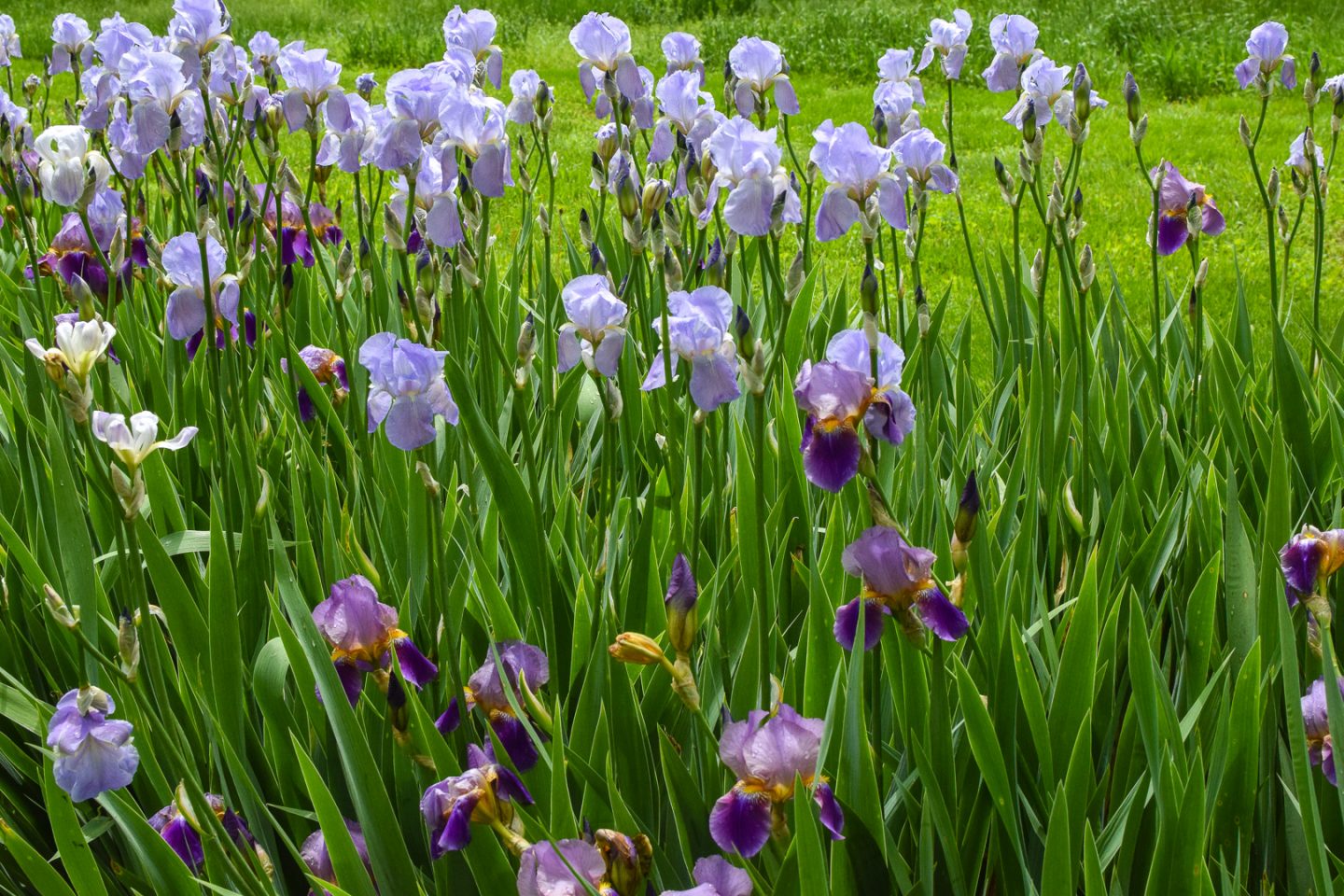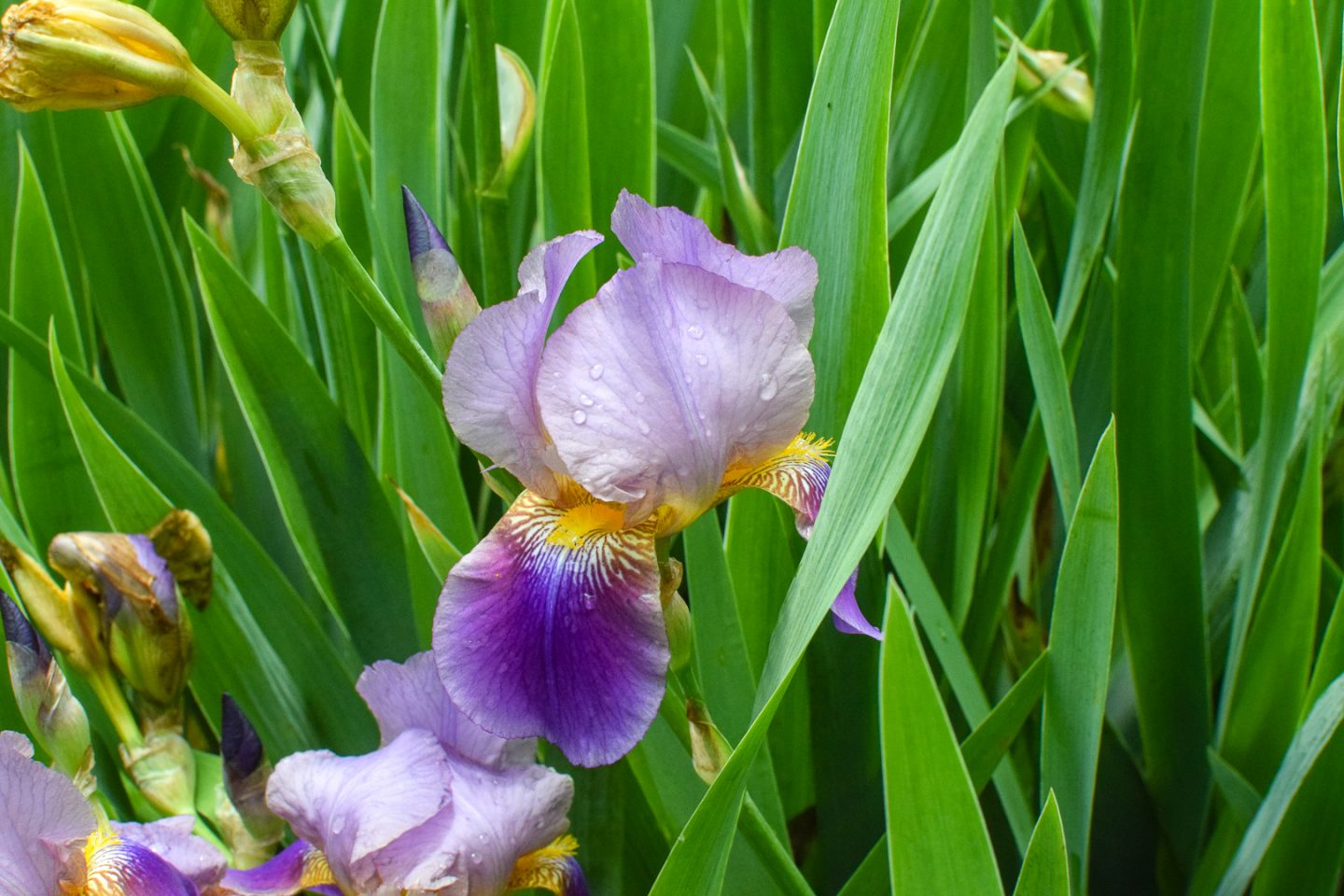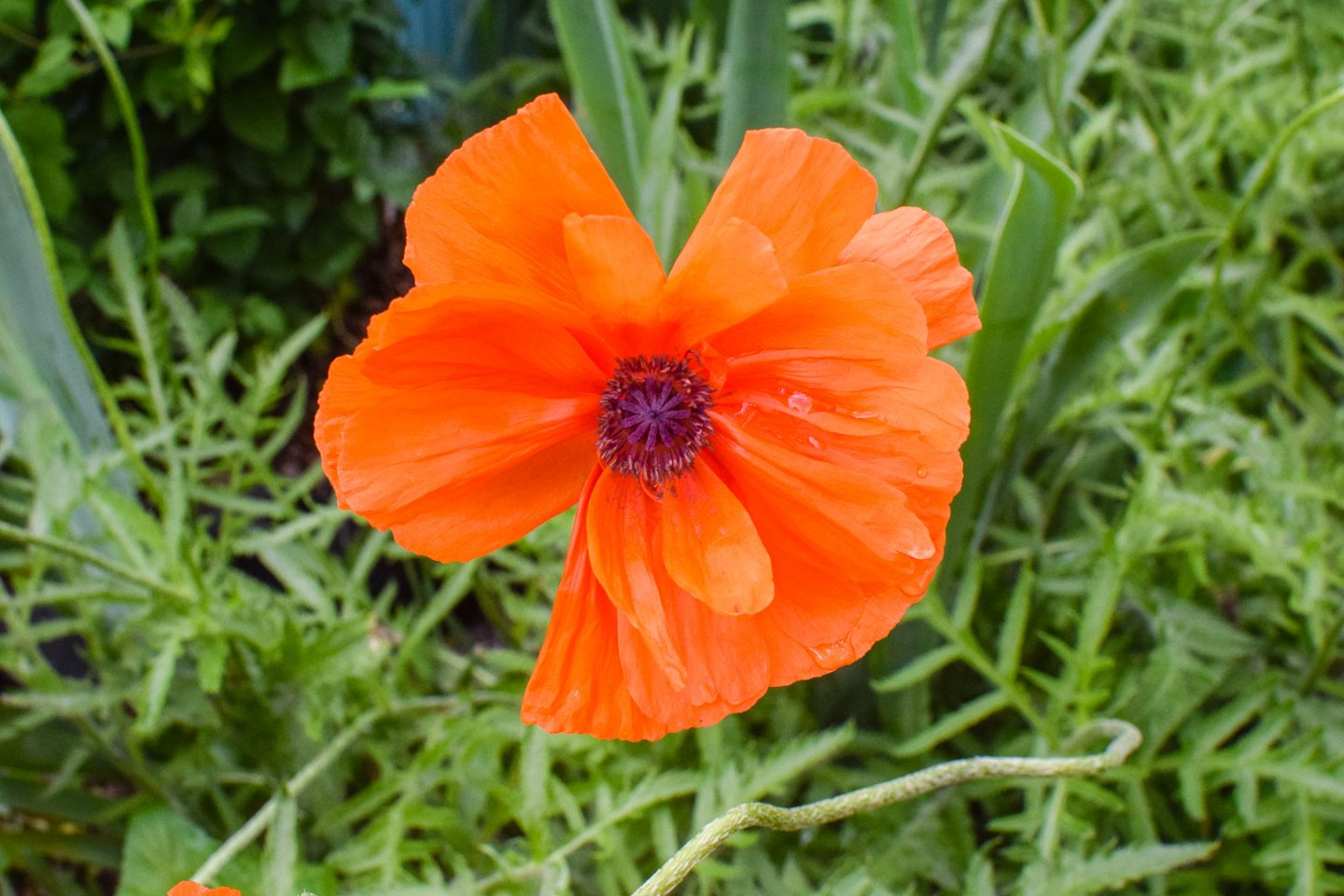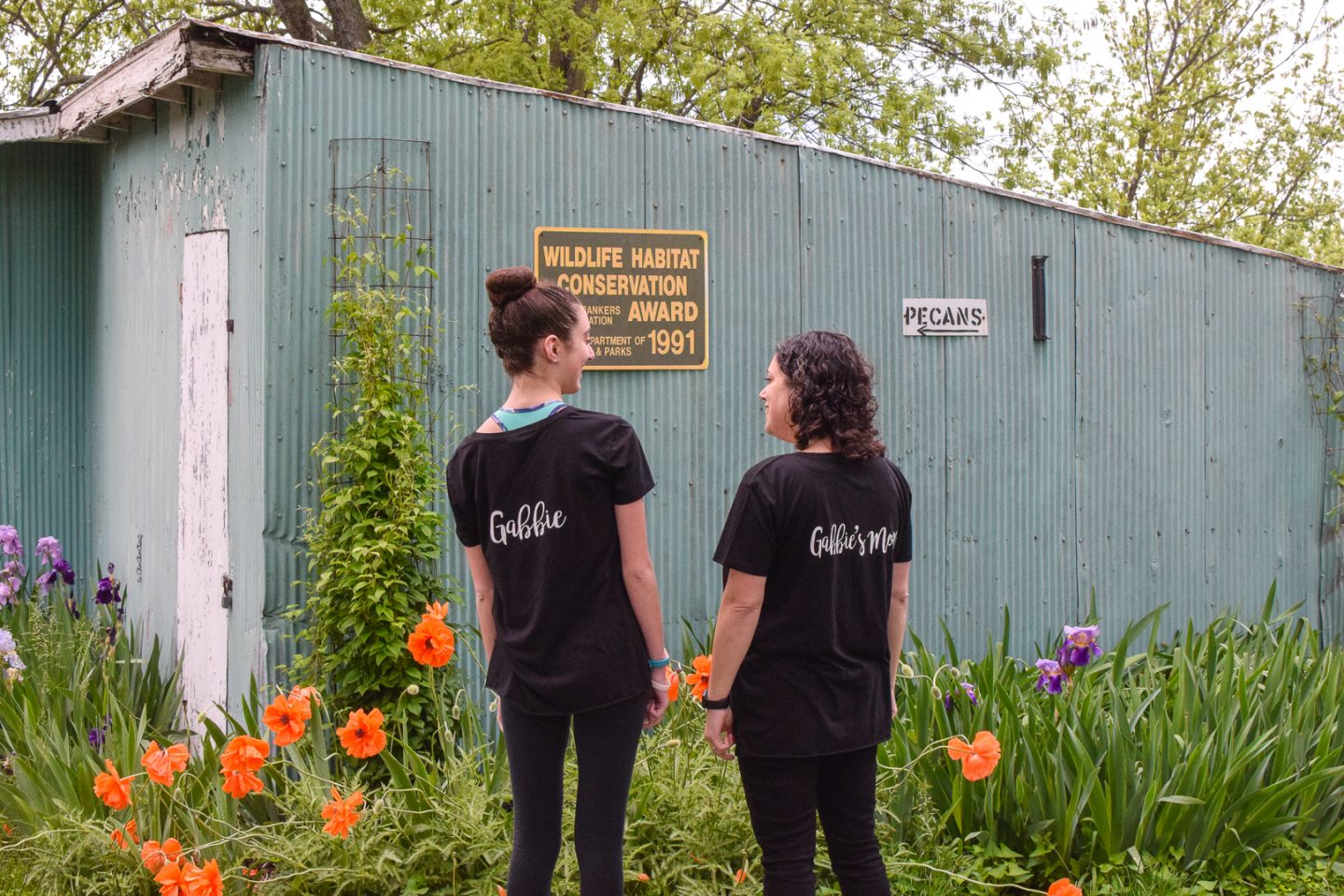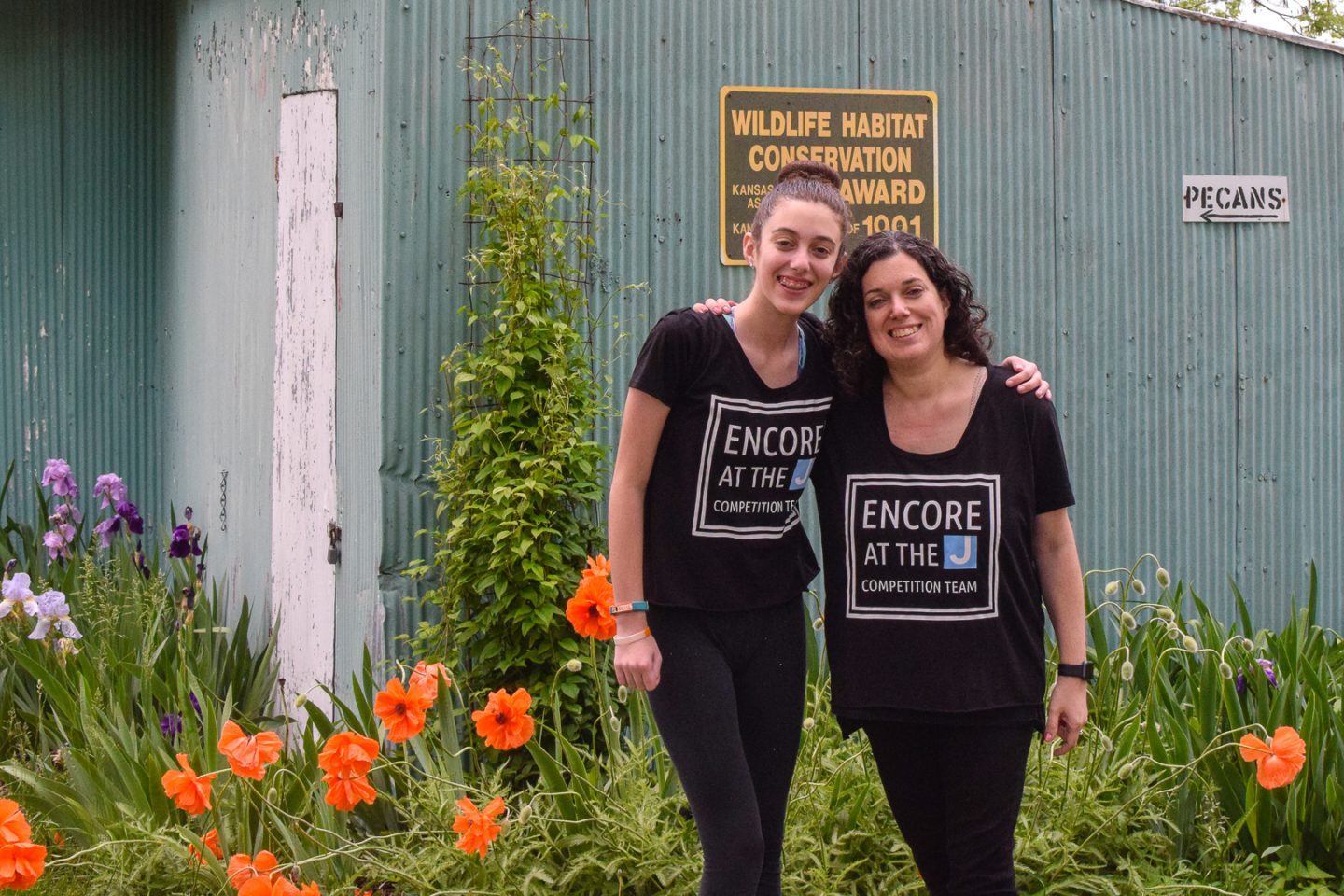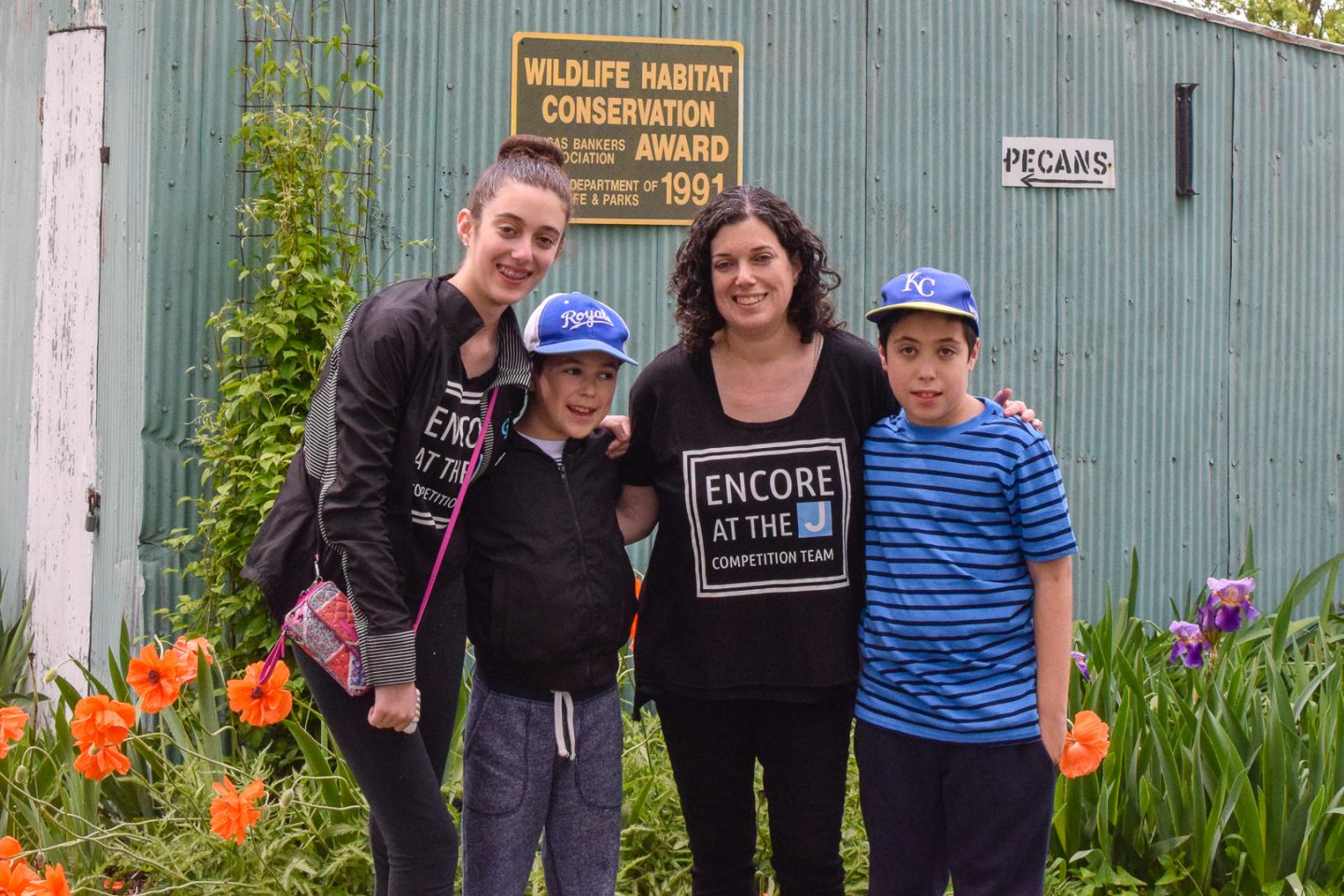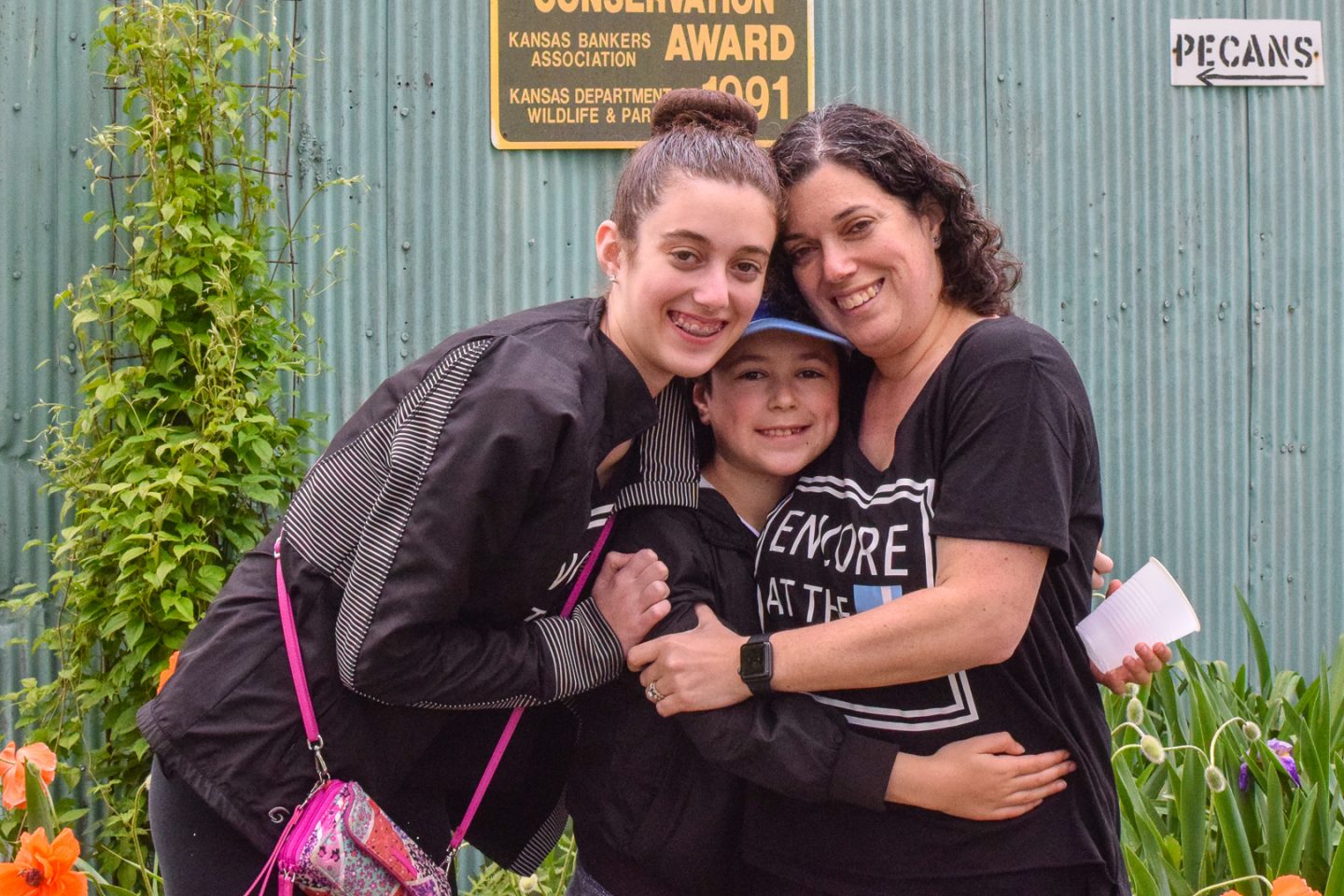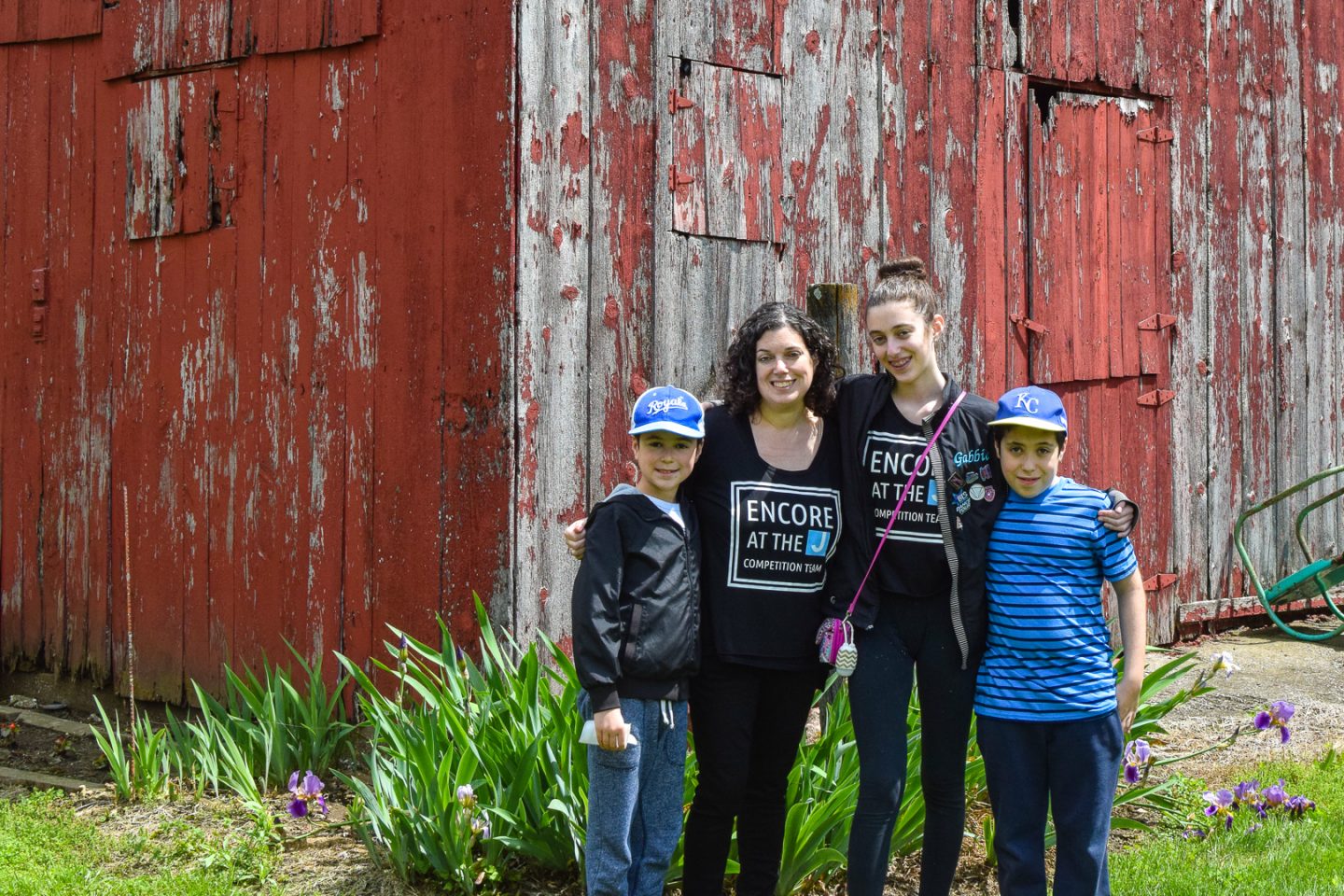 Our third stop was at Stonehaven Bison Ranch where we learned that a new buffalo had just been born!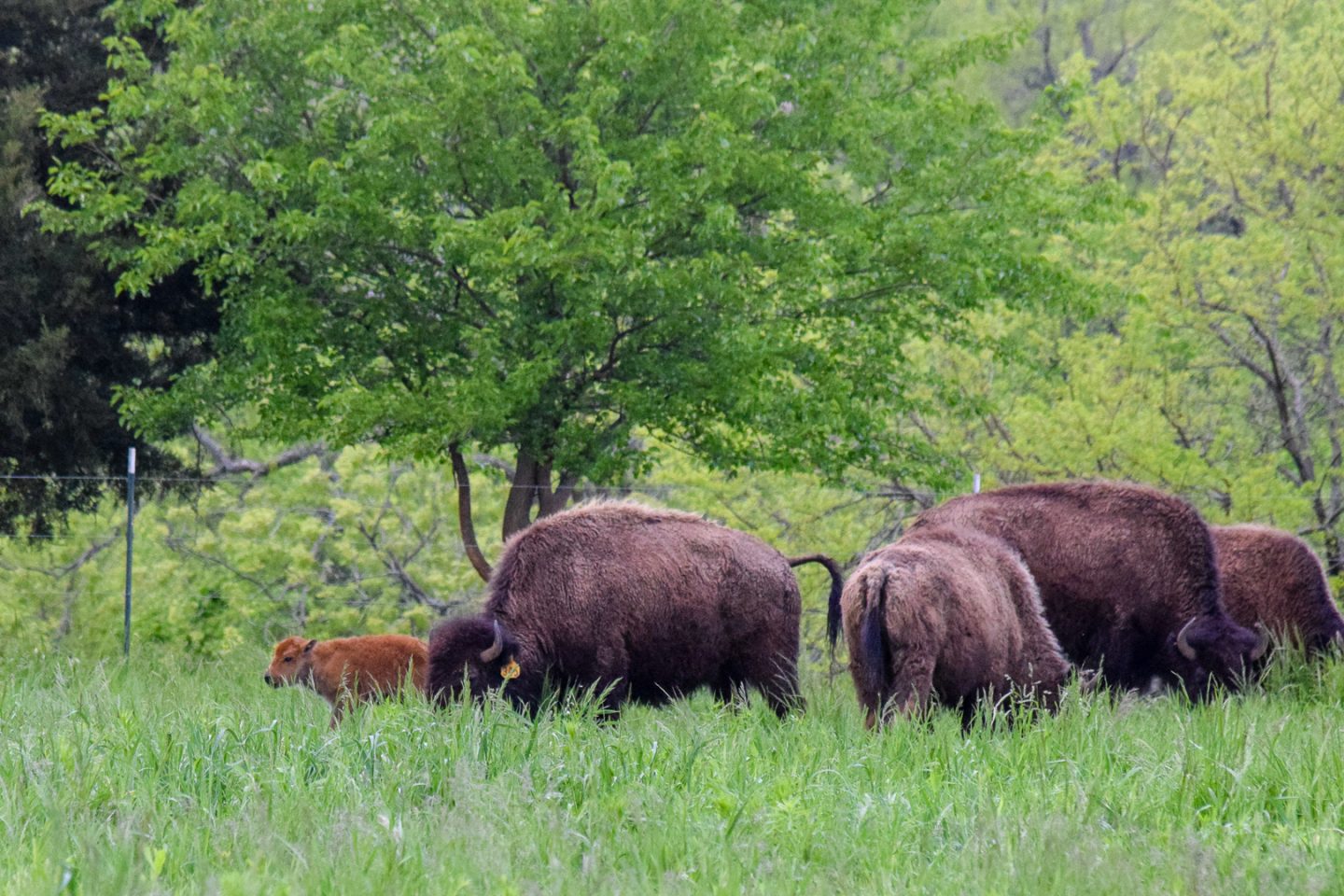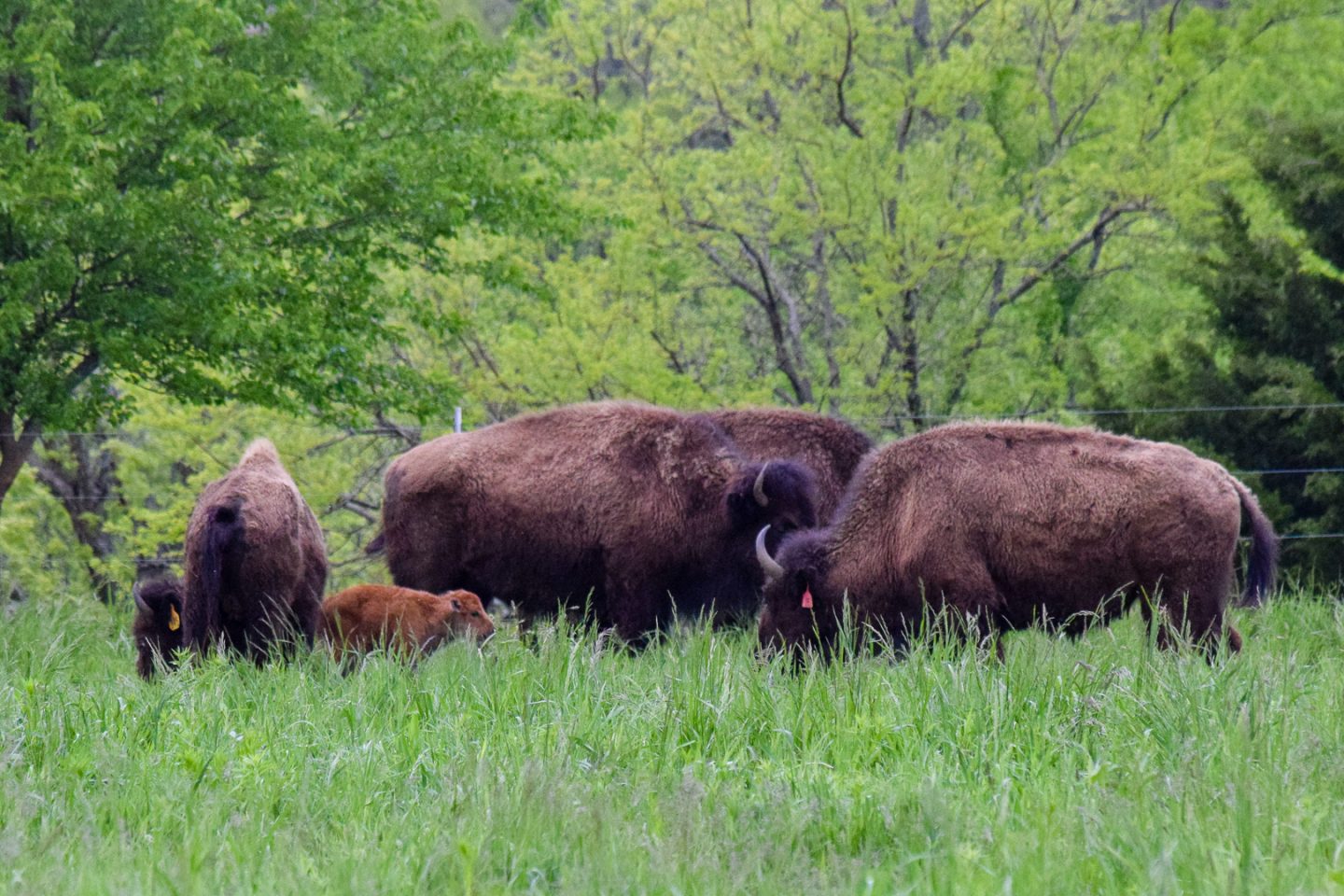 Our last stop was at Timber View Farms Alpacas. I think I like alpacas even more than goats, although they had goats there as well! We got to feed the alpacas and see one being sheared, as well as visit with the other farm animals.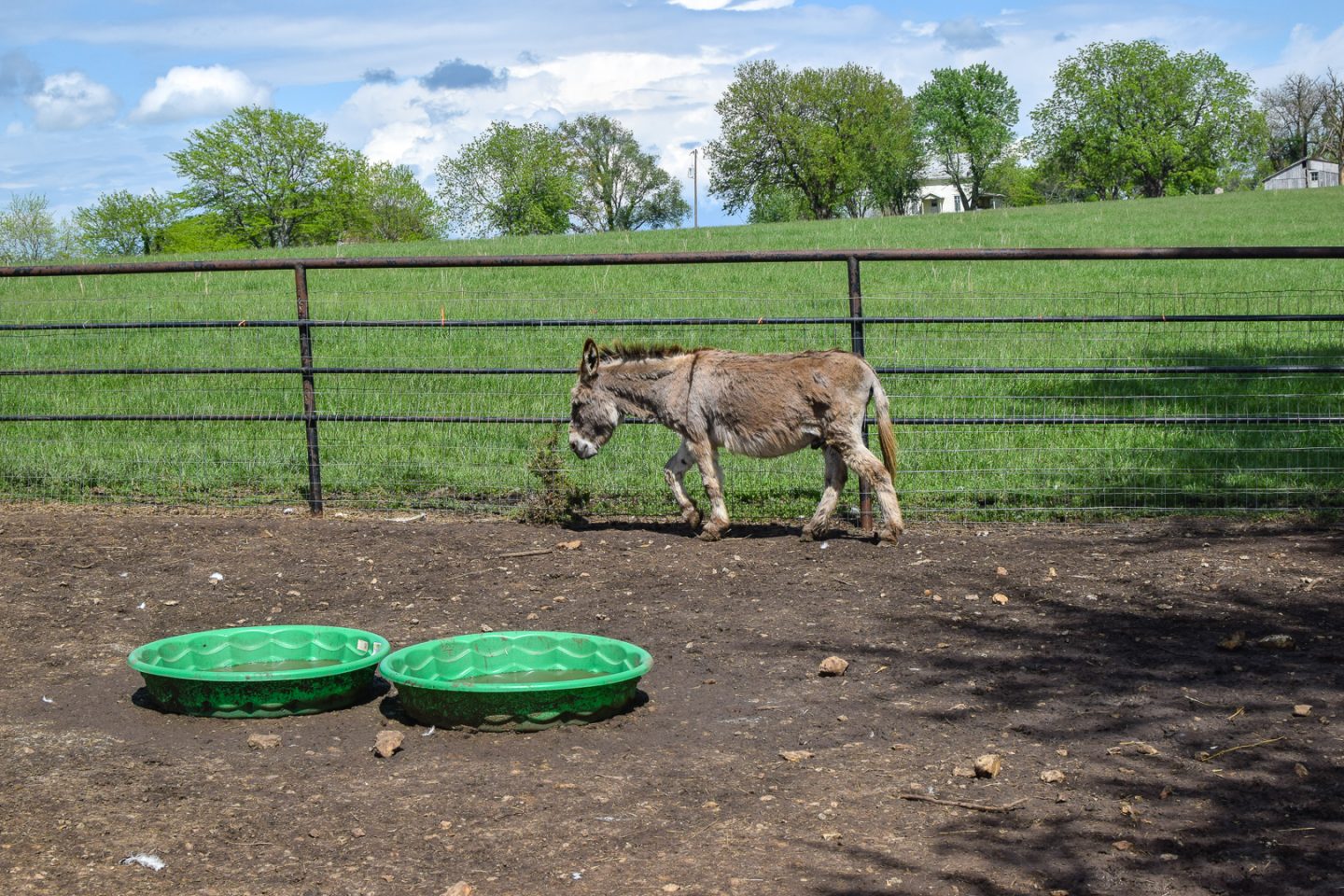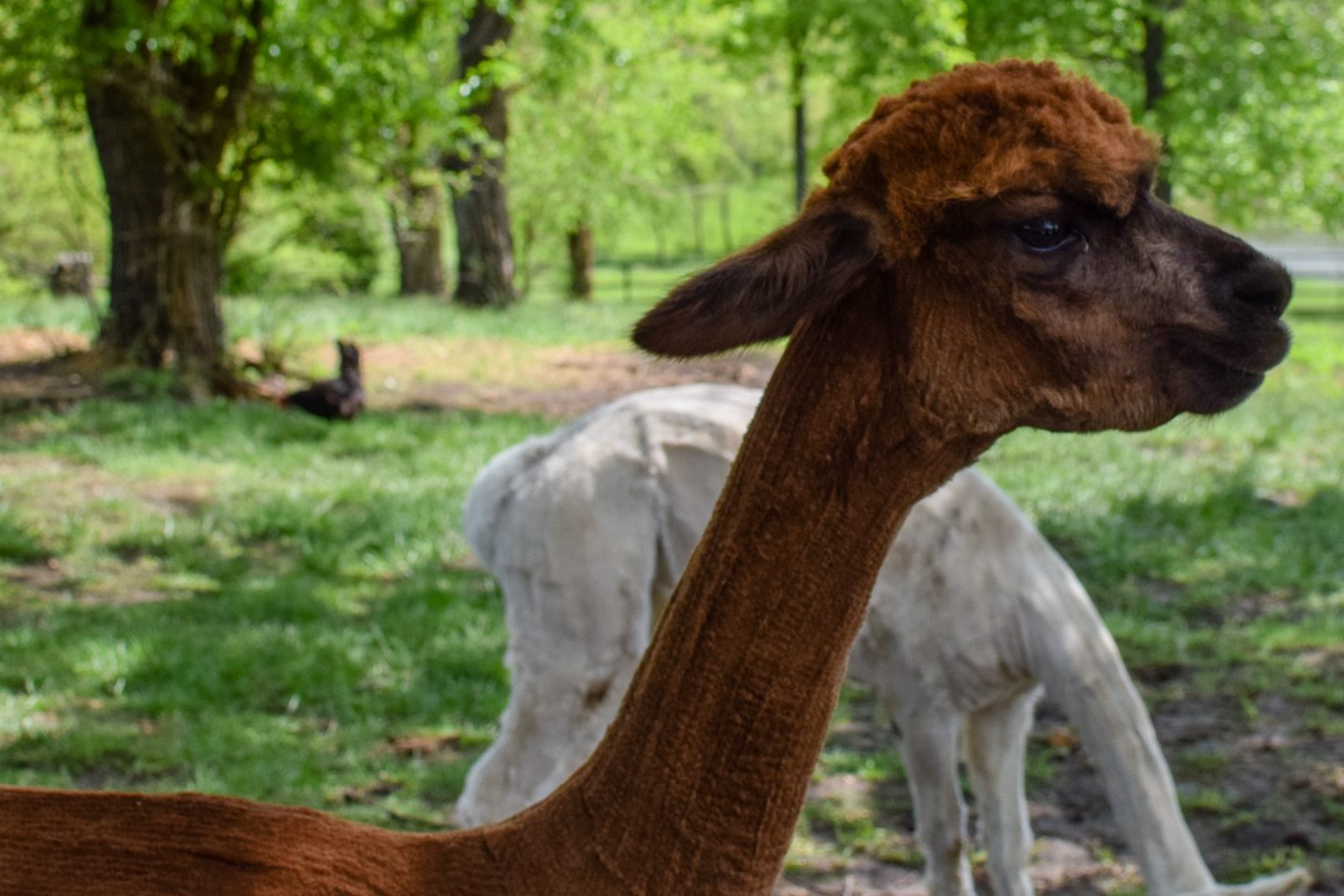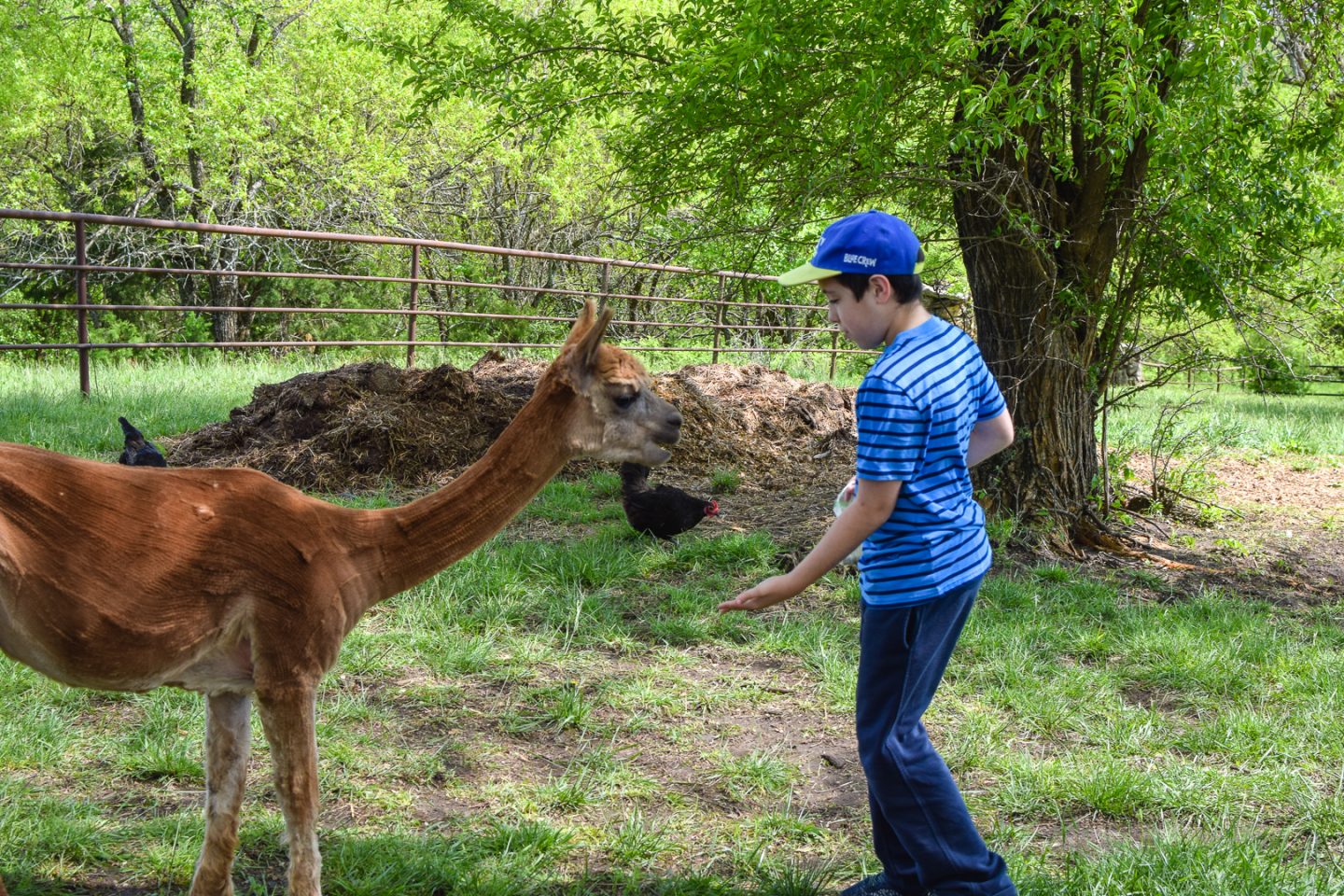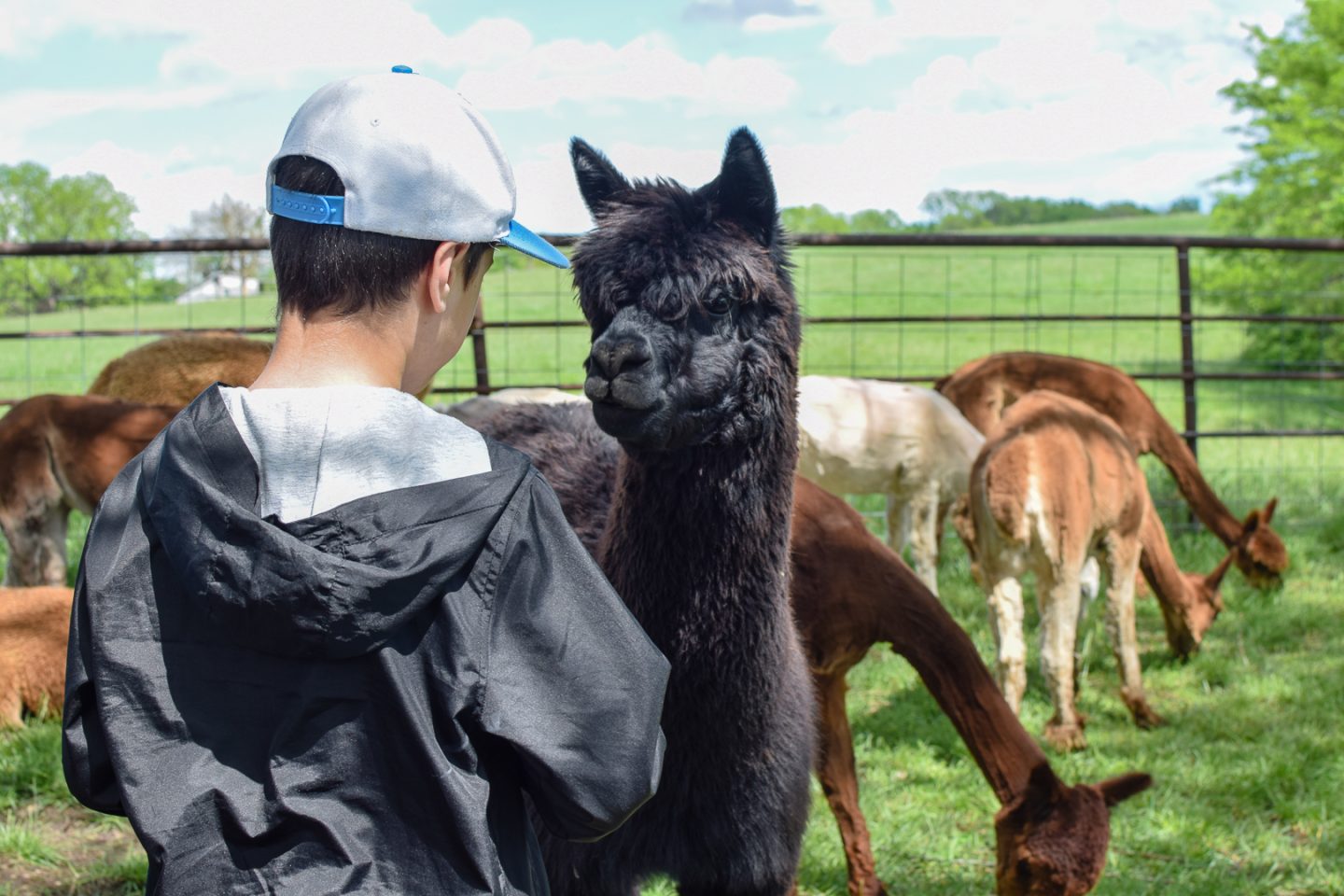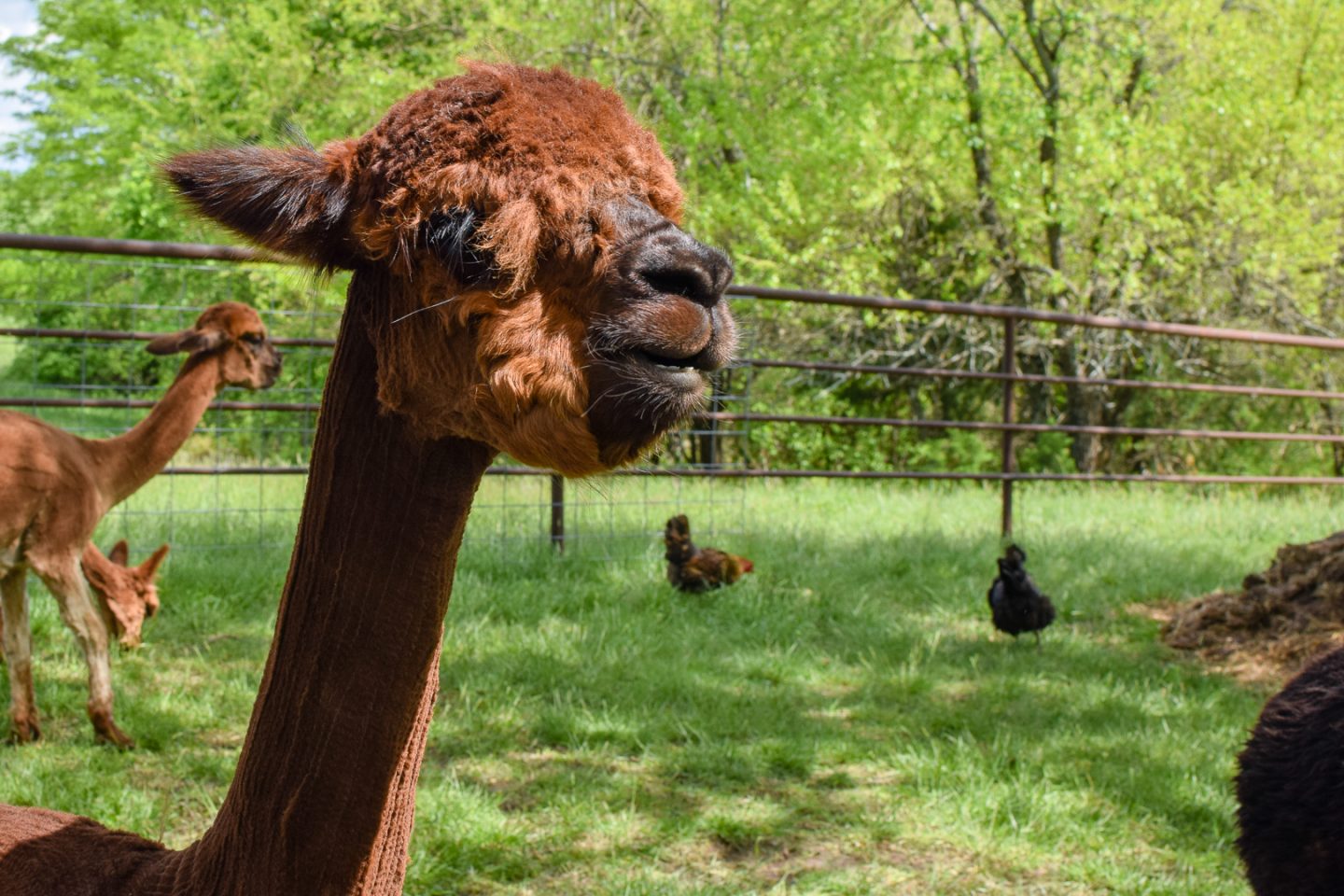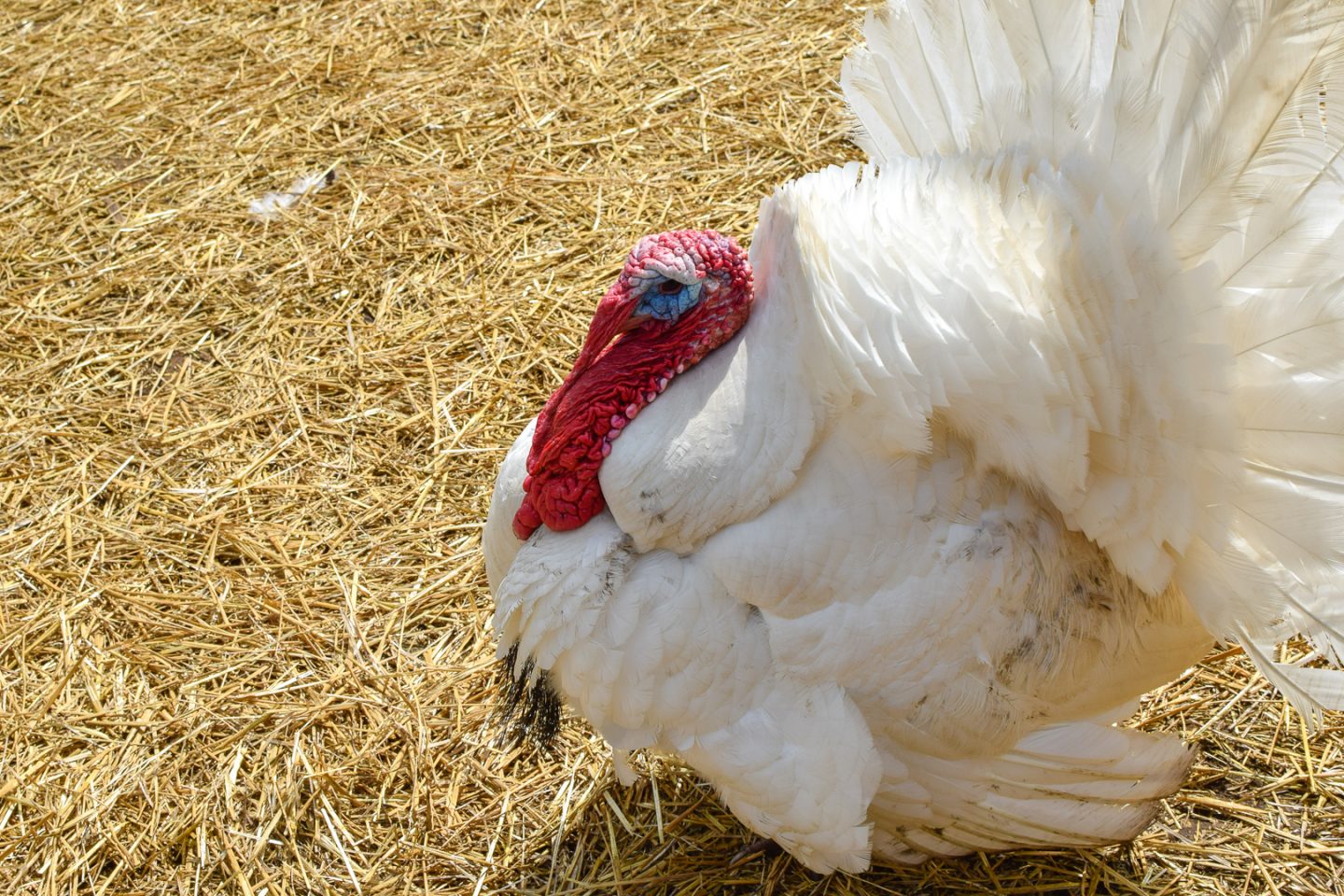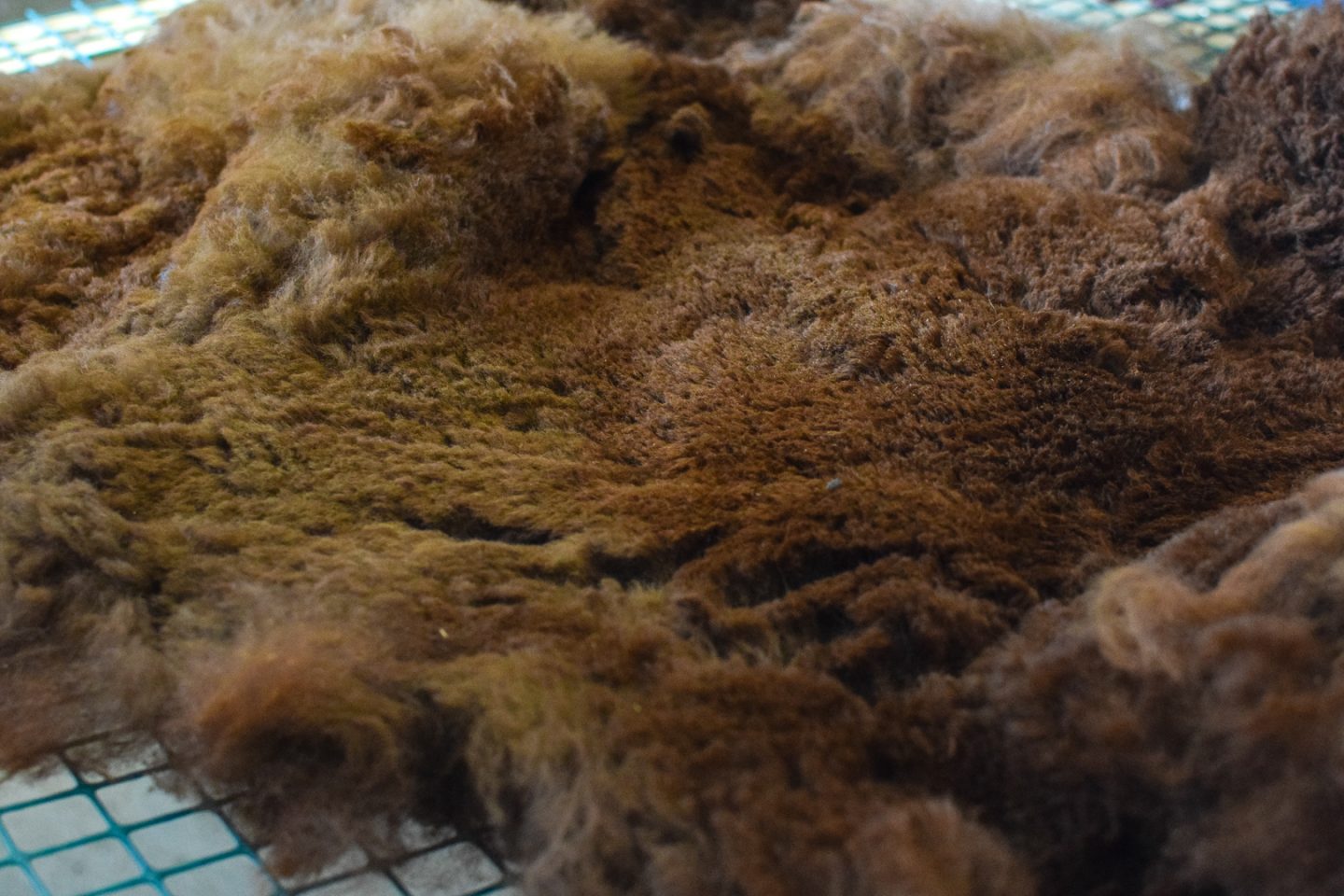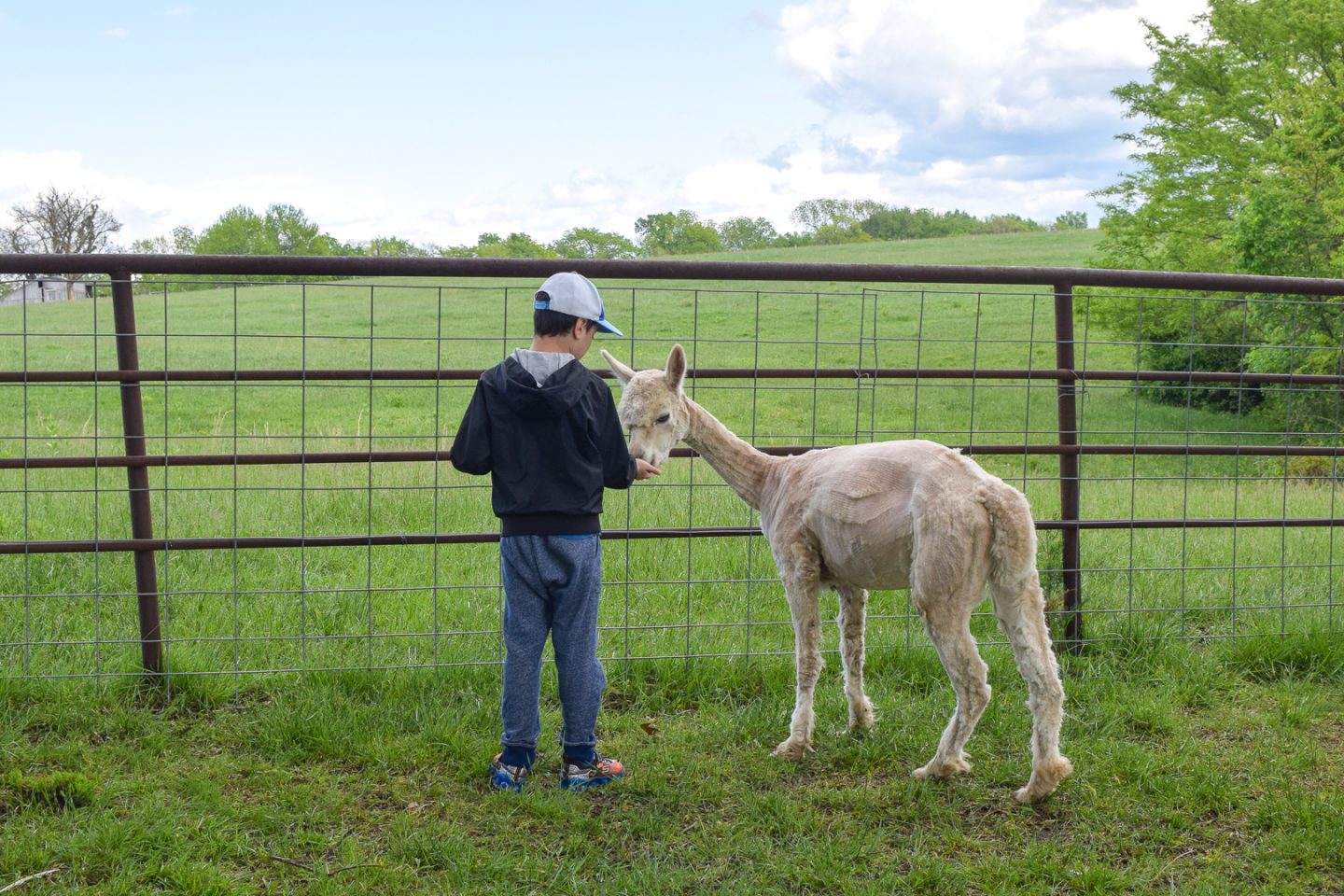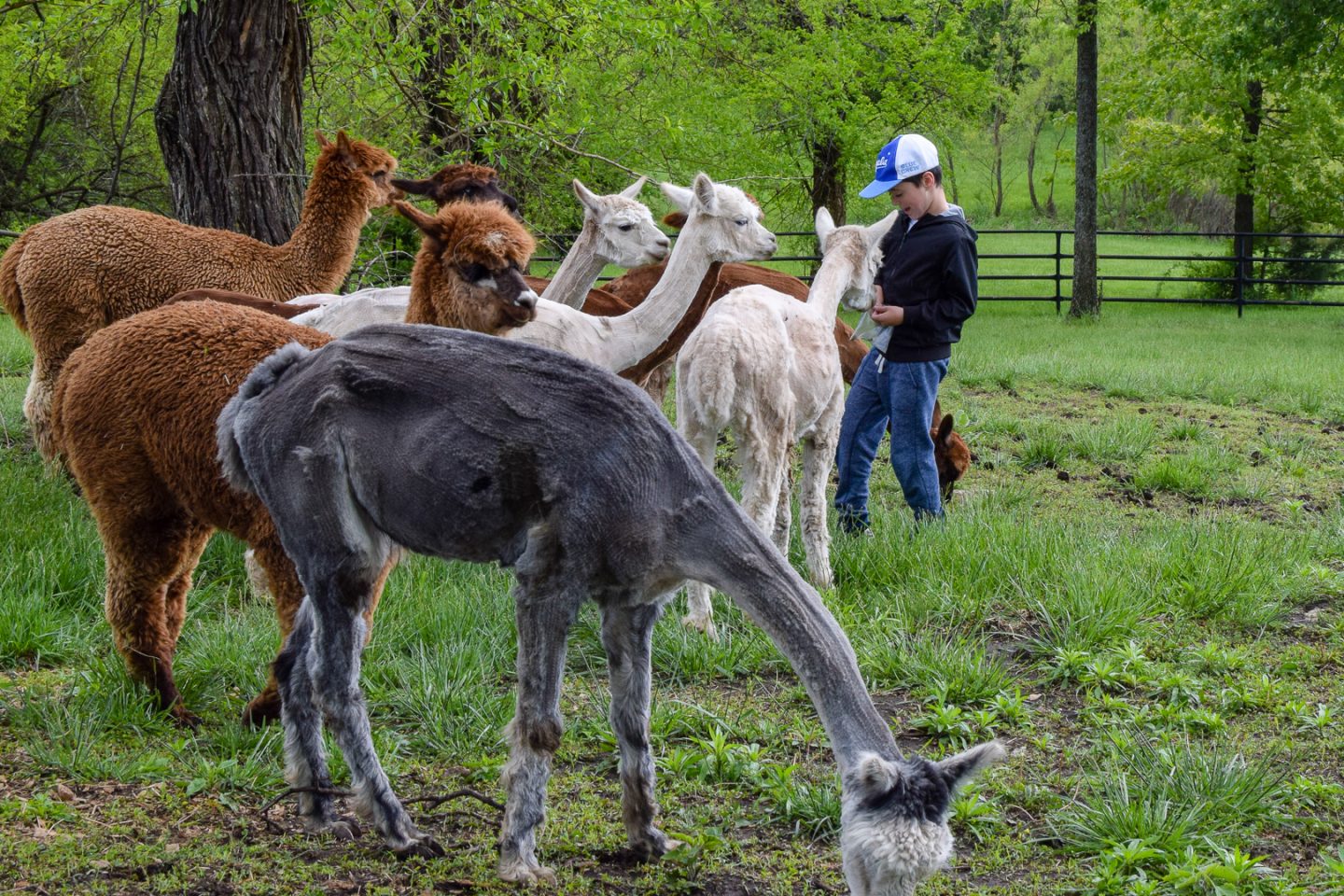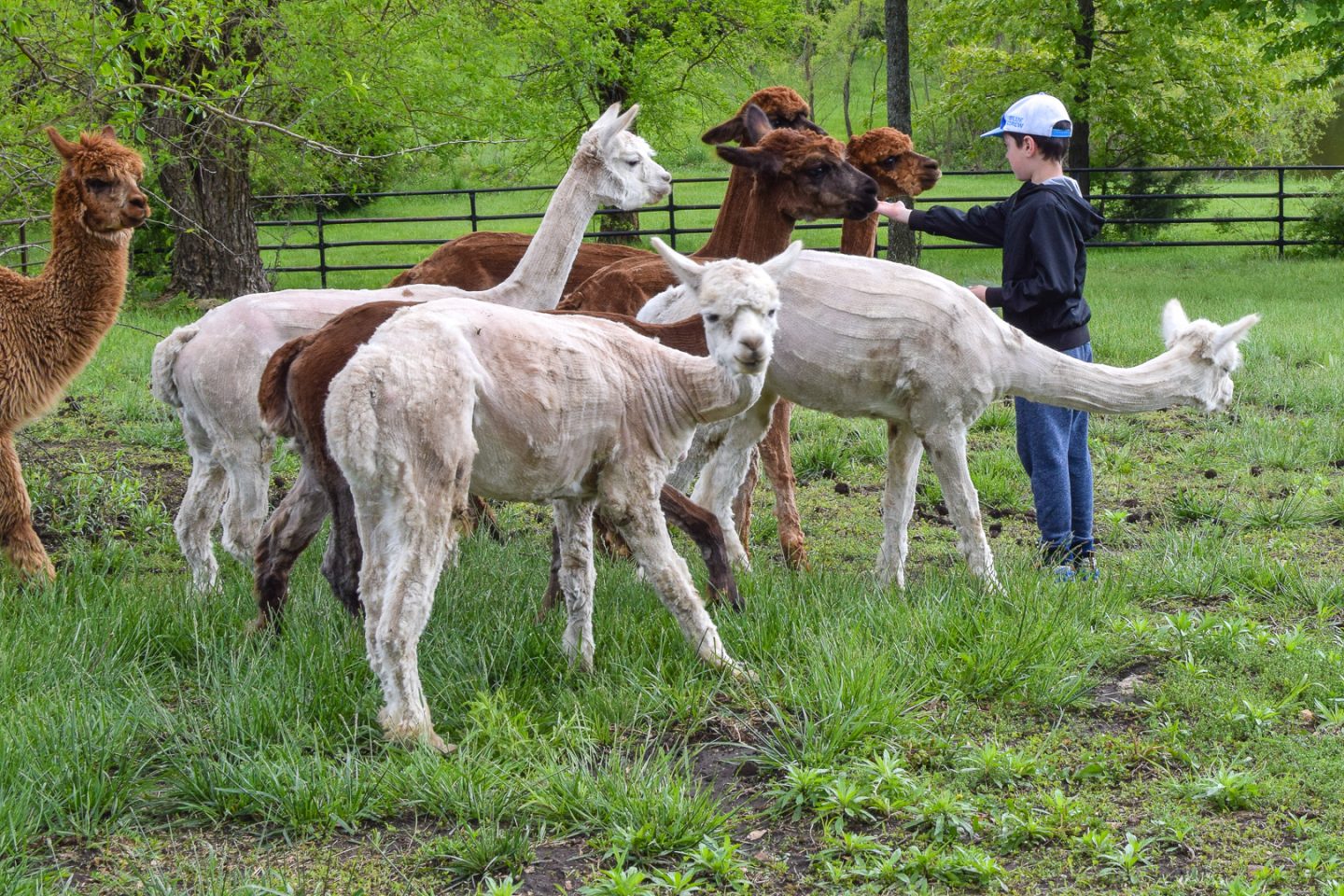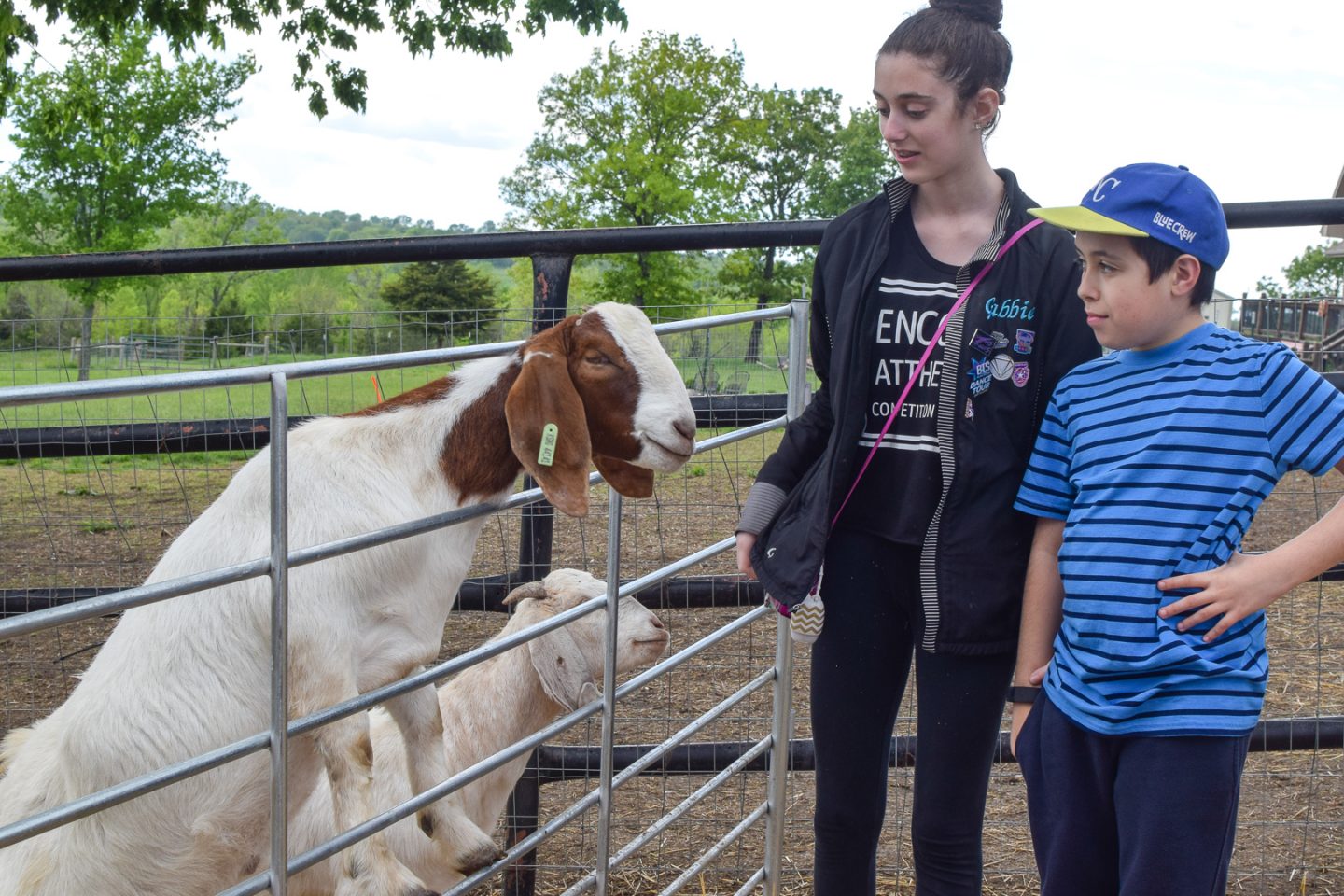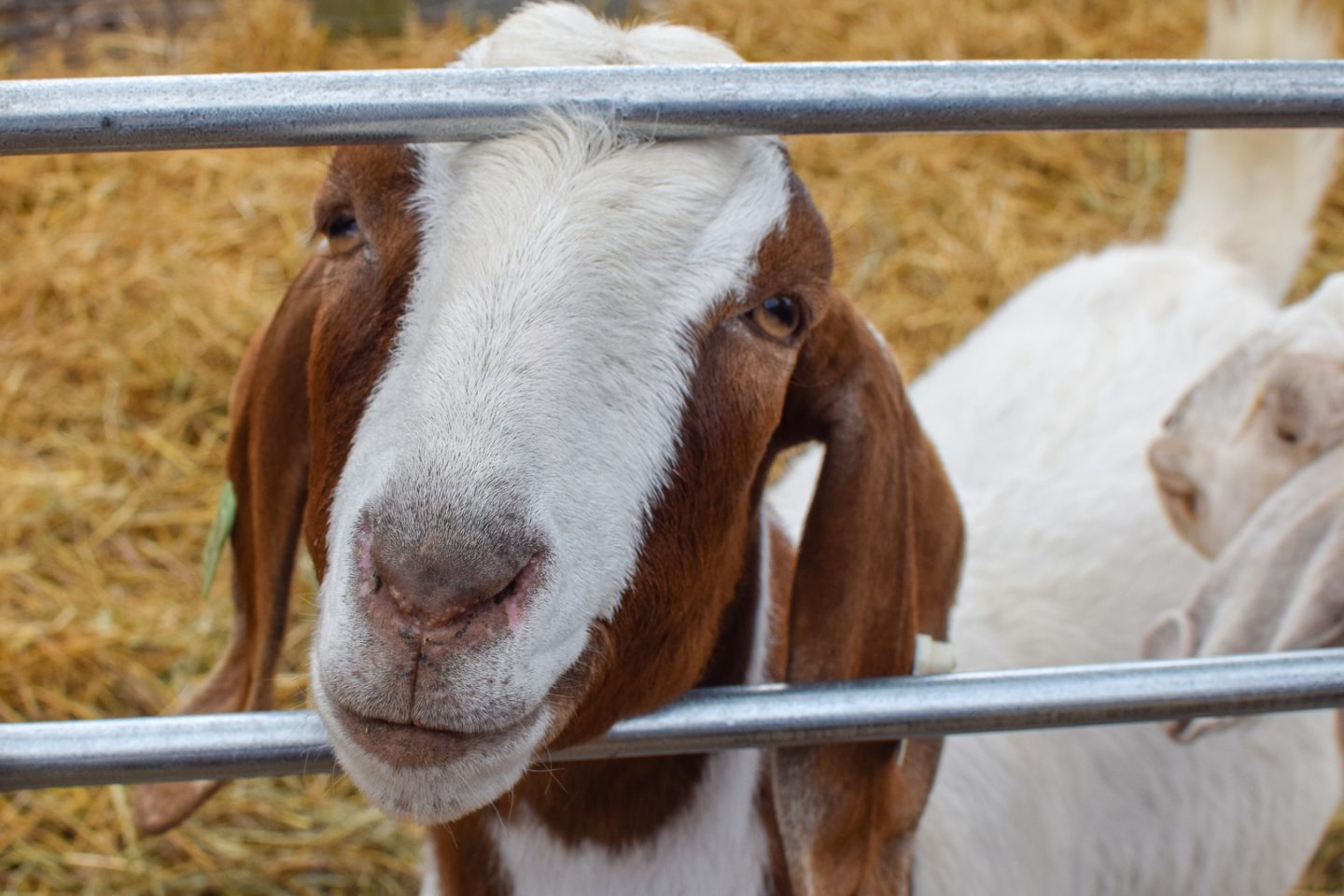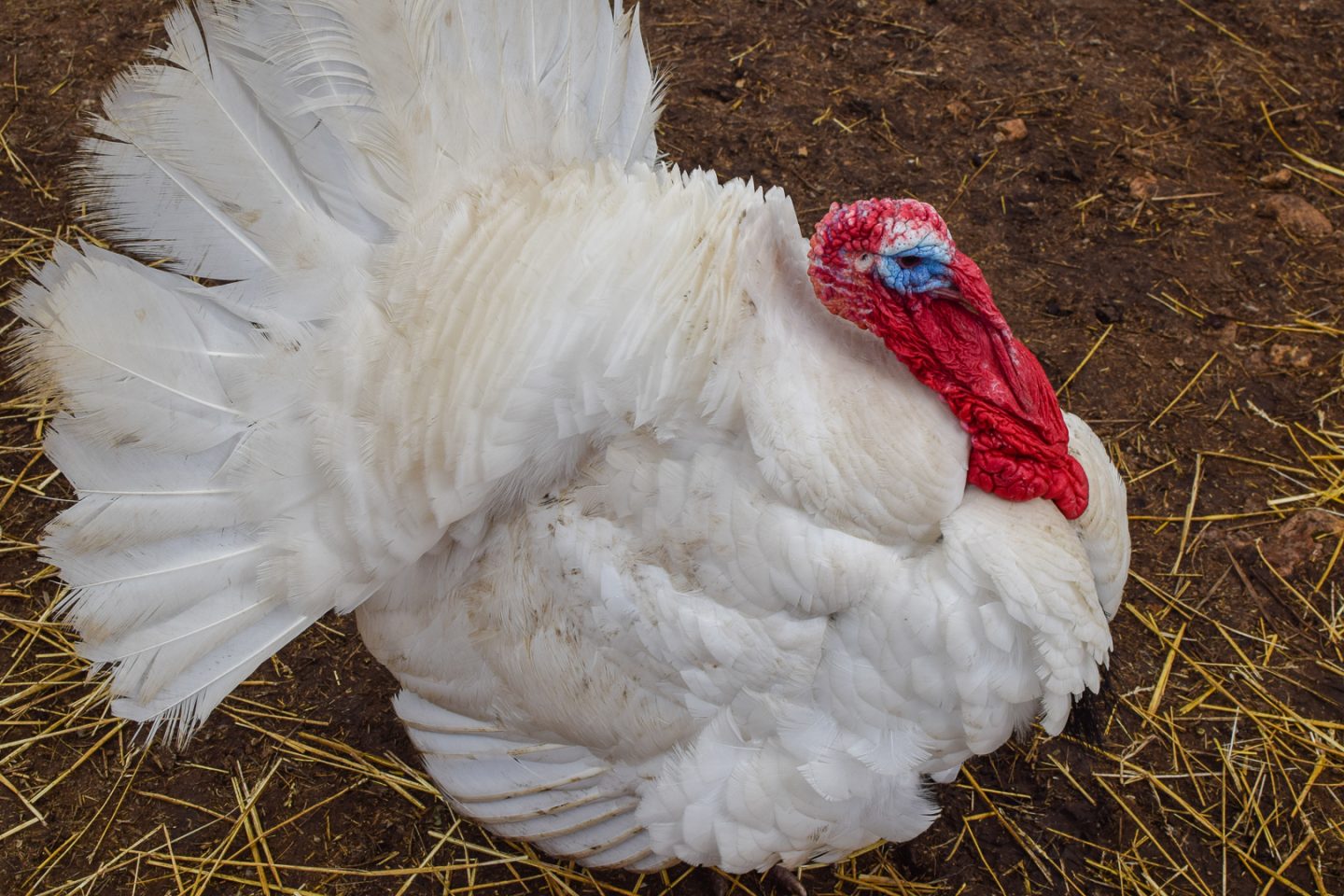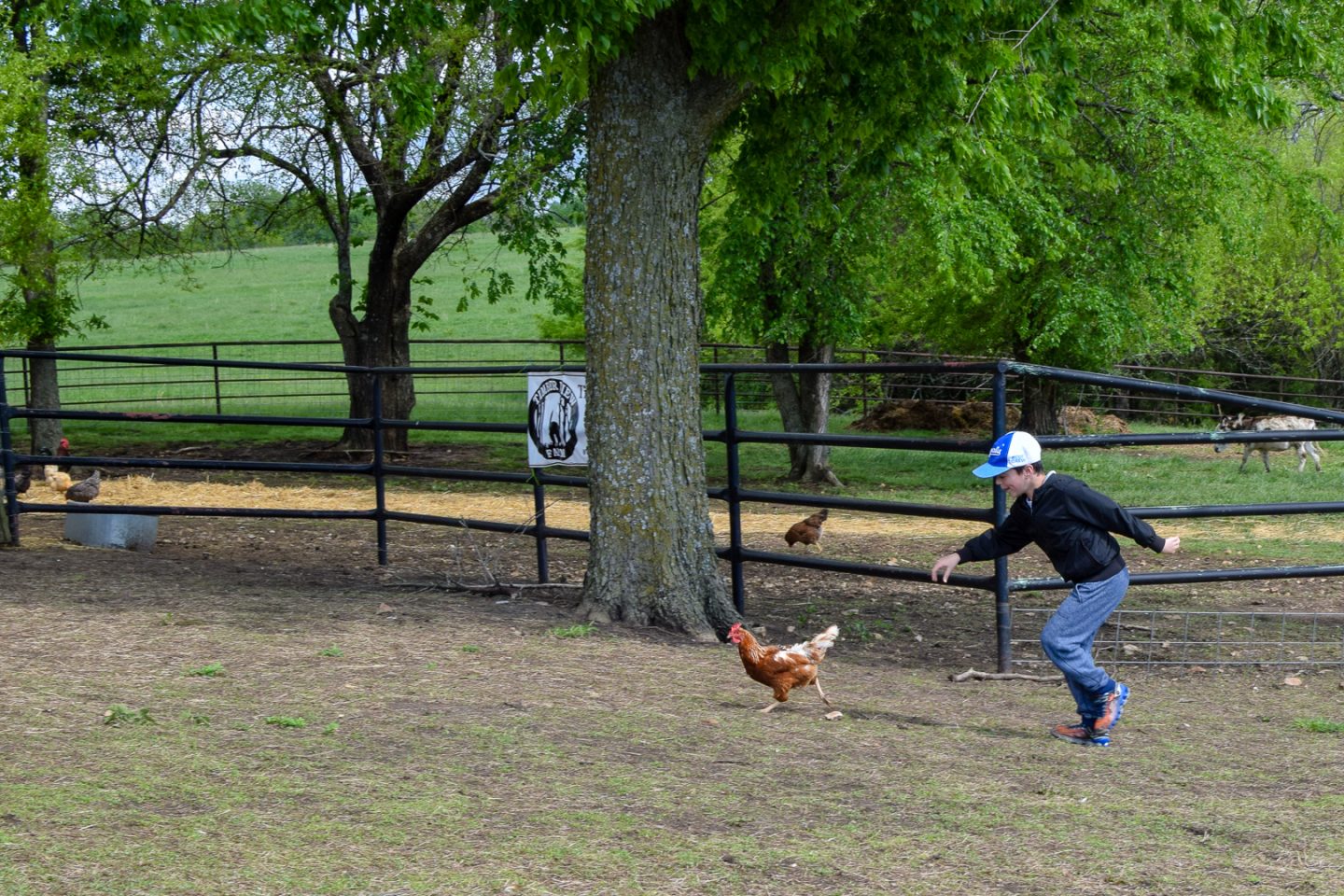 Now, here are Laura's questions from this month's Three Things post on her site.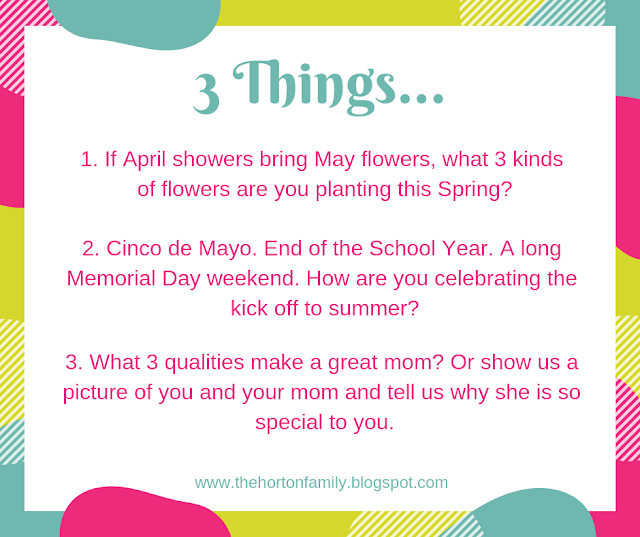 1. I really should plant more flowers! As of right now I have daffodils in my front flower bed, as well as another type of flower that I'm not sure what it is called. If I was going to add more, I think I would like to add irises, tulips, and / or lilies.
2. When the pool opens that is always a great way to kick off summer! It is sometimes warm enough to swim on Memorial Day, so we may do that this year! The kids have 1.5 days of school after Memorial Day, and then it's summer break, so we need to get planning on all the fun we will have this summer!
3. According to Simon, I'm a great mom because I'm fun, funny, and helpful! I think I'll go with those.
Next up, Tanya nominated me for the Sunshine Blogger Award (see my previous Sunshine Blogger questions here!) and I'm happy to answer the questions she left for me in her post!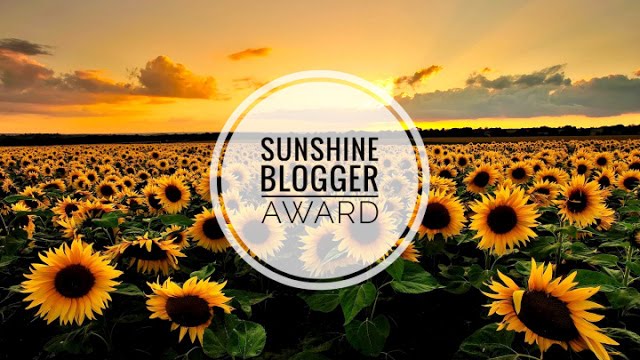 1. What is your favorite thing about blogging?
Definitely the community. I love finding out about products, ideas, and more from the bloggers I read, as well as just having supportive friends to communicate with.
2. What has been your biggest surprise in the past few years?
That's a hard one! Dave surprised me with a Disney cruise a few years ago, does that count?
3. What is your favorite recent read?
I've been reading even more than usual lately! I will be posting reviews of them all, but I will say I recently loved A Man Called Ove and A Very Large Expanse of Sea.
4. How do you picture your life in ten years?
It is so hard to imagine having kids at the ages of 18, 22, and 24! I could even be a grandmother in 10 years! That's scary. Hopefully I'll be having a lot of fun and traveling a lot while living a meaningful life!
Well, that was a lot! Feel free to tell me one of your answers to the above questions in the comments!