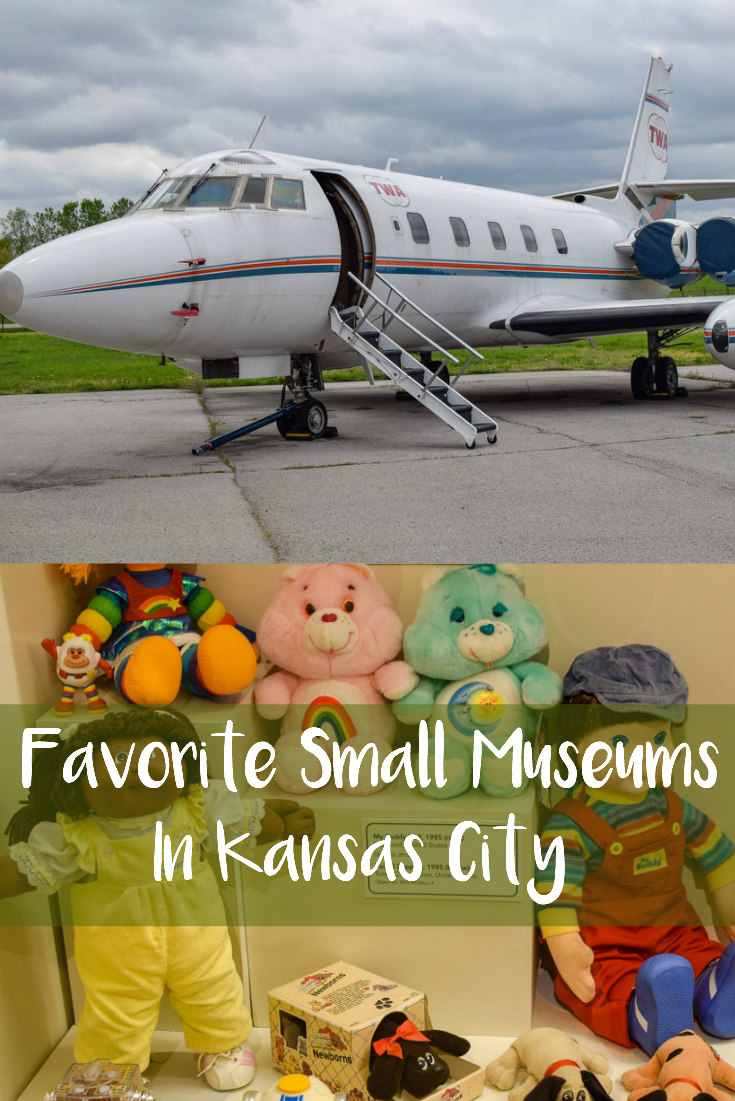 With summer break coming up and lots of adventures to embark upon, I thought I would share my top picks for museums to visit in Kansas City. These museums are great for locals and visitors alike! As you know, we love to visit museums of all types, and we have visited a lot of them in our area. These are some of our favorites.
1. The National Museum of Toys and Miniatures

[Our Most Recent Visit]
We have been here a bunch of times and we always enjoy admiring the amazingly detailed miniatures and reminiscing about the toys!
2. National World War I Museum
We only visited this museum once and I thought it was well done, but my kids were a little young for it when we went. I think they are old enough now though!
This small museum in Independence details the history of the area as a starting point for the wagon trails that led west to Santa Fe, Oregon, and California. [blog post]
Located at the Federal Reserve Bank of Kansas City, you can learn how money is made and see the machines counting and sorting money. [blog post]
5. The Truman Library and Museum
Located in Harry Truman's childhood town of Independence, you can learn all about his life and presidency! [blog post]
6. The Negro League Baseball Museum
All about the history of the Negro League baseball teams. I have not taking my kids to this museum but Dave and I were there for an event. It is also right next to the American Jazz Museum. [blog post]
7. The Kansas City Automotive Museum

[Our Visit]
Perfect for car lovers! Filled with old and interesting cars.

[One of Our Visits]
All about the history of Johnson County, which is where we live. Also includes a great kids' play area!

[Our Visit]
A museum about a boat that sank in the Missouri River in 1865 and all of the treasures that were found on board.
Newish, located in Union Station, and all about optical illusions! [blog post]
11. TWA Museum
Our most recent museum that we visited! All about the history of TWA Airlines. [blog post]
---
This post is part of our Local Tourist Link Up, so if you visited somewhere local to you this month, link up with Lauren and me here!
Feel free to save our image and share it in your blog post so others can find the link-up!
You are invited to the Inlinkz link party!
Do you enjoy visiting local museums?