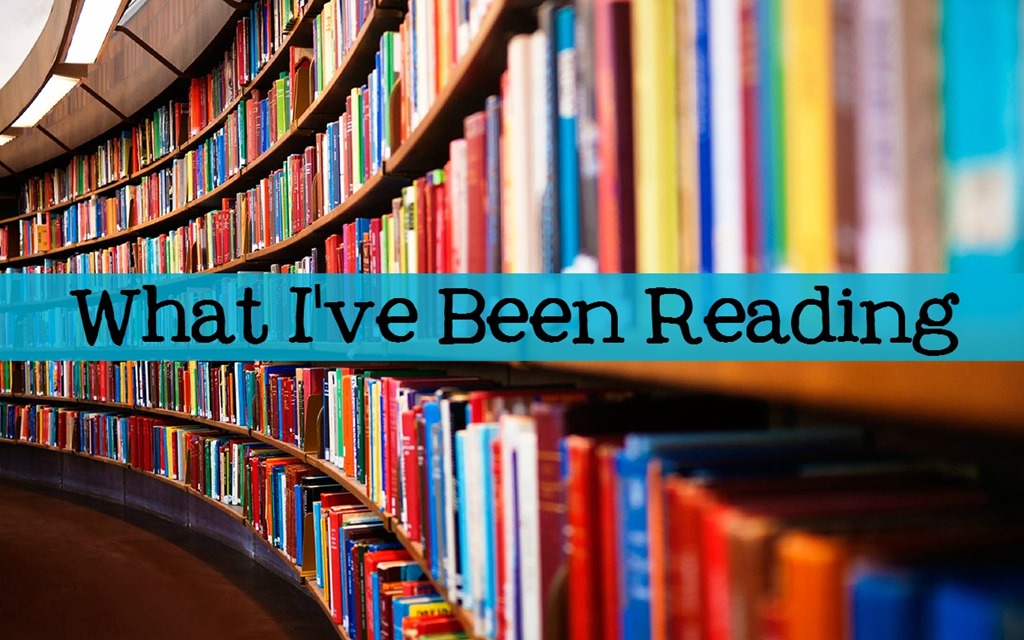 I started out the year reading about 4 books each month, but in both of the past two months I read 7! I also want to make sure you didn't miss the book I reviewed last week – We Were Beautiful. I really liked it!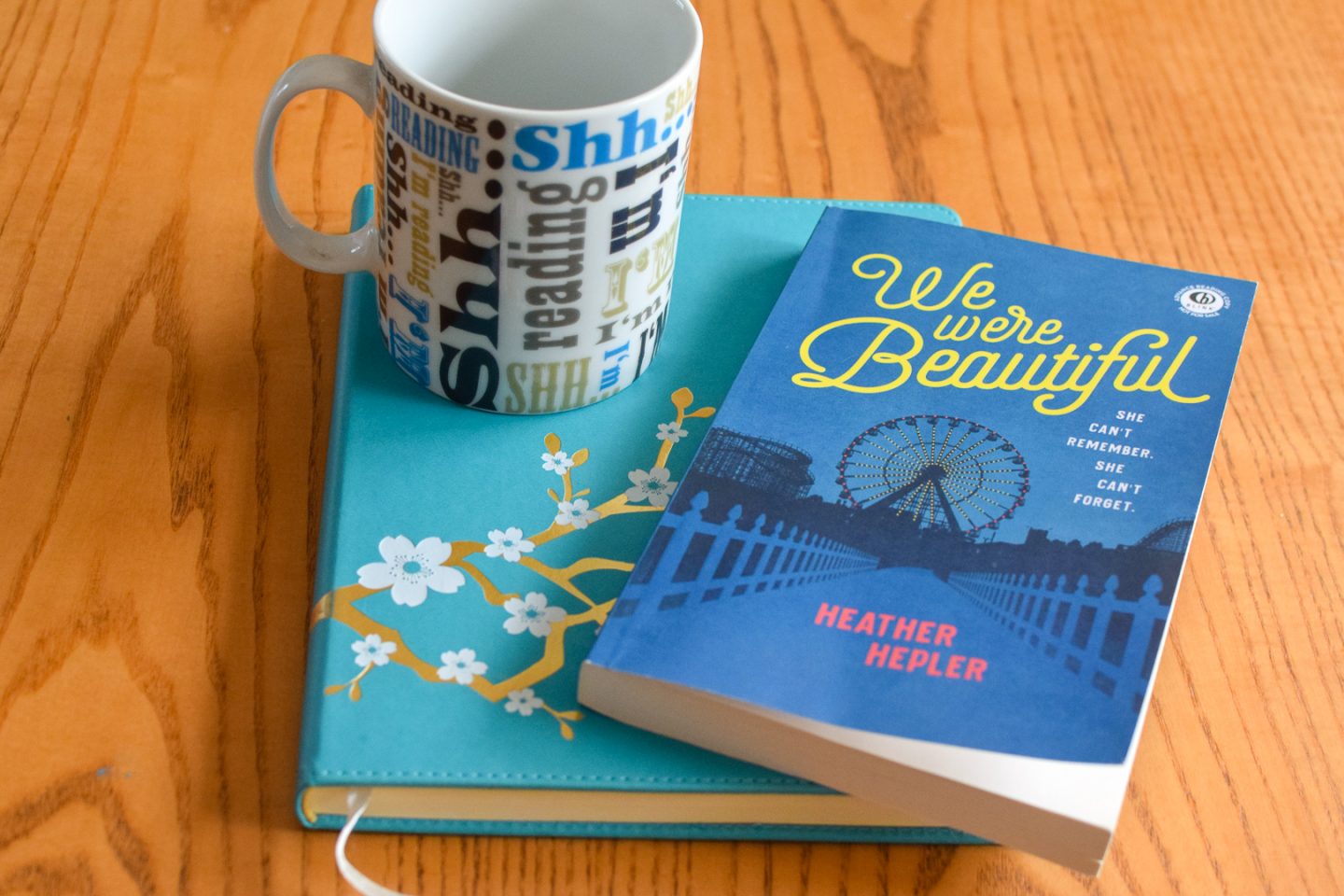 I've been getting such great book ideas from reading the posts that are linked up with Jana and Steph for Show Us Your Books each month, so thanks to all of you! Here are the books I read this month.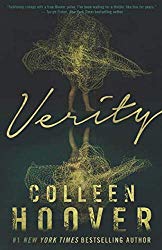 After reading a ton of reviews of Verity by Colleen Hoover, I decided to go for it. I had previously sworn off Colleen Hoover after I realized all of her romance books are written very similarly. Verity isn't the same as the rest of her books or like any other book I've ever read. I finished it super quickly and loved it. I couldn't get it out of my head afterwards either.
"Lowen Ashleigh is a struggling writer on the brink of financial ruin when she accepts the job offer of a lifetime. Jeremy Crawford, husband of bestselling author Verity Crawford, has hired Lowen to complete the remaining books in a successful series his injured wife is unable to finish. Lowen arrives at the Crawford home, ready to sort through years of Verity's notes and outlines, hoping to find enough material to get her started. What Lowen doesn't expect to uncover in the chaotic office is an unfinished autobiography Verity never intended for anyone to read. Page after page of bone-chilling admissions, including Verity's recollection of the night their family was forever altered. Lowen decides to keep the manuscript hidden from Jeremy, knowing its contents would devastate the already grieving father. But as Lowen's feelings for Jeremy begin to intensify, she recognizes all the ways she could benefit if he were to read his wife's words. After all, no matter how devoted Jeremy is to his injured wife, a truth this horrifying would make it impossible for him to continue to love her."
This book is so creepy in some parts! And the ending is a shocker. There is a whole group on Facebook discussing theories about what actually happened in the end! I can't give too much away, but the book is told from Lowen's viewpoint as well as from the autobiography that Verity wrote. If you've read this, I'd absolutely love to discuss it with you!
---
You guys, how many book titles start out with "the woman" or "the girl"? I was telling my mom how we read The Woman In The Window by A.J. Finn for my book club and when I started describing the book, she said, "isn't that The Girl on The Train?" Well, it kind of has a similar plot device – unreliable narrator thinks she sees a crime – but the book itself is very different.
"Anna Fox lives alone—a recluse in her New York City home, unable to venture outside. She spends her day drinking wine (maybe too much), watching old movies, recalling happier times . . . and spying on her neighbors. Then the Russells move into the house across the way: a father, a mother, their teenage son. The perfect family. But when Anna, gazing out her window one night, sees something she shouldn't, her world begins to crumble—and its shocking secrets are laid bare. What is real? What is imagined? Who is in danger? Who is in control? In this diabolically gripping thriller, no one—and nothing—is what it seems."
I liked this book as a quick, easy type of read. It wasn't the type of book my book group normally reads, but it did raise some discussions, mostly about what we thought about the various twists in the book. The major twist about midway through came as half a surprise to me. I was not entirely shocked that the story turned in that direction, but when I read it, I felt it. I don't know that I'm a fan of the unreliable narrator trope, but I actually kind of liked Anna!
---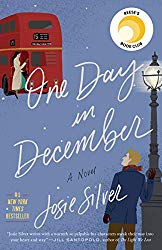 Another often recommended book was One Day In December by Josie Silver. It's funny that I tend to shy away from reading books set in other countries, but I ended up reading two in a row. Also both featured characters named Sarah, and revolved around a romance! This one was a bit frustrating to me, because I knew Laurie and Jack had to end up together, but it sure took awhile for it to happen.
"Laurie is pretty sure love at first sight doesn't exist anywhere but the movies. But then, through a misted-up bus window one snowy December day, she sees a man who she knows instantly is the one. Their eyes meet, there's a moment of pure magic…and then her bus drives away. Certain they're fated to find each other again, Laurie spends a year scanning every bus stop and cafe in London for him. But she doesn't find him, not when it matters anyway. Instead they 'reunite' at a Christmas party, when her best friend Sarah giddily introduces her new boyfriend to Laurie. It's Jack, the man from the bus. It would be. What follows for Laurie, Sarah and Jack is ten years of friendship, heartbreak, missed opportunities, roads not taken, and destinies reconsidered."
I guess this book was good. It didn't really stay with me, and about a week later I was trying to recall which book it was and I couldn't! Maybe I'm just old. Anyway, it's a cute read and I actually don't believe in love at first sight, but this book does make one think it's possible.
---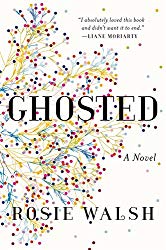 The next book I read that also took place in England and featured a character named Sarah was Ghosted by Rosie Walsh. One thing about this book that bothered me was that it intentionally leads you in the wrong direction. You think you're understanding what happened in the story and then you realize you were totally wrong, but in a way that you never would have guessed.
"When Sarah meets Eddie, they connect instantly and fall in love. To Sarah, it seems as though her life has finally begun. And it's mutual: It's as though Eddie has been waiting for her, too. Sarah has never been so certain of anything. So when Eddie leaves for a long-booked vacation and promises to call from the airport, she has no cause to doubt him. But he doesn't call. Sarah's friends tell her to forget about him, but she can't. She knows something's happened–there must be an explanation. Minutes, days, weeks go by as Sarah becomes increasingly worried. But then she discovers she's right. There is a reason for Eddie's disappearance, and it's the one thing they didn't share with each other: the truth."
The love story was believable, and the truth was surprising. I did like the conclusion of the story, but the process of getting there was a little annoying.
---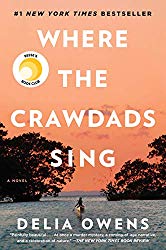 Next up was Where The Crawdads Sing by Delia Owens. Maybe the most hyped book ever! And I have an unpopular opinion. I liked it. I didn't think it was the best book of the year. I'm not sure I loved the ending. Yes, it was a good, well-written book. But I must be unlike most other readers out there, because it wasn't my favorite.
"For years, rumors of the "Marsh Girl" have haunted Barkley Cove, a quiet town on the North Carolina coast. So in late 1969, when handsome Chase Andrews is found dead, the locals immediately suspect Kya Clark, the so-called Marsh Girl. But Kya is not what they say. Sensitive and intelligent, she has survived for years alone in the marsh that she calls home, finding friends in the gulls and lessons in the sand. Then the time comes when she yearns to be touched and loved. When two young men from town become intrigued by her wild beauty, Kya opens herself to a new life–until the unthinkable happens."
I loved the part of the book about Kya's survival and the way she educated herself. I liked Kya's relationship with Jumpin. I just didn't find the ending to really be plausible. Guess what? It's becoming a movie. I wonder if that will be good!
---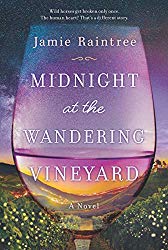 Finally, I read Midnight at the Wandering Vineyard by Jamie Raintree. I received this book from Harlequin Publishers. For some reason, I had a hard time concentrating on it when I was reading. I am not sure if that was due to the book or due to other things happening in my life, but I feel like I could have gotten more out of it if my concentration at the time had been better.
"Growing up, it was Mallory and Kelly. Kelly and Mallory. Nothing could come between them. That summer before college, bucket list in hand, they greeted every sunrise and chased every sunset. Tattoos—check. Sleeping under the stars—check. But when Mallory met Sam, everything changed. Older, experienced and everything Mallory never knew she wanted, Sam was her first taste of love—and the one adventure Mallory didn't want to share with Kelly. But Kelly had her own secrets, too, until the night tragedy struck and their perfect summer—and their friendship—unraveled. Now, after ten years away, Mallory is home and determined to make amends. No more secrets, no more half-truths. As Kelly slowly lets her guard down, Mallory convinces her to complete their unfinished list of hopes and dreams. But Mallory's not the only one back in town, and when Sam reappears, Mallory risks making all the same mistakes—and maybe a few new ones—to try to heal that which was broken."
I liked the focus of the book on female friendship. There is romance involved, but it is secondary to Mallory working out her friendship with Kelly. I also loved the setting. The vineyard sounded beautiful. I also liked the choices that the main characters made in the end. They both seem to be going in appropriate directions for their futures.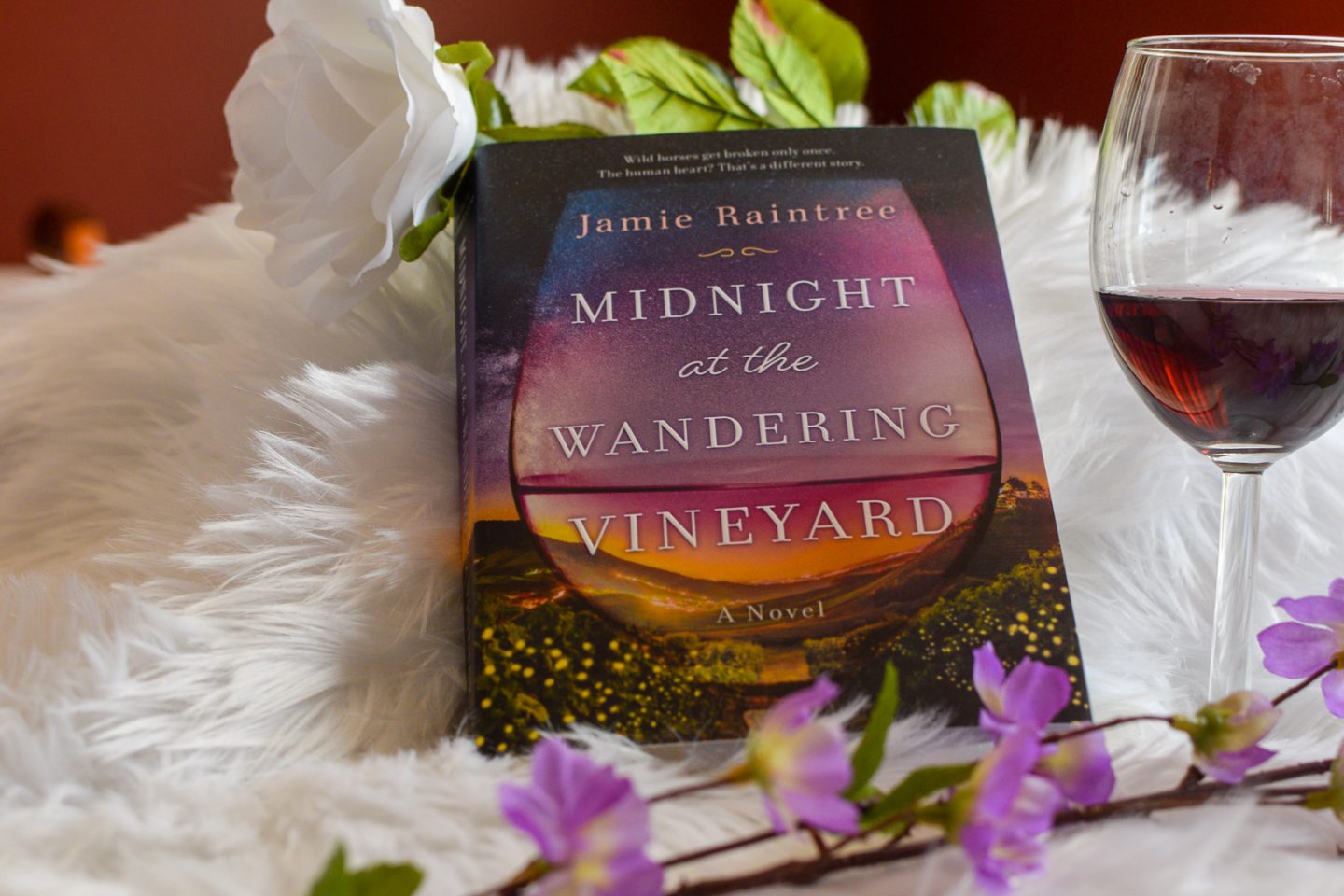 What have you been reading lately?