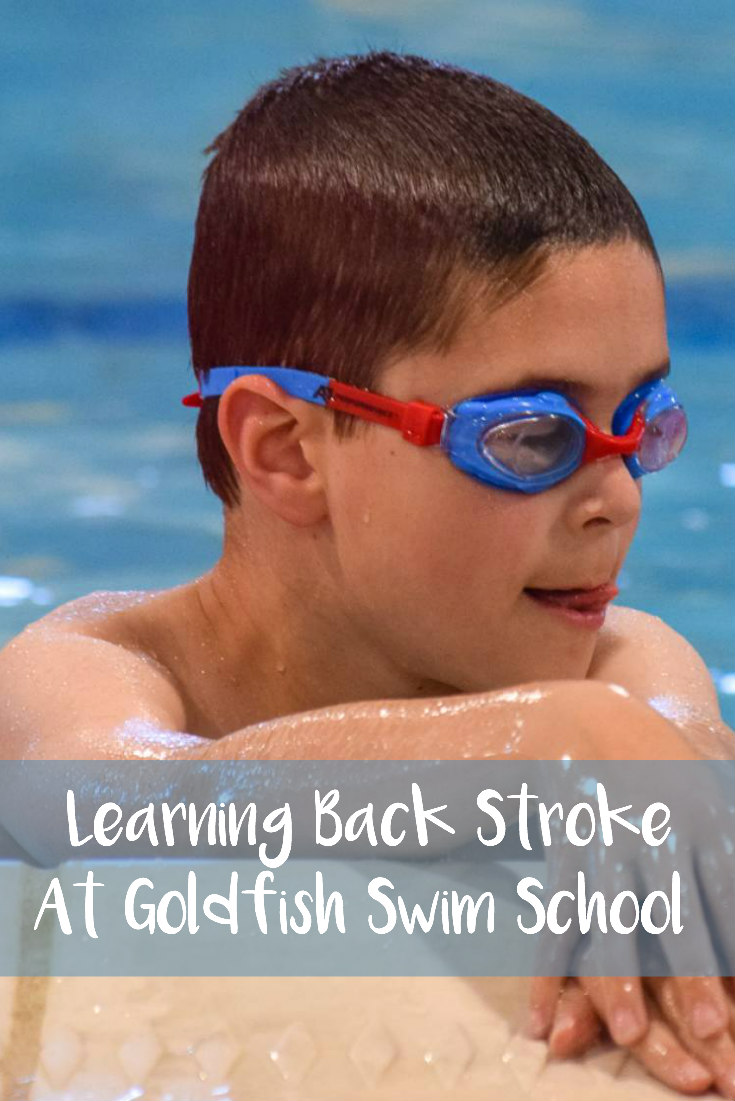 I am partnering with Goldfish Swim School for this post. All opinions are my own.
Back in January, I shared the steps I have seen the staff at Goldfish Swim School take when working on teaching Simon the crawl stroke. He is doing great with it now. He is still practicing his side turns to breathe, but doing really well with that.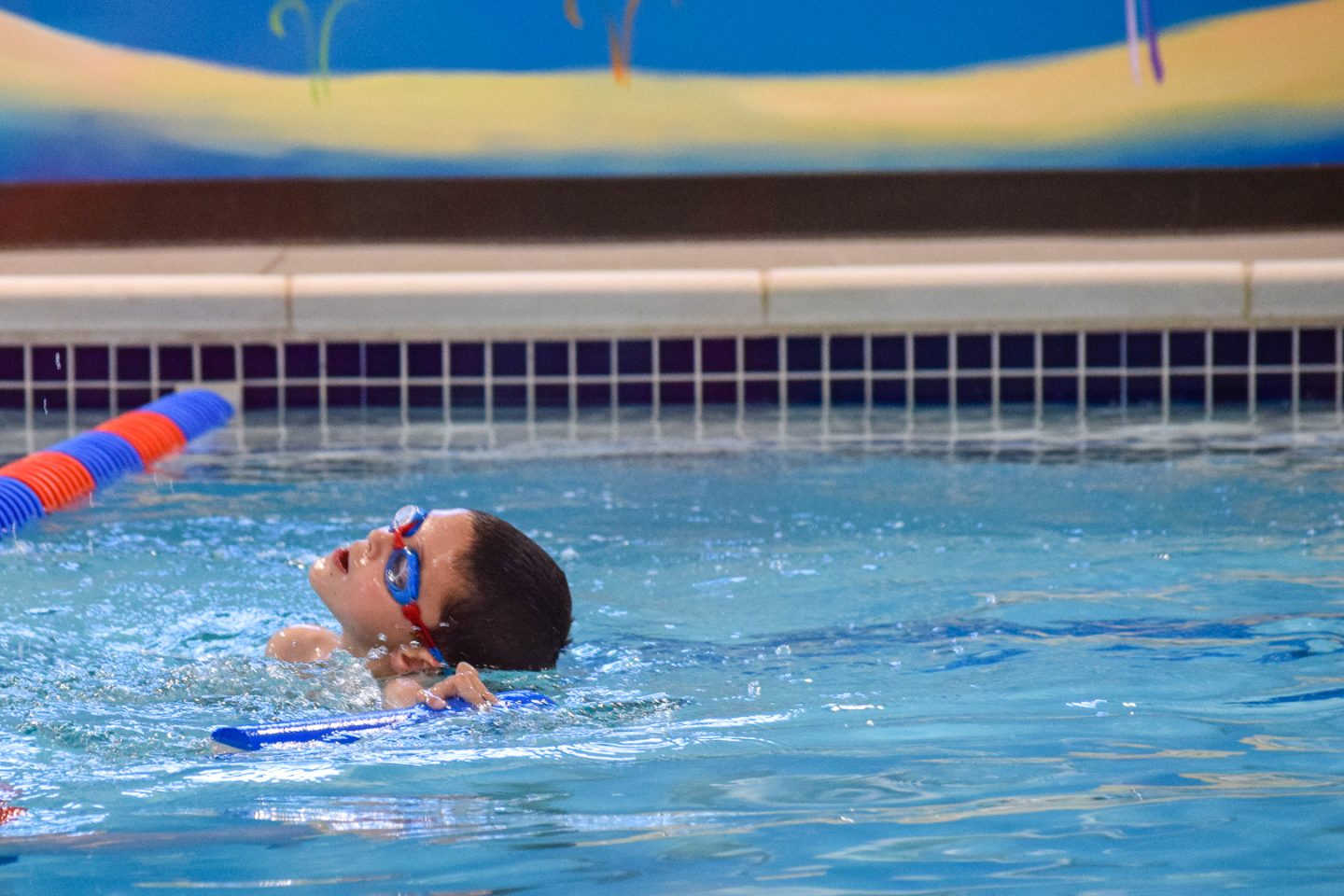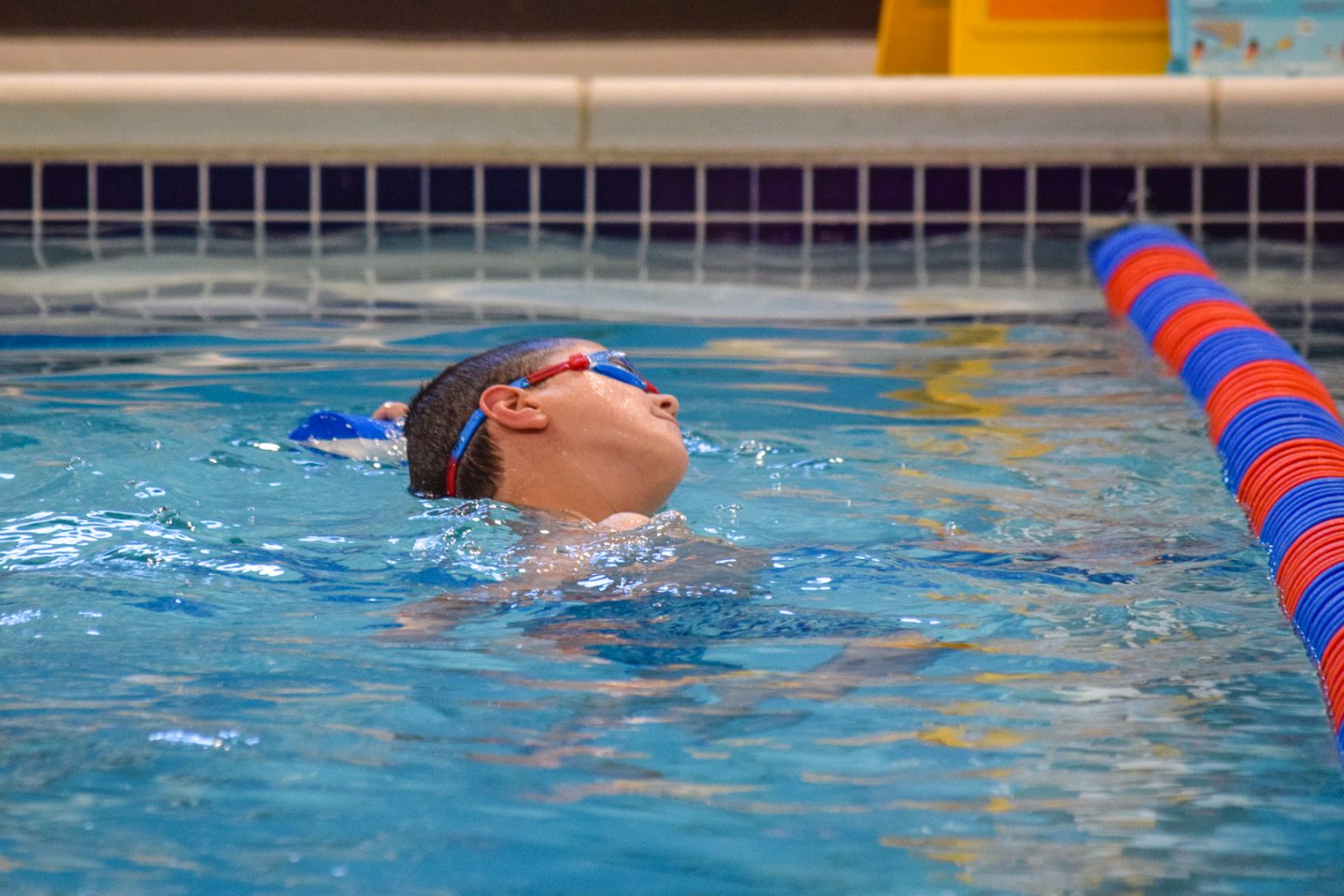 Simon is still working on the back stroke, which takes just as much thought and practice! The kids start with their hands on the wall and push off into the back stroke. The teachers are always nearby to help.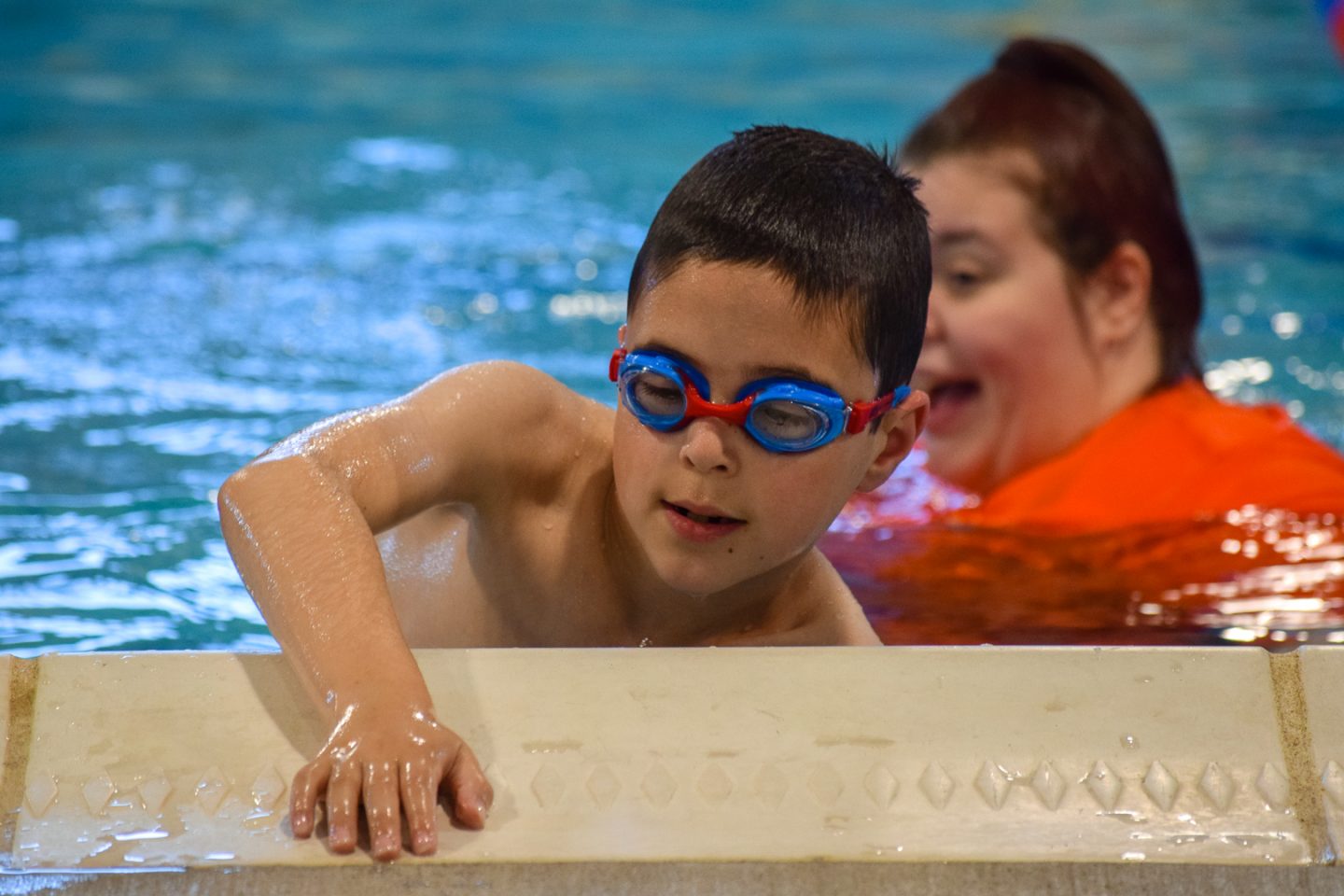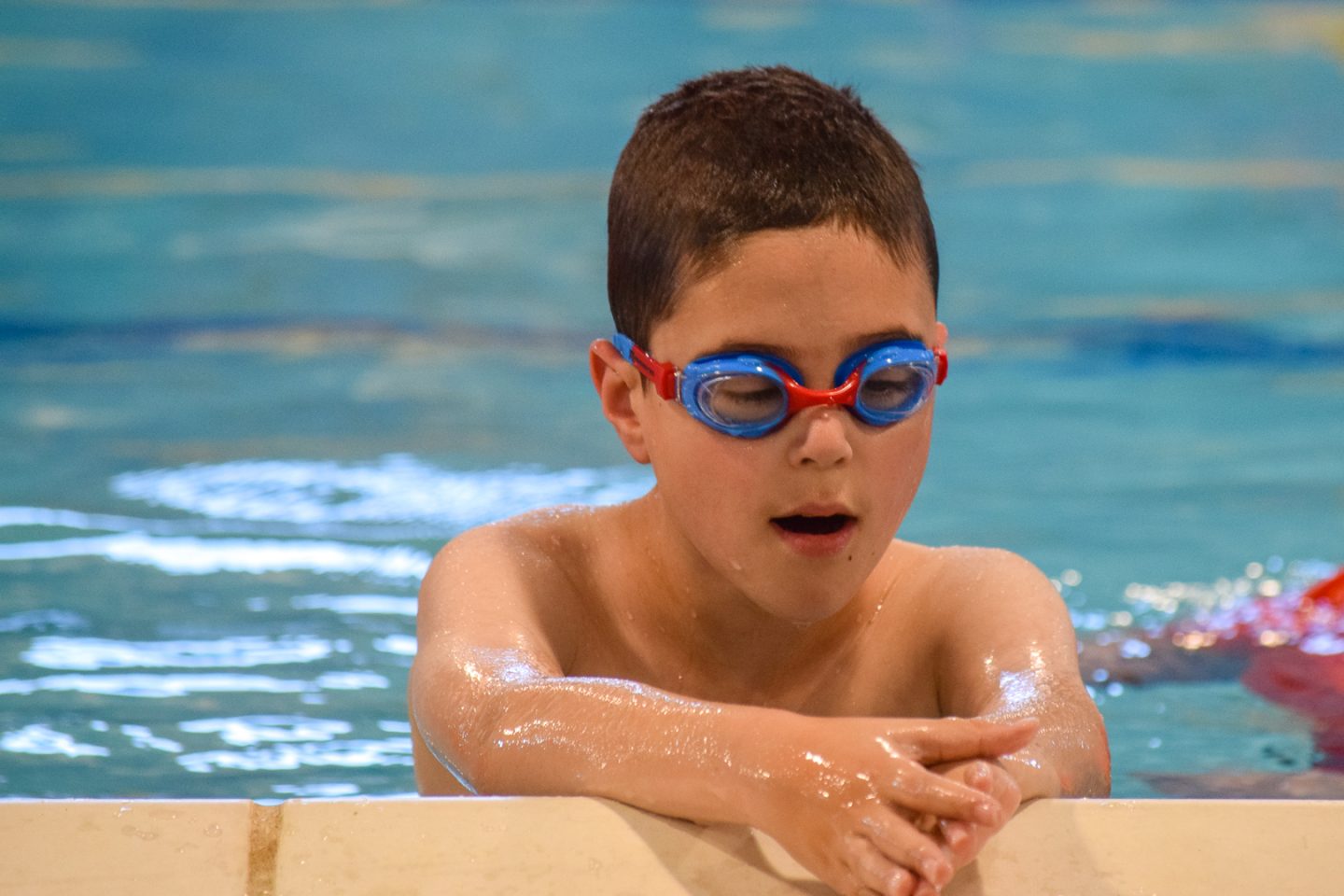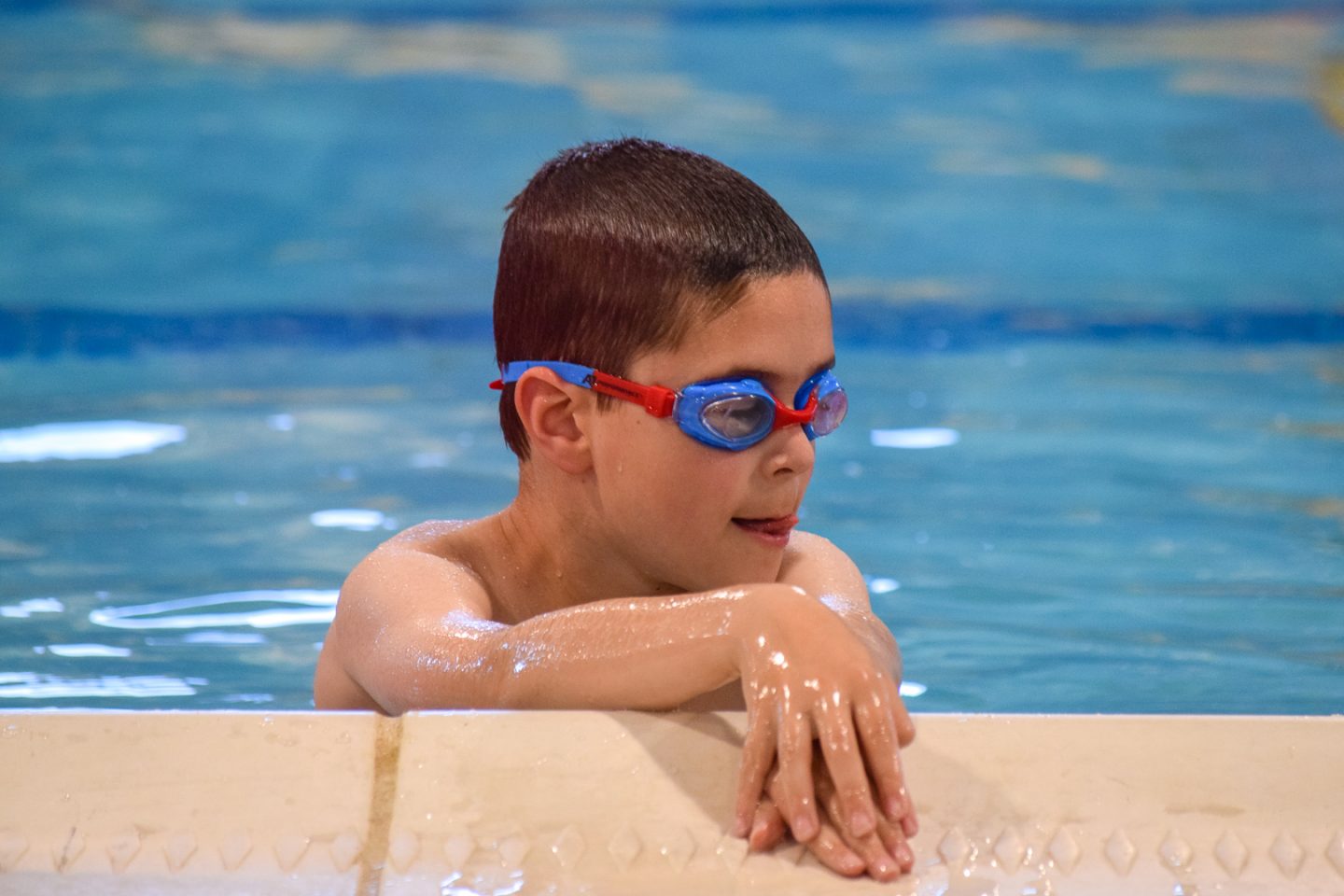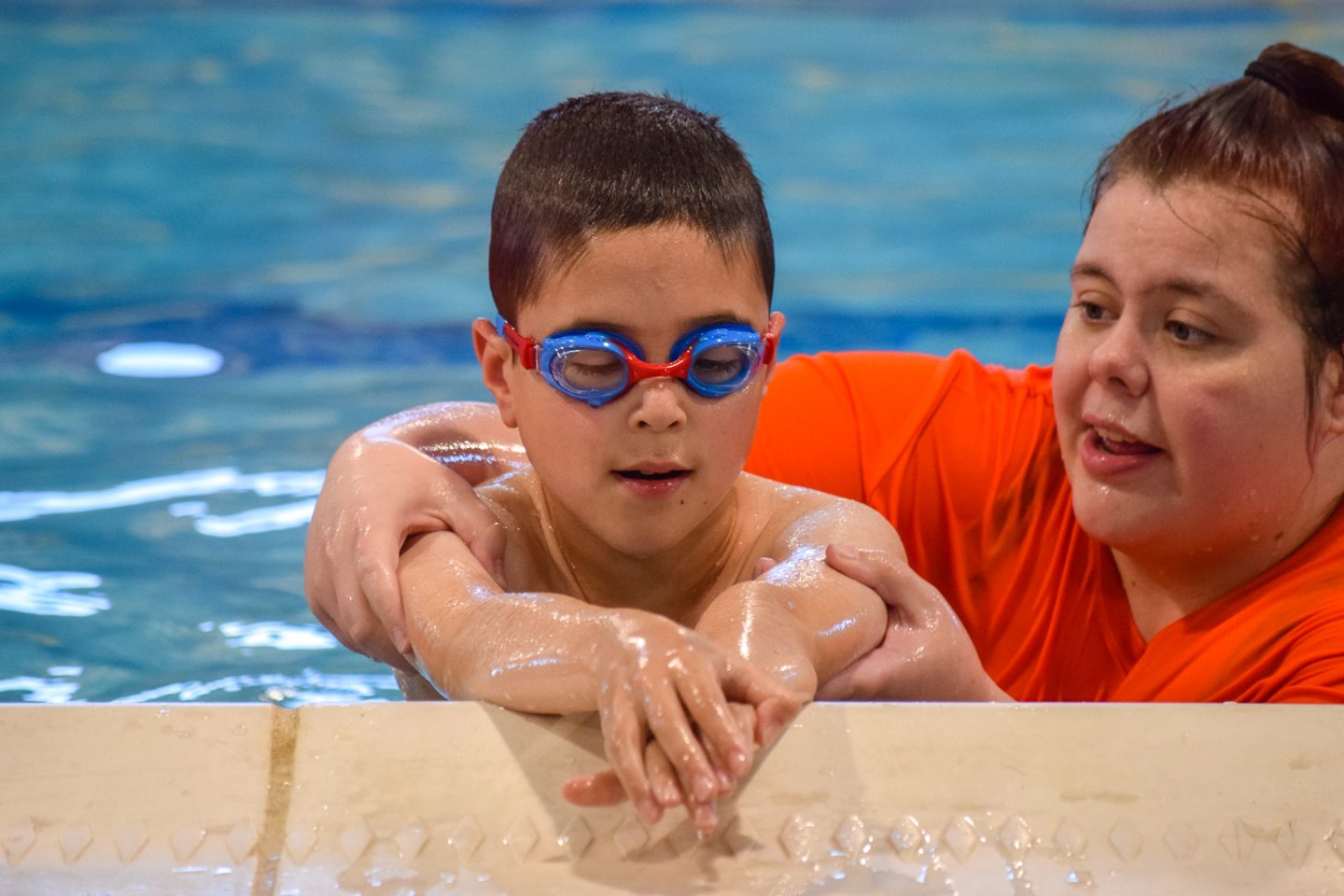 They practice using no arms and then only one arm at a time, as well as swimming with a kick board held on top of their bellies while working on their kicking. They also have to work on staying up while swimming, rather than sinking under the water!
I continue to be impressed and amazed at how well Simon has done with swimming at Goldfish!