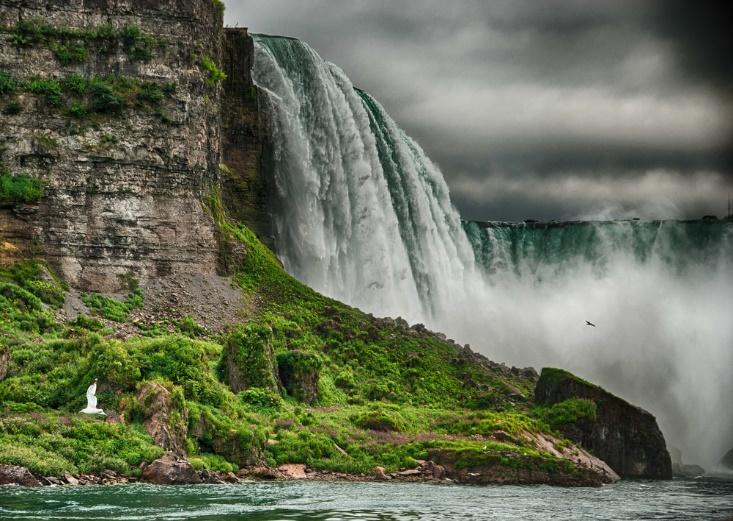 Niagara Falls is home to an abundance of natural beauty. In addition to the iconic falls, the area features an expansive array of picturesque woodlands, parks and gardens that are sure to excite travelers with an appreciation for nature. As such, it should come as no surprise that Niagara Falls is a popular destination for outdoor enthusiasts. Whether you're interested in getting an up-close look at the falls, embarking on a hike or reconnecting with nature, a trip to Niagara Falls should be right up your alley. Nature lovers who will soon be paying Niagara a visit won't want to miss out on the following activities.
Niagara Parks' Botanical Gardens
Located just 10 minutes north of Niagara Falls, the Niagara Parks' Botanical Gardens are truly a feast for the eyes. Spanning a whopping 99 acres, these gardens are meticulously maintained and feature every type of flower under the sun. Whether you're hoping to see perennials, azaleas or herbs, the Botanical Gardens have got you covered. Additionally, rose enthusiasts are sure to love the world-renowned rose garden, which features over 2,400 roses. In addition to its stunning array of plant life, the Niagara Parks' Botanical Gardens are home to Niagara's famous Butterfly Conservatory, which houses over 2,000 tropical butterflies. To sweeten the deal, the Botanical Gardens are open daily from dawn until dusk, and admission is free! Many popular Niagara Falls hotels are located in close proximity to the Gardens, making them among the most easily accessible attractions in the area.
Niagara River Recreation Trail
If you're a fan of hikes or nature walks, you can't go home without visiting the Niagara River Recreation Trail. This expansive trail stretches out for 35 miles and is ideal for walkers, runners and non-motorized vehicles. Starting at Fort George, it encompasses the entire length of the peninsula and features breaks whenever the trail crosses into urban areas. The trail is conveniently divided into four scenic sections, each of which takes about one to two hours to walk at a comfortable pace. Constructed and maintained by the self-funded Niagara Parks Commission, the Niagara River Recreation Trail is the pinnacle of the commission's efforts to preserve the natural beauty of the areas surrounding the Niagara River.
White Water Walk
Another must-experience attraction for seasoned hikers, the White Water Walk provides visitors with an up-close look at the raging waters of the Great Gorge. While making your way across a boardwalk, you'll be able to marvel at the natural splendor of one of the world's most temperamental stretches of whitewater. The sight of trillions of gallons of water being forced into an accelerating trough is sure to amaze even the most prolific nature aficionado. After descending 70 miles via elevator, guests walk through a tunnel that's 73 meters in length. Next, they make their way across the aforementioned boardwalk (which is roughly a quarter of a mile) before being granted access to two observation areas located at the edge of the river.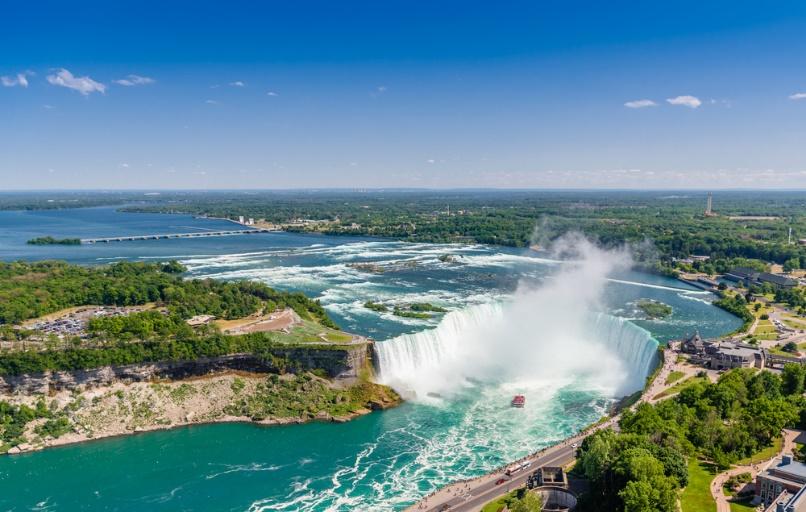 Niagara Fishing Adventures
Anglers who are yearning for new experiences won't want to miss out on Niagara Fishing Adventures. Helmed by Captain Aldo Nava, these excitement-laden fishing trips take place on the Niagara River and Lake Ontario. When fishing with Captain Nava, guests can expect to reel in such exotic catches as brown trout, rainbow trout and Chinook salmon. Whether you're interested in a solo outing with Captain Nava, a group expedition or a corporate team-building experience, Niagara Fishing Adventures can oblige.
HorsePlay Niagara, Inc.
Equestrians with a nose for adventure should place a call to HorsePlay Niagara, Inc. This popular horse-riding business provides guests with the opportunity to enjoy horseback riding and trail riding in a relaxed environment that's rife with natural splendor. HorsePlay's scenic rides allow travelers to take in an abundance of breathtaking scenery and discover parts of Southern Ontario that few get to see. There's no better way to spend a vacation than reconnecting with nature. Taking part in outdoor activities and developing a renewed appreciation for nature's wonders can help clear one's mind, alleviate stress and frame things in a new perspective. Travelers who are passionate about spending time outdoors should never pass up a chance to visit Niagara Falls. Home to a renowned assortment of indoor events and attractions, the area is also teeming with activities that will delight even the choosiest nature lover.
---
Jackie is a content coordinator and contributor that creates quality articles for topics like technology, home life, business, travel and education. She studied business management and is continually building positive relationships with other publishers and the internet community.