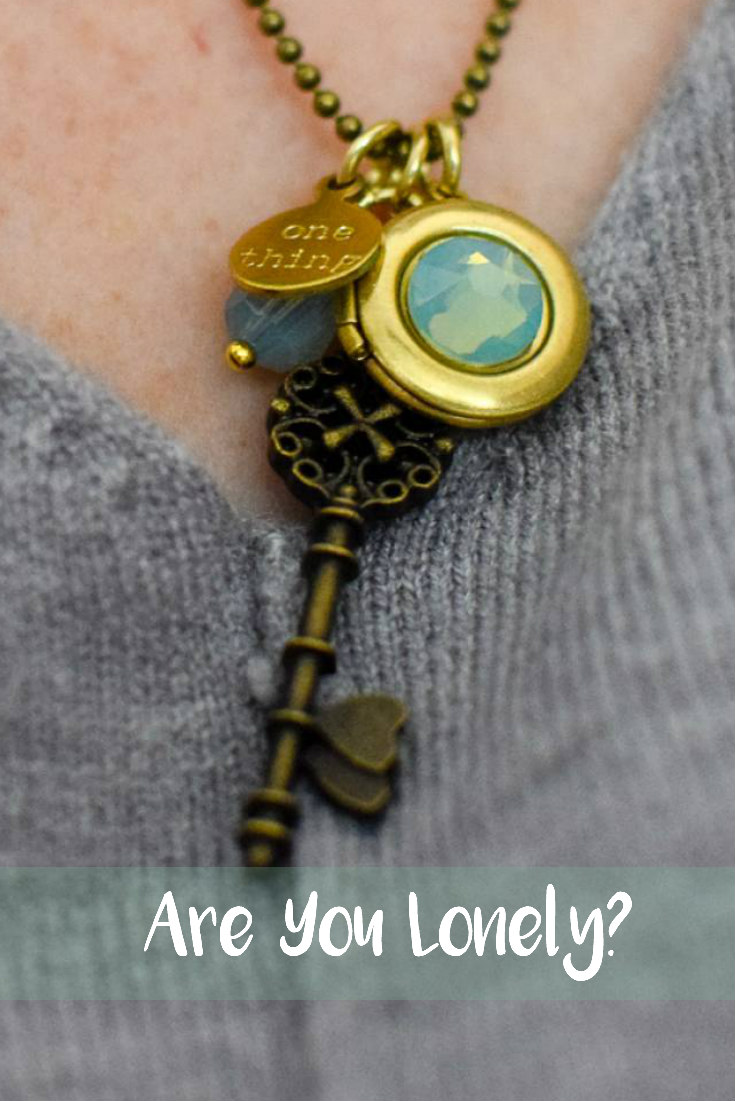 In the first of my new series of posts inspired by podcasts, today I want to talk about loneliness. This post is inspired by the 10 Things To Tell You podcast entitled Are You Lonely. This particular episode struck a cord with me because I could relate to a lot of the things Laura brought up regarding when and how you might feel lonely. This topic also ties in with a brand I recently discovered – One Thing Lockets – whose amazing jewelry is designed in order to fight isolation by delivering messages of love, hope, and inspiration in lockets you can wear.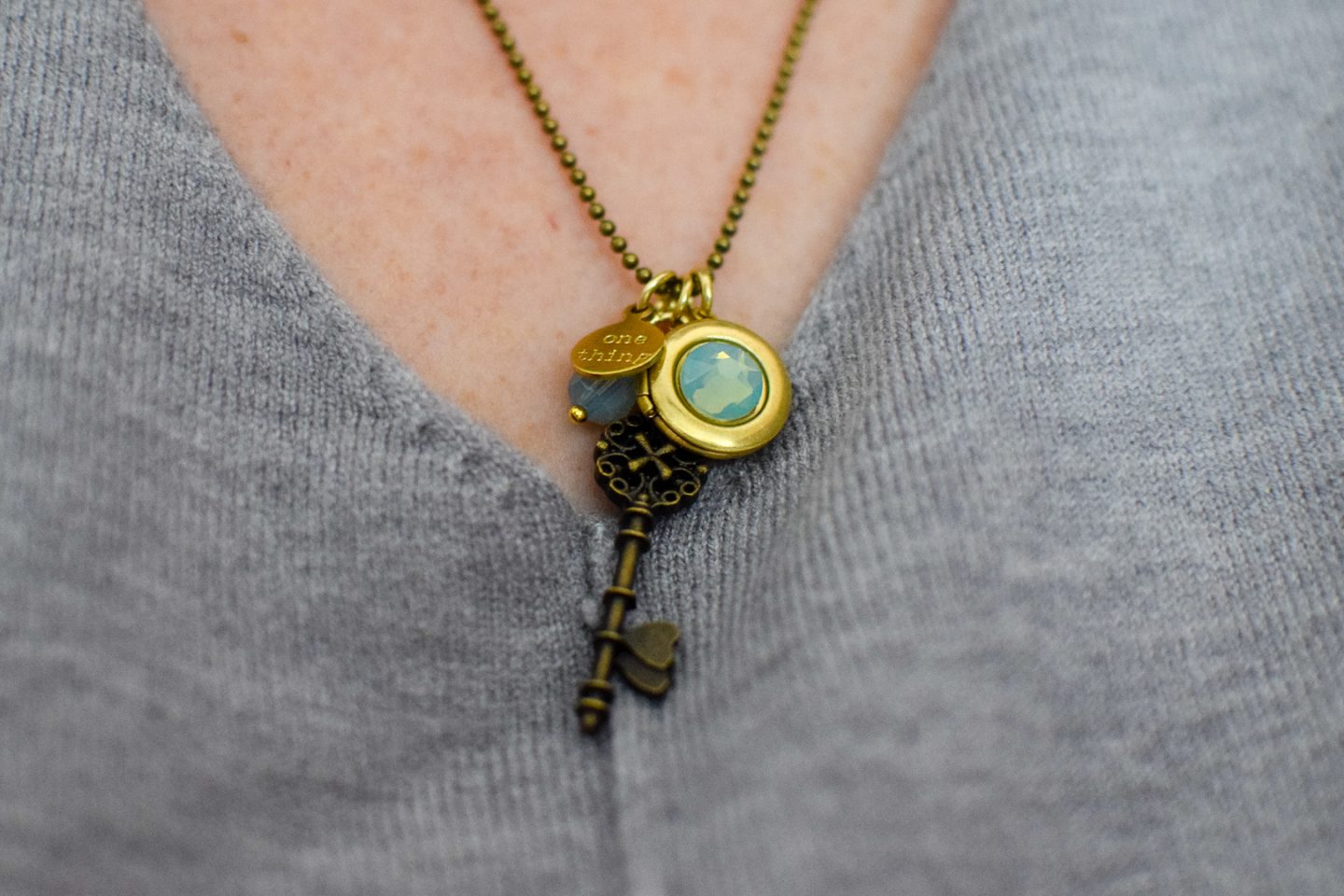 In my life, I have often felt lonely. Growing up, I never had a real best friend. I have always felt different from other people in a variety of ways. Either I was the youngest in the group, or the oldest, or the only one who didn't celebrate Christmas, or the only one who cared about whatever issue, etc., etc.
Obviously I'm not alone and I know I can find like-minded people in my community. I can also embrace the fact that right now I'm at least 5 years older than all of my closest friends as well as the only one without a baby.
Laura talks about starting a book group and you probably know that I am in a book group. I really do like discussing books with my group, but when the discussion goes onto parenting, that's when I truly realize I'm the only mom without a baby or preschooler. Some of the topics that come up are things I no longer can relate to!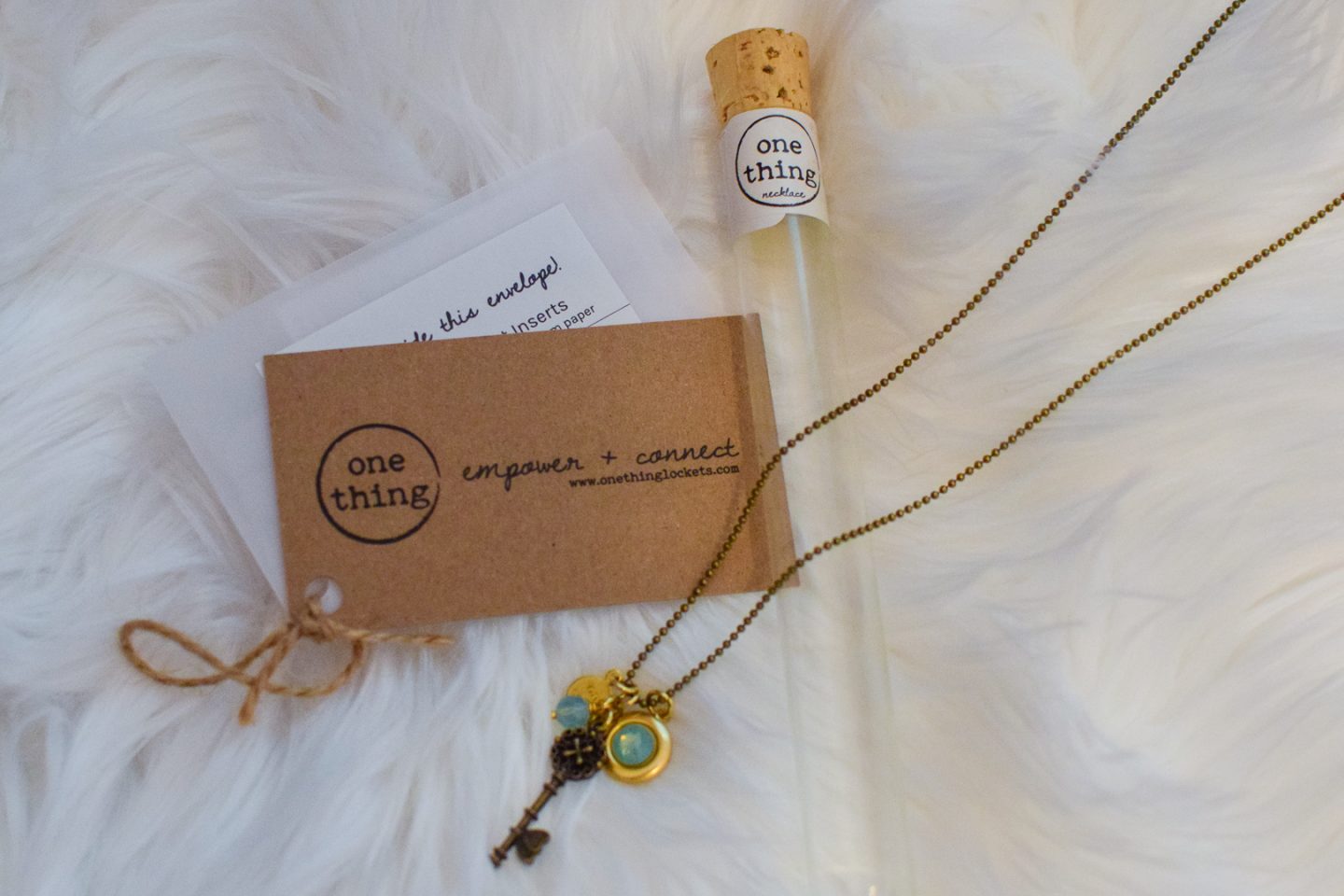 One Thing Lockets asks people all over the world for the ONE THING they bring to the world. Lately I've been thinking that my one thing might be that I have parenting experience. I can encourage others that they are not alone just as I am not alone.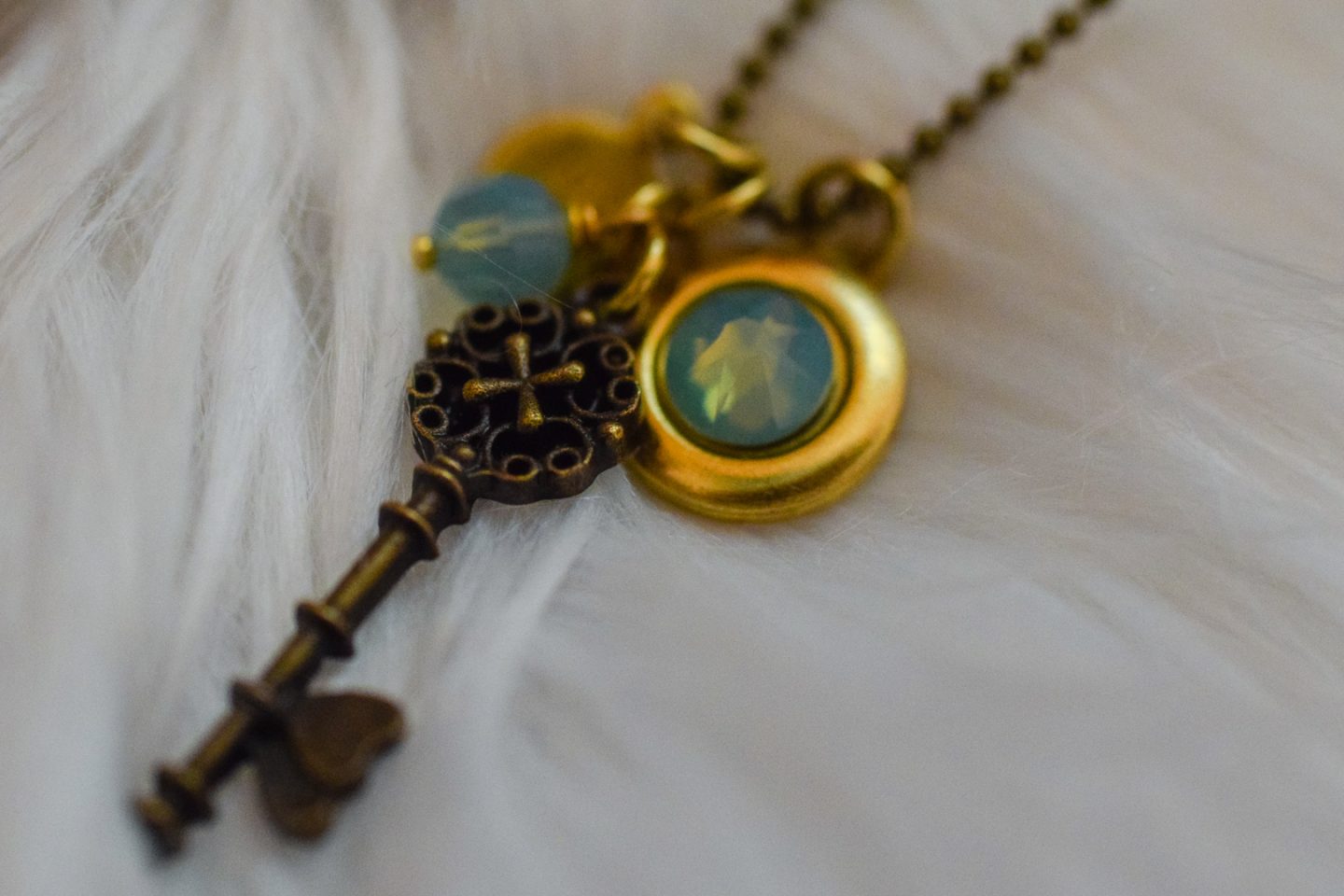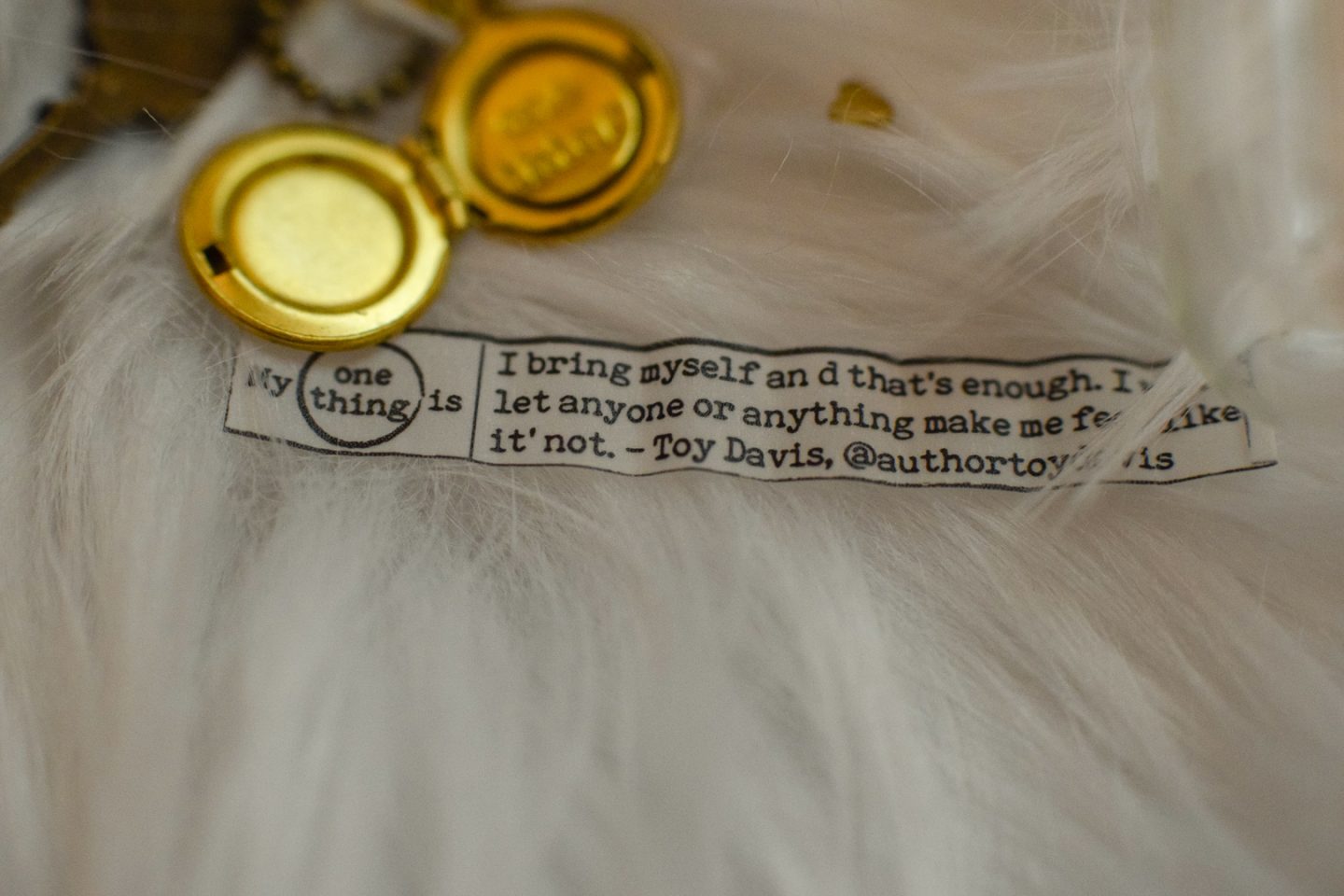 Each One Thing Locket fights isolation by including a message that you can choose to keep inside your locket if it resonates with you, or you can use the included water resistant note paper to write down your own one thing that empowers or heals you. The note that I received says "I bring myself and that's enough. I won't let anyone or anything make me feel like it's not." You can write any type of note to yourself or to someone else as a gift. This is a wonderful way to connect with others.
Because One Thing Lockets began with moms writing notes to each other to help with postpartum depression, 10% of sales go to programs that help mothers with postpartum depression and to isolated communities in Canada and the U.S. They also hire moms who are hesitant to go back to work and are feeling isolated. This helps them find confidence and courage to believe they are more than fit for the workplace. I love that!
You can check out some of the One Thing Messages that come in from all over the world. You can also submit a message of your own. Here are some of my favorite submitted messages:
While I received my necklace as a gift in exchange for my review, when I received it I immediately ordered two bracelets as well! The prices are great – and they are in Canadian dollars so when they convert to US Dollars they will be even less expensive! And by when I wear this jewelry, I remember that I am not alone.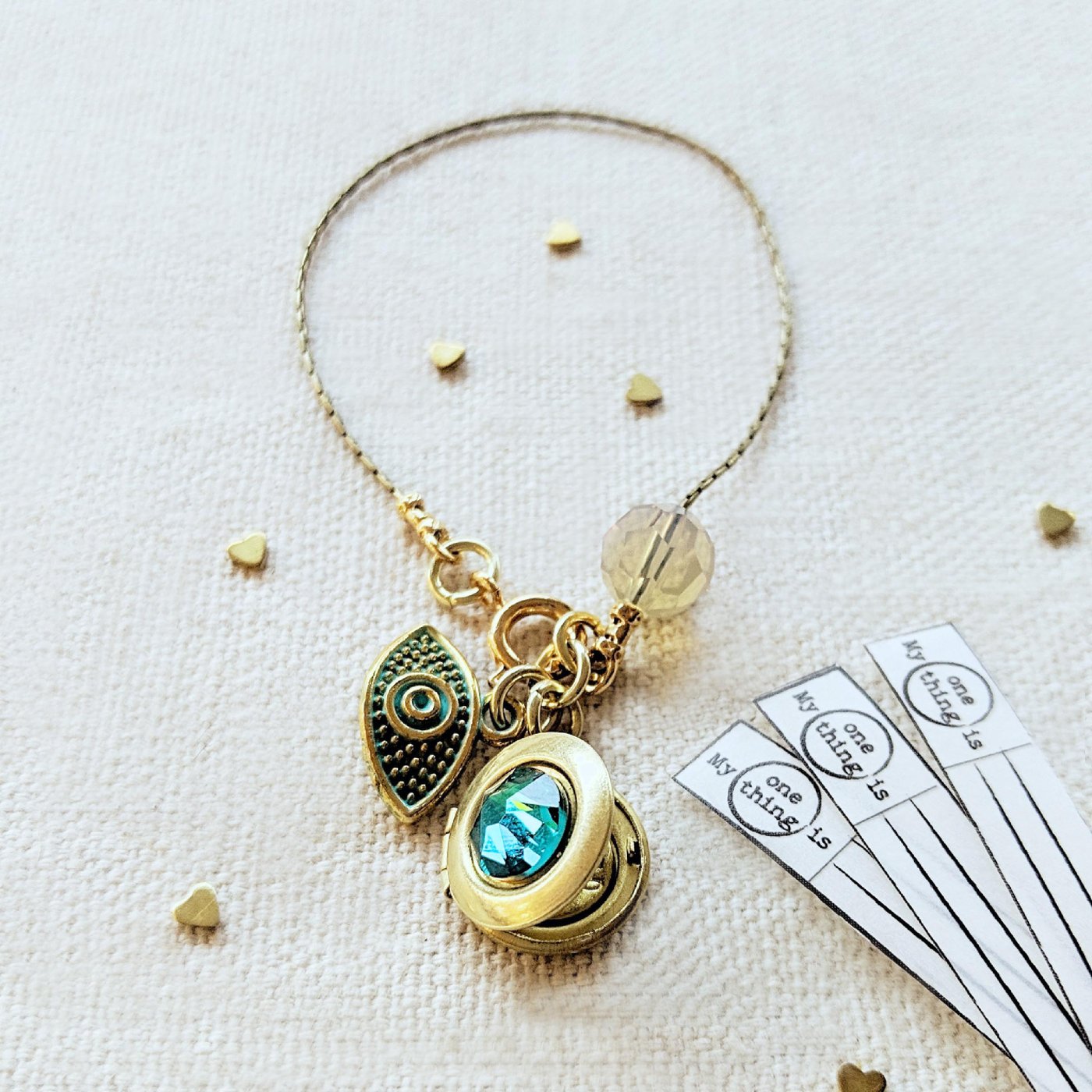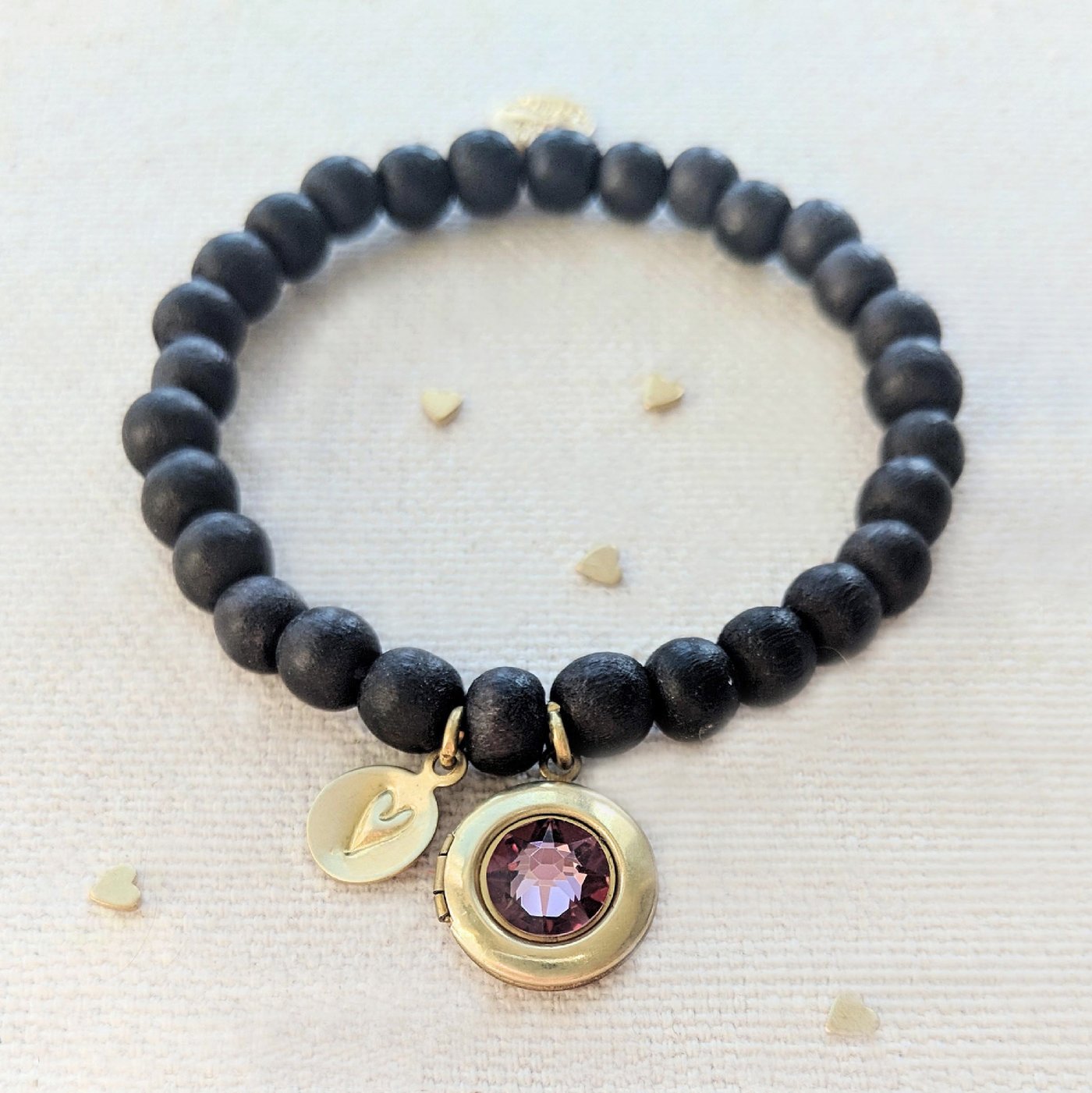 I can't wait to see what messages come inside my bracelets.
Now tell me: Are you lonely? What is something you can do to fight loneliness?