This month I'm once again linking up with Tanya to share what I've been purchasing via Amazon. These links are affiliate links, which means that if you click them and make a purchase, I may receive a small incentive.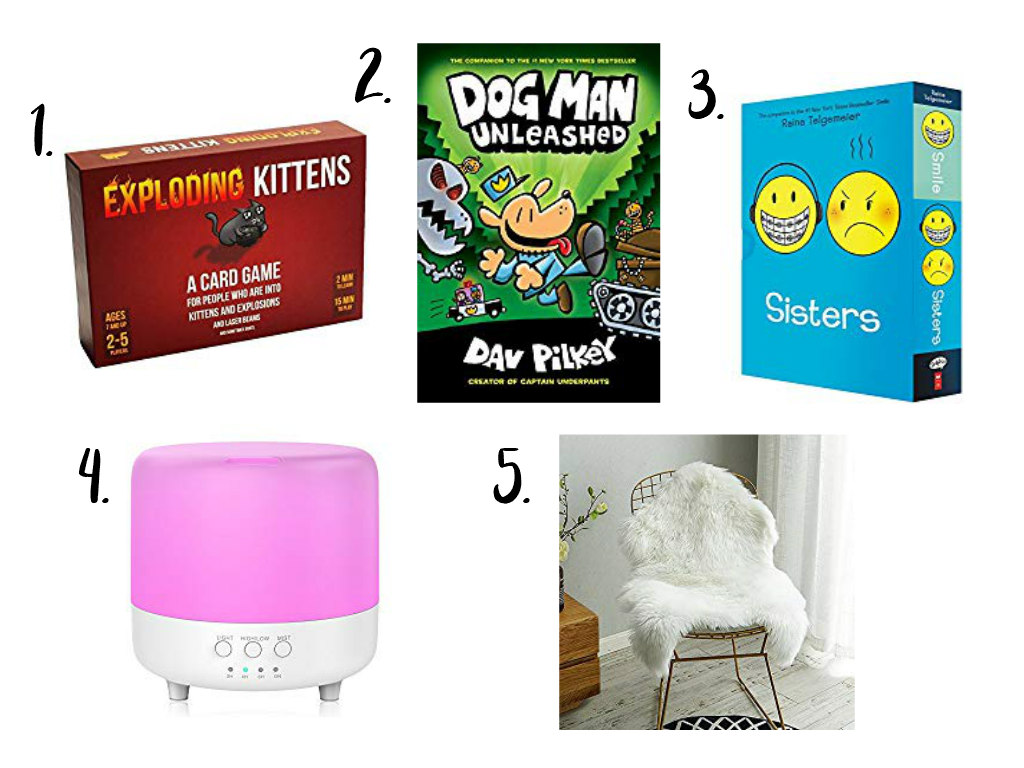 1. Exploding Kittens Card Game – There was a sale on this popular game, maybe because it was out of stock at the time, so I grabbed it for our family game night rotation. The kids love it!
2. Dog Man Unleashed – I'm a bad mom and completely missed the book fair, so I let Simon and Zachary choose the books they wanted from Amazon. I'd actually already given Simon money for the first Dog Man book and he also wanted to get the second.
3. Smile and Sisters Box Set – Zachary already read both of these books but this is what he chose to order!
4. Essential Oils Diffuser – Since I've been using the oils I've gotten from Simply Earth, I decided I needed a diffuser! This one was on a Lightning Deal when I got it.
5. Faux Sheepskin – I had been looking for one of these for photo backgrounds and I realized Amazon sells the one that Ikea no longer seems to carry! But then I found this one which was a few dollars cheaper!
Have you ordered anything fun from Amazon lately?