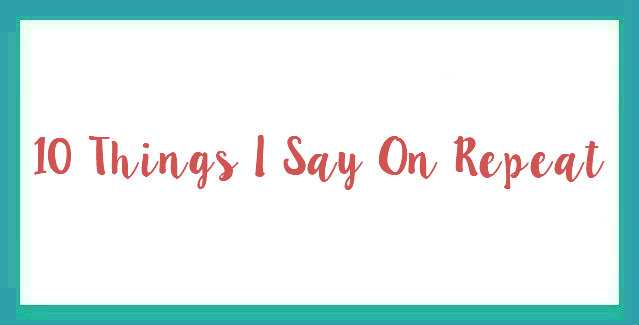 This month's theme for 10 on the 10th with Jen at The Bolin Bunch is 10 Things You Say On Repeat – All Day, Every Day. There are definitely things I repeat over and over again, now let's just see if I can remember what they are!
[one]
Guys, stop it. I feel badly, but I often tell my kids to stop it! And I've realized that where some people say y'all, people from New Jersey say you guys.
[two]
Right. When I'm talking to someone and they tell me a story, I tend to say right over and over.
[three]
It's the same difference. My friend was laughing at me for this one. What does it even mean?
[four]
It was weird / funny because… Ok I don't really say this all the time but Gabbie does and I've started picking it up from her.
[five]
A doggie! If I'm driving and I pass someone walking a dog, I point it out excitedly.
[six]
Can I take your picture? I'm always asking my kids this and it's a celebration when they say yes!
[seven]
It's my computer! Not so much anymore now that we have set computer times after school, but when the boys beg to play Roblox on my computer I often have to remind them that it's mine.
[eight]
Get off each other / Stop touching him. Do anyone else's kids insist on touching each other or lying on each other constantly? Touching leads to getting silly and when they get silly, it's only a matter of time before they get crazy, which makes me nervous!
[nine]
Put away your school things. Zachary hears this one a lot!
[ten]
Good night. I guess it's a habit to say good night to my kids. Sometimes I even say it by accident when I mean to say goodbye!
Today I'm also adding my answers to the 3 Things blogging prompt from Laura at The Horton Family.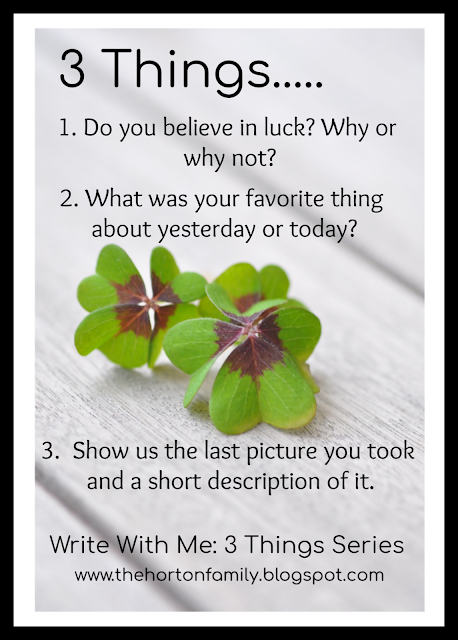 1. Do you believe in luck? Why or why not?
Well, we've been pretty lucky lately with 4 winning Bingo games and 4 winning raffle tickets!
2. What was your favorite thing about yesterday or today?
I enjoyed baking with my kids on Thursday evening.
3. Show us the last picture you took and a short description of it.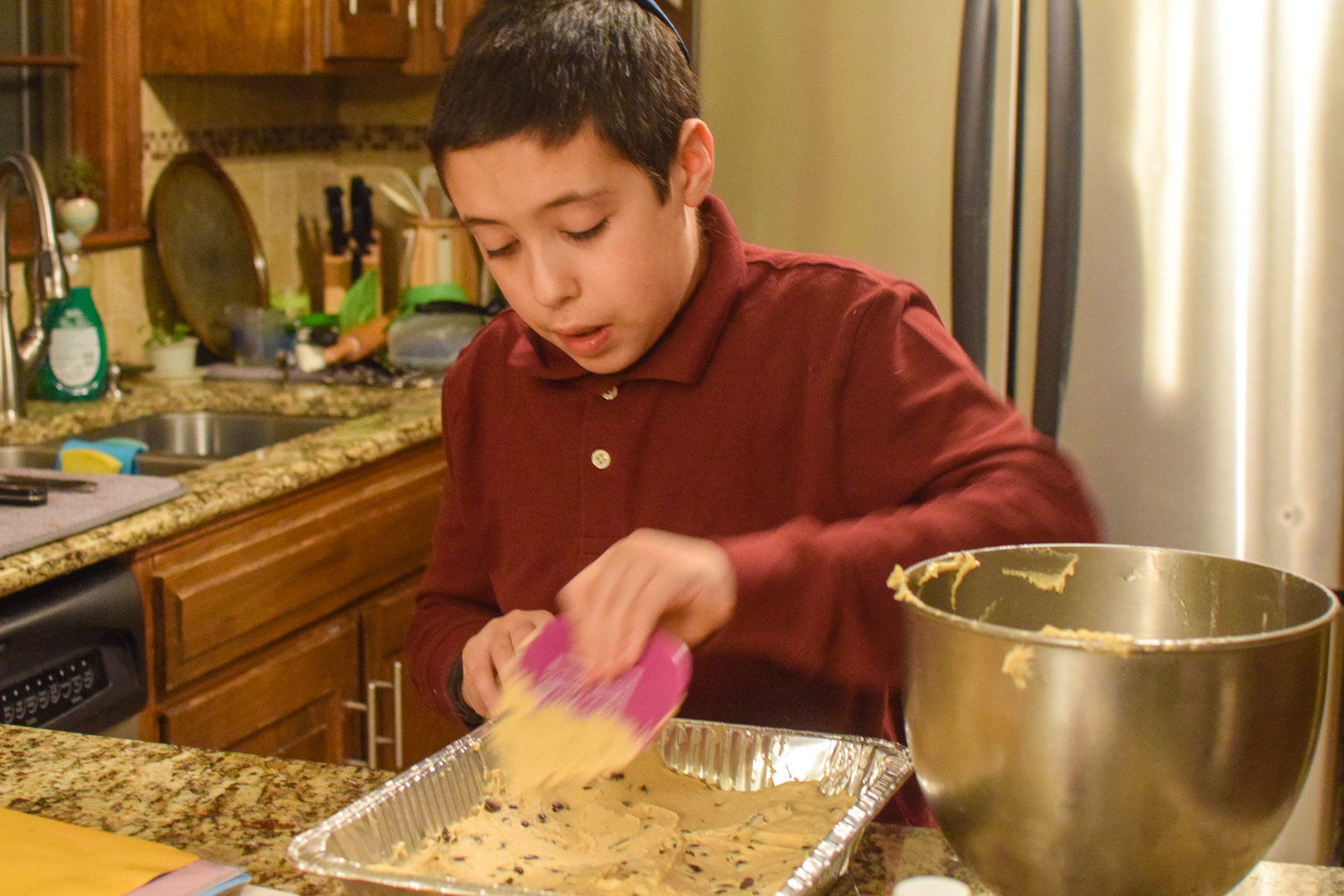 I actually took a few more since this one but this is the last one I edited and saved. Zachary was baking blondies and he let me take his picture!
Now, tell me something you say on repeat all day, every day!