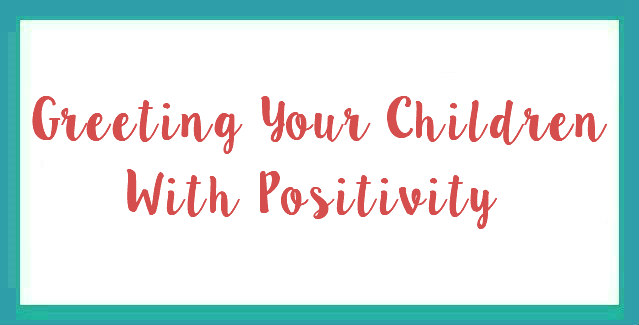 My mornings begin just about the same way every day. I get up when Dave finishes getting ready in the bathroom, usually at about the same time every day. Sadly, if he's off by a few minutes, so am I. And if he's away or if he leaves early, I have to hope I wake up at the right time! I'm not a morning person. I need those precious minutes of sleep.
I get up at the same time that Simon and Zachary get up. They each have alarms set and they get dressed and come to the kitchen for breakfast. Gabbie prefers to get up earlier and eat alone, so she is usually finishing up eating when I come in and start making breakfast for the boys. Cereal with milk for Simon and a cream cheese sandwich with dry cereal on the side for Zachary. If I'm lucky, I give the right cereal and the right meal to the right child.
Next, I take everyone's lunches out (I make them the day before) and put them in their bags – hopefully putting the right lunch in the right bag – and move their things to the front door. Besides Gabbie's – her bag is too heavy for me! Luckily she is responsible enough to gather her own things each morning. She also has been checking to make sure I put snacks in her bag for when she has dance after school. I tend to forget to do that.
After the boys eat, they have a bit of time to hang out before their ride comes. When it's almost time, I call everyone to get their coats on. With the boys, it takes some prodding. When their ride comes, I tell them to have a good day and breathe a sigh of relief as they head out the door. Now it's time for me to have breakfast and coffee and start my own day.
What's wrong with this story?
I'm not sure if you noticed, but I didn't mention greeting my children. I didn't tell them good morning or ask how they slept. I didn't even talk to them, besides when I called them to get ready to go and when I told them to have a good day.
This past month, I took part in a challenge called The Enjoyment Project, created by Suzanne Hines of The Glorious Mundane. The first challenge was the greet your children every morning with a hug and a smile. In trying this challenge, I encountered a variety of responses from my kids.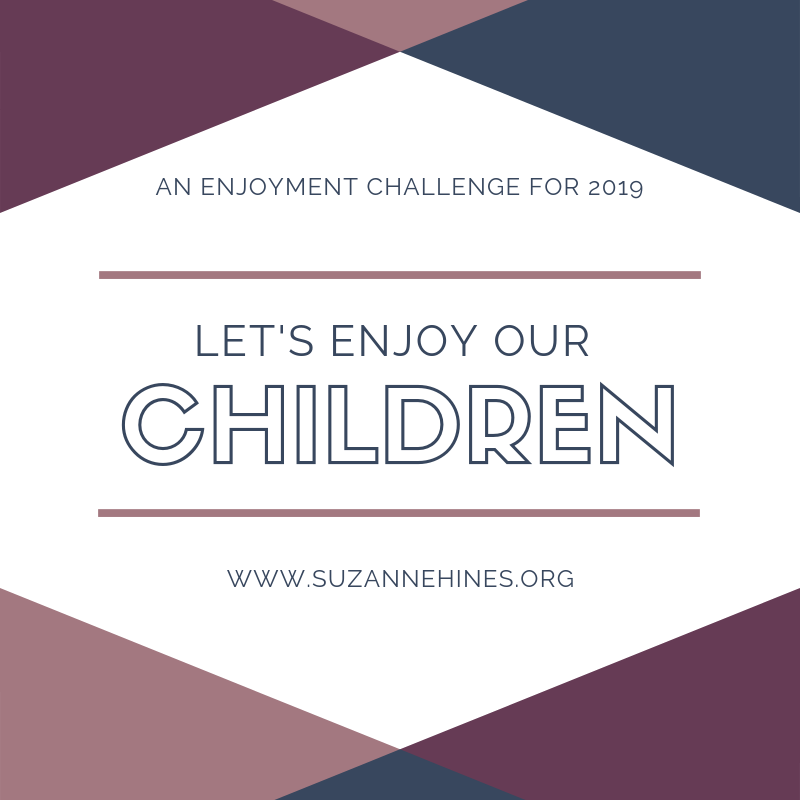 One of the first responses I received was from Gabbie. She compared my cheerful morning greeting to my mother-in-law, who is always happy to see everyone in the morning and always greets everyone with joy. For me, a non-morning person, it is hard for me to reply to her with anything more than annoyance, which I always feel badly about. This challenge has made me realize that my mother-in-law truly enjoys her children and her grandchildren and she is honestly happy to see us in the mornings we are together. This means she's already conquered this challenge!
Zachary's responses ranged from "ahh!" to "stop it!" when I hugged him in the mornings. Maybe he isn't much of a morning person either. From this I learned that I didn't have to literally greet the kids with hugs, but that the point is to show your children (and yourself) that you are happy to see them. When I was asked why I was hugging them in the morning, I asked them why not? I hug them good night, so why not good morning? Simon loved this idea and became my morning reminder that I needed to hug him. Simon hugs me more than my other kids do and with him, an extra hug is always welcome.
Before you think I have totally changed our mornings by completing this challenge, you should know that my mornings still follow the pattern of the one I described above. I'm still not a morning person and I'm still not doing my best at greeting my kids happily every day. However, I understand the importance of doing so.
Not only does starting your day with positivity get you ready for the rest of the day, it will obviously help your children get a good start to their days too. And if you remember to enjoy your children's presence first thing in the morning, you will be that much more likely to take time to enjoy them later in the day too.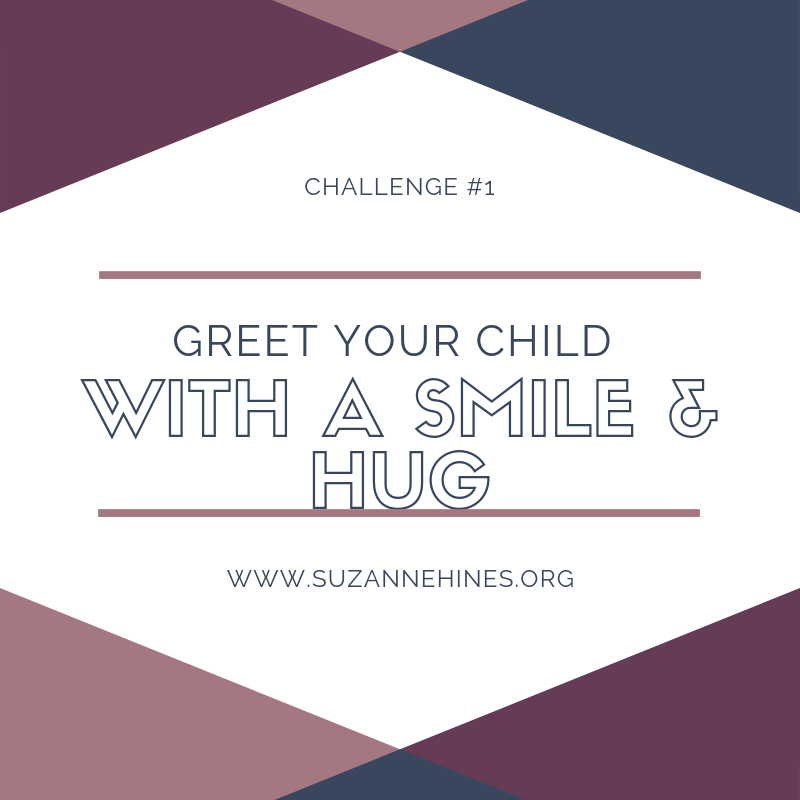 Do you think this challenge would be hard or easy for you? Do you think it's something you'd like to try?