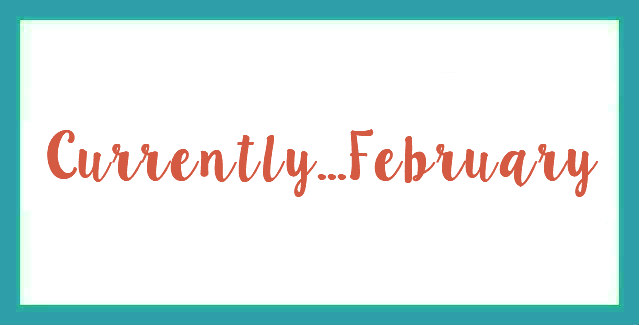 Today I'm linking up with Anne In Residence for her Currently link up. February's prompt words are: anticipating, going, making, watching, and wearing. Here's what I'm currently up to!
[anticipating]
Is it too soon to say spring? I'm already tired of the cold weather and it's only February. Last year it stayed pretty cold until April!
[going]
My next trip is going to be to Dallas for my cousin's wedding. Just Dave and I are invited, so we are going without the kids.
[making]
I am working on knitting a baby hat. I have a few more to make after this first one that I haven't finished yet!
[watching]
I'm pretty sure I watch too much TV. My most recent discovery is that BBC aired a mini-series of Les Miserables. It's not a musical, but it's true to the book, which I'm pretty sure I read at one point!
[wearing]
My wardrobe is very boring. I repeat the same jeans and hoodies all winter long.
I feel like this was a pretty boring Currently update! What's something you are currently doing!?