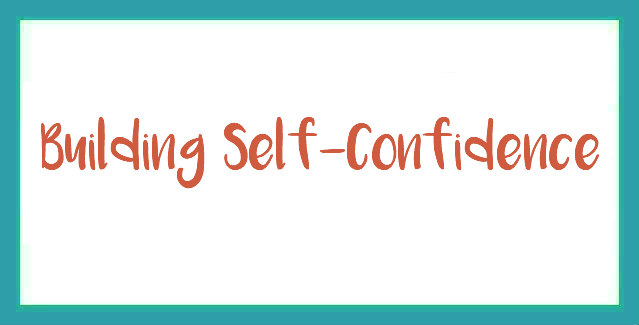 Although I didn't announce it officially, I decided that my word of the year this year is Confidence. The reason that I want to accomplish my yearly goals is in order to build my self-confidence – in my photography, my blog, and myself. Now, even though I didn't mention this goal of mine, I still came across a targeted ad on Instagram for a free Creating Confidence Challenge – how's that for mind reading? During the challenge, I received daily emails that included exercises, practices, challenges, and tools that are rooted in cognitive science. Here are some of my results.
One the first day of the challenge, Kara talks about creating a self-like list. She doesn't call it a self-love list, because she realizes that people who want to build their self-confidence might not be ready to love themselves yet. But they can like themselves. So the challenge was to make a list of 10 things I like about myself.
[10 Things I Like About Myself]
1. My hair.
2. My eyes.
3. I'm a good friend.
4. I'm a good mom.
5. I'm funny.
6. I'm a good writer.
7. I'm organized.
8. I'm doing a good job on my diet.
9. I make some spending money from my blog.
10. I'm a stay-at-home-mom.
Phew. Those were not entirely easy to come up with! On the next day, we had to come up with a list of things we have accomplished. I wondered how far back I should go to come up with my accomplishments – I mean I did graduate college with honors, but that was almost 20 years ago! The challenge was to list accomplishments without qualifying them, so I guess it counts. Let's see what I came up with.

[Accomplishments List]
1. I've been drinking 80 ounces of water a day for 6 weeks.
2. I have lost 12 pounds in 6 weeks.
3. I submitted every week and I was chosen for the 52 Picks (photography group top pictures) once in 2018.
4. I made spending money from my blog.
5. I kept up with my blog for many years.
6. I have three great kids.
7. I've been married for 18 years.
8. I completed a half marathon.
9. I placed out of freshman English in college.
10. I was in Phi Beta Kappa.
Again, not entirely easy to think of all of these! On the third day, we were supposed to learn to deal with rejection by asking for something in order to purposely fail. The way to do this was to ask someone for something that you knew you wouldn't get, or by trying something new. I purposely failed at this one by not even trying to do it. Oops.
On the fourth day, the challenge turned to ways to make small changes to your actions in order to create more confidence. We were encouraged to wear our best or whatever makes us feel like ourselves the most, put on our favorite makeup or jewelry piece, and adorn ourselves in a way that makes us look they way we want to be. First, we had to decide what the style of the women we wanted to be and how she presents herself. Basically, I tried to envision how I would look if I had the self-confidence I imagine for myself. Then, I was supposed to come up with what I would wear to conjure that woman I imagined. I haven't exactly done this yet either. I give myself the excuse that I'm not going out, but I could always wear makeup at home, I know! At least I do my hair every day!

Finally, on day 5, we were meant to come up with our dream life. On this day, Kara wrote "Anxiety and self-doubt are holding you back from having the life of your dreams." Luckily I don't entirely feel that way! There are things I would like to accomplish to love my life even more, of course, including some of the goals I set for myself for this year – weight loss, better photography results, better success from my blog. Apparently, with better self-confidence, I can achieve my dreams.
What do you think of all of this? Do you have good self-confidence?