I am partnering with Goldfish Swim School for this post. All opinions are my own.
Now that Simon is a Glider 3 level swimmer at Goldfish, he is working on learning to properly do a crawl stroke. It is so interesting to me to see the steps Goldfish Swim School uses to teach the children their swim strokes.
Previously, when Simon started swimming across the pool, I noticed he was lifting his head straight out of the water in order to breathe. I asked the instructor if he was supposed to turn to the side and he said he did not need to do that yet. One of the skills the kids worked on was turning from their stomach to their back while swimming. I did not know why this skill was important until in the Glider 2 class, the kids were taught to roll to their backs to take breaths while swimming the freestyle.
In Glider 3 classes, the kids no longer roll onto their backs, but they start turning only their heads to the side to breathe. First, the instructor showed Simon what to do.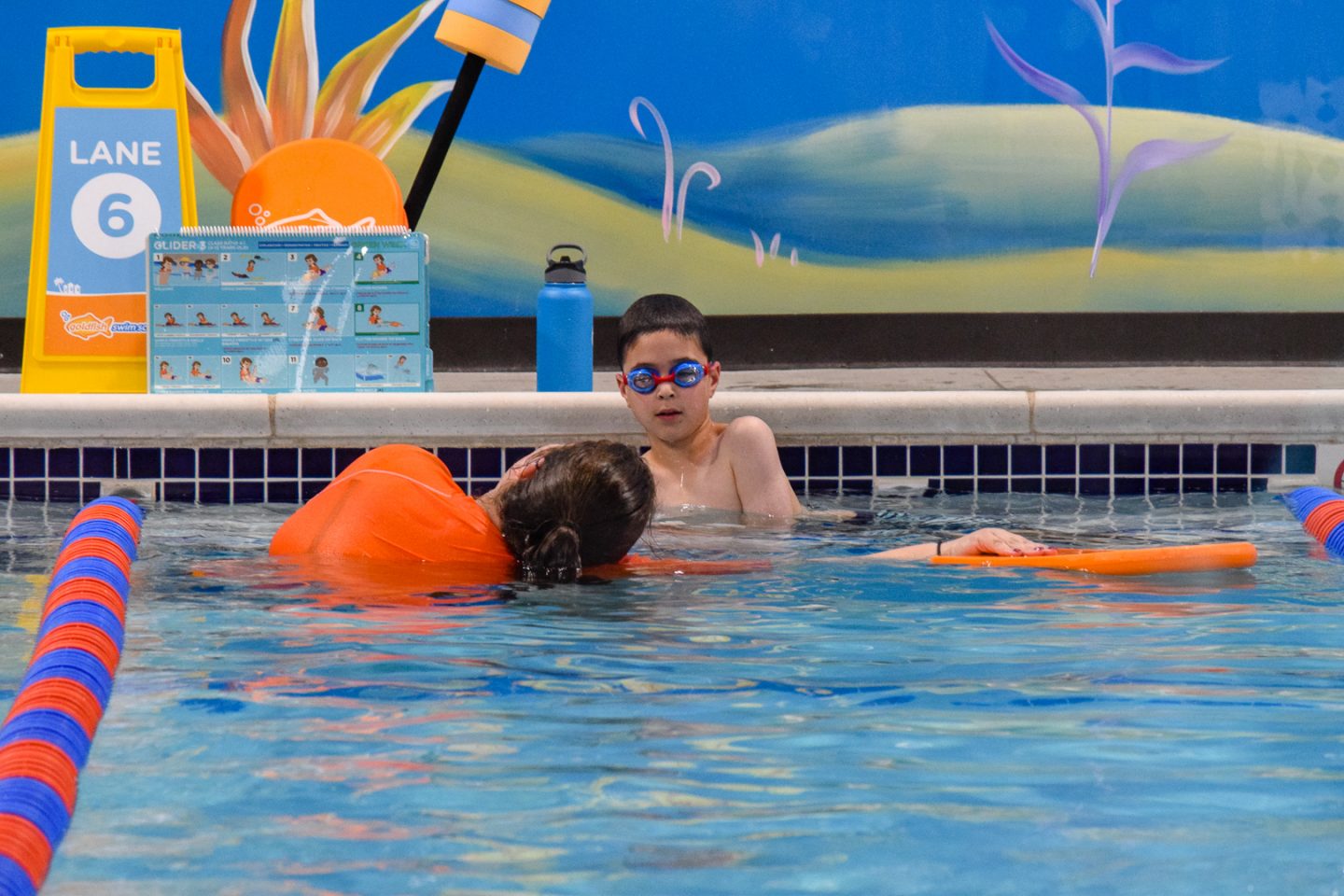 Next, he swam on his side, holding onto a kickboard. The instructor showed him how to keep his face flat as he swam.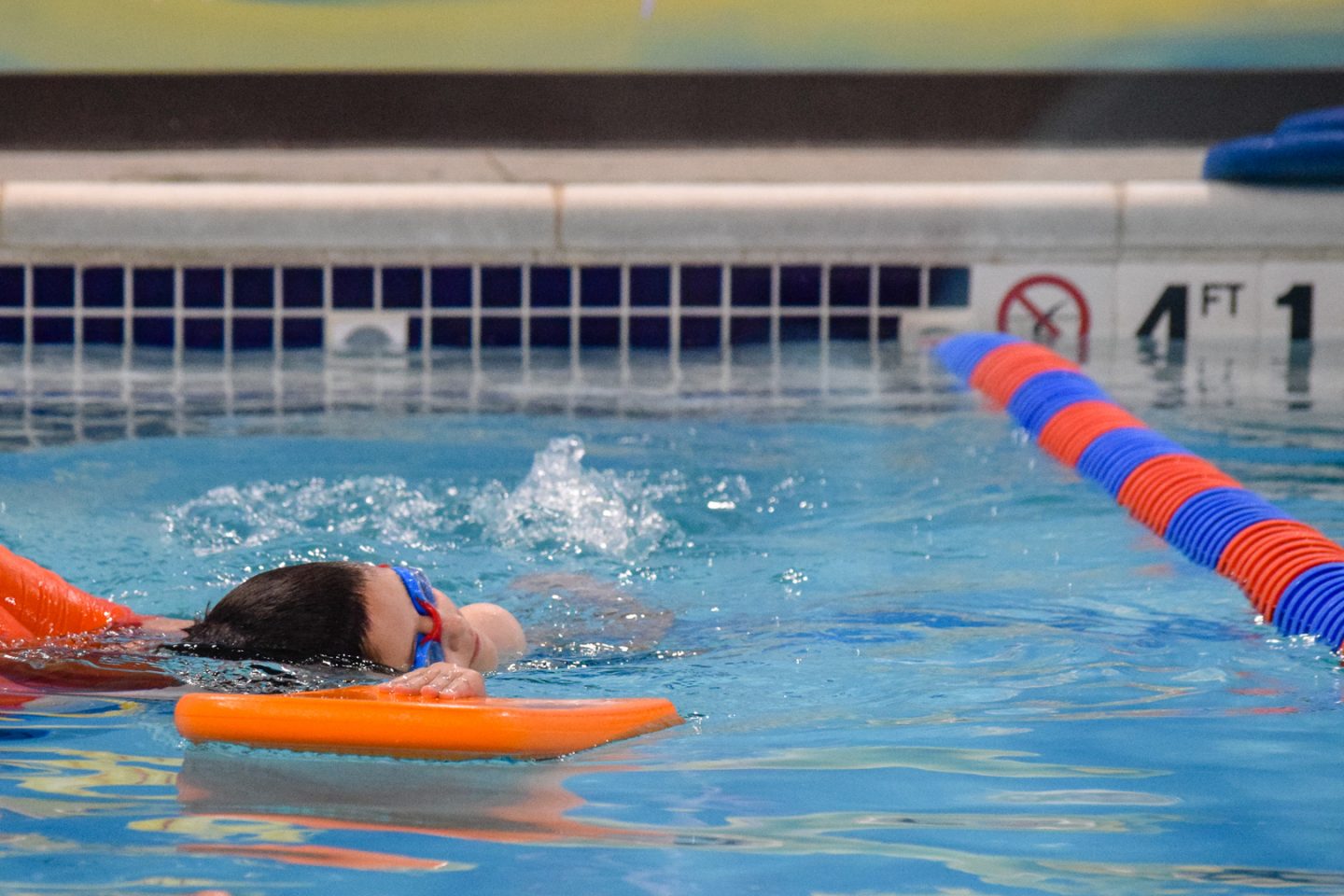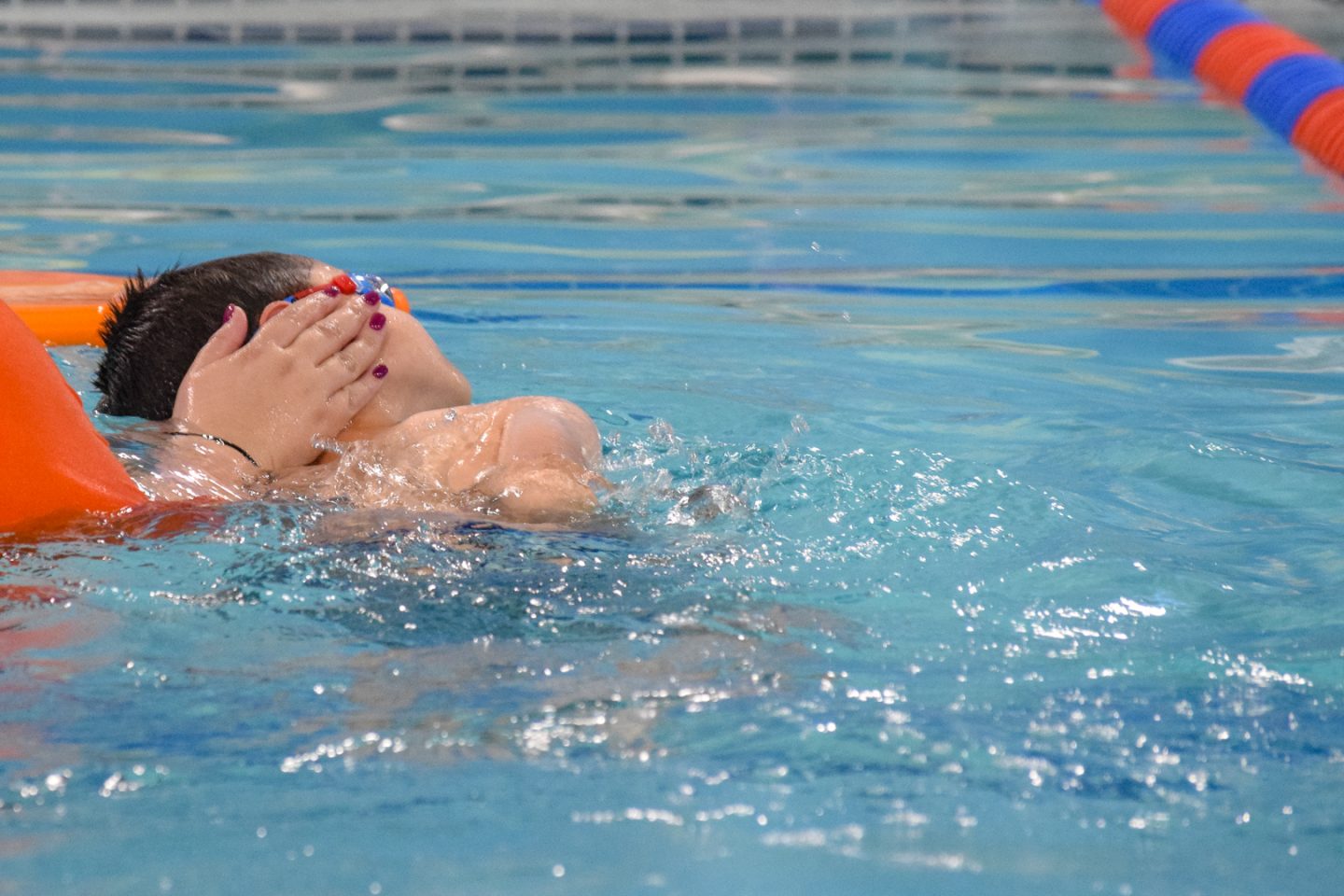 Now he is working on swimming and turning his face for breaths. There are many things to remember, so Simon is still working on this skill!
As someone who is not an expert swimmer myself, I don't think I would be able to teach Simon how to do the crawl stroke. I am glad he is learning from the instructors at Goldfish Swim School!