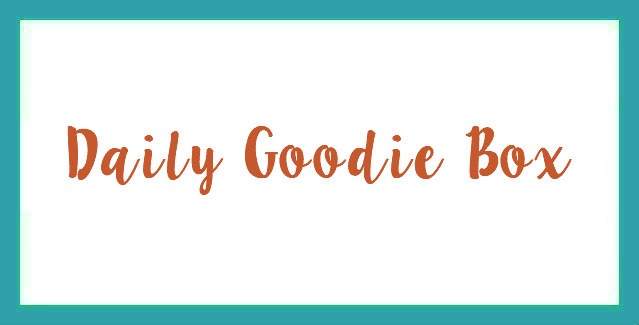 Daily Goodie Box is a site that sends out free boxes of goodies (based on availability) to try and review. Their tag line is Daily Goodie Box. It's more than just Free Samples! I received the January Daily Goodie Box and it was filled with fun things to try!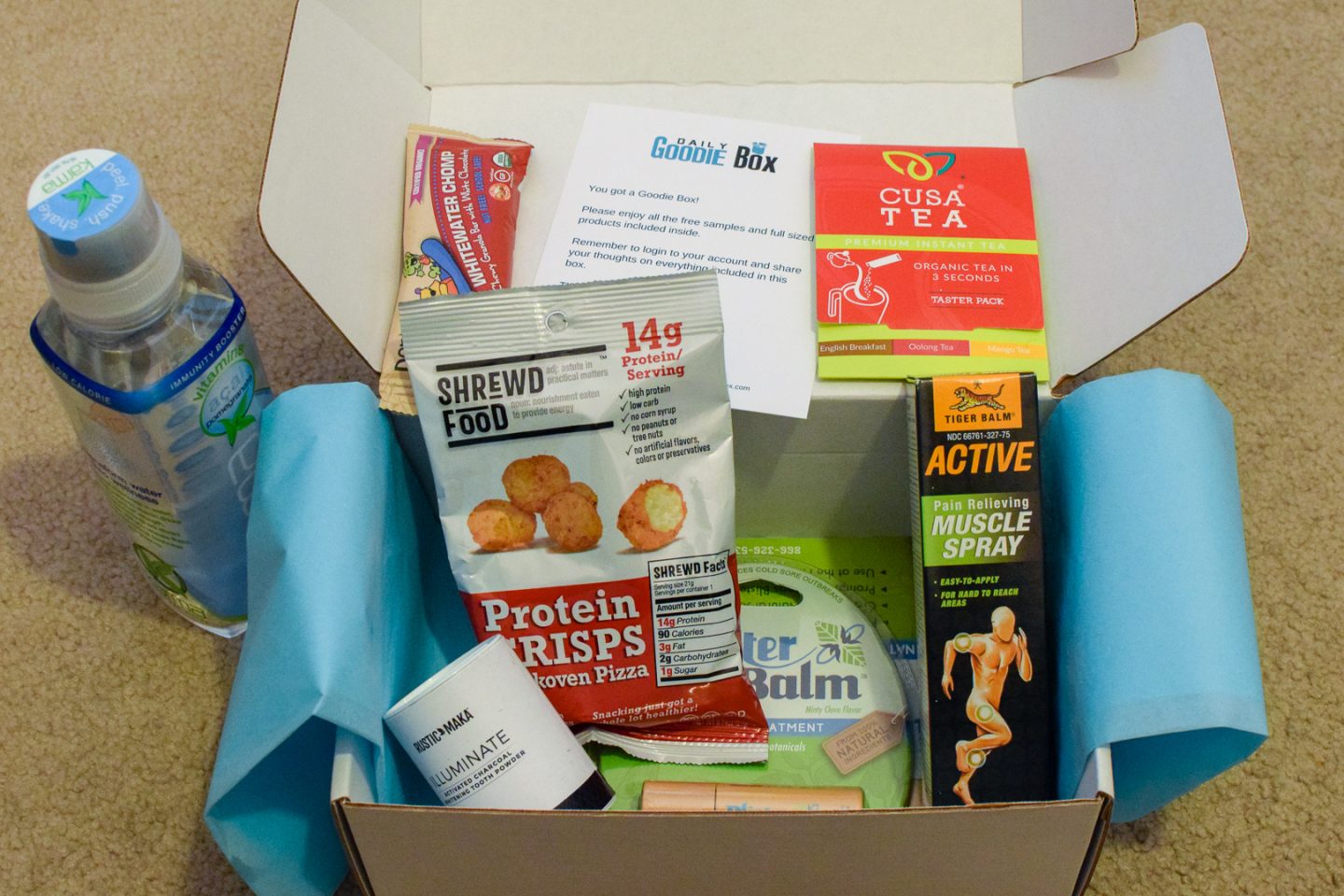 What was in my box this time? 7 awesome items! You can also check out the 9 items I received in the October Box!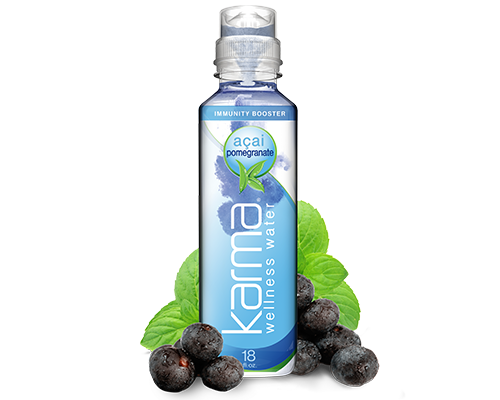 Karma Wellness Water – Immunity Booster -The karma cap technology lets you choose when to turn water into wellness.
My Thoughts: Seems like an interesting idea. Unfortunately, it has 4 g of carbs and 3 g of sugar which is kind of a no-no for me right now! I think I will give it to Gabbie.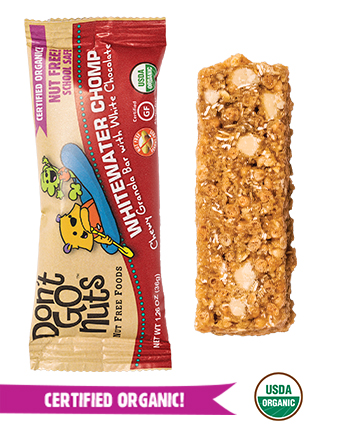 Don't Go Nuts – Whitewater Chomp – A soft, chewy granola bar with white chocolate chips.
My Thoughts: I think the labeling on this is cute as it specifies it is nut-free and safe to bring to nut-free schools! Simon has claimed this and will be trying this soon.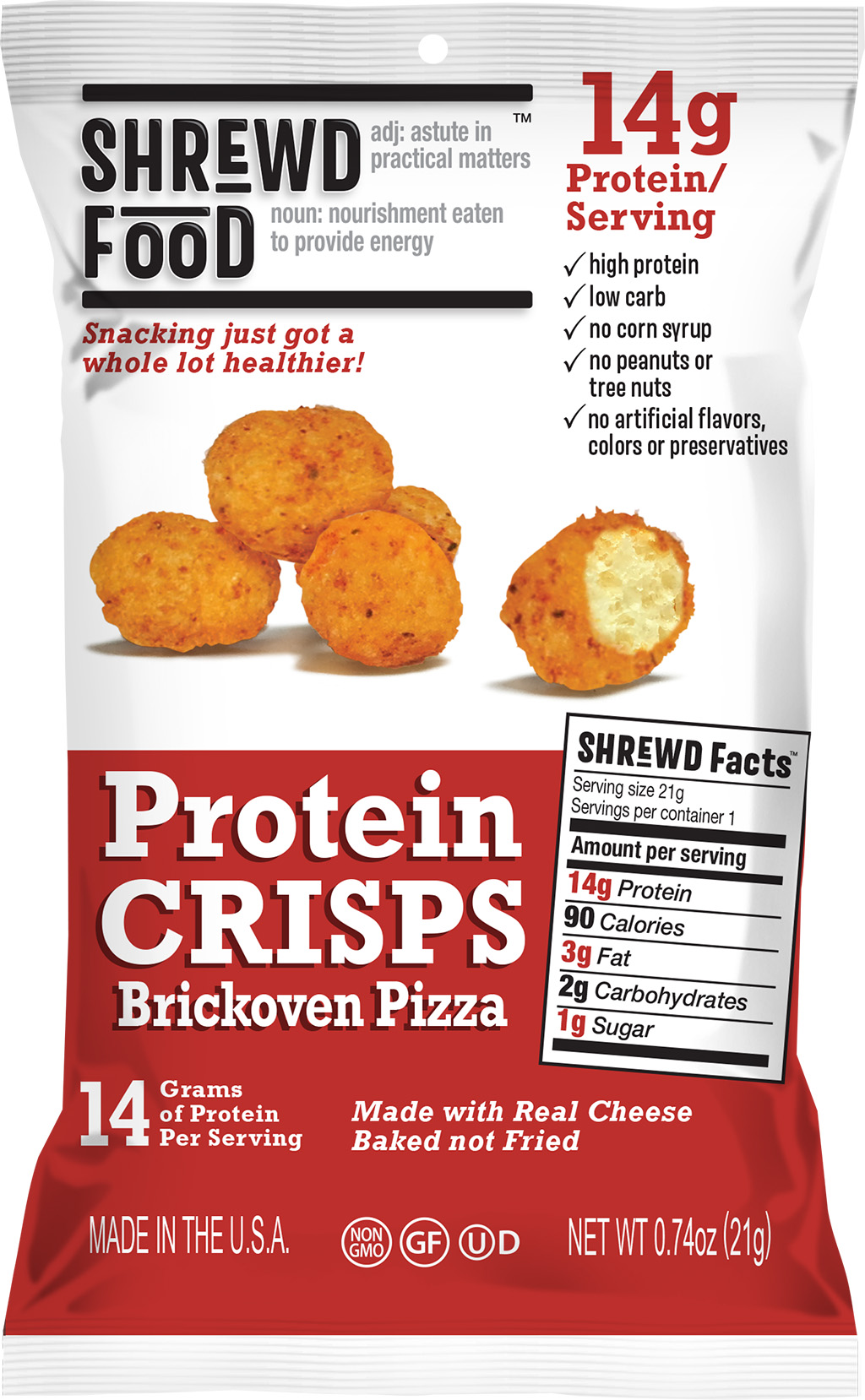 Shrewd Food – Brickoven Pizza Protein Crisps – Low carb protein crisps.
My Thoughts: I'm currently on a low carb, high protein diet and this snack really seems appropriate for me! I am thinking I might be able to try it soon!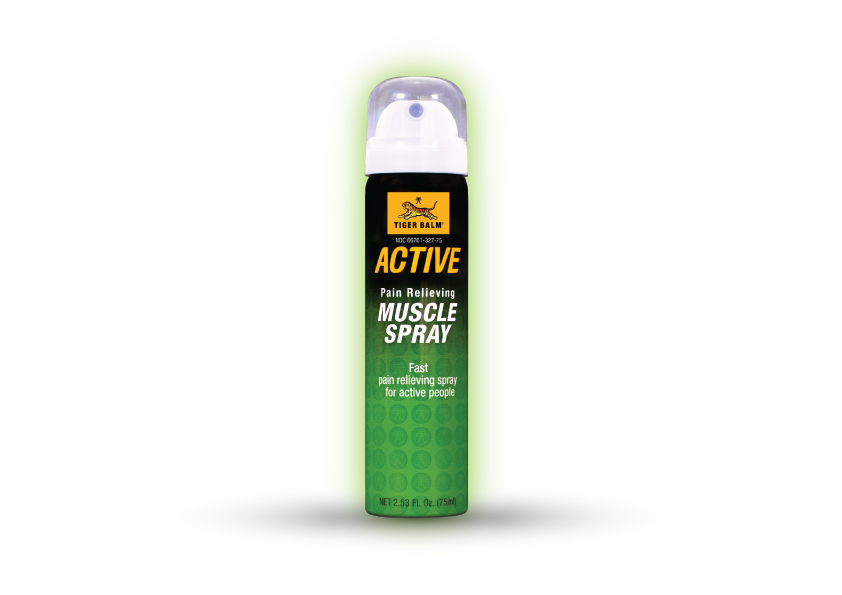 Tiger Balm Active – Muscle Spray – an effective muscle pain reliever for combating aching muscles and pains for those hard to reach areas.
My Thoughts: I love that not everything in the box is a food item! I think Gabbie will probably use this, as she sometimes hurts her muscles dancing!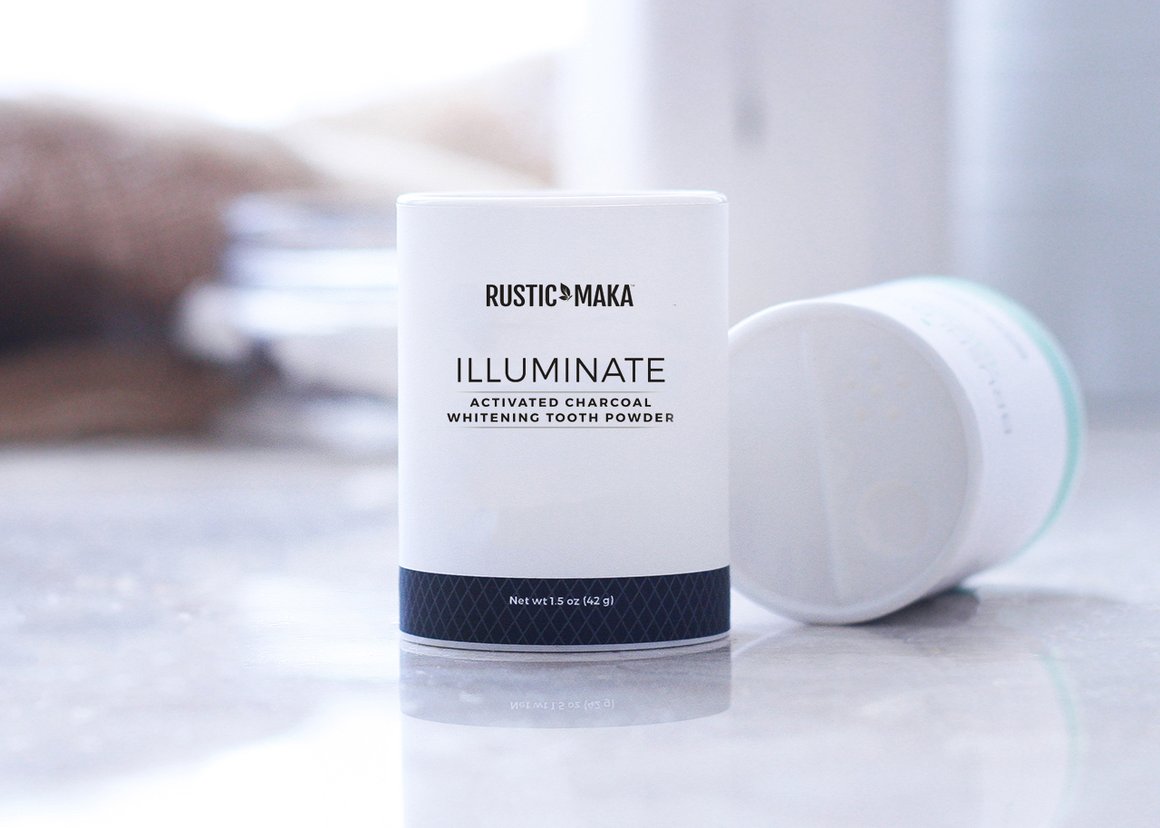 Rustic Maka – ILLUMINATE Activated Charcoal Whitening Tooth Powder – This all-natural, mineral-filled tooth powder utilizes activated charcoal's adsorption properties to detoxify and remove stains caused by tea, coffee and wine.
My Thoughts: This scares me a little and I'm not sure if I'll try it! Have you ever used charcoal on your teeth??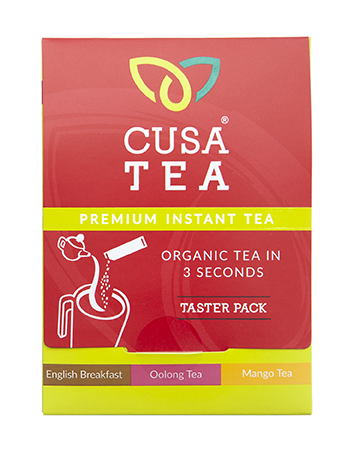 CUSA Tea – Premium Instant Tea – A sampler of three teas.
My Thoughts – Unfortunate that this isn't certified kosher!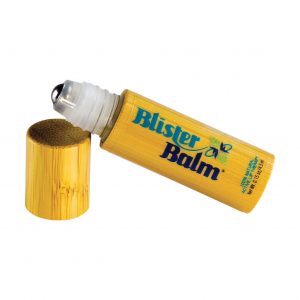 Blister Balm – Protective Lip Treatment – Temporarily protects and helps relieve chapped or cracked lips.
My Thoughts: This will definitely be good for the cold winter months!
Would you like to try any of these items?
I received these products in exchange for my review. No other compensation was received and all opinions are my own.