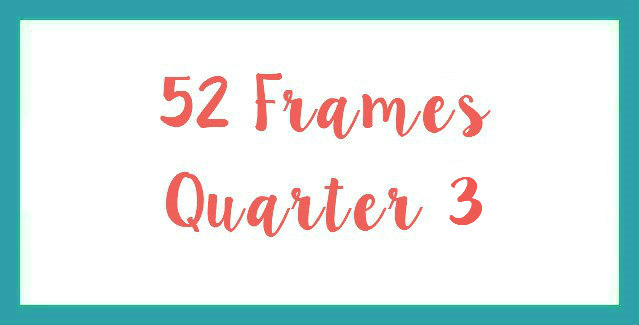 As you know, I've been taking part in the 52 Frames Photography Challenge. Every week, we are given a theme to photograph, along with an extra credit topic to go with it. You can join whenever you want, but since I signed up at the beginning of this year, I thought I would divide the year into quarters in order to share the project here (technically, 40 weeks have passed, but I'm only posting about photos through week 39). Here's a look at my photos by the numbers.
Weeks Completed – 39 Total Weeks
Extra Credit Completed – Only 1 this quarter, 8 total

[guess what it is + extra credit – nature]
Photos Including People – 11
Photos Of Gabbie Dancing – 2 (1 this quarter)

[inspired by a photograph]
Photos Of Nature – 7
Photos Taken In My House – 12
Photos Taken While On A Trip – 6 (3 this quarter)

[squares]

[texture]

[beautiful chaos]
Weeks I Visited Somewhere For the Purpose of Taking the Photo This Quarter – 4
Times I Truly Loved The Photo I Submitted – 7 previous, 5 This Quarter

[details]

[golden hour]

[contrast]

[night photography]

[beautiful chaos]
Each week, I not only think about fulfilling the challenge, but I also think about taking a photo that will match my style and feel authentic when I share it on Instagram! I think I am doing pretty well over all!