This month I received my 12th Ipsy Glam Bag. This month's theme was "Beauty Candy." Here is what I received:

Doll 10 H2Glo Highlighter in Champagne – $30 for 10g, I received 4.5g, a $4.54 value:
A lightweight cream formula that glides on easily and blends beautifully to help you achieve a truly dewy complexion.
30% off with code ipsy30%off until 11/30/14.

Figs & Rouge Hand Cream in Mango Mandarin scent – $6.56:
Figs & Rouge Shea Butter Enriched Limited Edition Hand Creams are deliciously fragrant & indulgent. These delectable creams soften, nourish & thoroughly pamper hands throughout the day, quickly absorbing to provide super-soft skin.
15% off with code IPSY until 11/30/14.

MicaBeauty Mineral Eye Shadow in Reluctance – $14.95:
Extremely gentle, free of preservatives, chemicals, dyes, talc, oils, and other fillers. With this unique formula, your Eye Shadows will look ultra-smooth and stay put for hours without creasing or pulling the delicate eye area.
30% off with code MY30IPSY until 11/30/14.

Skyn Iceland Mini Glacial Cleansing Cloths – $15 for 30, I received 10, a $5 value:
When you're too tired to deal with the whole cleanser and wash cloth routine, these on-the-go foaming cloths are the ultimate skin savior. Infused with Icelandic glacial waters and beneficial natural extracts, they sweep away makeup, dirt, oil and other impurities while refreshing and soothing stressed skin.
50% off one item and 20% off all additional with code IPSYGCC until 11/21/14.

Starlooks Lip Gloss in Guilty Pleasure – $12 for full size, I would say I received half of the full size, a $6 value:
Starlooks Lip Glosses are created with a truly moisturizing, luxury, non-sticky formula. This neutral-rose, yet glamorous shade provides the perfect glisten for any lip look and complements any skin tone!
20% off with code IPSY until 11/30/14.

Bonus Item – Bellapierre Illuminating Bronzer in Peony – $40 for 9 g, I received 2.35 g, a $10.44 value:
Bellapierre mineral face& body bronzer Features an award-winning silky-smooth powder formula which adds a healthy, sun-kissed glow to any complexion and instantly gives your skin a 'natural tan'.

Bonus Item – Bellapierre Cheek and Lip Stain in Pink – $19.99 for 5g:
Unlike traditional stains that are hard to apply, this oil-free Cheek and Lip Stain will finish off any look with great ease and is super blend-able.
Once again, I pay $10 a month for these bags. I love seeing what comes my way each month! The value received this month was $37.05 before my two bonus items, which I received using the Ipsy Points I have been collecting. The bonus items value at $30.43 alone! I chose the bonus items for the bronzer, which I am enjoying so far. The cheek and lip stain was included with the bronzer and I like it as well. I also really like the highlighter and the eye shadow that I received. I have not tried the hand cream or the lip gloss yet. I did not like the smell of the cleansing cloths and I already use Burt's Bees brand of cleansing cloths and love them!
If you'd like to sign up to receive your own Glam Bag each month, click here! If you got this month's bag, what did you think?
---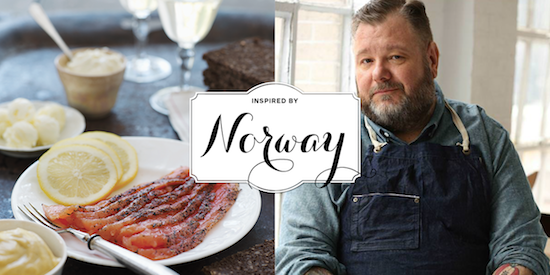 The below contains affiliate links. If you click my links and make a purchase I will receive a small compensation.
This fall, Blurb is highlighting makers all over the world. One of those people is Paul Lowe, creator of Sweet Paul magazine. Sweet Paul magazine features spectacular food photography, scrumptious recipes, and inspired crafts. In Blurb's interview with Paul, he discusses his childhood in Norway and provides a delicious recipe. You'll love Paul's stories of gnomes, trees (and tree-related disasters), food, family, and memories. At the end of the interview, Blurb features great gift books reminiscent of Sweet Paul. Read the interview here. Ready to start publishing your own book? Save 20% on photo books with code OCT20%, which is great news if you're planning to make a holiday gift. This deal ends October 31st.