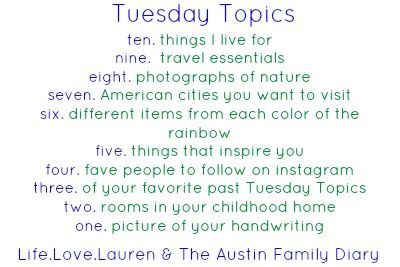 Today I'm sharing a picture of my handwriting. On the left side I wrote down some outfit ideas I took off of pinterest. Towards the bottom there is a list of things I want to buy. On the right side is my list of ideas for my 31 Days series. The crossed out part is a knitting pattern that I decided not to do, and next to that is another knitting pattern.
Under the notebook you can see my new life planner!
---
Blurb continues to wow us each year with how easy they make it to create your own high quality custom book. Use Blurb's 2013 Gift Guide to find inspiration! I love the ABC children's book on page 6 and the cookbooks on page 7. The Gift Guide is also an instruction guide for how to make a beautiful Blurb book gift for anyone in your life. Get a head start on your Holiday gifts by creating your own Blurb book and save 20% through 10/7 with code EARLYBIRD20.