This is a Sponsored post written by me on behalf of Rockin Refuel® for SocialSpark. All opinions are 100% mine.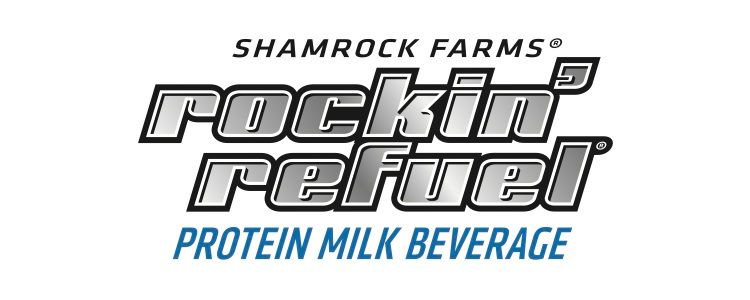 If you've known me for awhile, you probably know that Gabbie does dance. However, you may not know that both Gabbie and Zachary have started running! Their school introduced a running / walking club in which the children have a goal of completing 100 miles this school year. This is the first time kids have been able to participate in the same activity and both of them actually enjoy it! Last week I brought them a special treat to try after running club – Rockin' Refuel Protein Milk Beverage!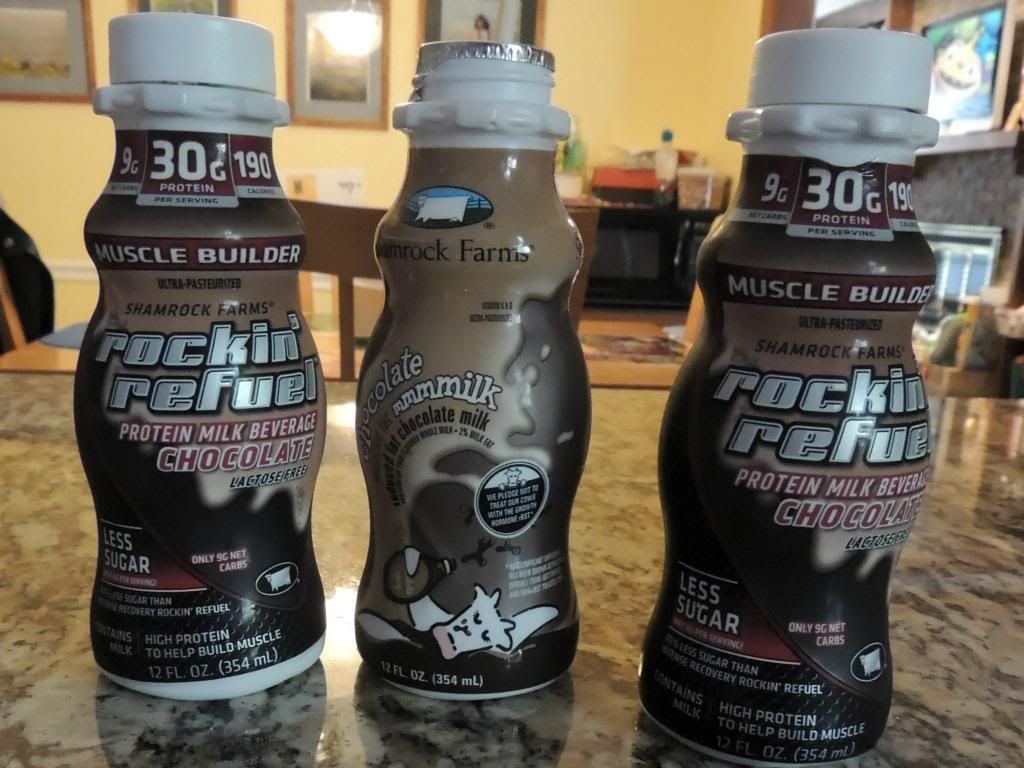 "Low-fat chocolate milk is the original protein drink. In addition to getting the right combination of carbs and protein, research suggests low-fat chocolate milk is a naturally nutrient-rich protein drink that helps you refuel and rehydrate within the critical two-hour recovery window after exercise.
Shamrock Farms® created the Rockin' Refuel® line to provide active individuals with delicious, natural protein beverages to deliver the best nutrition for their workout. Because it contains real milk, Rockin' Refuel is an excellent source of protein and calcium, and is the only protein beverage that boasts naturally occurring electrolytes. And it tastes great- not chalky like other protein beverages!"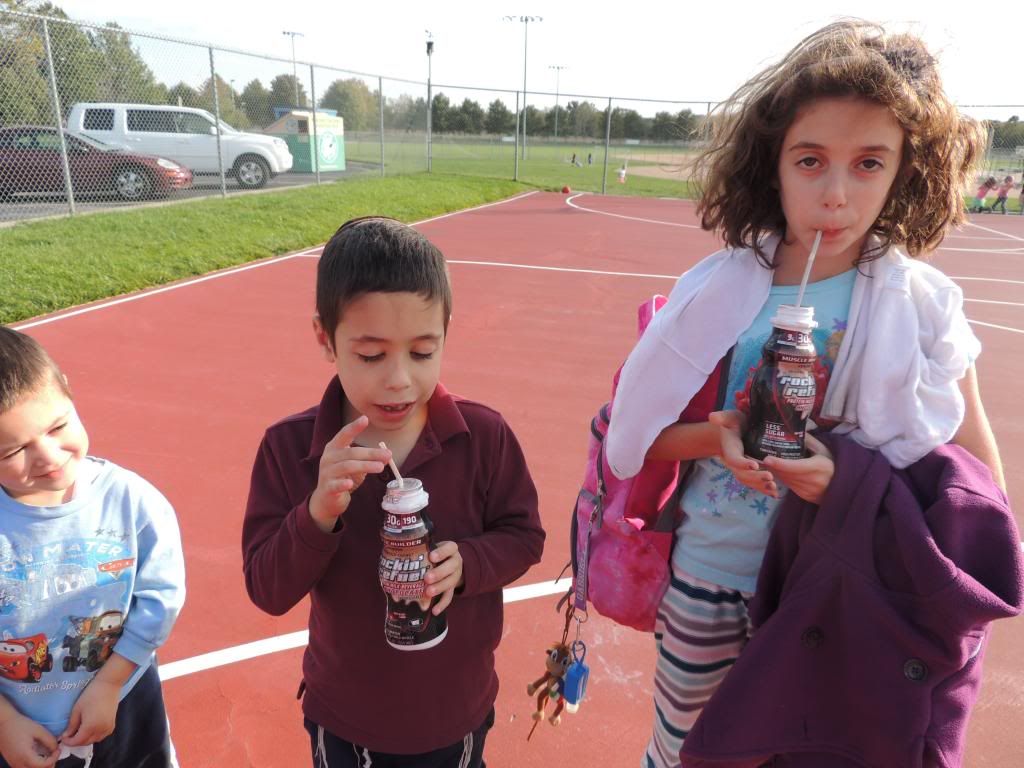 The kids were so excited to try out their chocolate drink that they were barely willing to wait for me to take their picture. Surprise – they both loved it!
Simon was also able to try chocolate milk from Shamrock Farms and he was very happy to join in with the big kids!
I gave both types a try and I liked the taste of the regular chocolate milk better; however, the muscle builder milk was good too and would be a great way to refuel after a long run or hard workout. When Dave is home again and I can go to my regular class at the gym, I will definitely be trying this as a recovery drink!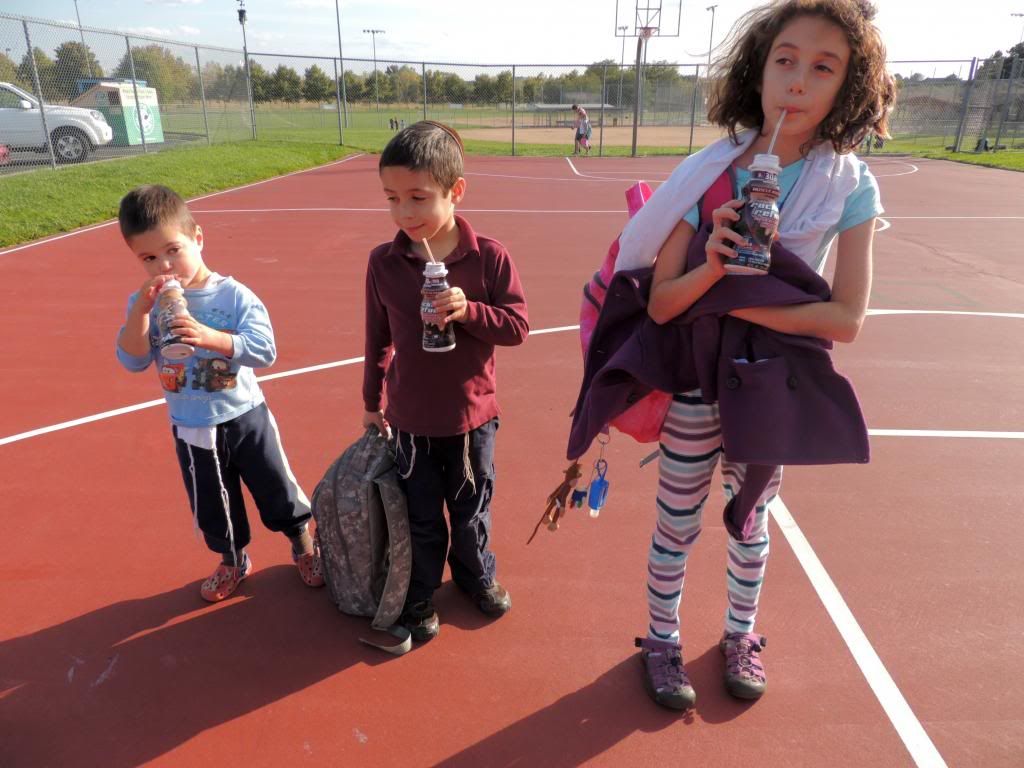 Another awesome point – the kids didn't beg for snacks after drinking these!
Rockin' Refuel® is available in the dairy section of your local Walmart and at www.RockinRefuel.com. You can also enter to win a prize pack, including one case of Rockin' Refuel® Muscle Recovery, one drawstring gym bag, and one sweat towel!
Good luck!