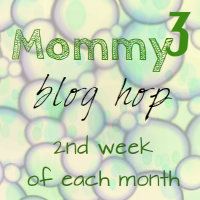 When you're a first time mom, you can't wait for your baby to take her first step. I expected that Gabbie would be like all the other babies I knew and walk by the time she was one year old, but she didn't! Gabbie didn't take her first step until she was 17 months old. We bought her real shoes even before she started walking, hoping it would help her!
It turns out her late steps were partially genetics and partially her timidness. Gabbie took her first steps at a party at the First Aid Squad where Dave used to be a volunteer. It happened so quickly that I wasn't sure it happened. Then a few weeks later we were in L.A. and she walked back and forth at the pool – not wearing any shoes! So the real shoes didn't help. Finally, she started walking for real in our kitchen while holding onto a bib. I guess it gave her the confidence she needed!
Zachary also started walking relatively late. He was 15 months old. To be honest, I don't remember when he took his first steps! He too got shoes before he was officially walking.
But in the video I took when he started really walking, he's wearing pajamas and therefore no shoes!
Simon walked the earliest of the 3 kids, when he was 14 months old. I remember him talking a few steps in our living room, but I don't have pictures or a video – poor 3rd child that he is! In these pictures he is standing, looking outside, and was wearing real shoes, so we can pretend these were about when he started walking!
How old were your kids when they started walking?
---
Who doesn't love a good sponsor giveaway?! I know I sure do!!
Today Ricci and her May sponsors have a fabulous giveaway for you!!!
First things first let Ricci introduce you to her lovely sponsors…
What do we have for you today?? LOTS of cool things…
Julie is giving away a crochet flower and headband similar to this one…
riccialexis designs is giving away a Burlap and Pearl Wreath…
Dara is giving away a $5 gift card to STARBUCKS!!
Beth is giving away a $10 gift card to TARGET!!
Allie is giving away one month of In-Post ad space!!! $12 value!!!
Chelsee is giving away one month of In-Post ad space!!! $17 value!!!
Jo is giving away one month of The Letter ad space (200×100)!! $5 value!!!
Whew!! That's a LOT of prizes!!! now on to the good part…the rules!
This contest is open to US Residents ONLY!
All entries will be VERIFIED.
Have FUN!!
Now get to entering!!