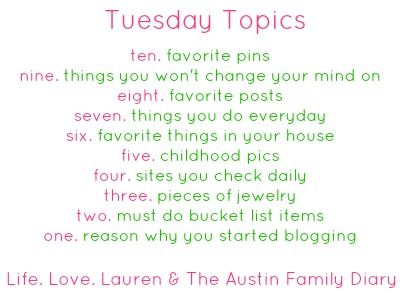 Maybe one day I will do a "day in the life" type post where I show you what I do all day. This is just a small snippet – 7 things out of many more that I do every day.

1. Check my email.

2. Drink coffee.

3. Work on my blog.
4. Respond to requests for more water, snacks, and entertainment.

5. Clean up the same toys over and over.
6. Say "Good night, I love you, be a good boy / girl, see you in the morning" to all 3 kids.

7. Read before bed.
I also eat and sleep and driving places and much more!