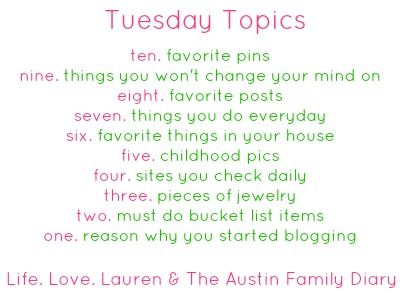 We all have strong opin­ions on things. I know I do. I hate to get con­tro­ver­sial or offend peo­ple, but I think some of the things I won't change my mind on may make peo­ple upset! So if you are eas­i­ly offend­ed, I ask you to either not read fur­ther or keep in mind that my opin­ions are my opin­ions.
I don't believe in out­law­ing cir­cum­ci­sion. I am Jew­ish and we have a reli­gious cer­e­mo­ny called a brit milah on the 8th day of a baby boy's life. I don't know if I would cir­cum­cise my baby if I was not Jew­ish, but because I am Jew­ish my boys have a bris. I do not believe cir­cum­ci­sion is abuse and I am offend­ed by anti-cir­cum­ci­sion advo­cates who say that it is.


I breast­feed my babies. I believe that breast­feed­ing is best for babies and although I know there are many rea­sons peo­ple do not breast­feed, I don't think "I didn't want to" is a good excuse for not try­ing it. Also, breast­feed­ing shouldn't be con­sid­ered nudi­ty.

I can­not come to terms with the fact that I had 3 c-sec­tions. I believe my body failed me. When I tell peo­ple I had 3 c-sec­tions I always say "not by choice."

I believe in Israel's right to exist. I believe that the Jew­ish peo­ple have a right to live in Israel and defend them­selves from their ene­mies.

Because I am Jew­ish, there are hol­i­days I don't cel­e­brate.

I feel that in America's vot­ing sys­tem, my indi­vid­ual vote for pres­i­dent is insignif­i­cant.

You should nev­er ask a woman if she is preg­nant or how far along she is unless she says "I am preg­nant."

You are nev­er too old or too young for Dis­ney World!

I will nev­er stop lov­ing my hus­band and my kids!
Next week my Tues­day Top­ics will prob­a­bly be going up on Wednes­day night due to me cel­e­brat­ing Passover!