Other than here, of course, I've been appearing in various places that you should definitely check out!

Today I'm chatting with Janene and Christine over at the More Than Mommies Sunday Sip.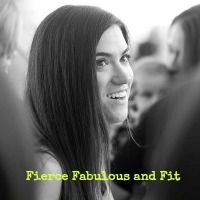 Earlier this week, I guest posted at Fierce, Fabulous, and Fit. You can also enter the February Group Giveaway where I'm contributing a $5 Starbucks card!
Also this week I was featured and I guest posted at Nugget on a Budget! I'm holding a giveaway over there for a Rapunzel hat knit by me, so definitely stop by.
Finally, don't forget to enter the giveaway for Premama Drink Mix with DHA right here!
I'll be back here later today with Purim pictures!