Normally I only post about the books I've been reading every other week, but since my last review post one week ago, I read two books very quickly.
First up is Sweethearts by Sara Zarr. This was a short, quick read. "As children, Jennifer Harris and Cameron Quick were both social outcasts. They were also one another's only friend. So when Cameron disappears without warning, Jennifer thinks she's lost the only person who will ever understand her. Now in high school, Jennifer has been transformed. Known as Jenna, she's popular, happy, and dating, everything "Jennifer" couldn't be—but she still can't shake the memory of her long-lost friend. When Cameron suddenly reappears, they are both confronted with memories of their shared past and the drastically different paths their lives have taken." While I'm kind of 'meh' on this book, I do want to acknowledge that it's not really about sweethearts and there isn't really a love story involved. Instead, the book focuses on a teenager coming to terms with the things that she went through as a child. She has grown greatly but still has to acknowledge a pivotal event she and Cameron experienced, as well as mend her relationship with her mother. My favorite character in the book was Jenna's stepfather. He is the kind of stepfather you don't normally read about, which was much appreciated. Friendship is a central theme in this book and the story of a strong girl / boy friendship is at its center.
---
I've always found myself intrigued by time travel stories – like in the book The Time Traveler's Wife, the time-turner in Harry Potter and the Prisoner of Azkaban, and the 5th season of Lost. I love the idea of a person going back into the past and changing his or her own future. So when I heard the premise of Stephen King's book 11/22/63, I just knew it was a book I had to read.
To read my thoughts on this book, please visit my guest post at my friend Jen's site!
Then come back here and tell me whether you've read it and what you thought.
---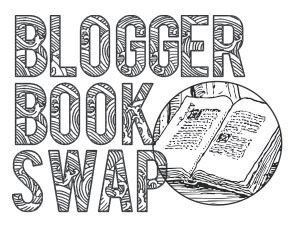 I am currently reading Gone Girl by Gillian Flynn, which I received in the book swap from Jennifer! (Here is her post about what I sent her!) I wanted to wait to share what I received in the swap until after I read the book, but since I had three books out from the library I didn't get to read it right away! It will be reviewed in my next What I've Been Reading Post!
---
Lastly: I'm thinking of starting a book swap on here like one I've done in the past with a group of my friends. Someone (in this case me) starts by filling a box with books. When the next person gets the box, they take out and replace as many books as they want. Then the box is passed on (via postal mail). Is anyone interested in something like that?