This month I've been participating in eighteen25's Thankful Book project where each day in November I have been taking an Instagram picture of something I am thankful for. I thought Thanksgiving would be a great day to share my pictures thus far, and I also plan to come back and fill in the rest of the photos so my whole month can be seen in one place.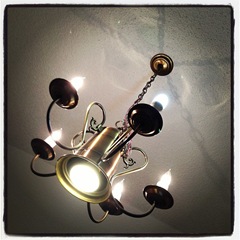 1. Simon. 2. The ability to run. 3. Electricity when a lot of people did not have due to Sandy. 4. Last long run before the 1/2 marathon.

5. Naps. 6. Empty carseats – kids at school. 7. Birthday cake. 8. Gabbie.

9. Zachary. 10. Forgot my iPhone cord on vacation, thankful my husband brought me to buy a new cord to use. 11. Celebrating my birthday at Disney. 12. Dave.

13. A girl who loves to dance. 14. Met my distance goal, now starting over and trying to get faster. 15. A quiet morning with Mickey Mouse Clubhouse. 16. Free Coffee.

17. When the kids play together. 18. $70 coat for $14.20. 19. Quiet play at the library. 20. A boy who plays with dolls.

21. Coffee.
To be continued! Have a great Thanksgiving everyone!