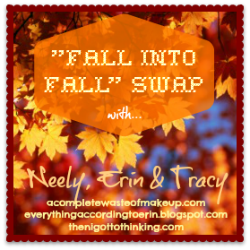 A few weeks ago I told you how I participated in a jewelry swap, but did not receive anything. I also participated in a post card swap and did not receive a post card! So it may be surprising that I signed up for another swap, but this time I did receive something! Yay!
I was matched up with Sarabeth from Snowy Mountains and Starry Skies. Here is what she sent me:
In her card, she mentioned that she loved how full and warm the scarf looked. She was right about that! She also suggested that Gabbie and I should do each other's nails with the nail polish she sent! Great idea! Gabbie is constantly asking for her nails to be painted, and she loves purple just like me! The small packet of tissues is also so cute and useful. I also just realized I can use the cute card as decor for Simon, since he begins with S too!
Thank you Sarabeth for a great swap!